A home is a place which makes your impression on others, it tells about what you are and how do you like to live. Home tells a lot about the owner's personality. The home must have an impact and create an instant appeal.
Does your home lack an appeal? Does the home lack impact? Here are some easy home improvement tips that would make your home impactful instantly.
1. Change  the paint
The first appeal begins from the colours you see. The colours of the wall of the house must be changed to give a refreshing and all-new look to create an instant appeal.
Choose vibrant and happy colours for the room and the accent wall go for some structural prints or designs. Do not go for dark colours as it would make your home look dark and lifeless.
2. Change the existing furniture
For easy home improvement, you must now replace your existing furniture with a new one as it might be possible that your existing sofa or bed may be of an older design or have lost its paint. Hence you are required to change the existing furniture or get a new one made out of the existing one.
If you are not willing to change the existing furniture you can get it painted with colours like white to give it a fresh new look.
If you want to give your home a new look you should try changing the position of the furniture.
3. Add plants to home
Plants bring instant life to any place. You can try adding some indoor plants in the room like a money plant,  a ZZ plant, a coffee plant, a red aglaonema, and rubber plants. These plants require easy care and can be maintained easily in the homes. Some decorative plants like a silver dollar plant and jade plant are among easy maintenance home plants.
Plants instantly add an impact on the room they are in. Place the plants around the furniture or on the tabletop, near the Windows, or near the entrance, they are going to change the look of your entire home.
This also discloses an aspect of your personality that is empathy towards nature and hence creating an impact again. They would also soothe your mind and create a good environment around the home.
Add plants to your home for easy home improvement and creating an instant appeal.
4. Curtains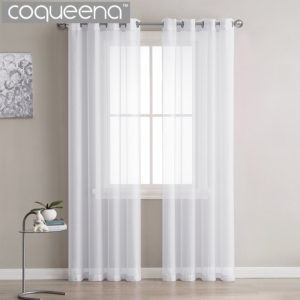 Changing the curtains would make an instant appeal for your home. Change your existing curtains and bring the ones that match the vibe of your home or the colour of the walls. The fabric of the curtains should be light and flowy and serving the purpose of what a curtain is made for. Instead of curtains, you can also go for windshields.
The curtains should not be thick and should match or be contrasting to the paint of the room. If it does not goes with the vibe of your room it would surely look outdated or unappealing.
For easy home improvement change the curtains.
5.  Add decor items
If you leave your home plain it's not going to appeal for sure and if you too many decor pieces then again it's not going to appeal. You are required to add decor items but not randomly anything and also not too many of them. There must be a proper mix between leaving the place plain and adding the decor items.
The items you add should match the vibe of your room and should be arranged properly in a manner that the room doesn't look too occupied or too plain.
Add items like paintings, statues of Buddha, or add a vase with flowers.
If you have some plants in your home cover them up with fairy lights and it would look great when there is some party on in the house or guests are over.
You can also DIY decor items if you are planning the house makeover on a budget.
Add decor items to your home for easy home improvement.
6. Add mirrors
Adding a mirror to your home instantly creates an illusion of increased space around the corners. It also helps in capturing the light and reflecting it all around.
Mirrors make space look bigger and brighter. It also gives a luxurious effect to the room and home.
For easy home improvement try adding mirrors to your home around the entrance or near the dining area and give your room an instant appeal that it requires.
7. Remove the clutter
If your home is lacking an impact, is it lacking an appeal, it might be possible that your home is cluttered with unnecessary items?
Clutter is nothing but unnecessary items scattered all over the place, it makes your home look less spacious and untidy. For making it look spacious and organized remove all the clutter. Remove all the unnecessary items out of your home or store them in the storeroom. The home and rooms should only have the necessary items organized properly.
This makes your home look spacious instantly and neat and tidy at the same time. For easy home improvement follow this tip.
8. Paint the cabinets
For providing an instant appeal to the home paint the existing cabinets with colour like white as it gives an instant makeover to existing furniture pieces.
This refreshes the look of the home and hence easily improving the home for appealing.
9. Fragrance
Do you want your home to get an instant appeal, then try adding some fragrances to the house? Use the fragrances that soothe the body and mind of visitors at your home. You can use diffusers and essential oils for this purpose or you can also use room fresheners.
This easily improves your home.
10. Appealing washroom
If guests visit your home and use the washroom, it must leave an impact on guests. The toilets must be clean and fragrant, and also the lights there must be appealing.
Add a few decor items in the bathroom here and there and give it an instant appeal.
These were some easy home improvement tips that give an instant makeover to your home and making it more appealing and impactful.