India surprising all the citizens of the country announced the ban of 59 Chinese apps including Tik Tok on 29th June. India has taken this move amid the tension with china following the clashes at Ladakh on June 15th. In this battle, 20 Indian soldiers died and about 70 were injured. Officials say that the government has considered all aspects before taking such a decision. These apps have been used by millions of people in India for a long time and there are many risks of privacy and security including the leaking of information to other countries.
Lists of the 59 Chinese Apps Banned in India:
1. TikTok
2. Share it
3. Kwai
4. UC Browser
5. Baidu map
6. Shein
7. Clash of Kings
8. DU battery saver
9. Helo
10. Likee
11. YouCam makeup
12. Mi Community
13. CM Browers
14. Virus Cleaner
15. APUS Browser
16. ROMWE
17. Club Factory
18. News dog
19. Beauty Plus
20. WeChat
21. UC News
22. QQ Mail
23. Weibo
24. Xender
25. QQ Music
26. QQ Newsfeed
27. Bigo Live
28. SelfieCity
29. Mail Master
30. Parallel Space
31. Mi Video Call – Xiaomi
32. WeSync
33. ES File Explorer
34. Viva Video – QU Video Inc
35. Meitu
36. Vigo Video
37. New Video Status
38. DU Recorder
39. Vault-Hide
40. Cache Cleaner DU App studio
41. DU Cleaner
42. DU Browser
43. Hago Play With New Friends
44. Cam Scanner
45. Clean Master – Cheetah Mobile
46. Wonder Camera
47. Photo Wonder
48. QQ Player
49. We Meet
50. Sweet Selfie
51. Baidu Translate
52. Vmate
53. QQ International
54. QQ Security Center
55. QQ Launcher
56. U Video
57. V fly Status Video
58. Mobile Legends
59. DU Privacy
What does this ban mean to the users?
The announcement of this sudden ban has put a great shock, especially among the Tik Tok users. In India, the most popular Chinese app is Tik Tok. It has around 200 million active users in India. Tik Tok has been the platform for the millions of people to portray their talents and was even a livelihood for many. But mostly all are appreciating the government for bringing such a decision into action. This will truly promote the use of Indian apps which will benefit our country more.
UC Browser has become India's No.2 browsing app after Google chrome. UC Browser also belongs to a Chinese company and holds 22 per cent of the market share. Now, this app is also banned in India. Share it is another popular app among Indian users. This file-sharing app would also be no more available. Cam Scanner has also been among the popularly used apps among the Indian users to scan the documents.
Also Read: Uninstall Chinese Apps
The government also clarifies that these apps would no more be available in the Apple App Store or Google play store. Those who have these apps installed can use it, but officially it is banned in the country. It must be noted that if you have the apps installed on your phone then you can view it in your app store, but once you uninstall the apps it would not be visible again.
Reports also say that the Tik Tok has responded to this move and will meet with concerned government stakeholders as an opportunity to respond and submit clarification. Now the government has made it clear that these Chinese apps are a threat to India and have to been banned due to many national security risks and issues. And the ban on the Tik Tok stands out the most because the Chinese company was caught spying the iPhone users in India and further said that they won't repeat such incidents.
Experts also say that China also conducts illegal spying through made in china phones. This has become a big threat to the entire world. Many countries have already banned Chinese apps. This act of India is truly going to harm and lead to serious bilateral relationship issues with China. But it's never too late to make things right.
India's Smart Move
The government has also complained against the leaking data of Indian users to other countries without even authorization. This move of India would truly be a big hit for China's digital silk route ambitions. The banning of these Chinese apps would be a big unexpected hit. Because from now on if we truly become a part of this venture with the government then the Chinese government will have no ways to affect the sovereignty and integrity of India, defense of India, and also security of the state and public order.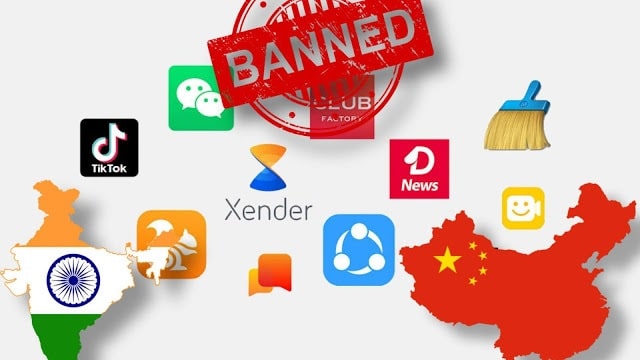 Experts suggest that it would be a lead for more other countries to follow India's path in acting against these apps. Modi government has shown power and dexterity against China in multiple fronts and hitting China where it hurts the most. This has been the first move of India against China after the border clashes, proving that India has a diverse range of options to attack. Our nation is like a tree of which the original trunk is swarajya and the branches are swadeshi and boycott. The move of banning and boycotting the Chinese apps and products are in a full swing. All are giving big support to this venture and we have to see how well have all these decisions helped India.
What alone as an individual we can do?
Our government needs the full support of each and every individual in the country. Only with our support and cooperation, the government can make this battle against china successful. We are aiming for a year without made in china. And this should also be the aim of each and every family's true-life adventure in this global economy. Let's give an answer to China by showing our unity and boycott all the Chinese apps and products and be a part of the venture.
The saying "God made heaven and earth, the rest was made in china" is so true. And it's time now that we change it. We have no guarantee or warrantee about how long it may take as we are playing against China, but isn't impossible.
We are no less than China and it's high that we prove it. Let's build a future where all the goods required for the country are manufactured in India itself. A future where there is no made in China and only made in India.