"I request you to come up with a detailed study of every sector with consensus. Think Big. We will together take up all structural reforms that will change the course of our country. We will together build an Atma Nirbhar Bharat."
These are the words said by Prime Minister Narendra Modi, who believes that the most successful India, is self-reliant India. Hopefully, Atma Nirbhar Bharat will save India's economy.
Key Pillars of Atma Nirbhar Bharat
Let's look at how this initiative came to be.
Industrial manufacture of PPE kits did not exist in India until the outbreak of the virus. More than 3 lakh PPE kits have been in the making since then. The takeaway from this made by officials is that India can be self-sufficient if it needs to, and it is in our hands to make it so.
The key pillars of Atma Nirbhar Bharat are 'economy', 'infrastructure', 'system', 'vibrant demography', and 'demand'
Since the end of lockdown, the above pillars and their meaning have been showcased best in the following ways:
Agriculture- Important sectors such as agriculture have truly taken a hit during the pandemic. For the betterment of these sectors, the government has decided to bring more funds and modern technology for farmers.
MSME's- The Micro, Small and Medium Enterprises (MSME) sector contributes 30% to India's economic growth, the most by any sector. This will be the best time for industries to make use of indigenous products.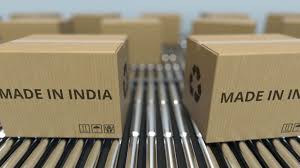 The Prime Minister has coined 5I's that will play a key role in these reforms and India's future. These are Intent, Inclusion, Investment, Infrastructure, and Innovation. To promote the economy's growth long-term, these reforms are beneficial.
He also stated that the reforms announced have been "systematic, planned, integrated, interconnected and futuristic and are all about creating strong enterprises, generating employment, robust supply chains."
Sector-wise Reforms
These are the following reforms that have been made by the government for the welfare of our country in detail:
Agriculture
Farmers will get more freedom to sell their produce in markets as the APMC Act has been amended

They have allowed electronic trading of grains

Making of labor reforms

Private sectors can invest in non-strategic areas

Launching of Pradan Mantri Matsya Sampada Yojana for development of marine and inland fisheries

Reforms related to agriculture marketing have been introduced
Electronics and Electricity
A lot of these, such as air conditioners and mobile phones can be completely manufactured in India itself. This reduces the number of our imports.

Companies have started manufacturing their ventilators.

Privatization of electricity distribution companies

Coal and Minerals
Private companies can now commercially mine coal. This will decrease coal imports and make India self-reliant in coal production.

Increase in private investment for minerals
Real Estate
Middle-income households can avail of the Credit Linked Subsidy Scheme (CLSS) until March 2021.

Dates for completing and registering real estate projects are extended by states and authorities.

A boost in the real estate sector can lead to successive increases in sectors such as steel, cement, transport, and brings more employment.
Defense
Increasing FDI in the defense sector

Easing Indian air space restrictions for reduced flying costs
India's IT minister has explained that "self-reliance does not mean isolating away from the world. Foreign direct investment is welcome, technology is welcome but self-reliant India translates to being a bigger and more important part of the global economy."
Words from the Finance Minister 
Nirmala Sitharaman, India's finance minister has the main role in bringing back India's economic growth and has declared Atma Nirbhar Bharat as a "responsible package" and that it will put "public money" directly in poor and middle-class' hands.
She has announced that due to the various reforms undertaken by the government, re-employment will be the first goal to accomplish. The Minister believes that these reforms should be implemented at the earliest and without any faults so that it aids the sectors it was made for.
The 20 lakh crore rupees package announced by the government of India has brought a lot of criticism, although it was made with India's well being in mind. This package, being ten percent of India's GDP, has been criticized on the basis that it was more long-term than immediate and would hence make India's recovery rather slow.
Key Points Announced by the Finance Minister
Between May 14th, 2020, and March 31st, 2021, TDS and TCS taxes are reduced by 25%.

The new date of all income tax returns for the financial year 2019-20 is now extended to November 30, 2020.

MSMEs are allowed 3 lakh rupees crore of collateral-free loans. This loan will not only save millions of jobs but will also prevent companies from bankruptcy.

A lot of people will once again obtain jobs. This way the economy will return to normal soon enough.

Reasons for Criticism
This initiative, although both bold and for the betterment of the country, in the long run, did not receive too much appreciation from corporates.
Most people felt that such a package should have more direct benefits than indirect benefits, especially during this trying time. They want an immediate and effective mission instead of a slow one.
A lot of banks have stated that the collateral-free or unsecured loans provided to MSMEs may lead to the worsening of the situation. This is because most banks already face serious loan issues.
Officials and people are not if this initiative will boost economic growth. They believe that it has too many disadvantageous that will block the growth instead;
As India is highly dependent on China, its decision to boycott many Chinese products will not help its economy, Each year, India imports 75 billion dollars of goods from China.
Despite all these accusations and the current problems this dire pandemic situation presents, let's hope that Atma Nirbhar Bharat succeeds in boosting our economy and making a self-reliant India.