Best first date outfits for men; after getting a date its hard to decide what to wear on your first date, most of the men made a simple mistake on wearing outfits and ending up with not getting attention.
If you want to gain attention from your date, then outfit plays a very important role on dates. Don't be that guy who goes on a date with a bad outfit and selfish, who doesn't pay attention towards her date don't be that guy.
The first impression is the last, so make a proper plan chose a favourable place for your date and wear a decent outfit that suits you and your personality.
Take good care of your skins and face; you should be well-groomed to give your best first impression.
Here are some tips for you to how to go on a date, what should you consider, what to wear, what not to wear, ideas for outfits etc.
Tips for your first date: best first date outfits for men.
Things to Consider: –
Present your best self, you have to know what to present In front of your date show what you like and what you don't like, validate your data,  giving gift shows that you care for her that will give her a good impression.

Talk about her likes and dislikes and then talk about that topic that increases conversation between both of you, uses their name in conversation that creates powerful electricity/spark.

Be prompt, reach on time every time, pick her on time, start a conversation and start to make a connection through similar likes and dislikes, always pay attention toward her words listen every word don't get distracted by other things.

Learn about her family and friends she probably like when you want to know about her family and friends, ask her about her talents and hobbies, show mutual interests and don't be fake be original because your opinion matters too.

Have questions ready, between the conversation you have to talk to each other frequently and to do that you need to ask questions from her like do she like hiking, any sports she interested in etc. make questions don't be silent.

Put your cell phone away, it happens when you nervous on your first date it happens don't worry due to that you check your phone that's seems like you don't have interested or bored by the conversation so keep your phone away and be focused on her.

Girls hate when someone doesn't interest in her conversation it is a big turn off, so keep a distance from your phone.

Have a plan, when you over your lunch/dinner then have a plan what to do next if you mutually like each other, then spending time with each other would be a great decision.

Ask her for movies, drive, mall etc. what you would to love to do having a plan helps you to generate spark between both of you so make a plan and ask her out.

Consider the other person, consider what kind of people she likes what her favourite colour is, what place she likes, what type of shows she likes, it helps you to increase your performance on the first date, performance means impression don't get it otherwise.

Maintain her priority and make decisions where to go according to her likes, after that what colour she likes then wear similar clothes, what food to order according to her likes.
Dress right for the location.
Dress according to the location where you are going on a date, like if you are going to the café go for the casuals if you are going to the bar then go for semi-formals etc. wear clothes according to the place, it matters, but confidence is everything be confident.
If you look good on what you are wearing place doesn't matter much, but for the safe side you have to wear according to the place it suits you and give a better impression to your date, don't wear too much keep it simple and classy then you rock on your date always be confident.
Think about the time of the day.
WTF (Wednesday, Thursday, Friday) happy hours, dinner date seems as you went in the interview you will be little nervous so go on happy hours date for casual option.
Most of the bars and restaurants have drink special between 5-7p.m although someplace starts early as 4 p.m.
What Not to Wear on a First Date.
Don't go crazy, don't over cloth, don't wear messy, unflattering clothes, don't wear too many accessories like wrist bands, lot of rings, many men wear earrings please don't do that.
Don't wear clothes that seem like you didn't put any effort into the dressing like plain blue jeans or work clothes looks bad, sweatpants or athletic pants (unless it's a jogging date). Please keep it simple because simple is more attractive.
Don't wear hoodies, hoodies are great outfit, but if you are on your first date, it does not give an impression, if it's cold then wear a bomber jacket over a shirt it is more suitable.
Casual shirts with a tie, you are on a date not for an interview, so don make these kinds of mistake, the tie is a bit too much formal and seems like more corporate.
What to Wear on a Casual/Daytime First Date: best first date outfit for men.
OXFORD CLOTH BUTTON DOWN (OCBD) SHIRT.
This OCBD shirt is much better options than other casual shirts; it is totally a best first date outfit for men because its appearance is much better than other casual shirts, if you are muscle man then boom it is the perfect choice for you.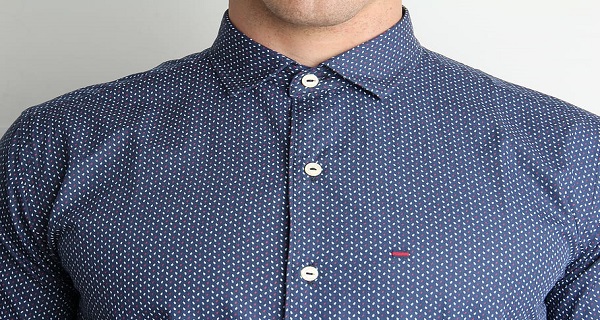 POLO SHIRT.
Polo shirts are actually quite versatile; if you want to wear a T-shirt on your first date, then polo shirts are the best first date outfits for men if the climate is warm enough then go for the polo shirts.
Polo shirts have lots of branding that can distract you, so go for a simple and minimal polo shirt in a neutral colour like charcoal or white. Choose less sporty polo-like piques.
T-SHIRT.
A simple T-shirt can be the best first date outfit for men; if the T-shirt is simple, minimal and not printed graphics, you can also layer with T-shirts like T-shirt under a casual shirt it is a better option.
If you have a daytime meeting, then a T-shirt can be the best first date outfit for men when paired with some nice trousers and shoes, don't wear a too-tight T-shirt.
CHINOS.
Chinos are always versatile clothes ever; they are fit for any casual situations, and also you can wear in office settings; basically, it's hard to dislike chinos by anyone.

Minimal chinos are the best first date outfit for men because chinos are very comfortable and stylish cloth to wear and also girls like chinos.
Casual First Date Outfit Ideas.
Here are some ideas about what to wear on a casual date.
BUTTON UP SHIRT WITH JEANS.
For a more casual daytime date, wear a T-shirt under a button-up shirt with blue jeans and casual shoe for a fresh, relaxed look.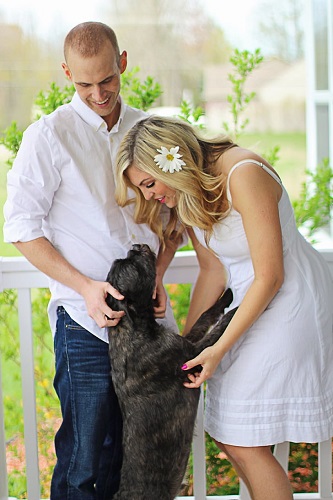 For daytime avoid light colour jeans it is okay to wear it, but dark colour jeans give you a mature vibe, avoid too-tight jeans, chose loose jeans but not too much lose I mean a normal jean.
POLO SHIRT & JEANS.
A simple minimal polo shirt with a plane jean is a decent combination for daytime, and for summer it is the best first date outfits for men.
Polo shirts give a classy and cool look to you, avoid too sporty polo shirts that seem like an outdated fashion cloth.
HENLEY & CHINOS.
If you are an average fit guy or a muscle man, then this combination of a Henley and chinos with a casual/sneakers shoe would be a best first date outfits for men.

Wear a simple plane Henley that looks good on you, if you are a skinny guy then avoid Henley it is okay to wear it, but on the skinny body, Henley look too big, so I prefer shirts for the skinny guys.
What to Wear on a Formal/Nighttime First Date: best first date outfits for men.
For a formal or night date, you need to put some efforts to wearing clothes, well-dressed men are hot enough to crack the date, and it also depends on the face, there is nothing like inner beauty no one sees it everyone see the physical appearance and get attracted by physical appearance.
So, dress well and have some fashion sense that helps you to give others a very dynamic impression. In the night time it probably a chance of a little bit cold so wear according to the place and vibe here some garment choices.
JACKET.
If you need a bit warmth to wear a jacket, there are many options on the jacket, but I prefer Harrington, it is an all-rounder jacket in the market.
Harington is lightweight and $exy in looks; it can be worn up and down both.

Most of the Harington have lined/check pattern it seems very attractive in jacket unzipped if you want a layer in your outfit, then Harington jackets are the best first date outfits for men.
If you want some more casual, then go for the classical leather jacket, but Harington is an all-rounder so you can wear it for a better impression.
BLAZER.
Blazer is more formal if you are on a formal date then go for the blazers, if not then go for less formal blazers like cold outside or want to add a layer on your outfit etc.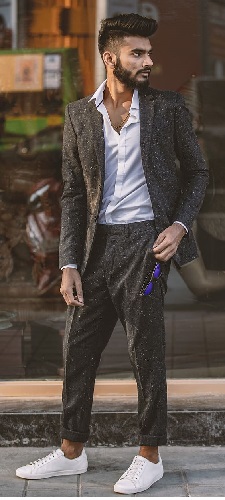 The formality of blazer depends on the fabric and colour of the blazer; you can wear it for a smart casual outfit, layer up with an OCBD shirt under is the best first date outfits for men.
SWEATER.
The sweater is perfect for a decent look and perfect for the winters, layer them with anything for a dapper look, there are many styles you can do with sweaters like a sweater over a button, off collar etc.

DRESS PANT.
If you are going to a fancy restaurant then wearing dress pant instead, if chinos are a better option, it upgrades your pants. Go for the basic neutral colour like grey or black, wear a pair of wool or linen trouser.

If you are not going to any 5-star hotel then its totally fine to wear an ironed pair of chinos, but wearing clothes that match the formality of the occasion and venue is important.
Also Check – How to Get Rid of Whiteheads – Best 12 ways
DRESS SHOES OR BOOTS.
It is always safe to do formality and wear formals on night date, it does not mean you should rule out the sneakers, but the formality is safe because sneakers are dirty and I know you do not clean them time to time.

If the date is not too much formal then you can go to little bit down to loafers and boots, if you style to look sporty then go for the loafers, boots are versatile you can choose a wide range to suit your need.
If you want to wear sneakers, that's good, but choose a clean minimal shoe like a white sneaker or black sneaker that more match your outfit.
Formal First Date Outfit Ideas.
Here some simple casual outfit ideas to wear on a nighttime or fancy date.
HARRINGTON & CHINOS.
If you are on a casual more than formal date then this combination is the best first date outfits for men, you'll want an outfit that's refined yet not stuffy.
That combination of Harrington with chinos gives you a $exy vibe; the jacket will provide warm if you needed it, it looks good in any OCBD shirts this look is good on your first date it gives a good impression.
SMART CASUAL SPORT COAT.
Wearing a smart casual sport coat is a better option for a casual smart look, wear a sports coat on the top of shirt or T-shirt will be alright, this jacket will elevate/enhance your outfit.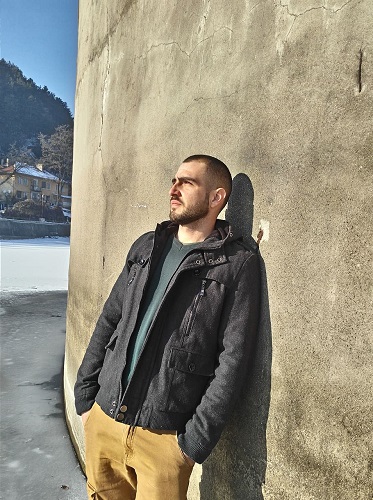 This outfit can be your best first date outfit, dress it down by wearing dark jeans and more casual shoes, if you can wear a full sleeve polo shirt then its more appealing, but you can wear shirts it's alright.
QUARTER ZIP & JEANS.
Quarter zips are best for layering, if you want to look classy then layer this on the top, this outfit is a lifesaver, if you don't have any idea what outfit to wear then wear quarter zip with jeans and Chelsea, then it's totally fine, and you look awesome in this outfit.

Opt for a sharper shoe.
Wearing a neat and clean shoe would help you because everyone first sees your shoes then your dress so wears a matching shoe listed below.
Oxfords for suits
Chelsea boot for chinos, dark wash denim
Canvas sneaker for jeans
Keep accessories to the minimum.
On your first date she focused on you, not on your rings and bands, so keep it simple don't wear too many accessories keep it minimum.
Wear a decent fragrance.
Most of the people forget about wearing a fragrance; it is very important to smell nice and look nice at the same time, so wear a lite perfume/fragrance to smell good.