Coronavirus protein redesigned in lab
"The coronavirus doesn't move, people move it. The virus dies when people stop moving".
Dear readers, before going in for a detailed description of the newly redesigned coronavirus protein, let us acquire some knowledge about coronavirus and SARS-CoV which has terribly shaken the world with many losses of human lives at present. Human Coronaviruses circulate continually in the human population with mild symptoms of the common cold in adults and children globe wide.
Coronavirus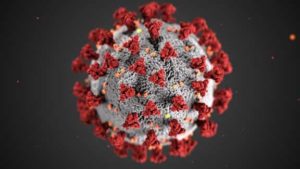 Coronavirus-derived from a Latin word "corona"-which means crown or wreath or garland.
It was coined by David Tyrrell and June Almeida.
It was first used in print in 1968 by an informal group of virologists in a journal called "nature".
A group of related RNA viruses which causes diseases in birds and mammals.
In human beings, the coronavirus causes respiratory tract infections (which ranges from mild to lethal).
Mild illnesses-common cold(which is predominantly caused by rhinoviruses).
Lethal illnesses-causes MERS, SARS, and COVID-19.
They are enveloped viruses with a positive-sense single-stranded RNA genome.
They have characteristic cup-shaped spikes which project from their surface which is an electron micrograph that creates an image of the "solar corona".
Coronaviruses differ in risk factor significantly.
Some can kill more than thirty percent of those infected (MERS-CoV).
Some are relatively harmless(common cold).
Coronaviruses can also cause cold with major symptoms like fever, a sore throat, etc.
SARS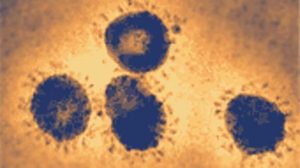 SARS emerged in December 2019.
SARS-Severe Acute Respiratory Syndrome
A viral respiratory disease of zoonotic origin caused by severe acute respiratory syndrome coronavirus.
A strain of the virus that causes the severe acute respiratory syndrome.
It infects the epithelial cells within the lungs.
It enters the host cell by binding to angiotensin-converting enzyme two.
Human beings, bats, and palm civets are infected by coronavirus.
Now, let us see how the research experts have given due recognition to Coronavirus Key Protein on the novel coronavirus's surface called the "spike protein"(S) to fight coronavirus infection.
Coronavirus protein redesigned in the lab enables quick and constant production of vaccines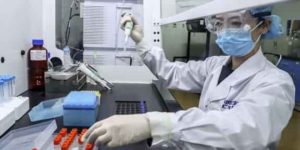 Scientific experts have redesigned a key and specific protein.
Novel coronavirus uses this key protein to enter and infect human cells.
An innovative idea discovered by scientists which leads to much quicker and more stable vaccines production against COVID-19.
Many research scholars from the University of Texas at Austin in the USA have remarked that COVID-19 vaccine candidates train the human immune system to duly recognize a special protein on the surface of coronavirus called spike.
In a current study of journal science, the scientist developed a modern version of this spike protein.
Senior Author Jason McLellan's remark about the newly redesigned Coronavirus protein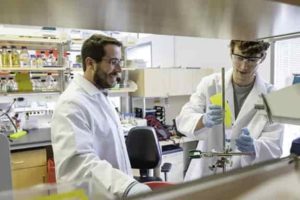 McLellan stated that "Depending on the vaccine type, this modern version of protein reduces the size of each door".
He has also stated that "more patients have access to vaccines quickly".
Scientists opinion regarding new spike protein to fight COVID infection
Scientists expressed their opinion that the new spike protein keeps its shape under heat stress during storage at room temperature.
They identified one hundred modifications to spike protein which leads to a more stable and a more highly expressed version.
Then they created one hundred versions of protein by inserting the genetic blueprints for each version into a varied culture of human cells.
Out of the hundred versions created, the scientific experts have asserted that twenty-six were more stable or had higher production in cells.
Out of the twenty-six versions, they selected four beneficial modifications plus two from their original (S) spike protein.
In the next step, they mixed them together to create (HexaPro).
When they inserted genetic blueprints for this version of spike protein into a culture of human cell, the cell produced ten times as much protein than that of their original protein.
Special qualities of HexaPro
HexaPro is used in COVID-19 antibody tests.
To act as a probe to trace out the presence of antibodies in a patient's blood.
To see whether a person has been infected previously with the virus.
The scientists stated that the earlier spike protein version forms the basis of vaccine candidates in human clinical trials.
The American biotechnology company"Moderna" has included mRNA-1273.
The experts said that such vaccine candidates use a modified version of viral genetic material to create coronavirus proteins in the cells of human beings for immune response.
Researchers have said that in all these mRNA vaccine candidates, the improved S protein enables vaccines development.
They have also remarked that "the new innovation can mean accelerating access to life-saving vaccines".
High yield supply of a perfusion spike protein accelerates the vaccines development and serological diagnostics for SARS-CoV-2.
The new protein called HexaPro is extra secure than the staff's earlier model of S protein.
The scientists have stated that the new brand S protein retains its original form under heat stress.
Through storage at room temperature and through many numbers of freeze thaws, fascinating qualities can be added in a sturdy vaccine.
The research experts have stated that the improved spike protein allows the improvement of vaccines that needs a lot smaller dose to elicit an immune response in each and every individual.
They have also stated that from a manufacturing perspective "the modern innovation means accelerating access to life-saving vaccines".
Protect yourself from COVID-19 by sticking on to the following health tips
The best way to prevent coronavirus illness is to avoid being exposed to this virus.
Inside your home:
Wash your hands often with soap and water (at least for twenty seconds).
It is important to wash your hands before eating or preparing food, before touching your face, after leaving a public place, after blowing your nose, coughing or sneezing, after using the restroom, after caring for someone sick, after touching animals or pets, etc.
Use a hand sanitizer.
Avoid touching your eyes, nose, and mouth with unwashed hands.
Avoid close contact inside your home, and with sickly people.
Maintain six feet between the person who is sick and other household members.
Outside your home:
Put six feet of distance between yourself and people who don't live in your house.
Remember that some people without symptoms may be able to spread the virus.
Keeping distance from others is important for people who are at higher risk of getting very sick.
Always cover your mouth and nose with a face mask when around others.
The mask is used to protect other people in case you are infected.
Everyone must wear a cloth facemask in public settings and gatherings.
Cloth face coverings should not be used by young children under age two.
"Monitor your health daily, Be alert for symptoms, Take your temperature regularly".
Thank You!
Use Face Mask! Maintain Social Distance! Wash your hands regularly".
Stay Home! Stay Safe!