"Do you know Who is Greta Thunberg?"
Before knowing in detail about Greta's donation towards the COVID-19 pandemic let us be aware of her life history and her life achievements.
"Climate change is one of the biggest crises faced by humanity".
Greta Thunberg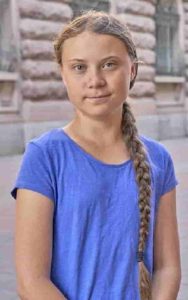 Greta Thunberg is a young Swedish climate activist.
She is a seventeen-year-old teenager who grew up in Stockholm in Sweden.
Mother-Malena Ernman(an opera singer and a former Eurovision Song Contest participant).
Father- Svante Thunberg( an actor and a descendant of Svante Arrhenius, a scientist who developed the greenhouse effect model).
He received the noble prize award for Chemistry in 1903.
She was the oldest daughter of Svante Thunberg.
Greta remarked that when she was eight years old she learned about climate change but her parents were not climate activists.
She suffered from Asperger's syndrome(developmental disorder).
It was a blessing that made her become a superpower different from others.
When she started the campaign?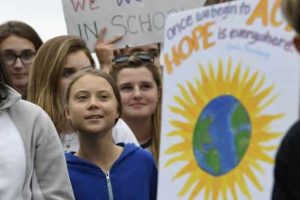 In May 2018, when she was fifteen years old, she was a prize winner of climate change essay competition(local newspaper).
After three months, in the month of August 2018, she protested in front of the Swedish parliament building promising to continue till the  Swedish government met the "carbon emissions target agreed by world leaders in Paris in the year 2015".
She held a sign called "School Strike for Climate" and missed regular lessons to go on strike on all Fridays encouraging the students around the world to join her.
Her agitation spread virally on social media and has support for her cause grew, other strikes started around the globe, with the #FridaysForFuture.
More than twenty thousand students around the globe had joined her in December 2018 with other countries like the United Kingdom, Belgium, the United States,  Australia, and Japan.
She decided to travel by train to join strikes around Europe.
Her main botheration was to take care of the climate and ecological crisis.
Activities carried out by Greta Thunberg during her school days as a teenager
For the whole year of 2019 as a teenager, she missed all her classes and lessons.
She joined the campaign, attended key climate conferences, and joined the student agitation around the globe.
Thunberg travelled to NewYork in September 2019 to address a UN climate conference.
Because of the environmental impact, she refused to fly, and made her way on a racing yacht, in a journey which lasted for two weeks.
Many people around the globe joined her in a climate strike, underlining the scale of her influence and power.
While addressing the conference, she blasted the politicians for depending on young people for solutions to climate change.
She raised a question of how dare and bold you people are.
So, she decided not to be present there and go back to her school to continue with her studies.
Then, Greta expressed her anger by remarking that for each and everything (for hope) politicians will always come to the young teenagers.
She is "The Time Magazine's person of the year".
Also Read: Who is Roshni Nadar Malhotra?
Greta's Dream and Vision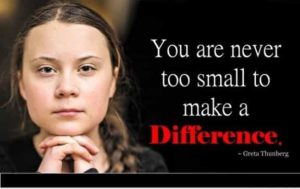 Greta criticized the role of the government and the business community
For not taking immediate steps to solve the problem of carbon emission.
She attacked the global leaders for not fulfilling the promise of young teenagers.
In her protest, she made a special focus on Swedish government's climate targets.
She motivated the students at the global level to place identical demands in their own nations.
Since she became very popular and famous, she has called for the government around the globe to do more service to tackle the global emission problem.
She delivered an inspiring speech in the international meetings, including the UN's 2019 climate change gathering in New York and 2020's World Economic Forum in Davos.
In the 2020 forum, she asked all banks, governments, and firms to stop investing and subsidizing fossil fuels like coal,  gas, and oil.
Instead of that, they must invest their money in the already existing technologies, research, and in the restoration of nature.
Greta Thunberg was deeply admired and appreciated by her father Svante Thunberg.
Thunberg's Announcement on Twitter on Monday to donate 100,000 euros to fight out  the Coronavirus pandemic in the indigenous territories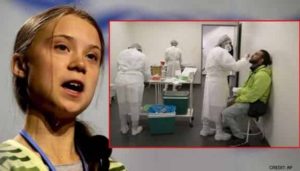 Greta received a cash award of one million euros in the Gulbenkian Prize for Humanity.
She offered donations through an activist's Thunberg Foundation to SOS Amazonia, lead by Fridays For Future Brazil(an organization helping to fight the COVID-19 pandemic).
Another offer of 100,000 euros-to "Stop Ecocide Foundation" to support a worktop make ecocide an international crime.
She is ready to donate the full prize money but has not yet supplied information about it.
She remarked in another place that all the prize money will be donated through her foundation to other organizations and projects who are working to help the common people affected by ecological and climate crisis especially in the world south.
Extra help given by her to other organizations and projects-to fight for a sustainable globe and to defend nature and the natural world.
She will donate 114,000 dollars from her humanitarian prize.
Donation offering of 100,000 euros by Greta Thunberg to fight COVID-19 in Amazon.
For this sake, she participated in a "Youth Strike For Climate" protest march on 6th March, in Brussels.
On Monday through twitter, Thunberg announced that she will donate 100,000 euros to fight the spread of COVID-19 in Brazilian Amazon.
Special Donation of Greta Thunberg (100,000 dollars for children in Coronavirus crisis)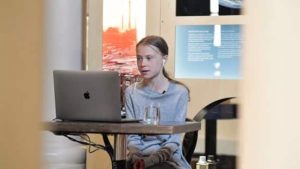 Thunberg remark-Like climate crisis, the pandemic is a child rights crisis.
It will affect all children at present and even in the future.
But downtrodden groups will suffer much.
To solve this, she called everybody to come forward and join her in support of UNICEF's vital job to save the lives of children, to continue to provide education, and to protect health.
But to appreciate her social service, Danish anti-poverty nongovernmental organization awarded the price of the human act to match her donation.
UNICEF said the price money offered will act as an incentive for Greta Thunberg to help the children in need of money during the pandemic.
Public's comment about Greta's social service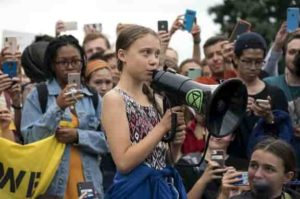 Through her participation in the strike, she became the main source of inspiration for millions of students around the globe.
She received support from scientists, world leaders, climate activists, and Pope who encouraged her to continue her social service.
Broadcaster and naturalist Sir David Attenborough appreciated her that she had achieved many of her goals which others have not achieved for the world.
"The best way to find yourself is to lose yourself in the service of others".
Thank You!!!
 "Be Happy But Learn to Serve your Society".
Stay Home!!!