In recent times, all of us have been spending a lot of time in our homes. With so much time in our hands, it is a great time to venture out and start a new business. Millions of self-employed people consider home to be the best place for their business. Working at home has been really popular in the past decade.
Working at home has a lot of benefits. It gives you the freedom to control your work time and also provides you a lot of space for growth. Most people find it beneficial to be their own boss, evaluate themselves, and have confidence in themselves that they can achieve the tasks they have decided to achieve. It is for you to decide if you want to wake up late and start the work or take long breaks if you're confident you'll be able to complete your work by the end of the day.
If you despise commuting every day and facing the traffic, then a home based business is a great idea for you.
The flexibility of the schedule that is provided by working at home is very attractive for a lot of people. Intense research is of course very necessary for understanding the type of business that suits you. Here is a list of twenty business ideas that you can start in the comfort of your home.
List of best Home Based Business Ideas
BLOGGER
One might realize that they have great potential for writing. They might also observe that they are not able to succeed when they write for someone else or on the terms of someone else. If you're one of those people then blogging might definitely be an answer you.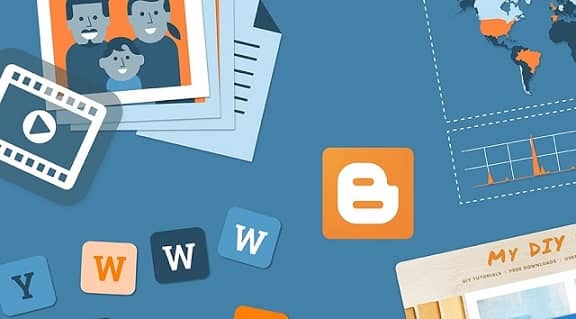 If you have the confidence that your words have the ability to spread the wisdom you wish to spread then blogging can be a great idea for a home business.
It is true however that blogging in itself wouldn't be able to help you make money. It will, in fact, cost you money to purchase a domain, upgrade the appearance, and also run marketing campaigns. You can, however, offer space for advertisements. This is typically a minor source of revenue.
Affiliate marketing is a bigger source of revenue. In this, you receive payments from companies in return for advocating their goods and services. This may sound like something you wouldn't want to do. However, if you truly believe in the product or service you advocate then your recommendations would be sincere. Blogging has recently become very popular.
ONLINE TUTOR
If you have a good command over any subject be it English, Hindi, maths, or science, Online tutoring can be a great idea for you.
If you are up to date with the syllabus, with the latest plans for policies of the tests, and also have a passion to teach and spread your wisdom then online tutoring can be a great idea for a home business for you.
TRANSLATOR
If you have fluency ana good command over multiple different languages, then this job is for you. You can be of service to multiple businessmen or your other clients.
If you want can translate articles, books, press releases newsletters, and other written work. You can also translate podcasts and videos. More importantly, you can connect to international businesses and serve as a translator for them for meetings and or phone calls.
TRANSCRIPTOR
If you have the ability to write extremely quickly while listening to someone else talk then this is the place for you.
This is definitely not as exciting as other opportunities. It is, however, a low cost, flexible, and also very easy to start. There are many companies that are interested in employing freelance transcriptionists as well as individuals who are interested in transcribing audios for various clients.
TRAVEL PLANNER
If you have traveled a lot or are well versed with everything travel related, you can extend your expertise to people who are also interested. You can plan and book trips for your clients. You would have to manage their flights, their hotels, excursions, and create itineraries for them. Having someone who is able to the small as well as big details for your trip is very valued and thus this is a great home business opportunity if you have the appropriate skills.
FUNDRAISER
if you have prior experience in managing events or organizing campaigns, this might be a good idea.
As a fundraiser consultant, you can talk to potential donors and convince them as to why it would be a good idea to contribute to your campaign.
If you have a history of working for government nonprofit organizations. Even if you have a history as a salesperson or you're someone with great people skills, this can be a good opportunity for you.
VIDEO PRODUCERS
The need for videos has risen a lot recently due to social media and marketing. With that the need for video producers and also risen significantly. If you have a history of editing videos then this is the job for you. Even if you don't have the necessary experience but are keen to engage in it, you can take multiple courses offered online for video editing. This will help you in acquiring the necessary skills.
Also Read: How To Start A Home Based Business?
PERSONAL TRAINER
Working out is an important part of our life. As a personal trainer, one can make house calls, visit a gym, you can easily let your clients know that they can come to you for training. You, however, should, of course, have the necessary details regarding the training process.
INTERIOR DESIGNER
If interior design excites you, you can partner up with local furniture stores and design the business. You can help with decorating public spaces and business interiors, houses, and as well as apartments.
EVENT PLANNER
If you love coordinating foods, drinks, invitations, scheduling conflicts, gifts, goodies, and every other aspect of the events and parties then this is a good idea for you.
Birthdays, weddings, get-togethers, etc everything you can manage. The world is your oyster.
FLORIST
If you are interested in arts and crafts, you might be interested in floral arrangements or to sell flowers. Depending on the location you can grow your own flowers and manage the whole operation in your own house.
DAYCARE MANAGER
If you love kids and love spending time with them, you can try out being a daycare manager. If you have space, you can begin with supervising a few children and then expanding staff and accommodating more kids as you go.
LANDLORD
If you have extra rooms in your house than you are ready to rent out, you can become a landlord. If you also are interested in investing in separate properties just for the purpose of renting it out, this can be a good business deal. You will, however, be responsible for the upkeep of the property and dealing with the issues that arise to your tenants.
MAKEUP AND HAIR STYLIST
If you are interested in makeup and hairstyles, you can try out to bring home-based hairstyling or makeup artist. You can set up small spaces within your home with lighting and tools and service your clients as per their needs.
SOCIAL MEDIA MANAGER
If social media is something you are crazy about, you can now have the opportunity to make money out of it.
Many companies pay pretty decently to manage their social media accounts. If you stay on brand, share the content appropriately and also reply to the customer queries intelligently, then this job can be for you.
FREELANCE WRITER
If you are someone who is keenly interested in writing, you can try out being a freelance writer. They can work from all over the world. You can sit in your home, your case, or hope from one country onto another and still continue doing the job.
Of course, you need a firm grasp of your language and grammar. You can attempt to even write your own novels.
VIRTUAL ASSISTANT
If you are a very organized person then a virtual assistant might be a good idea for you. Busy executives sometimes aren't able to manage their calls, emails, or set up their appointments. You can be a virtual assistant for then and manage all this for them. You can take the help of the phone, email, computer skills, and other online tools and applications to manage your work.
DATA ENTRY GURU
Data entry is certainly not a very lucrative work but it does provide you with the funds that you need to work from home or abroad.
They also don't require a lot of your time or attention thus you can easily listen to your podcast while completing your work.
COLLEGE CONSULTANT
If you are someone who has a deep understanding of the whole college process, like college admissions which include standardized test preparations, personal statements, essay requirements, and also financial aid then this can be a great opportunity for you.
DOG SITTER
If you love animals and don't mind spending time with them, then you can try out dog sitting. You can look after the dogs of your clients while they are away on a vacation or a business trip. All you have to do is follow the instructions of the clients and also use your own experience to look after the well being of the dogs.