Ready to prepare for the first interview?
Are you first-time job interview searchers?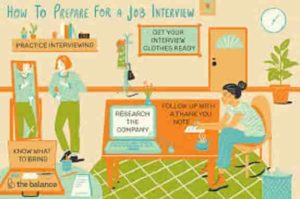 Cheer up! Don't feel a little bit nervous, stressed, and worried.
Create a good impression about you to your employer by remaining calm and serene.
Have a simple glance over the tips listed below to help you as a first-time job seeker to make your first interview a victorious one.
"A job interview is not a test of your knowledge but your ability to use it at the right time".
A careful examination of the job description(To help you prepare for the first interview)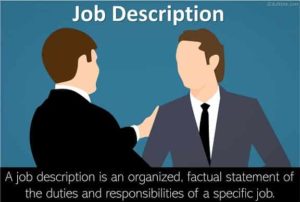 Use the employer's posted job description as a guide.
Job description-a list of qualities, qualifications, and background, the employer is searching for an efficient candidate.
Convince your employer by giving all these details so that your employer will be able to confirm that you are a qualified candidate.
The job description offers ideas to the interviewees about questions that the employer may raise throughout the interview.
Prepare a list of the skills, personal and professional qualities, and knowledge that are needed by the employer.
Take some time to analyze the job posting.
Perform research on the company or organization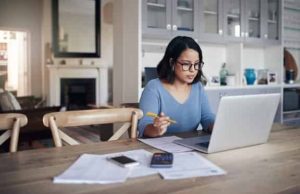 Take some time to research the organization/company.
You can use the available online source to receive information about that particular company or organization.
Researching the company or organization -a critical part to prepare for your first interview.
It helps to provide context for interview conversations.
Researching helps to focus on preparing thoughtful questions for the interviewers.
Fully preparing for an interview helps you to remain calm and do an excellent performance.
If you want to know about the organization/ company, you can check out the"About Us" and"Careers" section which is available on the website of the company or organization(If you are interviewing with a big number of employers).
For a small number of employers, make a review of the company/organization website-to get an idea of what the company/organization is about.
You can also check social media pages to ensure the special current focus of the company/organization.
Also Read: Tips To Be Successful In Life
Types of research to be done:
Research the role and product or service of the company/organization.
Research the company's /organization's culture.
Learn about the job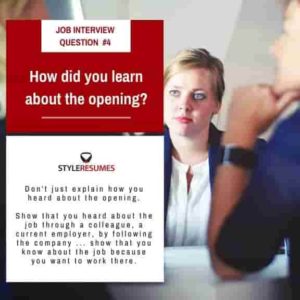 Find out how much you can collect information about the post you have applied for.
The more you know about the job, the easier it will be for you to answer questions about why you are an eligible person for it.
Spend a few hours learning everything about the company.
Talk to your friends.
Maintain contact with your friends and relations.
Read the current news releases.
Browse your google.
Practice Interviewing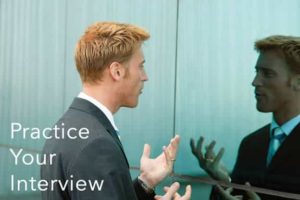 Analyze and review the teenager's guide of"interview questions and answers".
Ask your family members or your close friends to ask you some questions so that you can practice your answers regularly.
You can also analyze and review another interview guide of "common interview questions".
These tips will enable you to practice interviewing so that you will be more comfortable with the interviewing process.
Take another look at an interview guide of "Practice answering interview questions".
It will help you to calm your nerves and not to become tensed up.
You can even use the phone interview method by asking your friend to give a cell call to help you practice answering questions over the phone.
You can also use the panel interview method by asking your friends to pretend to be a panel expert.
Another idea is to tape-record your answer and play it back to see whether you need to improve yourself.
Make sure your practice consists of speaking aloud and rehearsing your answer in your mind.
Another method of practising an interview is "video interview".
Proper "interview etiquette" is vital.
Remember to extend a polite, enthusiastic, and pleasant greetings to the receptionist, your interviewer and everyone else you meet.
During the interview, shake your hands firmly, pay attention, be interested, watch your body language, and make eye contact.
Dress Appropriately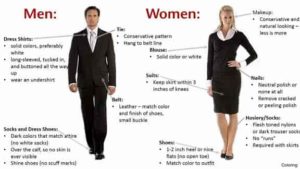 Choose simple and neat attire for the position you are interviewing.
Don't wait till the last minute to make sure whether your interview outfits are ready.
When dressing for an interview for a professional position, dress accordingly in business attire.
If you are applying for a casual job(a store or restaurant), it is important for you to be tidy, well-groomed, neat, clean, and present a positive image to the employer.
Give due importance to your makeup and accessories when dressing for an interview.
If you don't know how to dress properly and wear the right dress outfit, ask your teacher, your family member, or counsellor to give you proper guidance.
Concentrate on "what you should not wear" during a first job interview.
Stick on to your grandma's rule.
Plan your perfect interview outfit.
Make sure you get your outfit pressed, cleaned, and tailored.
Shine your shoes.
Check for loose ends.
Manicure your fingernails.
Hairstyle
Decide about your hairstyle.
Your interviewer or employer is going to notice everything about you(your attire, your makeup, your hairstyle, and so on).
So, make a good impression about you.
You can refer to a research guide of "hairstyles for short, medium, and long hair".
Write a good resume to prepare for your first job interview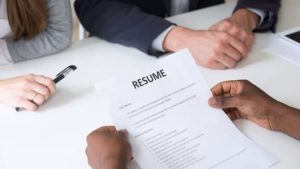 A good resume is a good impression for you to prepare for your first job interview.
You must be very careful in preparing a good resume where you can include all your academic achievements, your informal experiences, your volunteering services, your participation in sports or clubs, etc.
Have a copy of your resume with you when you go for an interview.
Have a pen and paper to take down your notes.
Think Positive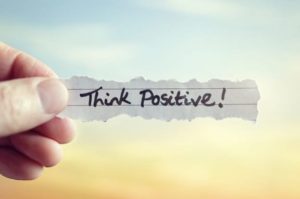 Don't dwell on bad experiences.
Be an optimist and be positive.
Get Directions
Make sure where you are going for an interview so that you need not get lost but be a little punctual.
If you are going for a face to face interview, you must know where you need to go.
In that way, you can avoid going late for your interview.
You can use your google map or similar apps to get directions if you are not sure where you are going.
You can use your GPS program to find the best route to your place of the interview.
Give yourself a few extra seconds and try to arrive at your interview spot a little earlier.
If there is a need, you can confirm the interview time and place.
Send Thank You notes
Consider your thank you letter as a sales letter.
Type your thank you notes on paper or send them by email depending upon the interviewer's desires.
Do follow"a job interview with a thank you note or email" to show your interest in the job.
Explain why you need the job, what are your qualifications, and how you will make significant contributions.
Additional Special Tips to help you prepare for your first job interview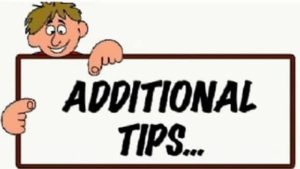 Be honest.
Do inform your interviewer if you have sports or other activities that will conflict with your daily work schedule.
Be confident in your skills and abilities when you are conversing with your interviewer.
Remember this is your first job interview opportunity. You don't have enough experience.
So, be very careful in exhibiting your skills and abilities to your employer.
Learn to be flexible.
Make eye contact. Don't be distracted.
Be a good listener and take down notes.
Incorporate all that you know about the company or organization in your discussion.
If you feel flustered, give a pause and take a few breath to gather your ideas.
Stay cool and calm.
By the end of the interview, thank the interviewer for giving an opportunity.
"As a first job interview seeker, I hope that you have received a lot of ideas by spending your time reading this article on "How to prepare for the first interview?".
Thank You!!
Stay Home!! Stay Informative!!