Dear readers, now you come out of your circle of disappointment and concentrate on your "job search task" when you can't find a job. Here are some tips which will give you some information about what to do when you can't find a job.
"If Opportunity doesn't knock, build a door".
UPDATE  AND REVIEW YOUR RESUME
Develop a well-prepared resume.

Still, if you can't find a job you must be aware that you may commit some major mistakes in preparing your resume.

So, it's good for you to ask someone else to review your resume and then submit it.

Review Resume Expert- family members, friends, spouse, relatives, etc.

Review experts can see your resume with a fresh set of eyes.

They make you understand that there are many glaring or grammatical mistakes to be corrected before applying for a job.

Next, change the font color, font, font size, and recheck your resume so as to make it look more attractive and different.

Some of the human resource managers have insisted on the identification of lies on a candidate's biodata(resume mistakes).

For selection, have an inner urge to embellish and proofread your curriculum vitae.

A "mistake-free" biodata alone is not sufficient for you to get through in your interview.

You need to sell your skill and talents to your employer.

Add your experience to your biodata.

Prepare a well-prepared resume which will fit your employer's need.

Make sure that your resume is filled up with specific accomplishments, facts, and numbers.

Remove all unprofessional or irrelevant details from your biodata.

See that your biodata will be computer-friendly if you are using your online source.

Update yourself with a sound educational background by adding more details about your educational qualification.
GO WHERE THE JOBS ARE AVAILABLE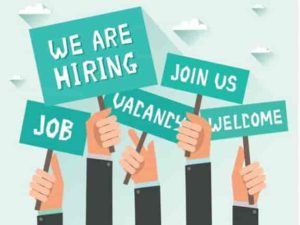 A serious searching for a job must be your top priority.

For this, you can set up monthly, weekly, and daily objectives.

A certain category of people are highly flexible and they will be ready to leave the native place and go settle in a different country, state, or city in order to find a job in their own field.

But if you are looking for a remote job you needn't do that.

The only thing which you have to do is to do a little bit of research on which companies and types of jobs are hiring for remote workers.

When you are searching for a job, it is advisable for you to make use of your network facility.

You can get help from your family members, relatives, and friends.

Use your network facility to search for jobs that you may be qualified for.
TALK TO PEOPLE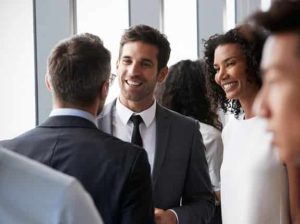 By this, you would have heard about the hidden job market.

Eighty percent of all job openings are not advertised.

It is only a myth.

You can ask your manager, to help you find out about open job positions before the other competitors start doing it.

Networking can help you perform the task.

The network is about developing and maintaining relationships.

It also means attending formal networking events.

It also involves reconnecting with former classmates, letting your family and friends know that you are looking for work, and simply conversing with random people you meet.

Do remember that network is a two-way street.

Don't just think about how people you converse to can help you get a job.

Be ready to assist when they need help.
Talk to your close friends:
If your former classmates and close friends don't know that you are searching for a job, they can't help you.

Don't beg for assistance but make sure that people know what you are looking for.

Help them too.

If any company is hiring for a position one of your close friends is searching for, tell them.

In that way, they will keep you in mind and help you too.
Talk to your teachers, professors, and colleagues:
If you are a latest graduate and looking to find the job in your field, ask your professors to help and guide you in getting a job in your interested field itself.

These professors and teachers are normally connected to certain employers in one way or the other.

If not they can offer some advice or write a letter of recommendation.

Most professors, teachers, and your close colleagues are ready to help you in finding jobs in the field after graduating.

But if you don't ask and strengthen your relationship with them, they won't know your real position and cant help you.
CHANGE YOUR MINDSET
If you are searching for a job for a longer period and if you don't get a job.you may feel that you are defeated.

Don't get discouraged.

You must put your best effort into each and every job application you will submit to your employer.

So, you may think that definitely you won't get the job.

You may not prepare a new cover letter for your employer.

If you have this attitude, you won't get a job.

Be excited about each and every job you apply for.

Try to have the right mindset.

As a job seeker, you may apply for many jobs and you may not be selected by your employers.

Don't be disappointed.

Work to focus on your progress with each application and be efficient with your process of application.

Understand to use the right type of keywords.

It doesn't matter if you have interviewed for hundred jobs without a job offer.

Be strong, courageous, and don't give up.

One fine day you will get a job.
IMPROVE YOUR INTERVIEW SKILLS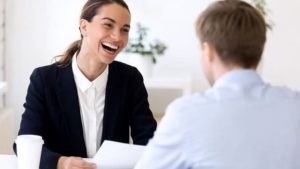 If your cover letter is good and your resume is good, you will be invited to attend interviews.

That's only half the battle way.

You must know how to impress your employers than competing with your competitors.

For this, you can refer to the article"My Best Tips Before And During The Interview".

This article will help you get job offers quickly.
BROADEN YOUR OPTIONS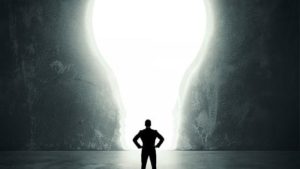 To restart your job searching task, you need to change your vision and your dream.

Depending on your skills, you can broaden your search to include jobs in marketing.

By learning new skills and talents, you can breathe new life in your job search.
VOLUNTEER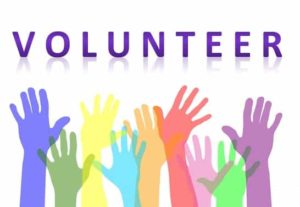 Spend some time helping others by improving their chances of getting work.

If you want, you can work for free.

Volunteering increases unemployed person opportunities for getting a job.
Benefits of Volunteering:
It increases the unemployed person's opportunities for getting a job.

It is more useful for people who don't have a high school degree or who are living in a rural area.

Volunteering can help people build social networks, and make it easier to find a job.

Develop job skills that are appealing to employers.

Employers will be ready to hire a person if the voluntary service details are included in a candidate's biodata.

Volunteering improves a person's professional and leadership skills.

Encourages depressed job seekers.
Dear readers, "Sit Back, Relax, Take Your Slam Pad And Then Start Searching For Your Job". Now you needn't struggle a lot and be tensed to get a job. If you are looking for a work from home job start sending your job applications to the companies.
Thank You!!!
Hope this article is highly useful.
Stay Home!!! Stay Relaxed!!!