Dear readers, just read this article to know more about Ms.Roshni Nadar Malhotra(New chairperson of HCL Tech).
"Transforming enterprises for the next decade"
HCL Corporation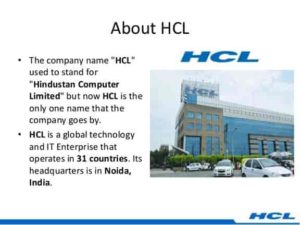 A Noida based IT company.

An Indian Multinational Information Technology service and consulting company.

Established on 11th August 1976.

It has its headquarters in Noida, Uttar Pradesh.

A research and development division of HCL.

Emerged as an independent company in 1991 when HCL entered the software services business.

It has offices in forty-four countries(the United States, France, Germany, the United Kingdom, etc).

Merely 147,123 employees are working in this Corporation.

Formerly it was known as Hindustan Computers Limited. (Public corporation).

Services offered-consulting and outsourcing.
Who is Roshni Nadar Malhotra?
Roshni is the new tech chairperson of HCL Corporation.

She is one of India's wealthiest women.

Her wealth estimates -Rupees thirty-six thousand and eight hundred crores.
"Entrepreneurship is about being able to face failure, manage failure and succeed after failing". 
Life history
Roshni is the only child of HCL's founder, Shiv Nadar.

Age-38 years old.

She grew up in Delhi.

She studied at Vasanth Valley School.

Roshni received a master's degree in business administration from Kellog School of Management, USA.

Graduated from North Western University.

Specialized in communication.

She had been serving as a trustee of the Shiv Nadar Foundation.

She is also the chairperson of the VidyaGiyan Leadership academy(an academy for economically underprivileged).

Married in 2010 to Shikhar Malhotra who is the vice-chairman of HCL Health care.

She has two sons-Armaan( born in 2013) and Jahaan( born in 2017).

Roshni is considered to be the world's most powerful woman in December 2019.

She made a special focus on Social Enterprise Management and Strategy.

An alumnus of the World Economic Forum's Forum of Young Global Leaders Initiative".

She was a responsible agent in offering critical guidance to HCL Corporation.

She is an additional director on the Board of India's third-largest software exporter(2013).
Other Interests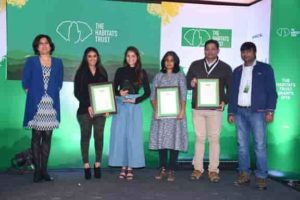 A trained classical musician.

Had a strong passion for conservation and wildlife

For this sake, she set up "The Habitat Trust" in 2018.

The Habitat Trust- A trust for protecting the nation's natural habitats and indigenous species.

The main goal of the trust was to create and conserve sustainable ecosystems.
Roshni's Life at Bangalore (Executive profile)
Roshni was appointed as Chairperson by India's third-biggest software exporter HCL Tech.

She became an additional director of HCL Tech's Board in 2013.

She has been closely involved in the philanthropy line over the past decade.

Besides, serving as a trustee in Shiv Nadar Foundation, she is also the chairperson of VidyaGyan Leadership Academy(an academy that empowers downtrodden children through medication).
Founder of HCL-Shiv Nadar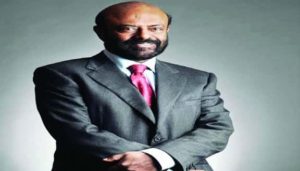 The founder of HCL was her father Shiv Nadar who is at present serving as the managing director and chief strategic officer of the company.
Shiv Nadar Remark on his company's outlook(HCL Corporation)
Her father Shiv Nadar remarked that all of us are living in the present period where many institutions and people across geographies are dealing with a lot of challenges in relation to the COVID-19 pandemic.

This has made the business community to accept the COVID-19 pandemic as a mediator for change and look at building agility and resilience.

So,  his Corporation HCL with its partners is helping customers to accept innovation and digital transformation to emerge stronger in this new normal.

He is confident about the scientific decisive action to be taken to achieve digital momentum and business practices as stronger entities.
Roshni Malhotra's Role as a new HCL Chairperson
After her father, Shiv Nadar was relieved from his position on Friday, Roshni Nadar Malhotra took up the charge as HCL Chairperson.

According to the IT giant, Roshni Nadar Malhotra(India's richest woman)became the chairperson of the HCL Technologies Board of Directors on Friday.

Her father, Shiv Nadar will continue as HCL managing director and chief strategy officer of the company.

She was also an executive director and CEO of HCL Corporation (a holding company of HCL Technologies and HCL Infosystems).

She has been deeply involved in brand building activities across the HCL group.
Roshni's Business Achievements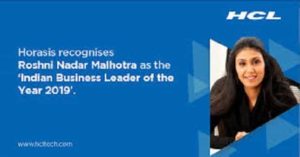 Won many awards and accolades over many years.

From 2017-2019, she featured in Forbes list of "The World's Most Powerful Women".

She was the NDTV Young Philanthropist in 2014.

In 2015, she received the "World's Most Innovative People Award" for philanthropic innovation.

In 2017, She became Vogue India Philanthropist.
Shiv Nadar's Relief as HCL Tech Chairmain and His daughter Roshini's Role as a New Chairperson of HCL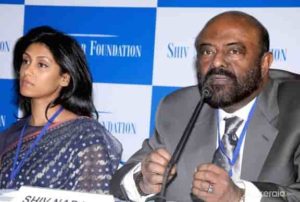 Roshni Nadar(Shiv Nadar's daughter) has accepted the role of Chairperson with immediate effect.

One of the IT major HCL Technologies has said that on Friday Roshni Nadar's father Mr.Shiv Nadar has relieved himself as the chairman of his company.

Shiv Nadar has expressed his desire to be relieved from the position of a chairperson but will continue to be the managing director of HCL Tech with chief strategy officer designation.
Net Profit realized by HCL Corporation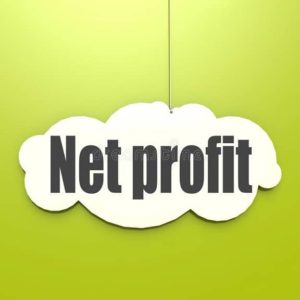 As per a report of Noida based HCL Technology(nation's third-largest IT company for the period of April to June), the company's net profit stood at Rs.2.931 crore in the three month period ending on June 30(a reduction of 7.60 percent).

The total revenue grew from 4.01 percent to Rs.17,842 crores in the April-June period.

In the first quarter of the present financial year, revenue from its IT and business services came around Rs.12,521 crores compared to Rs.13,130 crores in the quarter ending on March 31.

The HCL Tech has taken into account both internal and external information(in view of the COVID-19 pandemic).

But, however, the actual impact of COVID-19 on the group's financial statement will differ from the estimates.

HCL Tech group continues to monitor material changes for future economic conditions.

Announcement of HCL Tech-interim dividend of Rs.2 per share for the financial year 2020-2021, (with a payment date of August 7).

The stock of HCL Technologies rose as much as 2.59 percent to Rs.643.90 (ninety a piece on BSE after the date of announcement).

The HCL Tech shares traded 1.03 percent higher at six thirty-four rupees(exceeding the benchmark Sensex index which was around 0.61 percent).
"Women are the real architects of the society".
"Dear readers, hope this article made you acquire more relevant information about Roshni Nadar Malhotra who is considered to be one of the richest women in India. Her hard work and persistence had made her reach greater heights and become successful in life".
"We should also work hard to become successful".
"Try to become one of the future pillars of our nation."
Thank You!!!
Stay Home!!! Stay Innovative!!!