Hello Friends, If you are looking for Best Places to Visit in Kanker, then you have come right page. In this article we are describe complete information about Top 5 Tourist Attractions in Kanker – Gadia mountain, Kanker Palace, Malanjhkudum Waterfall, and more places details given in this article.
Uttar Bastar Kanker district is located in the south of Chhattisgarh, India. It is situated between latitude 20.6 to 20.24 and longitude 80.48 to 81.48. The district covers an area of ​​6432 square kilometers and is home to 748,941 people. The city of Kanker, the center of the district, lies along National Highway 30, right in the middle of Chhattisgarh's main cities: the state capital, Raipur, and Jagdalpur, the center of neighboring Bastar district.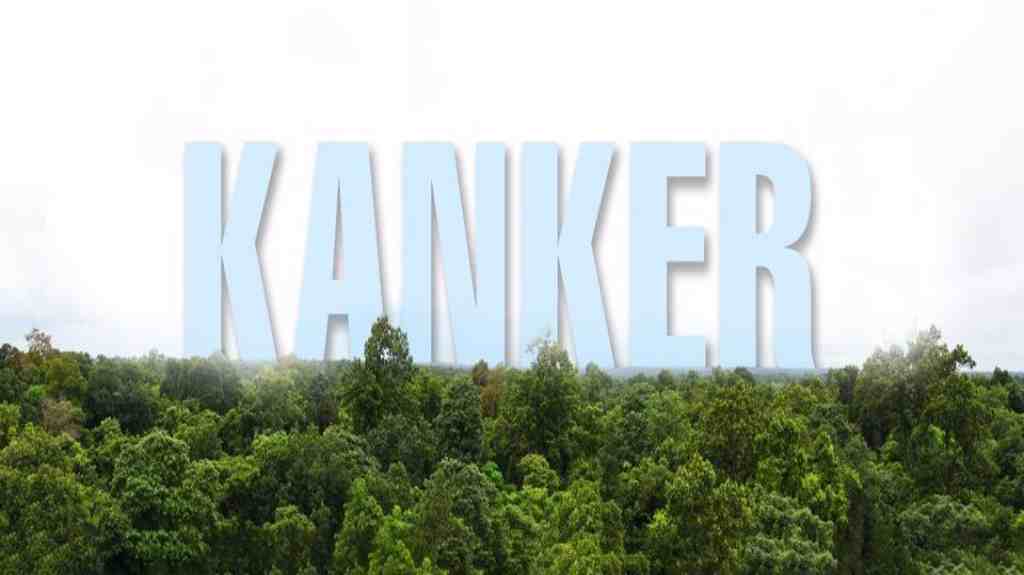 5 Best Places to Visit in Kanker
Here are the tourism places in Kanker district:
Kanker Palace

Gadia mountain

Malanjhkudum Waterfall

Charre-Marre Waterfall

Shivani Temple
1. Kanker Palace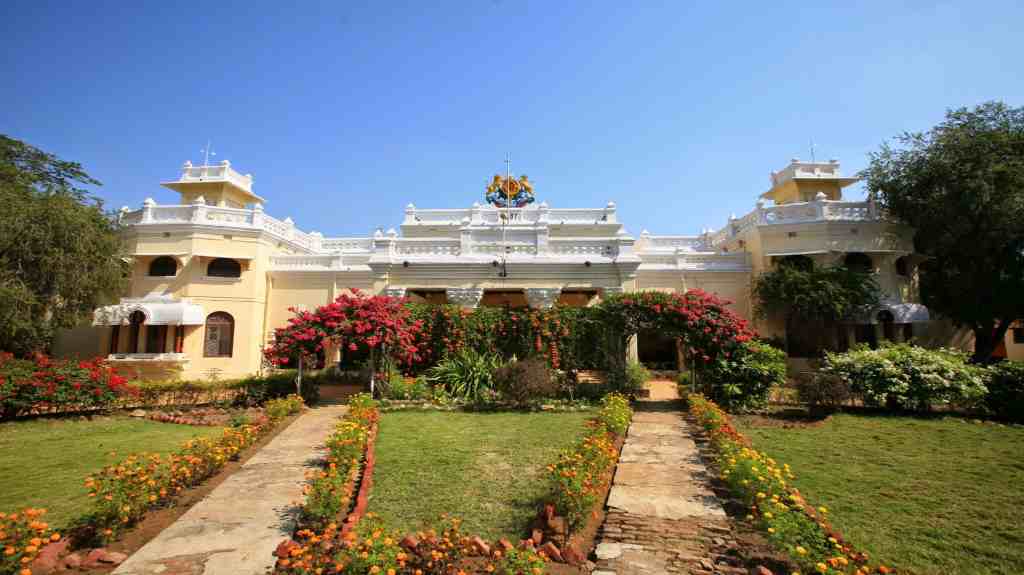 Kanker Palace stands out as a top choice for exploration in Kanker. This remarkable heritage tells the story of the city's ancient past and served as the dwelling for the royal family of the area. Constructed in the early 1800s and later revamped, the palace now offers a heritage experience, providing lodging for those seeking a taste of royal elegance and a delightful stay in Chhattisgarh, particularly within this splendid palace. It's a highly recommended destination for a memorable visit and a truly enjoyable retreat.
2. Gadiya Mountain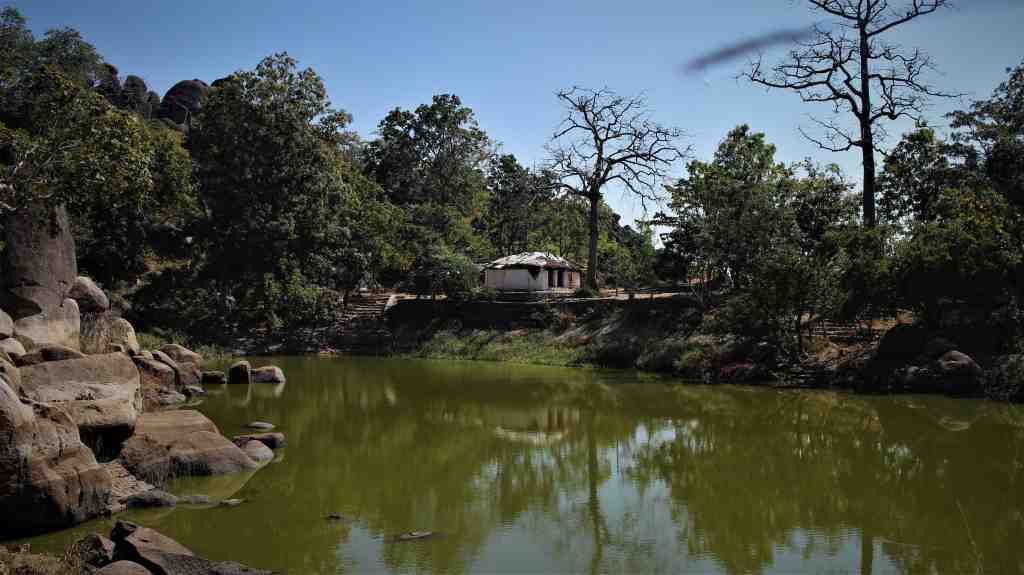 Gadiya Mountain is a priceless part of the city's history, dating back to the era when the famous Kandra king, Dharma Deva conquered Kanker. He declared this mountain as his main territory and capital. It houses a secret enigmatic cave that once provided sanctuary to the king of Kanker and his relatives. In addition, a perennial tank graces the place, its sections are named after the two daughters of ruler Dharma Deva. If you are keen to know the ancient and valuable history of Kanker, this place serves as an excellent starting point, allowing you to uncover the heritage that Kanker is proud of.
3. Malanjhkudum Waterfall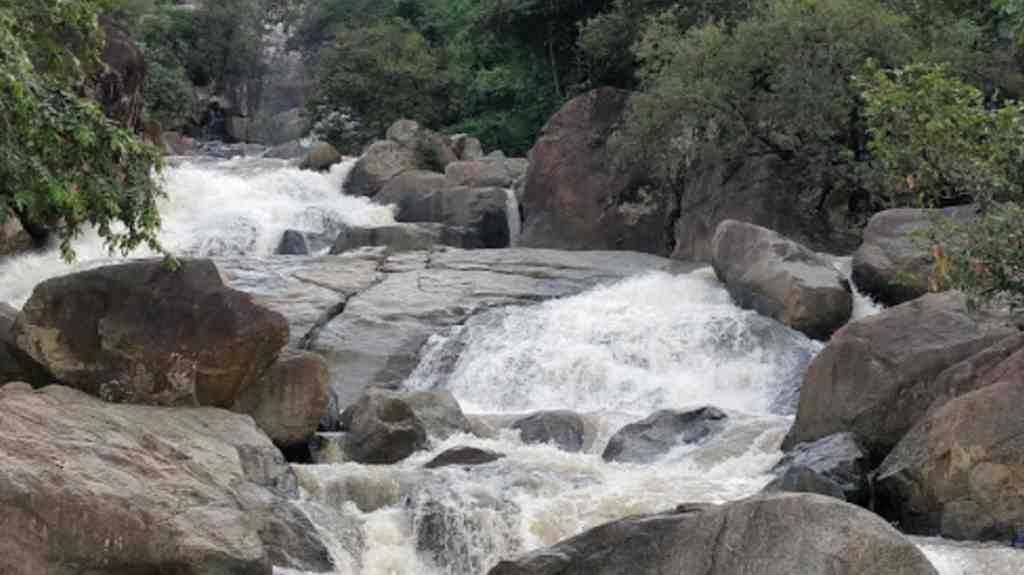 About 15 kilometers south of Kanker lies a petite mountain that holds a secret. At the peak, there's a spot called Neele Gondi, where the Doodh River starts its journey. After a 10-kilometer trek through the mountains, you'll reach Malanjhkudum, where the river forms three splendid waterfalls, each measuring 10 meters, 15 meters, and 9 meters in height. The way these waterfalls cascade is truly captivating and presents an exciting challenge. This location is a favorite among artists, teachers, students, leaders, and officials. It's an ideal spot for picnics, with a road conveniently leading to this wonderful place.
4. Charre-Marre Waterfall
Just 17 km from Kanker, you will find Charre-Marre, a charming waterfall with its captivating landscape and refreshing view. This place is indeed a delightful inclusion in your Kanker travel plan and doubles up as a perfect spot for a relaxing picnic to relax and freshen up. Surrounded by the Jogidhara River and named after the nearby region, Charre-Marre provides a smooth approach to reach it, adding an extra layer of enjoyment to your trip to Kanker!
5. Maa Shivani Temple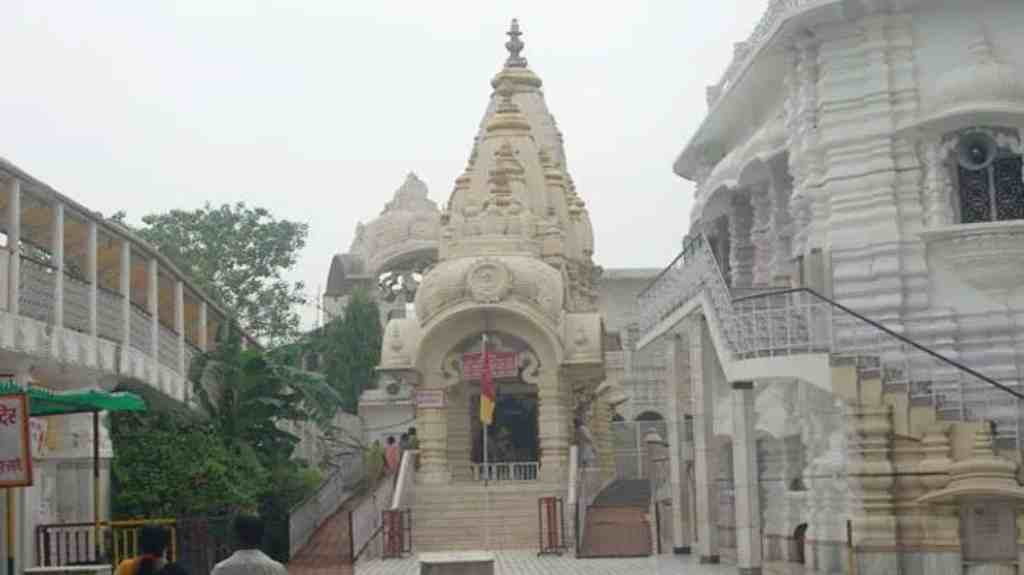 Dedicated to Maa Shivani, a holy amalgamation of two revered goddesses, Maa Kali and Maa Durga, this temple exudes a serene and divine aura. Maa Shivani is a manifestation that blends Maa Kali and Maa Durga, and this powerful union is displayed in the majestic idol revered inside the Maa Shivani Temple. This extraordinary statue is unique to both Kolkata and Kanker. Visit Maa Shivani Temple especially during Navratri and you will see hundreds of devotees seeking blessings of Maa Shivani.
Best time to Visit in Kanker
The best time to visit Kanker is during the cooler and more pleasant months, usually from October to February.
How to reach in Kanker
By Road
You can get to Kanker using different routes. Mohala is about 112 kilometers away, while Raipur is around 128 kilometers. Nagpur is a bit farther at 341 kilometers, Hyderabad is even more distant at 641 kilometers, and if you're coming from Kolkata, it's a journey of 944 kilometers to reach Kanker.
By Train
The closest train station to Kanker is Raipur Railway Station, situated about 127 kilometers away. Trains like Bhubaneshwar Express, Azad Hind Express, Ljn R Garibrath, Janshatabdi Express, Samarsata Express, Jnaneswari Delx, and Durg Jat Sf Express frequently link Raipur to various places like Bhubaneswar, Jaipur, and Jodhpur.
By Air
The nearest big airport to Kanker is the Swami Vivekanand Airport in Raipur, about 127 kilometers away. It's nicely linked by Indigo, Air India, Jet Airways, and Jet Lite to many important cities including Chandigarh, Bangalore, Ahmadabad, Hyderabad, Bhopal, Kolkata, Indore, Chennai, Jaipur, Delhi, and Mumbai.
Best Hotels and Restaurants in Kanker
Address:- Hotel, Infront of Makri, chock
Address:- 7F8V+MG4, Govindpur, Kanker, Chhattisgarh 494334
Address:- 7FHX+GP6, TV Tower Rd, Kanker, Chhattisgarh 494334
Address:- 2nd Floor, City Center
Address:- N.H 30 Jagdalpur, Main road
Address: 6FQC+V7H, Nawagaon, Mankeshri, Chhattisgarh 494334
Address:- Bus Stand, NH 30, Near Old
FAQ
Q. What is Kanker famous for?
Ans. Kanker is famous for its majestic palace, which is surrounded by tribal villages and dense forests. This palace belonged to the prestigious royal family of the 12th century. The family of late Maharajadhiraj Udai Pratap Deo has called this place their home since 2002.
Q. What is famous food in Kanker?
Ans. Kanker famous food – Biryani, Chinese, Beverages, Pizza, Sandwich, Burger.
Read Also:- Top 10 Attraction Places to Visit in Gadchiroli