Hello dear friends! If you are looking for Best places to visit in Dharamkot, you are at the right place. In this article, we have brought you complete details of the Top 7 Dharamkot Tourist Places. From Bhagsu Waterfall and Shiva Cafe to Sunset Point and Tushita Meditation Centre and Naddi Viewpoint, we've got all the details you need. Also, we will share information about Triund and more exciting best places to visit in Dharamkot. So, let's get to know about these amazing destinations!
Dharamkot is a charming hill station nestled in Himachal Pradesh, India, within the Kangra district. Perched atop a hill overlooking McLeodGanj, it offers sweeping vistas of the Kangra Valley and the Dhauladhar mountain ranges. Dharamkot is also home to the Vipassana meditation center, known as Dhamma Shikara, and the Tushita Meditation Centre, a hub for the study and practice of Tibetan Mahayana Buddhism.
Further on from Dharamkot, approximately 9 km from McLeodGanj (with a gradual ascent), lies Triund. Situated at an elevation of 2,827 meters, it's nestled at the base of the Dhauladhar ranges. Triund marks the starting point of the easily accessible snow line within the Himalayan range, which begins just 4 km away at Ilaqua.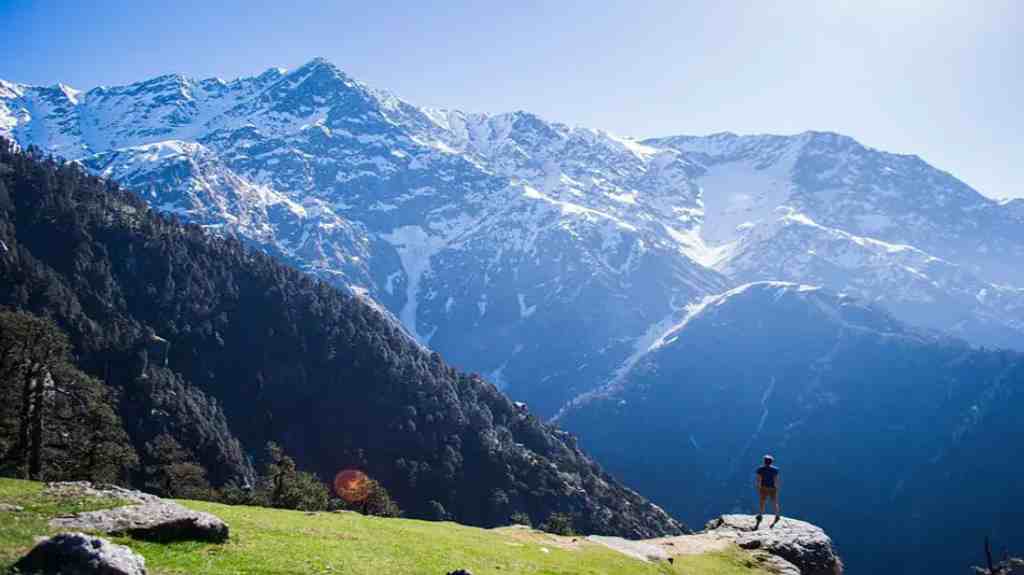 7 Best Places to visit in Dharamkot
Bhagsu Waterfall

Tushita Meditation Centre

Triund

Shiva Cafe

Vipassana Meditation Centre

Sunset Point

Naddi Viewpoint
1. Bhagsu Waterfall
Bhagsu Waterfall stands as a well-loved spot close to Dharamkot. This picturesque waterfall descends from about 20 meters above, offering visitors a chance to bask in its natural splendor, take a refreshing dip in its cool waters, and unwind in the peaceful environment.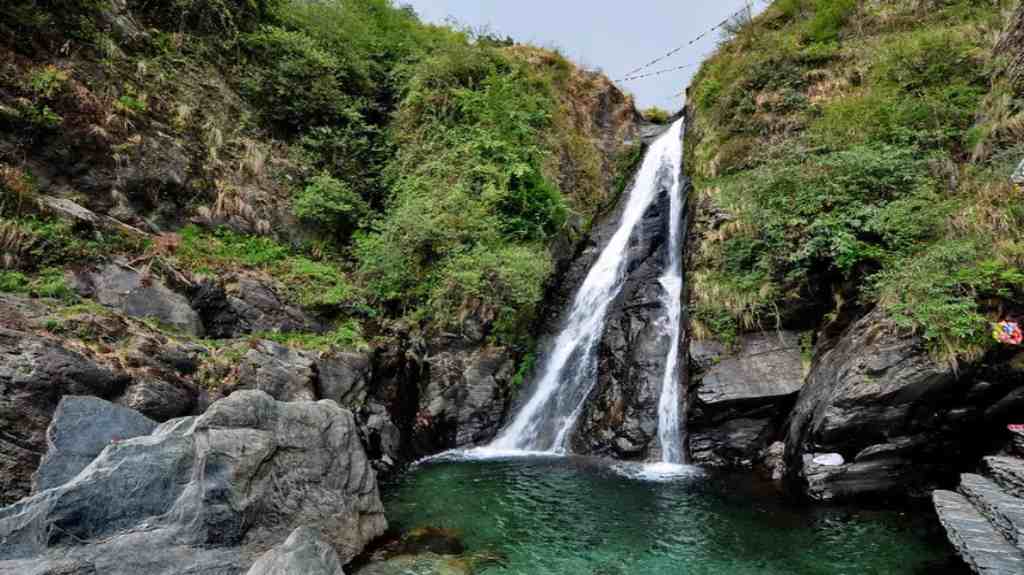 2. Tushita Meditation Centre
The Tushita Meditation Centre, situated in Dharamkot, is a well-known meditation hub. It provides a range of meditation and Buddhist philosophy courses for individuals in pursuit of spiritual development and inner serenity. Visitors have the opportunity to participate in meditation sessions, engage in workshops, and immerse themselves in the serene ambiance.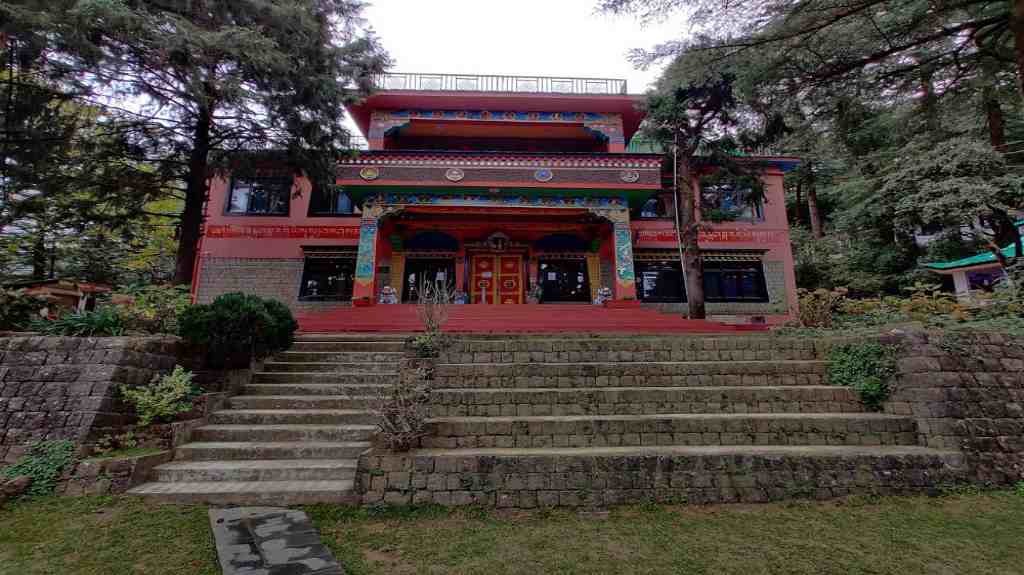 3. Triund
Triund stands as a renowned trekking spot close to Dharamkot, granting visitors awe-inspiring vistas of the Dhauladhar range and the Kangra Valley. The trek itself is relatively straightforward, making it fitting for beginners too. Spending a night camping at Triund and beholding the captivating sunrise and sunset from this vantage point crafts unforgettable memories.
4. Shiva Cafe
Shiva Cafe, nestled in the serene greenery of Dharamkot, is a favored chill-out spot recognized for its laid-back atmosphere and scrumptious cuisine. It provides an ideal setting for relaxation, where you can savor a cup of tea or coffee along with delightful meals.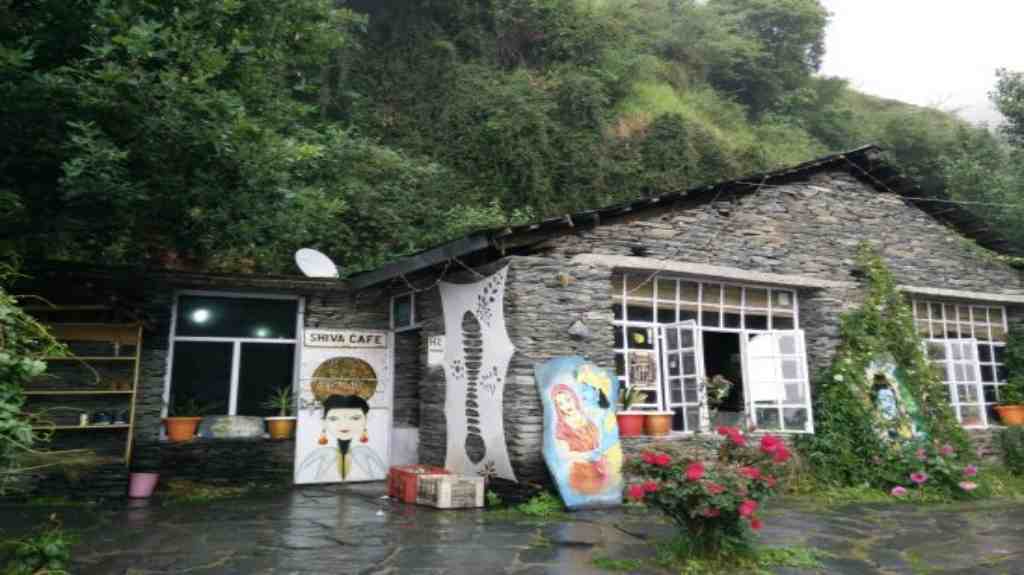 5. Vipassana Meditation Centre
The Vipassana Meditation Centre in Dharamkot provides courses in Vipassana meditation, a method for personal transformation through self-observation. The center offers a serene setting for individuals keen on meditative practice and gaining deeper insights into their own minds.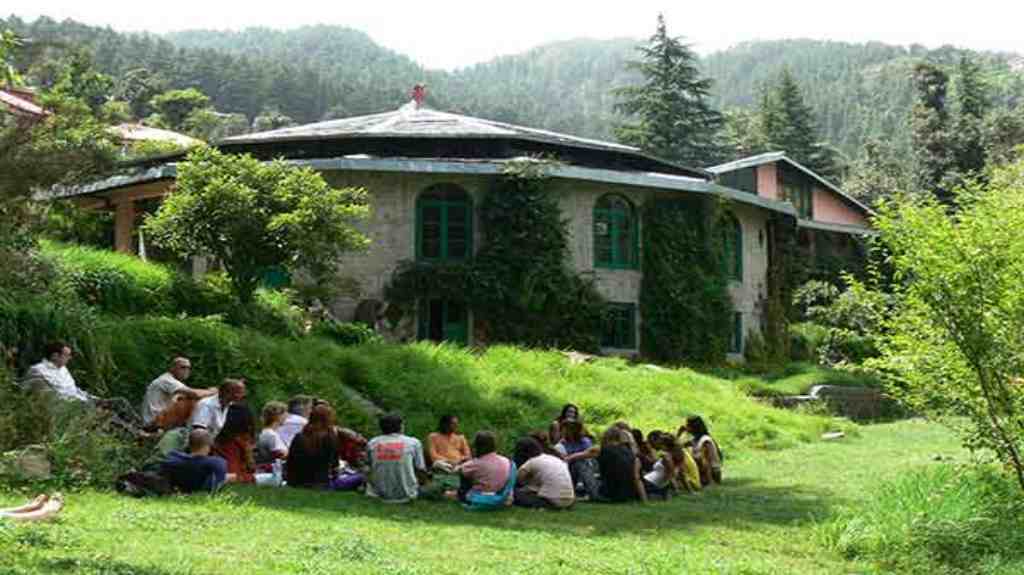 6. Sunset Point
Sunset Point in Dharamkot is a fantastic vantage point to behold breathtaking sunset vistas. Here, you can watch as the sun paints the sky and mountains with a golden glow, creating a picturesque spectacle. It's an ideal location for capturing stunning photographs and immersing yourself in the tranquil ambiance.
7. Naddi Viewpoint
Naddi Viewpoint, situated close to Dharamkot, provides sweeping vistas of the majestic Dhauladhar mountain range and the picturesque Kangra Valley. This tranquil location invites you to bask in the splendor of nature, go for a relaxed stroll, and capture the awe-inspiring scenery.
Best Time to Visit in Dharamkot
The best time to visit Dharamkot is during the spring and summer months, from March to June. During this period, the weather is pleasant with temperatures ranging from 10°C to 25°C (50°F to 77°F). It's an ideal time for outdoor activities, trekking, and enjoying the natural beauty of the region.
How to Reach Dharamkot
By Air
The nearest airport to Dharamkot is Gaggal Airport, also known as Kangra Airport, which is approximately 15 kilometers away. You have the option to either hire a taxi or catch a bus from the airport to reach Dharamkot.
By Train
The nearest major railway station is Pathankot Railway Station, which is well-connected to several cities in North India. From Pathankot, you can either take a taxi or catch a bus to Dharamkot, which is around 87 kilometers away.
By Road
If you're coming from Delhi, you can drive to Dharamkot, which is about 475 kilometers away. The journey duration usually ranges between 10 to 12 hours depending on traffic and road conditions.
Alternatively, you can take a Volvo bus from Delhi to McLeodGanj, which is very close to Dharamkot. Many private bus operators offer overnight services to this area.
From McLeodGanj, you can easily reach Dharamkot by taxi or by a short hike of about 2 kilometers.
If you're already in nearby towns like Dharamshala or Palampur, you can hire a taxi or take a local bus to Dharamkot.
Best Hotels and Restaurants in Dharamkot
Address:- Trail to Triund Hill from Main Square, Dharamkot, Dharamshala, Himachal Pradesh 176216
FabHotel Green Origins – Hotel
Address:- Dharamkot Rd, McLeod Ganj, Dharamshala, Himachal Pradesh
Address:- Hainee, Dharamshala, Himachal Pradesh 176219
Alt Life – Dharamkot (Mcleodganj)
Address:- Upper Dharamkot, Bhagsu Nag, McLeod Ganj, Dharamshala, Himachal Pradesh
Shalom Backpackers Mcleodganj
Address:- Upper Dharamkot, Bhagsu Nag, McLeod Ganj, Dharamshala, Himachal Pradesh
Turkish Cottage Mcleodganj
Address:- McLeodganj Rd, Bhagsu Nag, Dharamshala, Himachal Pradesh 176215
FAQ
Q. What is Dharamkot famous for?
Ans. Dharamkot, often dubbed as the 'Tel Aviv of the hills,' is a unique locality. It boasts the only Jewish community center in the state, known as the Chabad house, right in the heart of the village. Interestingly, the Chabad house resembles 770 Eastern Parkway. When it comes to dining, you'll find restaurants in Dharamkot offering a delightful array of Israeli cuisine, including dishes like falafel, shakshuka, and hummus served with pita bread.
Q. What is the famous food of Dharamkot?
Ans. Dharamkot is renowned for its Tibetan cuisine. Everywhere you turn, about every 50 meters, you'll come across stalls serving mouthwatering momos and thukpa, a delightful noodle soup. The flavors are so captivating that you'll find yourself craving them repeatedly.
Read Also :- 10 Best Places to Visit in Koramangala