Top 8 Tourist Places in Ghazipur – In this article, We are describe Best 8 Places to visit in Ghazipur – Aunrihar, Saidpur, Virpur (Muhammadabad), Dildarnagar, Bahadurganj-Bahadurganj, Bhitari (Saidpur), Gauspur, Zamania. and given complete information about Ghazipur Famous Food, Ghazipur Famous Temple, Ghazipur Famous visit places. 
Ghazipur is a city in the Indian state of Uttar Pradesh known for its historical and industrial importance. Serving as the administrative headquarters of Ghazipur district, it occupies a prominent position in the Varanasi division of Uttar Pradesh. The city is divided into different tehsils, which contribute to its administrative structure.
One of the notable features of Ghazipur is its opium factory, built in 1820 and established by the British East India Company. The factory holds the distinction of being the largest legal opium production facility globally, supplying the pharmaceutical industry worldwide. Ghazipur's proximity to the Uttar Pradesh–Bihar border, about 80 km (50 mi) east of Varanasi, adds to its geographical importance.
With its rich history and industrial prowess, Ghazipur presents a unique blend of cultural heritage and economic activity. Visitors to this vibrant city can explore its historic sites, experience local traditions, and see the influence of the opium industry on the region's development. Ghazipur has been playing an important role in the social, cultural and economic scenario of Uttar Pradesh. Explore the below list of Famous Tourist Places in Ghazipur and enjoy a wonderful travel experience.
Top 8 Places to Visit in Ghazipur
Aunrihar
Saidpur
Virpur (Muhammadabad)
Dildarnagar
Bahadurganj-Bahadurganj
Bhitari (Saidpur)
Gauspur
Zamania
1. Aunrihar
Aunrihar, situated at Latitude 25° 32′ North and Longitude 83° 11′ East, occupies a prime position on the main road connecting Varanasi to Kushinagar via NH 29. Aunrihar is located about 42 km west of Ghazipur city and Saidpur is only 3.2 km from Aunrihar. It is an important site from archaeological point of view. The area is home to a chain of dunes that stretches from Saidpur to Aunrihar, one of the oldest and most important sites in the district.
As you explore Aunrihar, you will come across fascinating relics of the past scattered throughout the country. The surface of the earth is adorned with fragments of fragments, intricately carved stones and exquisite sculptures that have now become part of the common building material. The presence of a stone wall, visible every few yards, adds to the sense of intrigue and historical significance.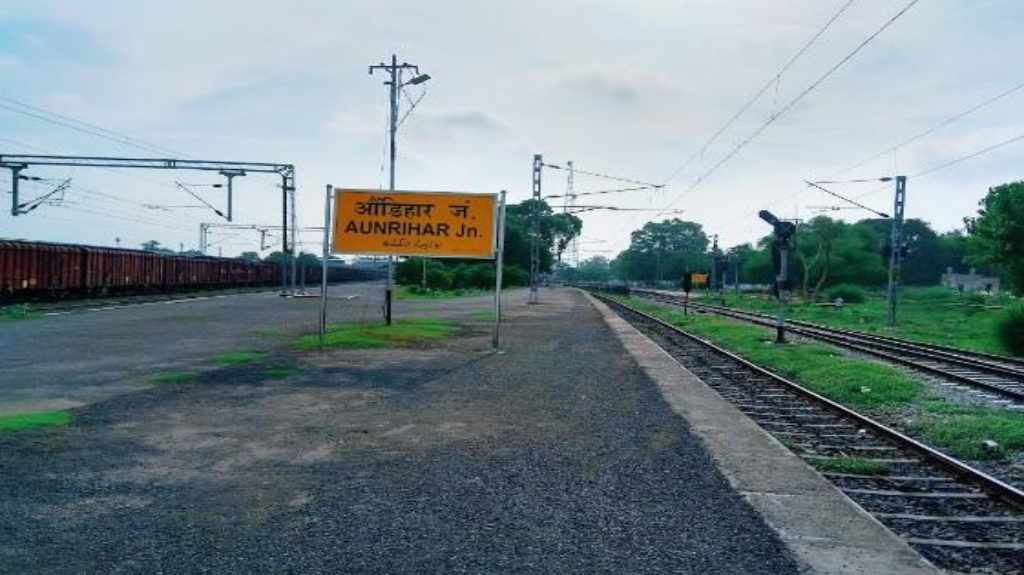 2. Saidpur
The town of Saipur, situated about 30 km from Ghazipur on NH 29, is a place of cultural importance. Within the city, you'll find two notable Muslim shrines. One of these dargahs is a modest but beautiful structure, characterized by a vaulted ceiling beautifully supported by a square pillar. The second dargah stands out for its magnificence, its colossal stone ceiling attracts attention.
These architectural marvels in Saipur resemble chaiyas, structures traditionally associated with Buddhist monasteries. It is believed that these dargahs may have evolved from ancient Buddhist connections. One dargah is the final resting place of Sheikh Samman, who died in 1595, while the other is dedicated to Makhdoom Shah. A visit to Saipur lets you witness a harmonious blend of history, culture and religious devotion.
3. Virpur (Muhammadabad)
Situated on the serene banks of the Ganges, Virpur is a charming town about 35 km from Ghazipur. This picturesque place holds historical significance as it was the capital of a revered Cheru king Tikam Deva. The discoveries made within the fort of Cheru Raja have revealed a treasure trove of ancient coins and intricately carved sculptures, giving a glimpse into the rich heritage of the region. With its serene surroundings and intriguing artifacts, Virpur invites visitors to delve into its captivating history and unravel the stories hidden within its walls.
4. Dildarnagar
Situated on the scenic route from Varanasi and Zamania to Buxar, Dildarnar is a charming town situated at a distance of only 20 kms from Ghazipur. A notable landmark in the vicinity is the majestic monolithic hill, which is believed to have been the abode of a legendary figure, King Nala. To the west of the city, you'll find the vast Rani Sagar, a grand pond named after King Nal's famous queen Damayanti. As you explore the heart of the mound, you'll come across the remains of two ancient temples that offer a glimpse into the rich history of this enchanting place.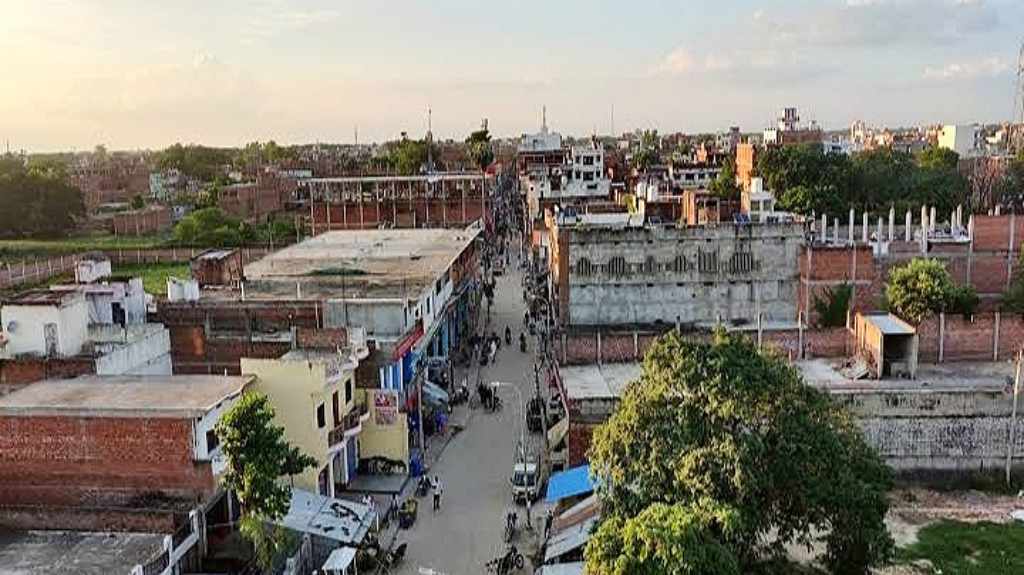 5. Bahadurganj-Bahadurganj
This charming town situated on the picturesque banks of river Saryu is situated at a distance of about 35 kms from Ghazipur. Its rich history dates back to 1742 AD when it was founded by Sheikh Abdullah, the respected governor of Ghazipur. As a testimony to their legacy, a magnificent fort stands in this city, which is a symbol of strength and resilience. Every year, during the auspicious occasion of Rama Navami, the city comes alive with a vibrant fair, creating a joyous atmosphere full of festivities and festivities.
6. Bhitari (Saidpur)
Bhitari, located near Saidpur town, about 32 km from Ghazipur, holds a special place in history. Its name taken from Bhimutri gives a sense of ancient importance. The archaeological site of Bhitari has yielded remains that bear witness to its rich past. It was once a prosperous centre, believed to have been under the influence of Buddhism, which reached its zenith during the Gupta period.
Among the notable artefacts of Bhitari is an attractive red sandstone pillar standing within the fortified enclosure. This monolith has a one meter high bell-shaped capital, reminiscent of the famous Akhoka Pillars. Inscriptions relating to the reign of Skanda Gupta and his successor Kumar Gupta adorn this remarkable structure.
During excavations in 1885, oval silver plates inscribed with the name of Kumar Gupta and several large bricks were found at the base of the pillar. In particular, a seal and coins showing the genealogy of nine generations of Gupta kings were found. These finds provide valuable insight into royal lineage and exemplify the importance of Bhitari as a grand residence symbolizing the authority of the Gupta kings in the region.
7. Gauspur
Located at a distance of only 14 kms from Ghazipur, Gauspur is a prominent village with a fascinating history. The erstwhile zamindars of the area were from the Bhumihar community, whose lineage is linked to the physicians who miraculously cured King Mandhata of leprosy, earning him a prestigious land grant. The village is dotted with remnants of this remarkable past, including a holy pond where the king himself used to bathe for healing.
To this day, people flock to the eastern outskirts of the village, attracted by the belief in the tank's curative properties. Just east of Gauspur, there is a village named Kathot, where once there used to be a grand fort of the king. The exploration of both Gauspur and Kathot reveals interesting traces of ancient Hindu civilisation, with excavated stones and old bricks giving glimpses of the past.
Remarkable pieces of Hindu artwork can be found in the temple, which mesmerises visitors with its beauty and historical significance. In particular, the famous scholar Oldham made a connection to Buddhism, and linked the place to the mysterious "Monastery of the Unpierced Ears" described by Chinese travelers Hiuen Tsang and Fa Hien.
8. Zamania
Located about 16 kms south of Ghazipur, this place stands as an ancient and elevated embankment on the banks of the majestic Ganges River. In the year 1560, the city was built by Ali Quli Khan, the governor of Jaunpur, who named it Khan Zaman, reflecting his respected position. Deeply rooted in Hindu folklore, the name Jamadagniya is believed to be derived from the revered sage Jamadagni. Just 3 kilometers southeast of the city, an amazing sight awaits visitors – the Lathia Pillar. This circular monolith made of polished sandstone is 6 meters high with a diameter of 50 cm.
Which is the best time to visit Ghazipur?
November shines as the peak of tourism in Ghazipur, India, brimming with vibrant energy and captivating attractions. As the golden autumn sets in, tourists flock to this enchanting destination to soak in its rich cultural heritage and enjoy the pleasant weather. Following closely behind, September and April also weave their magic, offering delightful experiences and a perfect mix of exploration and relaxation.
Read Also – Top 10 Tourist Attractions in Ujjain
Ghazipur Famous Food
Jalebi

Bhatoora

Momos

Pamipura

Chaat

Masala Dosa

Paneer Tikka

Biryaani

Butter Chicken

Chilli Chicken

Tandoori Chicken

Naan

Poultry
Best Restaurants in Ghazipur
Magic Chilly Familiy Restaurant

The Red Chilli Restaurant

Kunwar's Fine dine Restaurant

Selfless Restaurant

Arvhi Restaurant Cafe

The Kitchen Family Restaurant

Vyanzan Restaurant

Rose Family Restaurant
How to Reach
For those traveling by road, Ghazipur has good connectivity to the rest of Uttar Pradesh. The nearest major terminal is Varanasi, located approximately 76 kms away. Be it Lucknow, Gorakhpur, Mau, Ballia, Varanasi, Jaunpur, Kanpur, Azamgarh, Allahabad, Agra, or Mathura, there are well established bus routes connecting Ghazipur to these destinations. Both the Uttar Pradesh State Road Transport Corporation and private bus companies operate regular services, ensuring a comfortable and convenient journey for commuters.
Ghazipur station is an integral part of the city's transport network, which boasts of excellent connectivity to various cities in Uttar Pradesh and across India. From New Delhi to Mumbai, Kolkata to Agra and Lucknow to Varanasi, the railway network provides reliable and efficient transport to and from Ghazipur. It also serves as a link to other cities in Bihar, Ballia, Jammu and Kashmir, and more.
Varanasi, with its Babatpur airport, serves as the closest air gateway to the picturesque city of Ghazipur. Located approximately 70 kms away, the Varanasi (Babatpur) Airport is well connected to many domestic and international destinations. A wide range of commercial and public airlines operate flights, ensuring convenient travel options for both domestic and international passengers.
Read Also:- Famous 7 Tourist Attraction in Azamgarh – Uttar Pradesh