Hello Friends, If you searches, Best Places to Visit in Dumka then you have come right Page. In this article we are describe complete information about Top 7 tourist Places in Dumka – Baba Basukinath Dham, Baba Sumeshwarnath Temple, Masanjore Dam Dumka, Malooti, and more places details given in this article.
Nestled in the state of Jharkhand, India, Dumka wears the crown as both the headquarters of the Dumka district and the vibrant Santhal Pargana region. Its history is woven with significance – once a part of Bhagalpur and Birbhum district, it blossomed into the headquarters of the Santhal Pargana after the Santal Hool of 1855.
Fast forward to 15 November 2000, Dumka emerged as one of the stars in the constellation of 18 districts that birthed Jharkhand, the 28th state of India. It's not just a city; it's a serene and green haven, a tranquil sub-capital of Jharkhand. And if you are thinking of neighbors, then you can visit two important cities nearby Rampurhat and Deoghar.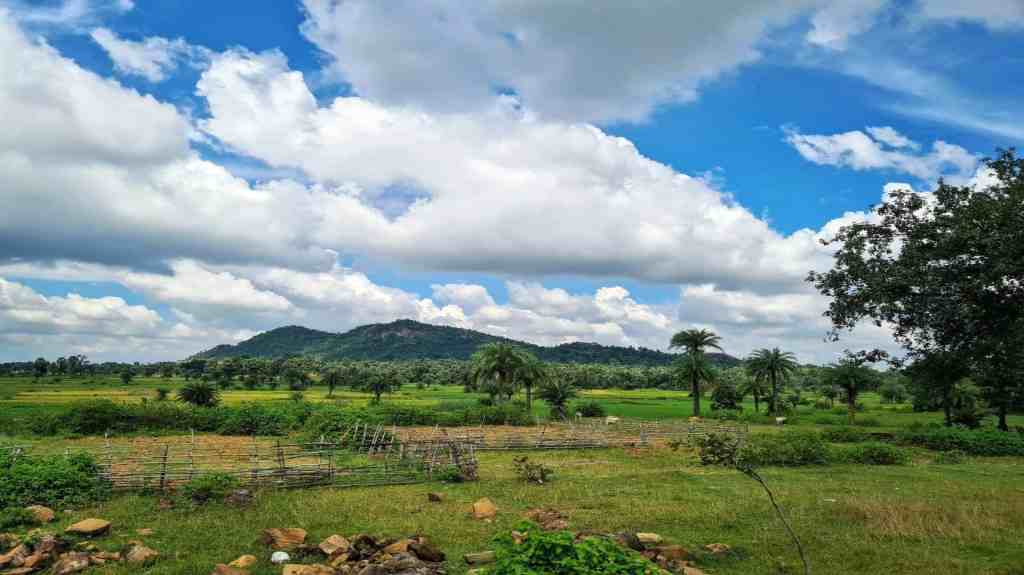 7 Best Places to Visit in Dumka
Baba Basukinath Dham

Naag Mandir Dumka

Baba Sumeshwarnath Temple

Mayurakshi River

Masanjore Dam Dumka

Malooti

Tatloi Dumka
Baba Basuki Nath Dham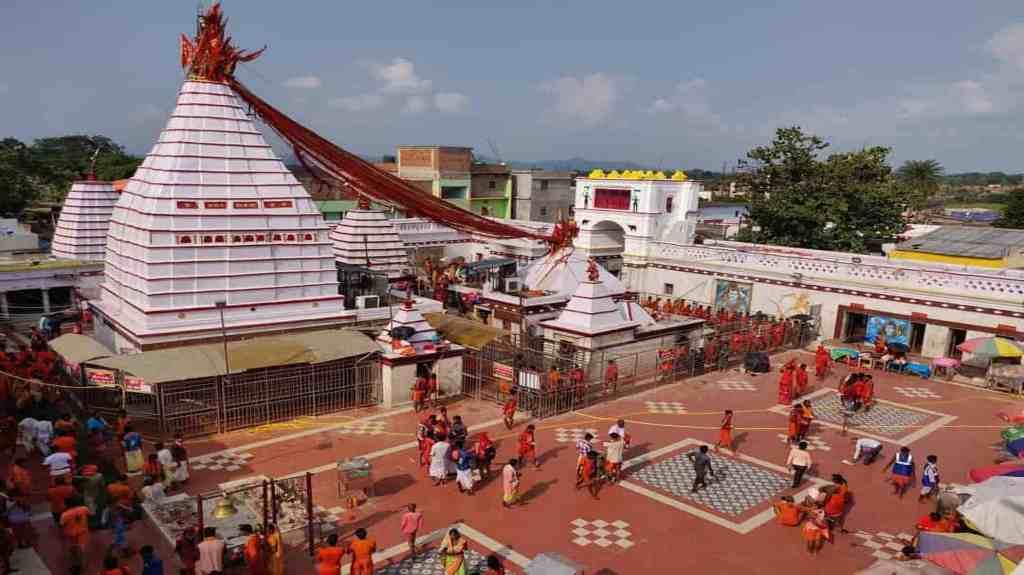 Nestled within Jharkhand's Dumka District, Basukinath is a cherished gem. it's perched on the Deoghar – Dumka state highway, just about 25 kilometers northwest of Dumka town. A haven for Hindu pilgrims, the star of the show is the revered Basukinath Temple. Jasidih Junction Railway Station and Jamtara Railway Station are your nearby stops, and Ranchi Airport is the closest runway.
You'll find it in Jarmundi Block, right along Dumka Deoghar State Highway, about 24 kilometers from the heart of Dumka District. Every year, countless devotees journey here from all corners of the country to offer their reverence to Lord Shiva. And when the month of Shravan comes around, it's like a global celebration as people from various countries gather to honor Lord Shiva.
Naag Mandir Dumka
There is a mystical place called Naag Mandir, situated atop the majestic Shiv Pahar hillock in Dumka. This hill, known as Shiv Pahar, is a beloved spot for the locals, holding a special place in their hearts. As you explore the temple complex on this hill, you'll find a charming array of small temples, each with its own unique essence. And at the heart of it all is the main temple, a tribute to the mighty Lord Shiva. Adding to the allure, the Naag Temple proudly stands at the peak of Shiv Pahar, casting a spell of enchantment over this divine location.
Baba Sumeshwar Nath Temple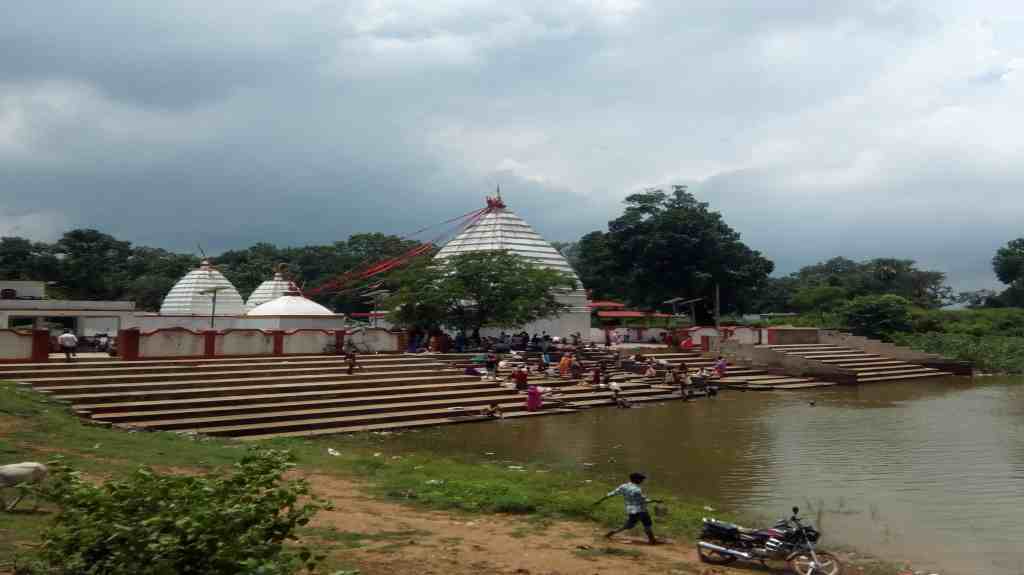 Dumka is just 60 kms away from the district headquarter, a deeply devotional place situated in Saraiyahat block. This special spot is like a sacred embrace for the soul, with a grand temple dedicated to Lord Shiva at its heart. And when Mahashivaratri arrives, it's like a symphony of faith as people from various corners of the district gather to honor Lord Shiva. But it's not just a once-a-year affair – daily worshiping adds a rhythm of reverence to this holy haven.
Mayurakshi River
Mayurakshi River, the star waterway of Dumka District, stretching about 250 kilometers in length. Its journey begins from the lofty Trikut Hill, flowing through the landscapes of Jharkhand and gracefully weaving through the districts of Birbhum and Murshidabad in West Bengal. Finally, it meets its destiny as it merges into the Hooghly River. It's like a poetic dance of water, tracing a path of around 250 kilometers through nature's canvas.
Masanjore Dam Dumka
Nestled in Dumka District of Jharkhand, Masanjore is like a popular painting of nature's beauty. Just 31 kilometers south of Dumka, this charming village is a hidden gem. Imagine a dam hugged by hills and forests, a paradise for outings. For those seeking comfort, Mayurakshi Bhawan Bungalow and Inspec­tion Bungalow await, offering cozy stays.
On the road map, Masanjore extends its connections to Sainthia (50 km), Vakreshwara (59 km), Rampurhat (62 km), Tarapith (70 km), and Deoghar (98 km). And oh, the Masanjor dam, also known as Pearson dam, rests gracefully on the banks of the Mayurakshi River. It's like a scene painted on the canvas of forest-clad hills, a serene and picturesque wonder.
Malooti
Malooti place which is situated in Shikaripara Block along Dumka Rampurhat Interstate Highway. It's like a journey of 55 kilometers from Dumka District headquarters to this significant spot. Back in 1860, King Basant Rai, also known as Basant, crowned Malooti as a tax-free capital, weaving even more charm into its story. This destination is like a treasure trove of archaeology and faith, where the threads of natural beauty and spiritual importance come together in a unique tapestry.
Tatloi Dumka
A soothing haven, popularly known as Hot Spring, which is situated just 15 kms from Dumka district headquarter. Enveloped by gentle hills, it's like a secret oasis adorned with nature's vibrant greens. The spring's crystal-clear waters mirror its purity, offering not just refreshment but also a touch of wellness. It's as if nature herself has crafted this serene spot, inviting you to bask in its clear and healthy embrace.
Best Time to Visit in Dumka
If you're all about soaking in the sun, the best time to visit Dumka is from mid-March to early May.
How to Reach in Dumka?
By Road
Dumka has its own travel rhythm – buses keep it well connected to the neighboring districts. And here's a dash of luxury: if you're headed between Dumka, Ranchi, or Kolkata, there's a swanky night bus service that'll make your journey feel like a cozy adventure.
By Train
Dumka, a quaint village, is like a cozy haven linked to neighboring cities by a winding road. But wait, there's more! The village shares a railway bond with its close companions – Deoghar, Bhagalpur in Bihar, and Rampurhat in West Bengal. And guess what? Even Ranchi, the capital of the state, has joined this railway journey to Dumka. So, traveling between districts within Dumka has now become smoother and budget-friendly compared to days gone by.
By Air
In Dumka, buses are the stars of the transportation show, dancing through the streets. You'll find a mix of government and private players in this symphony of travel, making sure everyone gets a comfortable ride.
Best Hotels & Restaurants in Dumka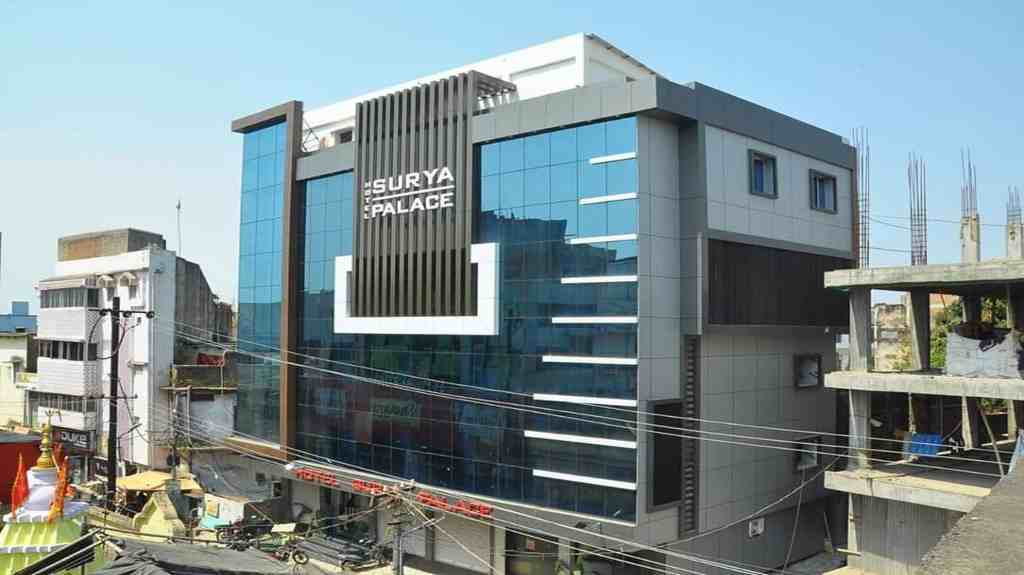 Address: Policeline, Dumka – Rampurhat Rd
Address: Ring Road, near Medical college
Address: NAPIT PARA, Dr AK Das Rd
Address: 76HH+W56, Dumka – Jamtara Rd, Bijaypur, Dumka, Jharkhand 814110
Address: Dumka, Jharkhand 814101
Twenty Four Degree (24°)Restaurant
Address: Babu Vir Kuwar Singh Chowk Nicha Bazar
Hotel Sandhya Sagar- Restaurant & Marriage Hall
Address: Balia Dangal Highway Road, near Fulo Jhanu Chowk, Dumka, Jharkhand 814101
FAQ
Q. What is Dumka famous for?
Ans. Dumka shines as the tribal heartland, celebrated for its rich heritage. It stands as one of the most ancient districts, proudly serving as the headquarters of the Santhal Pargana division in Jharkhand. This city is a canvas painted with captivating beauty. Towering mountains, breathtaking landscapes, tranquil rivers, and lush green valleys form a picturesque masterpiece that delights the eyes.
Q. What language is spoken in Dumka?
Ans. In Dumka, the Catholic community has its very own Roman Catholic Diocese, dedicated to serving the needs of the minority. Alongside the primary language Hindi, you'll find the significance of Urdu, Santali, and Bengali languages in this diverse mosaic.
Q. Which city is near to Dumka?
Ans. Dumka, a charming little town, has its arms extended with roads leading to nearby cities. Plus, it's like a well-connected hub with railway tracks linking it to neighbors like Deoghar, Bhagalpur in Bihar, and Rampurhat in West Bengal. And guess what? Even the state's capital, Ranchi, has a direct railway connection to Dumka. It's like a web of connections that make getting around a breeze!
Read Also:- 6 Best Tourist Places in Lakhimpur Kheri