We all miss going out of our houses to beautiful places. With the current situation of the pandemic, we may have to stay in the lockdown the whole summer. However, there are many places you can visit once the lockdown lifts.
From drinking chai on those freezing morning winters to eating momos in the night, let's dream about how perfect out winters can be instead of being sad over being at home in summers. We bring to you our favourite best places to visit in India during winter.
Here is the list of Best Places to Visit in India During Winter
AULI – UTTRAKHAND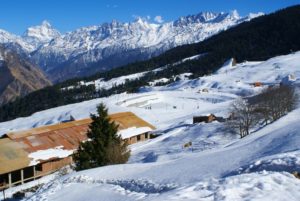 Auli, in Uttrakhand, is a beautiful place. It is a major tourist attraction during winters. Snow-covered peaks all around you bring you peace that is very hard to find. You can ski and trek to the snow-covered mountains – Gurson Bugyal or Pristunr Himalayas at Kwani Bugyal.
You can visit the Auli artificial lake, you can ride in Asia's longest cable car which will give you a three-sixty degrees view of the snow-draped peaks of the Himalayas – Nanda Devi, Hathi Parvat, Kamet, Trishul, and Mana Parvat.
If you're good at skiing, you can always take part in the national championship of Skiing, it takes place every year in Auli during January.
NAINITAL – UTTRAKHAND
If you ever visit Nainital during the winter months, you will be greeted by an abundance of beauty and tranquillity. It has some beautiful lakes and is surrounded by beauty Himalayan ranges. Given the fact that it is surrounded by Himalayan ranges, it gets really cold in winters.
However, in comparison to the winter further north, Nainital winters are way better. You can easily go outside during the cold and enjoy the beauty that the place has to offer.
There are many things to do there, such as visiting different lakes, watching the snow-draped mountains from the snow viewpoint. You can visit the mall road or go to the zoo and find many exotic birds and animals.
BINSAR – UTTRAKHAND
If you wish to spend your winters surrounded by the peaks of Nanda Devi, Trishul, and Pachachuli, then Binsar is the perfect place for you. It provides just the solitude you would need to spend your winters peacefully.
It has breathtaking views on every corner. If you're into photography, then this place is filled with places you would want to capture.
It has beautiful greenery, you can see it in the forests of the Binsar wildlife sanctuary. You can also witness the bird's eye view from the mountain peaks of the Zero point.
MANALI – UTTRAKHAND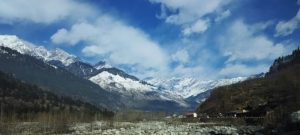 Manali, a well-known place is a place you can visit throughout the year. During winters, however, it is at it's absolute best. With the breathtaking valleys and the snow-covered mountains, this place brings happiness and peace which everyone needs.
If you're into adventure sports, this is just the place for you, you can go skiing, paragliding, horse riding, zorbing, etc. You can visit Kullu and Rohtang which are very nearby.
Here you can go trekking or you can go mountaineering in Pir Parvati pass. Taking a hot sulfur bagh at Manikaran feels perfect in the chilly winters.
GREAT RANN OF KUTCH – GUJRAT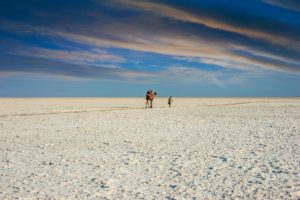 The world's biggest salt desert is a major tourist attraction during the winter months. Rann of Kutch, stretching 7, 505 square miles in the Thar Desert to witness the white expanses of salt under the full moon.
They take pride in their 'Rann Utsav' that is held during the winter months (November- February). Here, you can go shopping, star gazing, desert safari, have traditional cuisines. There is a lot to do. Staying in the tents in the periphery of Dhordo Village just adds to the perfect experience.
KERALA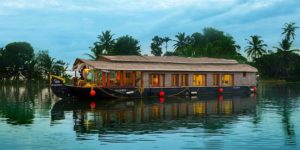 If you wish to go down south during the winter months, then you must visit Kerala, 'God's own country'. Here, you will find some beautiful beaches, hills, lush greenery, tea and spice plantations, traditional culture and cuisine, it is a very popular destination in India.
If you love nature and wildlife, there are many national parks such as Periyar national park, silent valley national park, etc, for you to see.
If you're an adrenaline junky, you can try out surfing at Kovalam and Varkala beaches, go paragliding at Vagamon, or boating in the Kerala backwaters. You can also try out Trekking at Chembra Peak. This place is a whole all in one package.
There are many historical and cultural sites all across the state for those who love to learn about it.
RAJASTHAN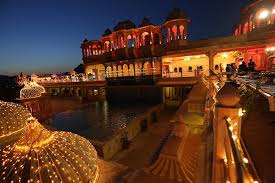 If you wish to Visit 'the land of Maharajas', Rajasthan during wintertime, that would be a great choice.
With the whole state filled with rows of palaces and forts at every nook and corner, one place you must visit while in Rajasthan is Jodhpur, the blue city, Jaisalmer, the golden city, Jaipur, the pink city and the city of lakes, Udaipur.
If you're a nature lover then Ranthambore National park would be a great place for you, it is located amid Aravalli and Vindhya Ranges making it more beautiful. You can also see many animals here such as Indian Foxes, wild cats, leopards, etc.
Also Read: Best Places to visit in Delhi
SHILLONG – MEGHALAYA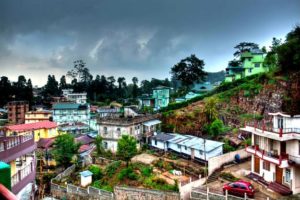 This hill station in the northeast is the capital of Meghalaya. During the winter season, it is at its absolute best. Here, you will find beautiful waterfalls, lakes, dense forests, ancient culture, and heritage.
It is a beautiful place to visit in winter. You can visit the city of lights like Laitlum Canyons, Shillong Peak, Don Bosco Museum, Elephant falls. You can also visit Asia's cleanest Village – Mawylnnong.
KOHIMA – NAGALAND
Hornbill festival, held in December, Is the biggest festival in India. In this festival, you can witness coming together of local tribes and they showcase their culture and traditions through folk dance, headhunting rituals, songs, and other performances by traditional warrior tribes of the region.
You can sightsee in the National state museum, Catholic cathedral, Zoological park, and world war 2 cemetery. You can also try out trekking at the Dzukou Valley, this is just twelve miles away.
Conclusion
I hope you have liked this article Please share this article with your friends and family.