Hello dear friends! If you are looking for Best Places to visit in Kanpur for Couples, you are at the right place. In this article, we have brought you complete details of the Top 9 Places to visit in Kanpur. From Allen Forest Zoo and Nana Rao Park to Shri Radhakrishna Temple and Kanpur Gardens and Moti Jheel, we've got all the details you need. Also, we will share information about Kanpur Gardens and more exciting best places to visit in Kanpur for couples. So, let's get to know about these amazing destinations!
Kanpur, once known as Cawnpore, is a thriving industrial city situated in the central-western region of Uttar Pradesh, India. Its historical roots date back to 1207, and during the era of British India, it emerged as a pivotal commercial and military center. Today, Kanpur holds the distinction of being the financial capital of Uttar Pradesh.
Located along the banks of the Ganges River, this city plays a vital role as North India's major financial and industrial hub. It ranks as the ninth-largest urban economy in India, renowned for its colonial-era architecture, lush gardens, parks, and the production of high-quality leather, plastic, and textile goods, primarily exported to Western countries. Kanpur, with its rich history and thriving industries, offers a unique blend of heritage and modernity.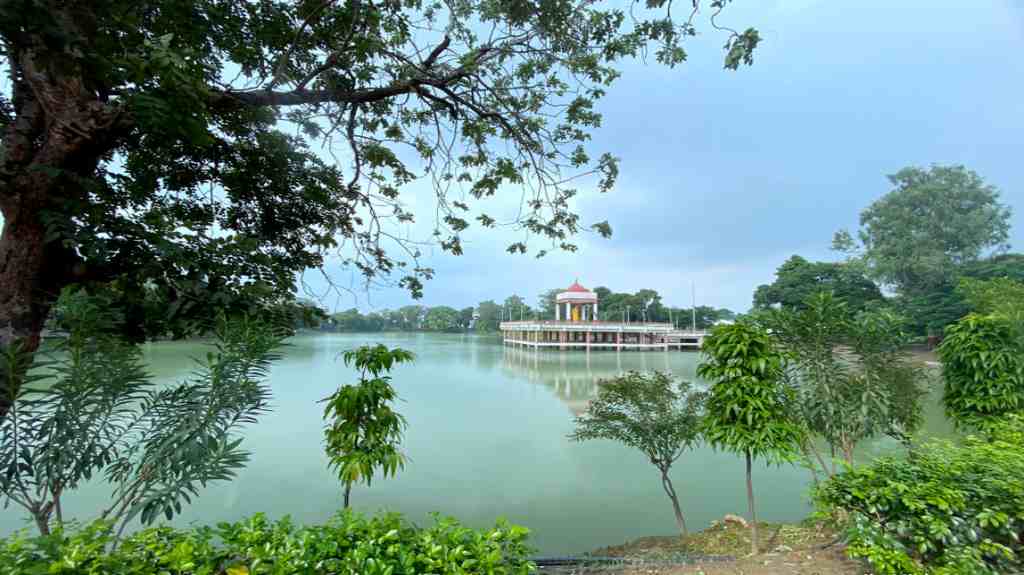 9 Best Places to visit in Kanpur
Allen Forest Zoo

Boodha Bargad

Nana Rao Park

Moti Jheel

Shri Radhakrishna Temple

Bithoor

Kanpur Gardens

Jain Glass Temple

Jajmau
1. Allen Forest Zoo
Kanpur Zoological Park, also known as Allen Forest Zoo or simply Kanpur Zoo, sprawls across 189.2 acres in the heart of Kanpur, Northern India. This expansive zoo not only boasts the title of being Kanpur's largest green space but also holds the distinction of being North India's largest zoological park. Unlike many zoos, Kanpur Zoo was initially established in a natural forest, preserving the fauna's natural habitat.
What makes it exceptional is its open and moated enclosures, which offer the resident animals ample room to roam freely, enabling them to exhibit their natural biological and physiological behaviors. Visitors can experience a unique blend of nature and wildlife while exploring this remarkable zoo.
2. Boodha Bargad
Boodha Bargad, translating to "Old Banyan," holds a significant place in Kanpur's history. Although the tree itself has long since perished, a memorial dedicated to it remains in Nana Rao Park. This location played a pivotal role during the 1857 revolution, serving as the site where 144 Indian revolutionaries were executed. As a historical monument, Boodha Bargad stands as a testament to the city's rich past and its connection to India's struggle for independence.
3. Nana Rao Park
Nana Rao Park, nestled in the heart of Kanpur, is a serene green haven that offers respite from the city's hustle and bustle. This tranquil park is not only a place of relaxation but also holds historical significance. It was at this very site that the historic events of the 1857 Indian uprising unfolded. The park commemorates the brave Indian revolutionaries who played a role in the struggle for independence.
Visitors to Nana Rao Park can enjoy leisurely walks amidst lush greenery, admire the statues and memorials that pay homage to the heroes of the past, and find a sense of calm in the midst of the city.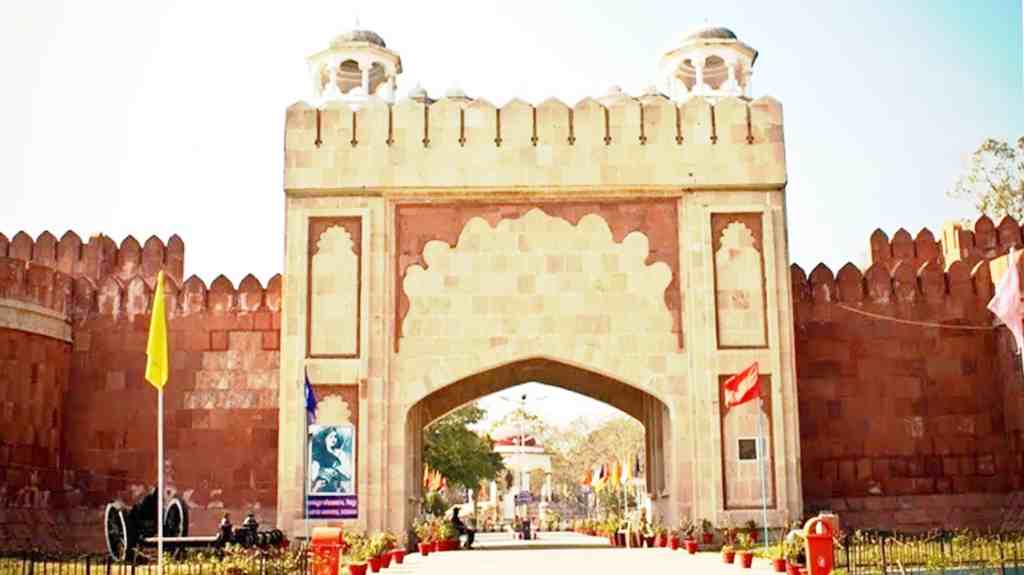 4. Moti Jheel
Moti Jheel, located in the heart of Kanpur, is a picturesque and tranquil lake that captivates both locals and visitors alike. Spread over an expansive area, this serene water body offers a peaceful escape from the urban hustle and bustle. Surrounded by lush greenery, it's an ideal spot for leisurely walks, picnics, and moments of reflection.
One of the lake's unique features is its scenic boat rides, allowing visitors to explore its pristine waters while taking in the surrounding natural beauty. Moti Jheel is not just a scenic spot; it also plays an essential role in the city's ecosystem and serves as a source of water supply.
5. Shri Radhakrishna Temple
The Shri Radhakrishna Temple, crafted by the J.K. Trust, is a spiritual gem comprising five shrines devoted to various Hindu deities. This temple is not only a sanctuary for the soul but also an architectural wonder, constructed with intricately carved white marble. The elegance of its neo-Hindu design is a sight to behold.
To immerse oneself fully in the temple's divine aura, the best times to visit are during significant Hindu festivals like Janmashtami and Diwali. These special occasions infuse the temple with vibrant energy, making it an ideal time for spiritual reflection and cultural appreciation.
6. Bithoor
Bithoor, a quaint town nestled in Kanpur, holds a special place in the hearts of pilgrims and history enthusiasts alike. It's a sacred haven graced by the holy Ganges, drawing numerous devotees seeking spiritual solace. Beyond its spiritual significance, Bithoor played a pivotal role in the 1857 Indian revolt, notably during the historic Siege of Cawnpore.
Exploring Bithoor unveils a treasure trove of attractions, including the Valmiki Ashram, Brahmavart Ghat, Patthar Ghat, Dhruva Teela, Siddhidham Ashram, and more. These sites beckon travelers to delve into the town's rich heritage and spiritual essence.
7. Kanpur Gardens
Kanpur, nurtured by its robust economy and the stewardship of rulers through the ages, has blossomed into a city of many charms. Among its highlights are the meticulously maintained gardens and parks that offer serene havens for mental rejuvenation. Notable green spaces like Phool Bagh, Nana Rao Park, Kanpur Zoological Gardens, Japani Garden, and Mahatma Gandhi Park grace the cityscape, providing delightful escapes for residents and visitors alike. These well-tended oases are perfect for peaceful contemplation and leisurely strolls, adding a touch of natural beauty to Kanpur's vibrant tapestry.
8. Jain Glass Temple
Located in Maheshwari Mohal, the Jain Glass Temple stands as a prominent sanctuary devoted to Jainism. What sets this temple apart is its breathtaking adornment of intricate glass-cut designs, creating an enchanting and elaborately crafted structure.
The temple's walls, both inside and out, serve as vibrant canvases that vividly depict the tenets of Jain philosophy. Within its sacred confines, one can find revered statues of Lord Mahavira and the 23 teerthankaras, embodying the spiritual essence that draws devotees and admirers to this splendid testament of faith and artistry.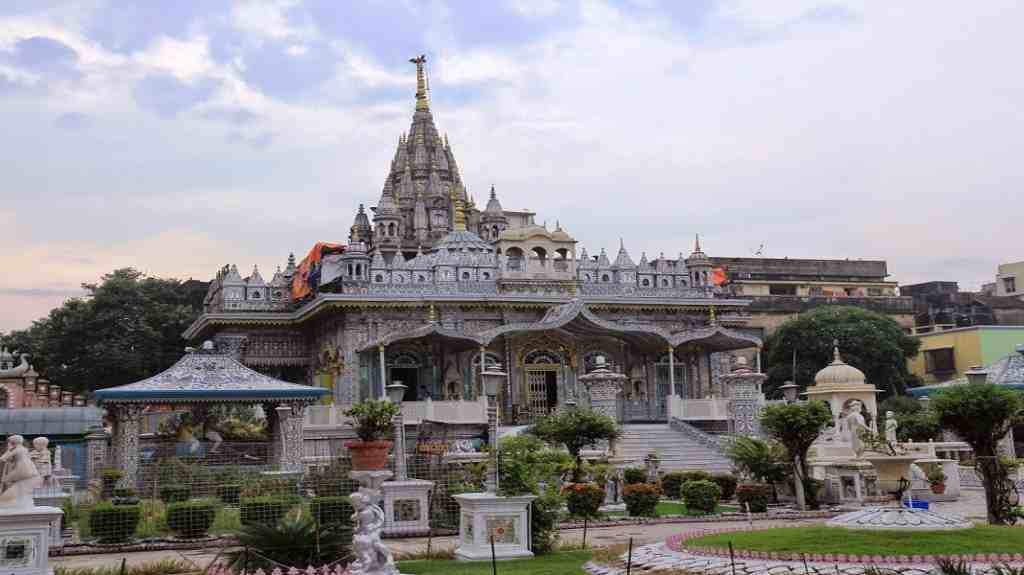 9. Jajmau
Jajmau, an ancient realm tracing its origins to 1300-1200 BC, stands as a testament to India's enduring history. Nestled near the banks of the Ganges River, this region witnessed the birth of one of the oldest Indian civilizations. Today, it's renowned as one of northern India's largest tannery hubs.
Kanpur, often dubbed the "Manchester of the East," boasts an array of attractions, including the Allen Forest Zoo, Jajmau Tila, Makhdoom Baba Mazaar, Habiba Masjid, Siddhartha Ghat, 1000 Tanneries in the Industrial Estate, Jajmau Mosques, and Jinnati Masjid. Exploring these cultural gems, alongside the tanneries that have made Kanpur famous for genuine leather products, offers a comprehensive glimpse into the city's rich heritage and vibrant tourism scene. Don't miss the chance to immerse yourself in this cultural tapestry.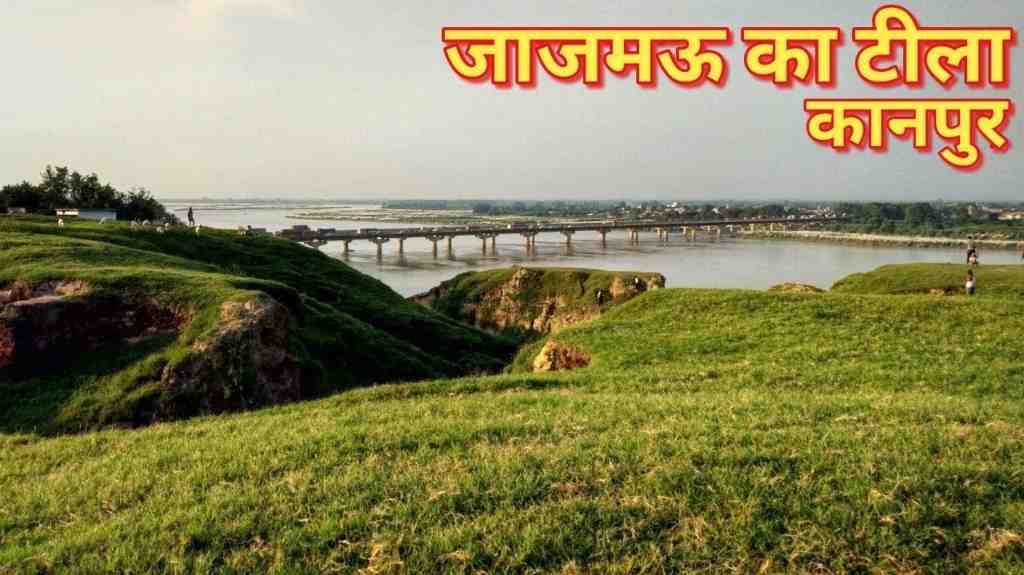 Best Time to Visit in Kanpur
The best time to visit Kanpur is during the winter months, which span from October to March. During this time, the weather is pleasant and comfortable, with temperatures ranging from around 8°C (46°F) in the coldest months to 25°C (77°F) in the warmest months.
Read Also:- 6 Best Tourist Places in Lakhimpur Kheri
How to Reach Kanpur
By Air
Kanpur Airport primarily serves domestic flights. Travelers can book flights to Kanpur from major Indian cities like Delhi, Mumbai, Kolkata, Bangalore, and others.

If you can't find a suitable flight directly to Kanpur, you can consider flying to nearby airports like Lucknow's Chaudhary Charan Singh International Airport (LKO), which is about 80 kilometers from Kanpur.
By Train
Kanpur is served by the Kanpur Central Railway Station, also known as Kanpur Junction. It is one of the busiest and most prominent railway stations in the region.

The station is well-connected to major cities like Delhi, Mumbai, Kolkata, Chennai, Lucknow, and many others through a network of regular and superfast trains.
By Road
Kanpur is accessible via a network of well-maintained national highways, including National Highway 2 (NH2) and National Highway 25 (NH25), which pass through the city.

Travelers coming from cities like Delhi, Agra, Lucknow, and Varanasi can easily reach Kanpur by road through these major highways.
FAQ More About Best Places to visit in Kanpur
Q1. What are the top tourist attractions in Kanpur?
Ans. The top tourist attractions in Kanpur include the Allen Forest Zoo, Phool Bagh, Kanpur Memorial Church, Bithoor, and the Green Park Stadium.
Q2. Can you tell me about the historical significance of Kanpur Memorial Church?
Ans. Kanpur Memorial Church, also known as the All Soul's Cathedral, is a historic church built in memory of the British and Indian soldiers who lost their lives in the 1857 Indian Mutiny. It's a beautiful example of Gothic architecture and an important historical site.
Q3. Where can I find information about visiting Bithoor in Kanpur?
Ans. You can find information about visiting Bithoor in Kanpur from local tourist information centers, travel websites, or by asking for recommendations from locals. Bithoor is known for its historical and religious significance.
Q4. What are the must-visit places for nature lovers in Kanpur?
Ans. Nature lovers should visit the Allen Forest Zoo, Phool Bagh, and the banks of the Ganges River in Kanpur. These places offer beautiful natural settings and opportunities to connect with nature.
Q5. How can I get to Green Park Stadium for a cricket match in Kanpur?
Ans. You can reach Green Park Stadium in Kanpur by taxi, auto-rickshaw, or public transportation. It's a popular cricket venue, and local transportation options are readily available for match days.
Our Website Niabi.in Provided all details about best places to visit in Kanpur with family, Friends and Couple. If you any query then comment us.