Hello Friends, If you are looking for Best Places to Visit in Lucknow for Couples, then you have come right page. In this article we are describe complete information about Top 15 Tourist Attractions in Lucknow – Husainabad Clock Tower, Bara Imambara, Chota Imambara, Jama Masjid, State Museum, and more places details given in this article.
Lucknow, the capital and largest city of Uttar Pradesh, ranks as the second-largest urban agglomeration in the state. Serving as the administrative hub of its eponymous district and division, Lucknow is home to approximately 2.8 million residents, according to the 2011 census. This makes it the eleventh most populous city and the twelfth-most populous urban agglomeration in India.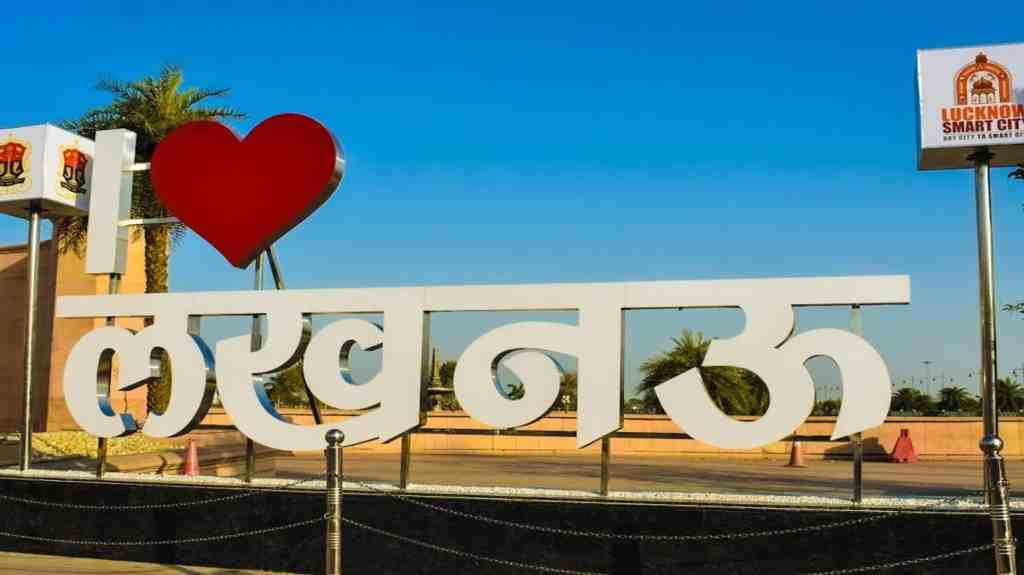 15 Best Places to Visit in Lucknow
Husainabad Clock Tower

Ambedkar Park

Bara Imambara

Chota Imambara

Indira Gandhi Planetarium

Nawab Wahid Ali Shah Zoological Garden

Gomti Riverfront Park

Chandrika Devi Temple

Jama Masjid

Satkhanda

Constantia House

Fun Republic Mall

State Museum

Dilkusha Kothi

Chattar Manzil
1. Husainabad Clock Tower
Timings:- 24×7; every day
Ticket Price:- Free
The famous Hussainabad Clock Tower is a beloved tourist attraction in Lucknow, Uttar Pradesh, known for its rich heritage and intricate beauty. Situated in the Hussainabad neighborhood, this historic clock tower was constructed by the Hussainabad Trust during the tenure of Sir George Cooper, the first lieutenant governor of the United Provinces of Oudh. This bell tower stands as a remarkable example of British architecture and is the tallest clock tower in India, often referred to as Ghantaghar. It remains one of Lucknow's most popular tourist destinations.
2. Ambedkar Park 
Timings:- 11:00 am to 9:00 pm; every day
Ticket Price:- ₹ 15 per person
Lucknow is renowned for its enchanting parks and gardens, creating a delightful ambiance throughout the city. These parks have become integral to the city's culture, offering serene settings for early morning strolls and evening gatherings. The Nawabs of Awadh, who once ruled Lucknow during the 18th and 19th centuries, were passionate about gardens and parks.
They left a lasting legacy by establishing numerous exquisite green spaces in and around the city, which are now cherished tourist attractions. These parks provide a peaceful escape from the city's hustle and bustle, offering a tranquil haven for both locals and visitors. One of the most renowned parks is the Dr. Ambedkar Memorial Park, dedicated to honoring the legacy of Dr. B.R. Ambedkar, a prominent Indian statesman and champion of social reform.
3. Bara Imambara
Timings:- Sunrise to Sunset; every day
Ticket Price:- ₹ 25 for Indians; ₹ 500 for foreign nationals
The Bara Imambara stands as a cherished symbol of Lucknow's rich history and is a top attraction for visitors from near and far. This splendid architectural marvel, known as the Bara Imambara of Lucknow, is a stunning example of Mughal architecture, a true masterpiece of engineering. What truly steals the spotlight here are the intricate and bewildering labyrinth of narrow passages on the upper floor, famously referred to as the Bhool Bhulaiya. In terms of size, it is second only to the Nizamat Imambara, making it a must-visit in Lucknow.
4. Chota Imambara
Timings:- 6:00 am to 5:00 pm; every day 
Ticket Price:- ₹ 25 for Indians; ₹ 300 for foreigners
The Chhota Imambara, also known as the Hussainabad Imambara, stands as a magnificent testament to Lucknow's Nawabi splendor and ranks among the city's top tourist draws. This splendid monument serves as the final resting place for Nawab Muhammad Ali Shah and his mother, and it plays a significant role in the Mourning of Muharram and other Shia Muslim rituals.
Within its premises, you'll find two key halls: Shenasheen and Azakhana. With its well-preserved Mughal architecture, Chhota Imambara is a visual delight. Besides the royal graves, the complex houses the tombs of other royal family members. Guided tours offer insight into its captivating history, making it a must-visit attraction in Lucknow, along with the nearby Bara Imambara.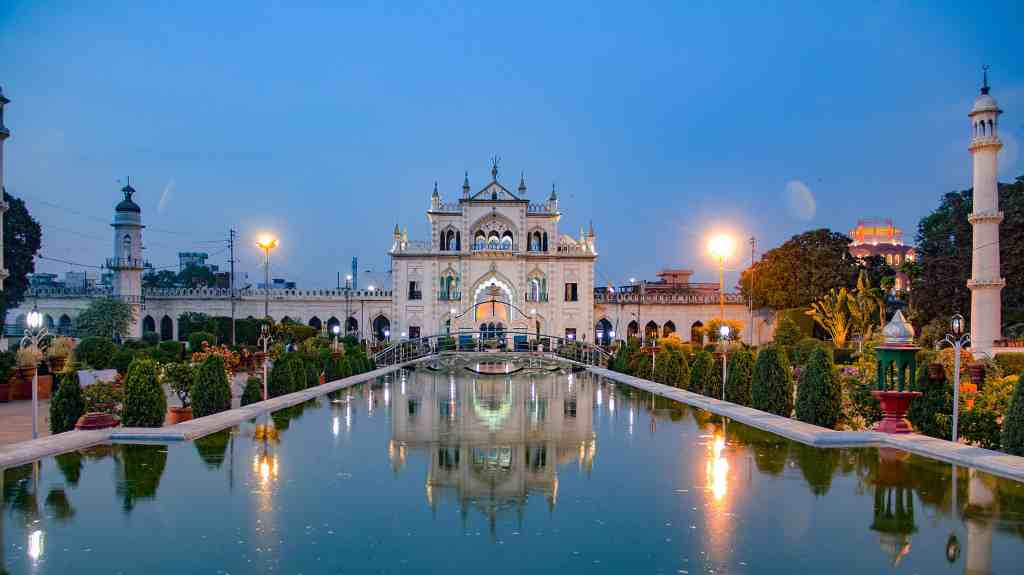 5. Indira Gandhi Planetarium
Timings:- 10:00 am to 5:00 pm; closed on Mondays
Ticket Price:- ₹ 25 per person
The Indira Gandhi Planetarium is a distinctive gem in Lucknow, nestled within Suraj Kund Park on the banks of the River Gomti. Its foundations were laid by the esteemed late Chief Minister of U.P, Veer Bahadur Singh, on February 28, 1988. The planetarium opened its doors to the public on May 9, 2003, following its inauguration by the former UP Chief Minister, Mayawati, on May 8, 2003. This air-conditioned marvel is conveniently located within one kilometer of various renowned landmarks and attractions, including Rumi Darwaza, Shaheed Smarak, Residency, and Bara Imambara.
6. Nawab Wahid Ali Shah Zoological Garden
Timings:-
8:30 am to 5:30 pm (February to April and August to October)
8:00 am to 6:00 pm (May to July and November to January)
Closed on Mondays and public holidays
Ticket Price:- ₹ 60 for adults; ₹ 30 for children
This zoological park, initially known as Banarasi Bagh, holds a rich history. Established on November 29, 1921, it was conceived to honor the visit of the Prince of Wales to Lucknow, thanks to the vision of then Governor Sir Harcourt Butler. In the 18th century, Nawab Nasiruddin Haider transformed this area from a mango orchard to Banarasi Bagh. Even today, locals affectionately refer to it as Banarasi Bagh. An elegant Baradari, built during the Nawab era, still stands in the heart of the zoological garden, preserving its grandeur.
In 2001, the park underwent a name change, transitioning from "Prince of Wales Zoological Gardens Trust" to "Lucknow Zoological Garden." Subsequently, in 2015, it was rebranded as the "Nawab Wajid Ali Shah Zoological Garden, Lucknow."
7. Gomti Riverfront Park
Timings:- 6:00 am to 10:00 pm; every day 
Ticket Price:- ₹ 10 per person
The Gomti Riverfront Park in Lucknow is a beautiful recreational area situated along the banks of the Gomti River. This park offers a peaceful and scenic escape from the hustle and bustle of the city. Visitors can enjoy leisurely walks, picnics, and outdoor activities while taking in the picturesque views of the river. The park also hosts various cultural events and festivals, making it a vibrant spot for both locals and tourists. It's an ideal place to relax, unwind, and connect with nature in the heart of Lucknow.
8. Chandrika Devi Temple
Timings:- 5:00 am to 1:00 pm and 2:00 pm to 11:00 pm; every day
Ticket Price:- Free
The Chandrika Devi Temple, located near the serene banks of the Gomti River in Lucknow, is a revered ancient place of worship. For over three centuries, pilgrims have gathered here to offer prayers to Goddess Durga. What makes this temple truly remarkable is the three-headed rock idol of the goddess. Beyond its age and beauty, the temple holds significance as it is mentioned in Hindu scriptures such as the Skanda and Karma Puranas. Each year, devotees from far and wide visit, creating a vibrant atmosphere, especially during special occasions like Amavasya and Navratri.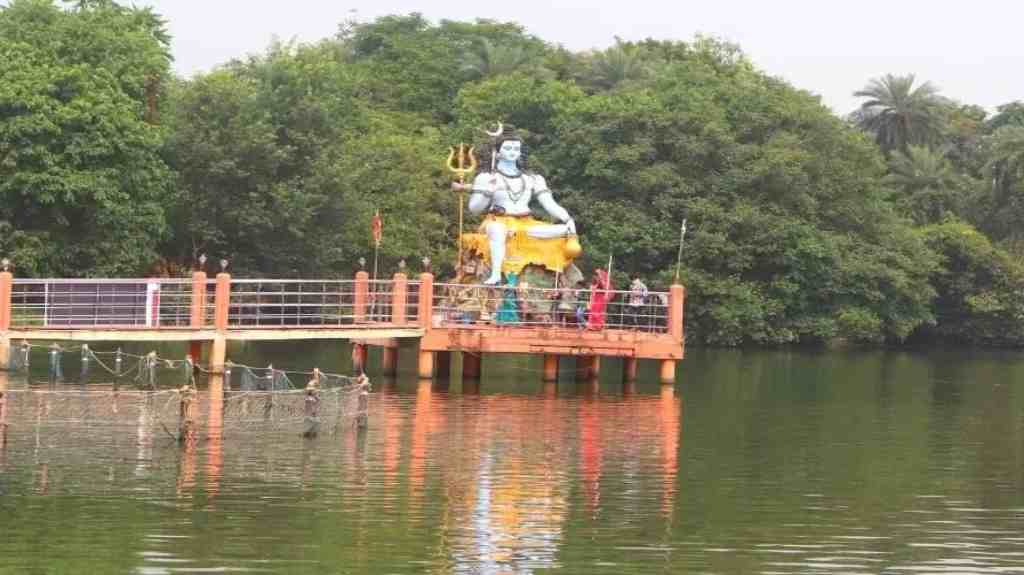 9. Jama Masjid
Timings:- 5:00 am to 9:00 pm; every day
Ticket Price:- Free
Lucknow is renowned for its culinary delights, but it's a city that invites tourists to discover much more – from its rich heritage to its vibrant culture. Among its many attractions, the famous Jama Masjid stands out. With its intricate Mughal-inspired architecture and stunning designs, this mosque is a mesmerizing experience from the moment you step inside. Located in the heart of Lucknow, the Jama Masjid is a masterpiece of craftsmanship, a testament to its historical significance, and an oasis of tranquility that beckons you to explore its captivating charm.
10. Satkhanda
Timings:- 24×7
Ticket Price:- Free
Satkhanda, an iconic watchtower in Lucknow, is a historic structure dating back to the 1800s. Initially intended to have seven stories, it was commissioned by King Mohammed Ali Shah. However, due to his untimely passing, only four stories were completed. The tower, constructed with red bricks, exhibits architectural influences reminiscent of the Leaning Tower of Pisa. This unique blend of design elements makes Satkhanda a fascinating monument to explore in Lucknow.
11. Constantia House
Timings:- 8:00 am to 6:00 pm; every day
Ticket Price:- Free
Constantia House, a testament to British colonial architecture, is a must-visit site in Lucknow. This historic structure is located within the renowned La Martiniere College, one of the city's top educational institutions. Originally constructed in 1785 by French General Major Claude Martin, it now houses his tomb. Remarkably, Constantia House boasts the distinction of being the largest European funerary monument in India. Its architectural style is a captivating blend of various influences, making it a unique attraction for visitors interested in colonial history.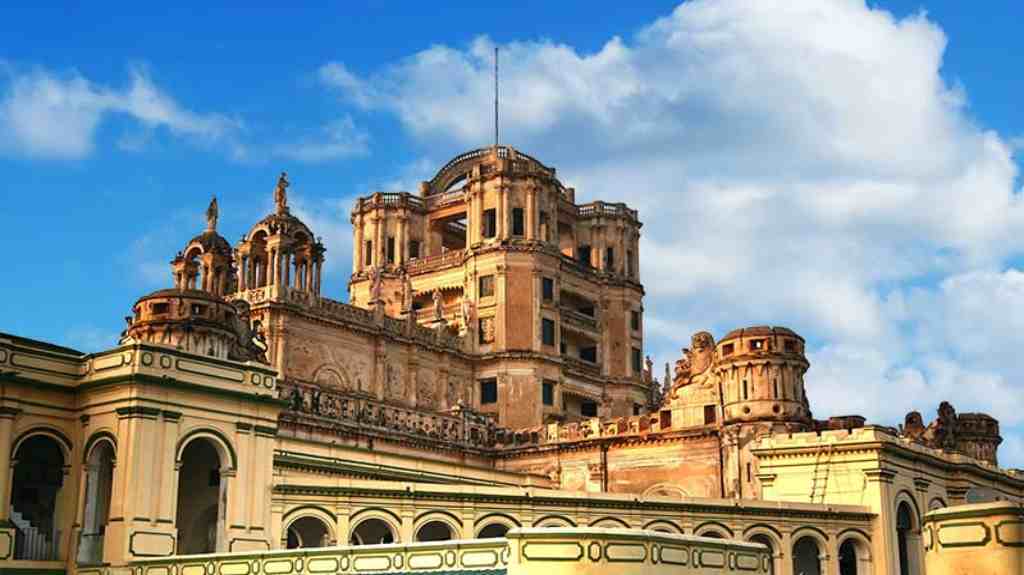 12. Fun Republic Mall
Timings:- 11:00 am to 10:00 pm; every day
Ticket Price:- Free
For a delightful dose of shopping, entertainment, and culinary delights, Fun Republic Mall in Lucknow is your ultimate destination. Situated in the bustling Gomti Nagar area, this mall ranks among the city's finest shopping centers. Here, you'll discover a wide array of retail stores, a generously sized food court offering diverse culinary options, and an exciting gaming zone to keep you entertained. Additionally, cinephiles can catch the latest movie releases at Fun Cinemas, an upscale multiplex conveniently nestled within the mall premises.
13. State Museum
Timings:- 10:30 am to 4:30 pm; closed on Mondays and public holidays
Ticket Price:- ₹ 5 for Indian adults; ₹ 2 for children; ₹ 50 for foreign tourists
While exploring Lucknow, don't miss the State Museum situated within the confines of the Lucknow Zoo. This museum is a fascinating addition to your Lucknow itinerary, offering a glimpse into Awadhi arts, culture, and the rich heritage of the region. Inside, you'll find an impressive collection of excavated artifacts from Lucknow and its surrounding areas. Among its treasures, the museum proudly houses an Egyptian mummy and a remarkable wooden sarcophagus, adding a touch of intrigue to your visit.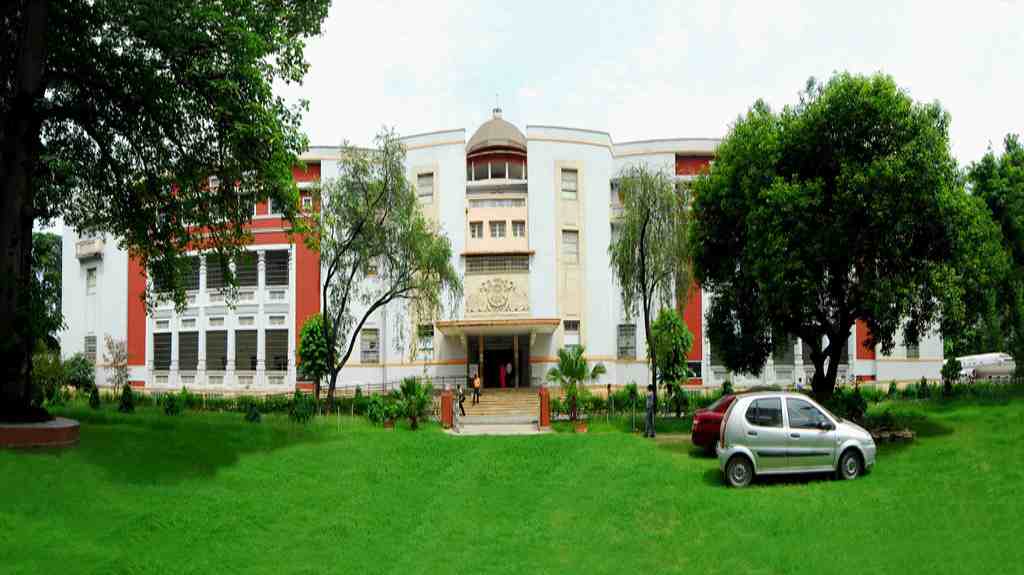 14. Dilkusha Kothi
Timings:- 8:00 am to 6:00 pm; every day
Ticket Price:- Free
Lucknow's royal charm and opulence are undeniable, evident in its magnificent landmarks and rich culinary offerings. Nestled in the cantonment area, to the northeast of Raj Bhavan, stands the remarkable Dilkusha Palace. This palace, constructed in the 18th century in the English baroque style, now lies in ruins, but its remnants still exude the beauty of its bygone era. Though time has weathered its grandeur, the palace retains a regal presence, carrying within its walls a wealth of historical and cultural significance. This lesser-known historical gem in Lucknow holds a special place among the city's top tourist attractions.
15. Chattar Manzil
Timings:- 8:00 am to 06:00 pm; closed on Saturdays and Sundays
Ticket Price:- Free
Lucknow, a city steeped in cultural heritage, welcomes travelers with open arms. It's a treasure trove of Mughal-era monuments and picturesque gardens, making it an ideal destination for a quick getaway in India. Formerly known as Awadh, Lucknow is famous for its delectable Awadhi cuisine and mouthwatering kebabs. This multicultural city, often referred to as 'The City of Nawabs,' offers a blend of tradition and modernity.
Amidst the many historical gems, Chattar Manzil stands out with its awe-inspiring architecture and profound cultural significance. This iconic structure remains a vital part of Lucknow's dynamic heritage, ensuring that the city's rich legacy endures for generations to come.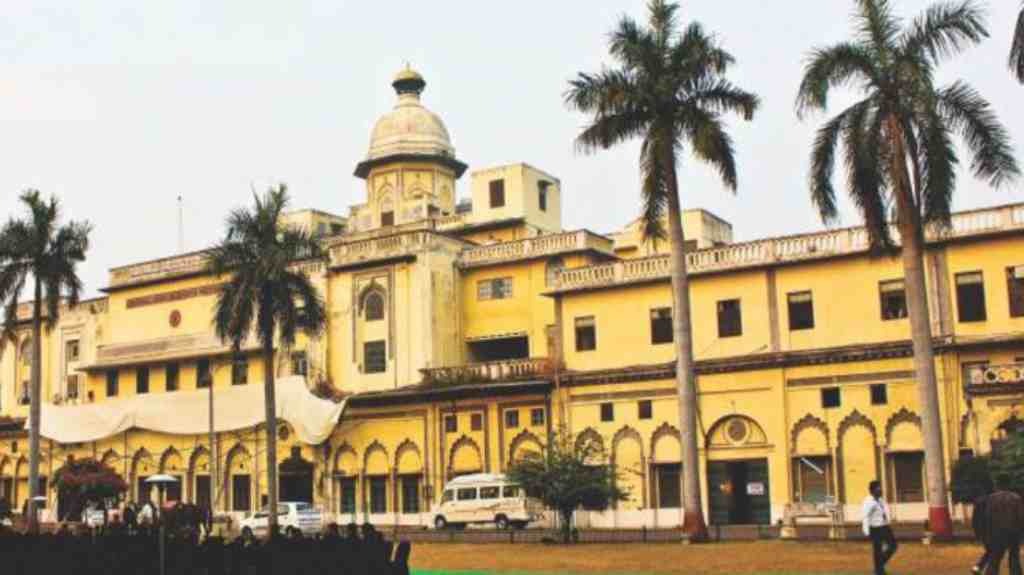 Best Time to Visit Lucknow
The Best Time to Visit Lucknow is during the winter months, spanning from October to March. During this time, the weather in Lucknow is pleasant and comfortable, with temperatures ranging from around 8°C (46°F) to 25°C (977°F).
How to reach Lucknow
By Air
The Chaudhary Charan Singh International Airport in Lucknow operates both domestic and international flights. It's the most convenient way to reach the city if you're coming from distant places.
By Train
Lucknow has two major railway stations, Lucknow Junction (LJN) and Lucknow Charbagh Railway Station (LKO). They are well-connected to major cities across India, making train travel a popular choice.
By Road
Lucknow is linked to neighboring cities and states through a network of both government-operated and privately run bus services. Alambagh Bus Stand is the main bus terminal in the city.
Read Also:- Top 8 Tourist Places in Ghazipur