Hello dear friends! If you are looking for Best places to visit in Rajkot, you are at the right place. In this article, we have brought you complete details of the Top 8 Rajkot Tourist Places. From Ghela Somnath Temple and Hingolgadh Nature Education Sanctuary to Pradyuman Park and Iswariya Park and Pradyuman Park, we've got all the details you need. Also, we will share information about Jubilee Garden, Rajkot and more exciting best places to visit in Rajkot. So, let's get to know about these amazing destinations!
Rajkot, located in the heart of Gujarat's Saurashtra region, ranks as the state's fourth-largest city, trailing only Ahmedabad, Vadodara, and Surat. As of 2021, it boasts a population exceeding 2 million, making it the 35th-largest metropolitan area in India. Remarkably, Rajkot holds the sixth position for cleanliness among Indian cities and stands as the seventh-fastest-growing city globally, as of March 2021.
This city serves as the administrative hub for the Rajkot District, residing 245 kilometers from the state capital, Gandhinagar, and gracing the banks of the Aji and Nyari rivers. From April 15, 1948, to October 31, 1956, Rajkot held the honor of being Saurashtra State's capital before merging with Bombay State on November 1, 1956. Subsequently, Rajkot rejoined Gujarat State on May 1, 1960.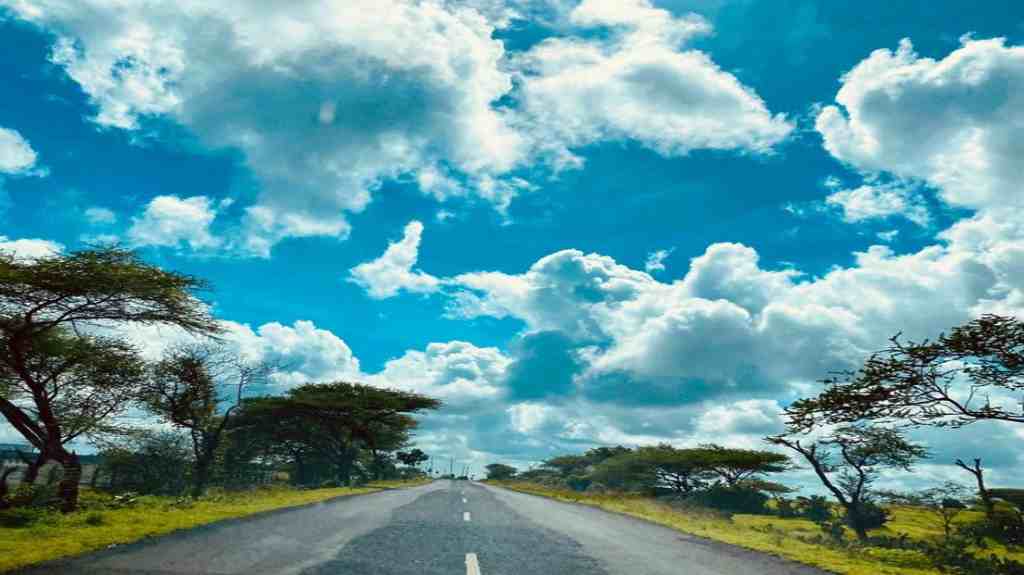 8 Best Places to Visit in Rajkot
Ghela Somnath Temple

Iswariya Park

Hingolgadh Nature Education Sanctuary

Rotary Dolls Museum

Shri Ramkrishna Ashram

Pradyuman Park

Kaba Gandhi no Delo

Jubilee Garden, Rajkot
1. Ghela Somnath Temple
Address:- Near Jasdan, Rajkot
Contact Number:- +91 99799 24986
Ghela Somnath Mahadev Temple is a historical temple located in Jasdan Taluka, making it a wonderful place to visit. It offers a serene and peaceful atmosphere.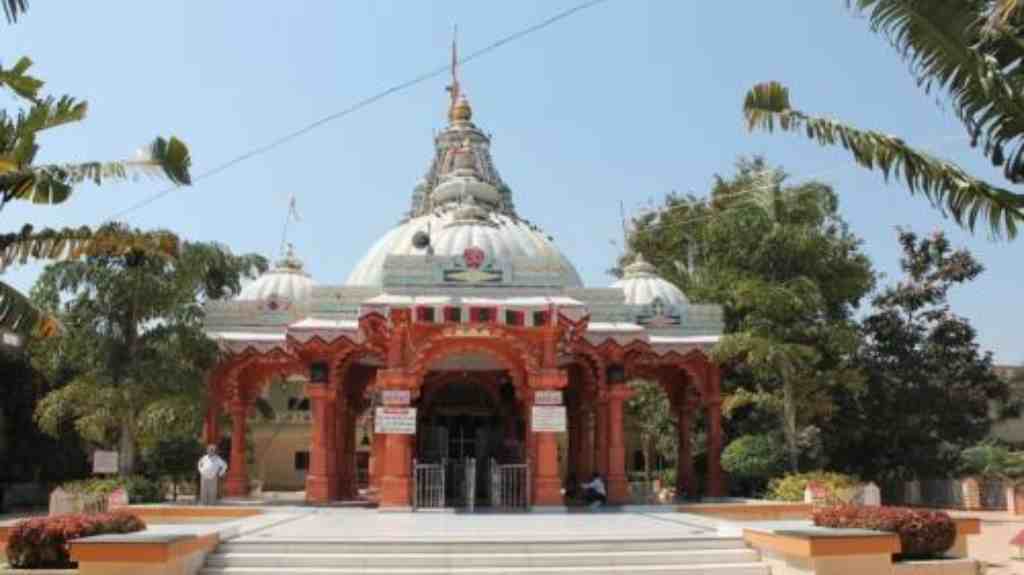 2. Iswariya Park
Address:- Near Madhapar, Jamnagar Road, Rajkot.
Iswariya Park in Rajkot is a delightful recreational park that provides a great place for families and individuals to unwind and enjoy nature. The park is known for its lush greenery, beautiful flowers, and serene lakeside views. It's a popular spot for picnics, leisurely walks, and spending quality time with loved ones.
3. Hingolgadh Nature Education Sanctuary
Address:- Near Jasdan, Rajkot.
The Hingolgadh Sanctuary is a striking oasis of greenery amidst the otherwise arid landscapes of Saurashtra. Here, you'll find a blend of dry deciduous scrub forests and rolling green hills, showcasing the splendid beauty of nature. When the rains come, the grasslands become a vibrant green, teeming with diverse forms of life. This sanctuary, covering 654 square kilometers, earned its designation as a protected area in 1980.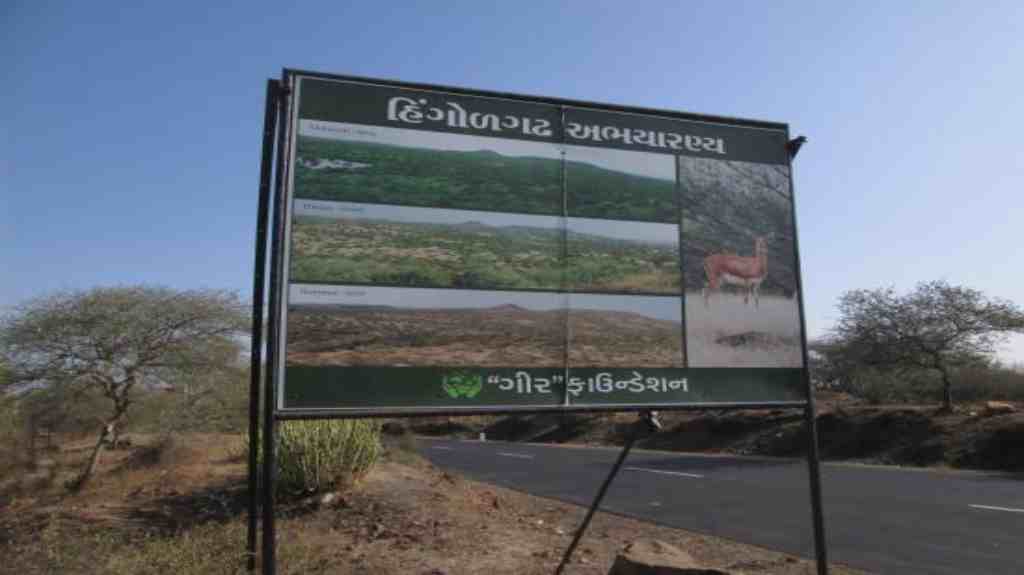 4. Rotary Dolls Museum
Adress:- 2nd floor, Nagrik Bank Building, Yagnik Road, Opp Heera Panna Complex,, Jagnath Plot, Rajkot
Contact Number:- 0281-2464352
The Doll Museum in Rajkot offers a captivating glimpse into global cultures and traditions, all through the charming medium of dolls. These dolls, graciously donated by Rotary Clubs worldwide to the Rotary Club of Rajkot Midtown, showcase a rich tapestry of traditional attire from different corners of the world. This unique museum spans two levels, housing an extensive collection of these culturally adorned dolls.
5. Shri Ramkrishna Ashram
Adress:- Dr. Yagnik Road, Rajkot 360001
If you're seeking peace of mind and relaxation, look no further. This wonderful haven is nestled in the heart of Rajkot City, making it a must-visit destination for those in search of serenity. It's not just an ashram and temple; it's a place where you can truly unwind. Plus, within the same campus, you'll find a library and hospital for your convenience.
6. Pradyuman Park
Adress:- Near Marketing Yard, Lalpari Lake, Rajkot
Discover a spacious and stunning zoo located on the city's outskirts – a perfect spot for quality time with family and friends. Here, you'll encounter a variety of animals in expansive enclosures. Don't miss the captivating snake enclosure, a highlight of the visit. This destination is equally enjoyable for kids. For added convenience, they offer golf car services to explore the park, an excellent amenity.
7. Kaba Gandhi no Delo
Adress:- Kadiya Navline, Dharmendra Road, Lohana Para, Rajkot
Contact Number:- +91 281 222 6544
Karamchand Gandhi, the father of Mahatma Gandhi, served as the Diwan of Rajkot State and lived in what we now call Kaba Gandhi no Delo. This historic residence is situated near the bustling Gheekantha Road. Inside, you can embark on a visual journey through the Mahatma's life, guided by bilingual captions in Hindi and Gujarati. Additionally, an NGO conducts sewing and embroidery classes for young girls right on the premises.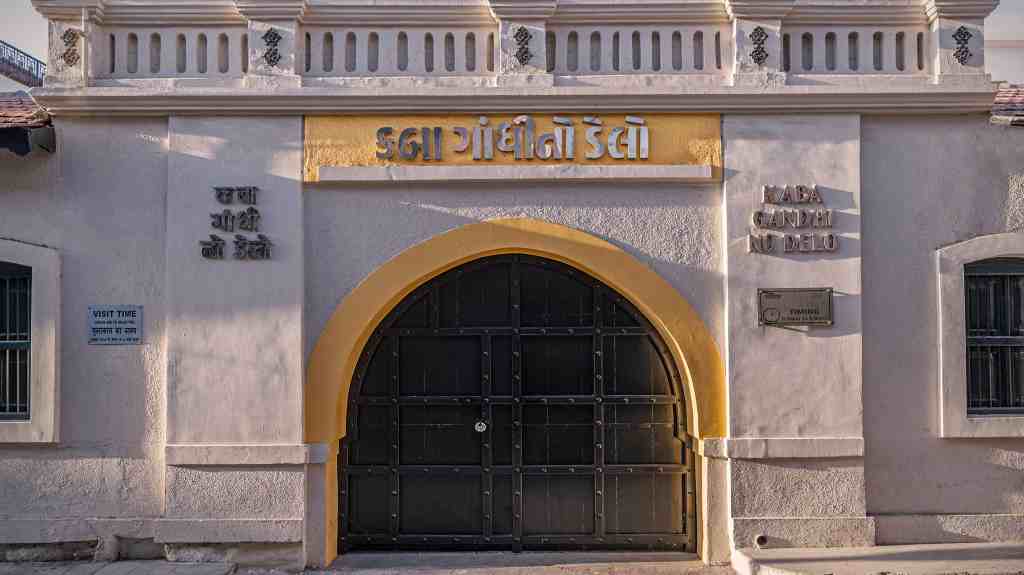 8. Jubilee Garden, Rajkot
The museum is housed within the historic Queen Victoria Memorial Institute buildings, nestled in Jubilee Garden, Rajkot. Inside the Watson Museum, you'll find replicas of artifacts from Mohenjodaro, as well as displays featuring natural history, 13th-century carvings, temple statues, and the architectural design of local tribal homes. Moreover, the museum boasts an impressive assortment of traditional items, archaeological treasures, and a diverse coin collection.
Best Time to Visit in Rajkot
The best time to visit Rajkot is during the winter months, from October to March. During this period, the weather is pleasant and comfortable, making it ideal for exploring the city's attractions and enjoying outdoor activities.
How to Reach Rajkot
By Road
Rajkot is easily accessible through a robust road network, including National Highway 8B and well-maintained state highways, which link it to neighboring municipal cities. The State Transport Corporation operates buses that connect Rajkot to major cities and towns across Gujarat, ensuring convenient travel options within the state.
By Train
Rajkot and its nearby municipalities are well-connected to the rest of the country through the expansive Western Railway network, facilitating efficient rail travel.
By Air
Jet Airways and Air India offer daily flights to Delhi from Rajkot. The closest international airport to Rajkot is Sardar Vallabhbhai Patel International Airport in Ahmedabad.
Best Restaurants in Rajkot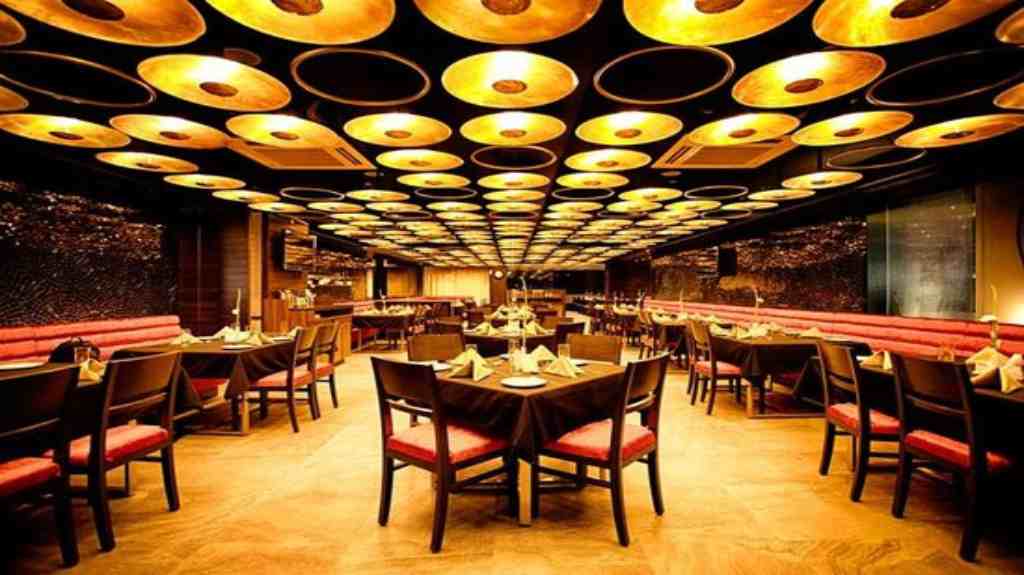 Address: Nana Mava Rd, opp. Marwadi Corporate House, Neharu Nagar Society, Nehru Nagar Co operative Society, Chandreshnagar, Rajkot, Gujarat
Address: Manhar Plot, Bhakti Nagar, Rajkot, Gujarat
Address: 4 Plus Complex, Sardar Nagar Main Rd, Astron Chowk, Near, Sardarnagar, Rajkot, Gujarat
Address: Anand Complex, 1st Floor Yogya, Kasturba Rd, Rajkot, Gujarat
Address: Ground floor, Opp. Sargam foods, Kasturba Rd, Opp Temptation, Kashivishwanath Plot, Sadar, Rajkot, Gujarat
FAQ
Q. What Rajkot is famous for?
Ans. Rajkot has transformed into a vital hub for commerce and industry. The city's primary industries include the production of cotton and woolen textiles, along with the manufacturing of ceramics, diesel engines, and water pump sets. Rajkot also boasts a reputation for its traditional handicrafts, such as exquisite silverwork, intricate embroidery, and the art of patola weaving.
Q. Which is bigger Ahmedabad or Rajkot?
Ans. Each of these cities possesses its distinct features, strengths, and drawbacks. Ahmedabad, as the largest city in Gujarat, is renowned for its deep-rooted history, cultural heritage, and commercial prominence. This vibrant city boasts numerous historical treasures, including the Sabarmati Ashram, Jama Masjid, and the impressive Akshardham temple.
Q. What is the famous food of Rajkot?
Ans. Rajkot is renowned for its special curry, a local favorite. Additionally, they offer light and comforting Khichdi and delightful mango-based dishes during the summer season. For dessert lovers, don't miss out on Basundi, Shrikhand, and Malpua when you visit not only Rajkot but all of Gujarat.
Read Also:- 12 Best Places to Visit in Kasauli