Hello dear friends! If you are looking for Best places to visit in Thane, you are at the right place. In this article, we have brought you complete details of the Top 26 Thane Tourist Places. From Ghodbunder Fort and Elvis Butterfly Garden to Thane Creek Flamingo Sanctuary and Asherigad Fort and Suraj Water Park, we've got all the details you need. Also, we will share information about Vardhaman Fantasy Amusement Park and more exciting best places to visit in Thane. So, let's get to know about these amazing destinations!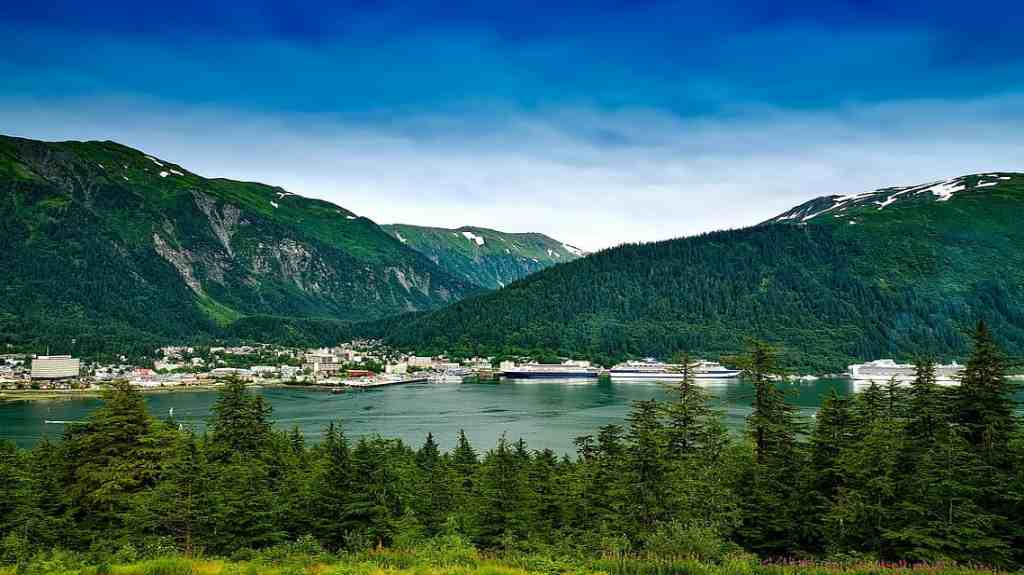 Thane District
Thane stands out as one of Maharashtra's most industrially advanced regions. Positioned in the northern part of the Konkan division, Thane district boasts the third-largest population in the state, as per the 2011 census. Covering an area of 4,214 square kilometers, it represents 1.37 percent of the entire state's landmass.
This district finds itself surrounded by four key features: the Sahyadri mountain ranges to the east, the Arabian Sea to the west, the dense forests of Gujarat to the north, and the bustling city of Mumbai to the south, renowned as the financial capital of India.
Thane's industrial growth has been significant, particularly in areas like Thane, Kalyan, Ulhasnagar, Ambernath, and Bhiwandi within the district. These regions have embraced the modern culture of Mumbai city, which lies in close proximity. Thane district enjoys a shoreline spanning 27 kilometers out of Maharashtra State's total 720-kilometer coastal stretch.
It also offers 7,642 hectares of suitable land for groundwater fishing, alongside marine fishing activities. With the presence of a major market like Mumbai and increasing demand for fish production from Gulf countries, the prospects for the fishery industry in this region are promising.
Best Places to Visit in Thane
Ghodbunder Fort

Titwala Ganesh Mandir

Yeoor Hills

Upvan Lake

Kelwa Beach

Elvis Butterfly Garden

Naneghat Hills

Tansa Dam

Ovalekar Wadi Butterfly Garden

Thane Creek Flamingo Sanctuary

Kalibari Temple

Suraj Water Park

Kopineshwar Mandir

St. John the Baptist Church

Vasai Fort

Kachrali Lake

Tansa Wildlife Sanctuary

Tungareshwar Waterfall

Korum Mall

Hanuman Mandir

Asherigad Fort

Shirgaon Fort

Mahuli Fort

Talao Pali

Vardhaman Fantasy Amusement Park

Sargam Water Park
1. Ghodbunder Fort
The Ghodbunder Fort, dating back to the 16th century AD, ranks among the oldest and most renowned forts. Its name, derived from "Ghod" (meaning horses) and "bunder" (meaning fort), reflects its initial use by the Portuguese for trading horses with the Arabs. Despite its ruins, the Ghodbunder Fort remains a significant tourist magnet in Thane, Maharashtra, and receives maintenance and preservation efforts from the Archaeological Survey of India.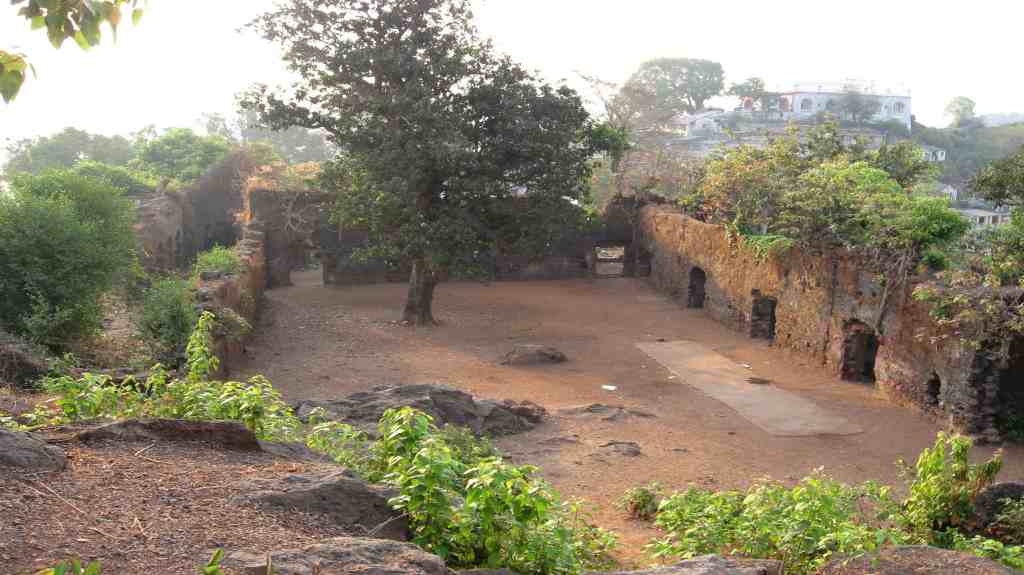 2. Titwala Ganesh Mandir
Titwala Mandir, also recognized as Siddhivinayak Mahaganapati Temple, stands as one of the most renowned Hindu temples and pilgrimage destinations in Titwala, Thane District of Mumbai. Devoted to both Lord Ganesha and Lord Shivshankar, this sacred site draws thousands of devotees annually. They come with the belief that offering prayers here will lead to the fulfillment of their wishes by Lord Ganesha.
3. Yeoor Hills
Renowned as a tranquil escape from the bustling city, Yeoor Hills can be found in Upvan within Mumbai's Thane district, Maharashtra. The onset of the monsoon season brings the first refreshing rainfall to this area, adding vibrancy and beauty to the surroundings.
4. Upvan Lake
Upvan Lake, an artificial and environmentally friendly lake located in Thane, Maharashtra, has a rich history dating back to 1880 when it was initially constructed by the Thane Municipal Corporation. Later, it underwent reconstruction by JK Singhania to supply water to the Raymond Factory.
Today, it stands as one of the most picturesque lakes in the country, renowned for hosting the annual Sanskruti Arts Festival. Nestled against the scenic backdrop of Yeeor Hills, it offers an idyllic setting for family picnics or romantic strolls, earning its affectionate nickname, "Thane's Lover's Paradise." While it once played a pivotal role in the city's water supply, it now serves solely as a recreational haven, offering a variety of activities for visitors to enjoy.
5. Kelwa Beach
Kelva Beach, stretching along a stunning 7 km of the Arabian Sea coastline, ranks among Maharashtra's top weekend getaways. Adorned with graceful Suru trees, the sandy shores offer a perfect setting for sunbathing, leisurely strolls, and romantic walks.
What truly captivates visitors is the beach's enchanting sunsets, attracting a multitude of tourists who gather to witness the breathtaking transformation of the blue sky into a canvas painted with shades of orange and purple. In addition to relaxation and rejuvenation, Kelva Beach offers various activities, including ATV rides, camel rides, and horseback riding, providing a mix of excitement and tranquility for all.
6. Elvis Butterfly Garden
The Elvis Butterfly Garden, a popular attraction in Thane, welcomes visitors to discover more than 132 butterfly species year-round in its open-air setting. What sets it apart is the owner's personal guidance, taking guests on a journey through the butterfly's life stages, from egg to caterpillar to pupa.
You can even enjoy breakfast and coffee amidst this natural wonder. It's a unique and educational experience, offering a glimpse of these exquisite creatures in their free and natural habitat, without any enclosures. A must-visit for nature enthusiasts, the Elvis Butterfly Garden also serves as a delightful picnic spot for families seeking fun and relaxation.
7. Naneghat Hills
Naneghat Hills in Thane is a stunning natural attraction known for its scenic beauty and historical significance. These hills are located in the Western Ghats of Maharashtra, offering breathtaking views of the surrounding landscapes. Naneghat has historical caves that date back to ancient times and were once used as trade routes by travelers.
Today, it's a popular trekking spot, allowing adventure enthusiasts to explore the area's rich history while enjoying the lush greenery and fresh air. Whether you're a history buff or a nature lover, Naneghat Hills is a must-visit destination in Thane for a memorable experience.
8. Tansa Dam
Tansa Dam, found in the Thane district of Maharashtra, stands as a substantial gravity dam primarily serving as a vital water source for drinking and various multipurpose uses. It's renowned for being one of Mumbai's seven key sources of drinking water, but it's also cherished by tourists for its scenic surroundings and peaceful ambiance. Visitors flock here to enjoy tranquil evenings and day picnics. Although initially constructed in 1925, the dam's height has been consistently raised over the years to meet increasing water demands.
9. Ovalekar Wadi Butterfly Garden
The Ovalekar Wadi Butterfly Garden, located in Ovale Village, Thane, Maharashtra, is a delightful sanctuary for butterfly enthusiasts. This park is a thriving habitat for more than 500 butterfly species, nourished by a rich variety of over 80 plants that provide sustenance through nectar and breeding support.
The prime time to visit is during the butterfly migrations, occurring from October to December and then from April to June. Within this oasis, you'll encounter captivating butterfly species such as the Gaudy Baron, Striped Tiger, Bluebottle, Commander, Swordtail, Common Crow, Wanderer, Monkey Puzzle, Crimson Rose, and Grass Demon.
10. Thane Creek Flamingo Sanctuary
Thane Creek Flamingo Sanctuary is a haven for bird enthusiasts. While it remains one of Maharashtra's lesser-known gems, its remote location and breathtaking natural beauty make it an exotic destination. This sanctuary boasts a lush mangrove forest and hosts a diverse array of bird species, with a special highlight being the annual migration of flamingos during the spring season.
11. Kalibari Temple
The Kalibari Temple, also known as Kalibari Mandir, in Thane West, Mumbai, is a revered place of worship dedicated to Goddess Kali, a prominent deity in Hinduism. This temple, designed in the architectural style reminiscent of ancient Orissa temples, was founded by a Bengali community.
Visitors have the wonderful opportunity to behold the exquisite black statue of Goddess Kali, meticulously crafted and prominently placed at the temple's center. This statue is typically adorned with vibrant lights and fragrant flower garlands. Many visitors speak of the profound sense of spirituality, peace, and serenity they experience when paying their respects at the Kalibari Temple.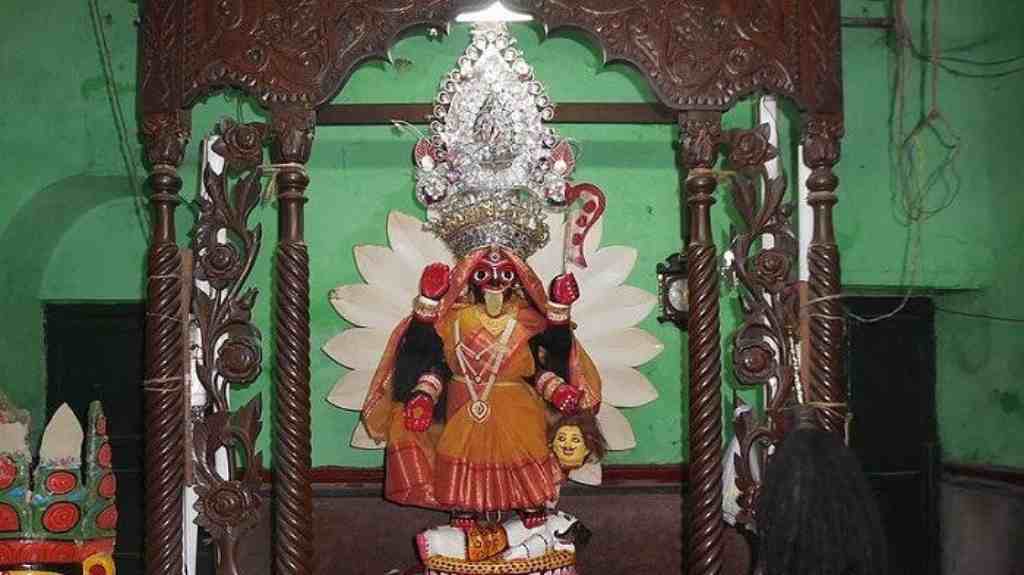 12. Suraj Water Park
Suraj Water Park in Thane, Maharashtra, is a sprawling 17-acre theme park offering an exhilarating blend of modern and traditional water-based fun. With its central hub featuring 16 unique and thrilling slides, each offering its own exciting challenge, this water park boasts an impressive 6 entries in the Limca Book of Records, making it a source of pride not only for Maharashtra but for the entire nation.
Some of these records include having the longest tunnel in Asia utilizing Fiber Technology, the grand 'Har-Har Ganga' human-made waterfall in Asia, and a fascinating collection of over 1600 antique locks in its museum. It's a must-visit destination that should find a place on everyone's bucket list. The park also provides locker facilities for a fee of INR 30, with a refundable deposit of INR 100. However, please note that INR 70 from the deposit won't be refunded in case of lost locker keys.
13. Kopineshwar Mandir
Kopineshwar Temple, nestled in Thane, holds a place of great reverence among the temples in Maharashtra. Dedicated to Lord Shiva, who is regarded as the guardian deity of Thane, this sacred site is located near the shores of Masunda Lake, where the sacred shivling was discovered.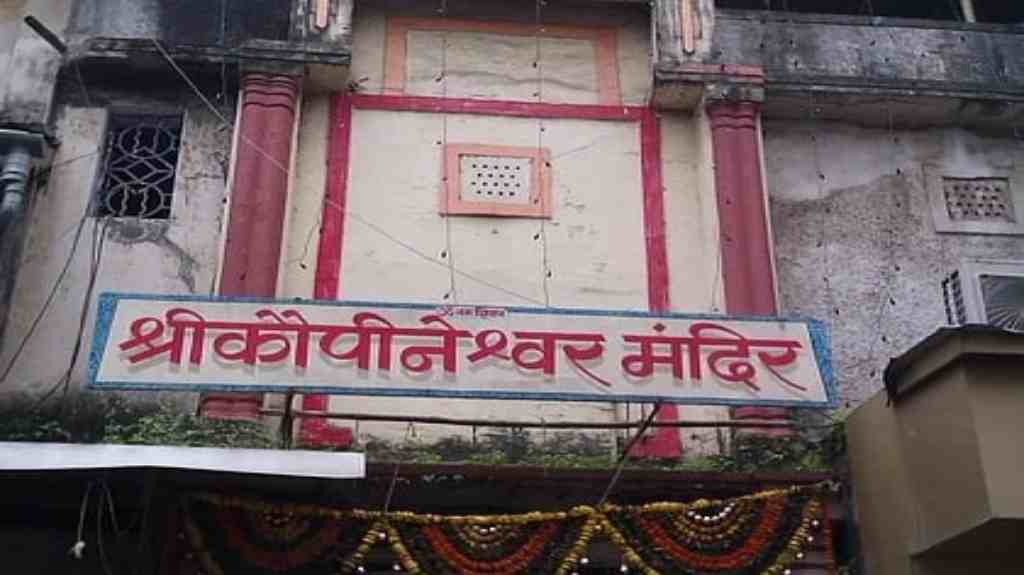 14. St. John the Baptist Church
Christianity has been part of Thane's history since the 16th century, and the enduring presence of St. John the Baptist Church stands as a testament to this rich heritage. This historic church, gracing Thane for more than 500 years, holds a special place in the city's heart.
Nestled beside Masunda Lake, it offers a scenic view that captivates visitors. The church's cultural significance and architectural beauty make it a cherished attraction, appealing not only to Christians but also to tourists from all walks of life. It's a must-visit landmark for anyone exploring Thane, regardless of their religious background.
15. Vasai Fort
Situated in Vasai, within Maharashtra's Palghar District, Vasai Fort is a grand historical fort accorded protected status by the Archaeological Survey of India. Also recognized as Fort Bassein or Fort Bacaim, it stands majestically, overlooking the meeting point of the River Ulhas. This fort ranks among the top tourist attractions in the region, celebrated for its heritage value and remarkable architecture, which remains largely intact, featuring chapels and robust fortifications with minimal signs of decay.
Notably, Vasai Fort serves as a favored location for filmmakers and renowned music artists who frequent its scenic backdrop for their productions. The iconic "Hymn for the Weekend" by Coldplay and several Bollywood films like "Josh," "Aag," and "Khamoshi" have been filmed here, adding to its cinematic allure.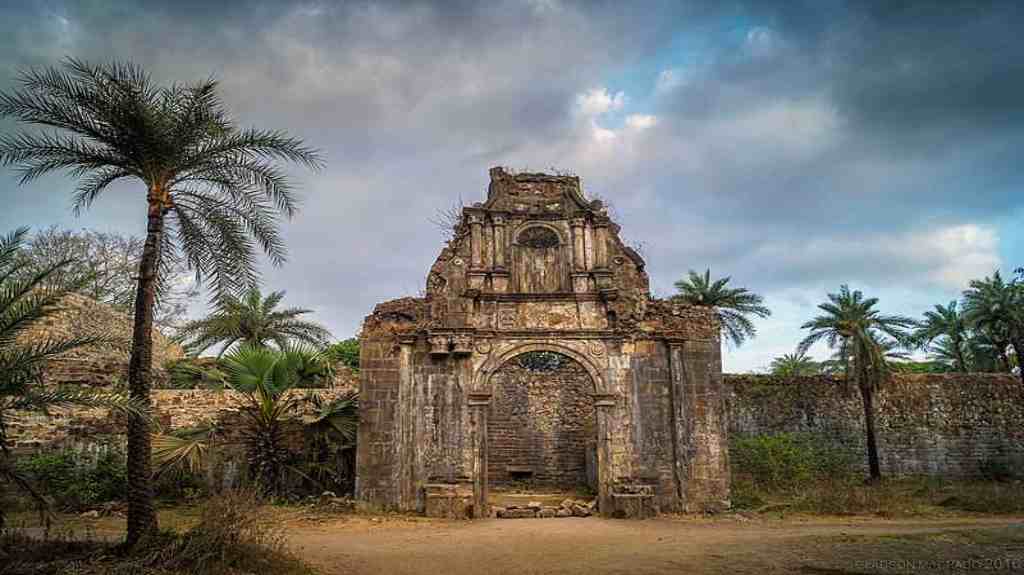 16. Kachrali Lake
Kachrali Lake is a charming water feature that includes a small island at its heart, located in Thane, just across from the Thane Municipal Corporation building. This lake is a beloved destination for both locals and tourists seeking a peaceful retreat. Its beauty is enhanced by the presence of artificial water fountains that contribute to its picturesque ambiance.
17. Tansa Wildlife Sanctuary
Tansa Wildlife Sanctuary, nestled in Thane District, is renowned as one of Maharashtra's top wildlife sanctuaries. Encompassing a vast expanse of 320 square kilometers across Shahpur, Wada, Mokhada, and Talukas within the Thane district, it provides a habitat for a diverse array of rare plant and animal species. If you have a passion for wildlife and conservation, this sanctuary is an absolute must-visit destination.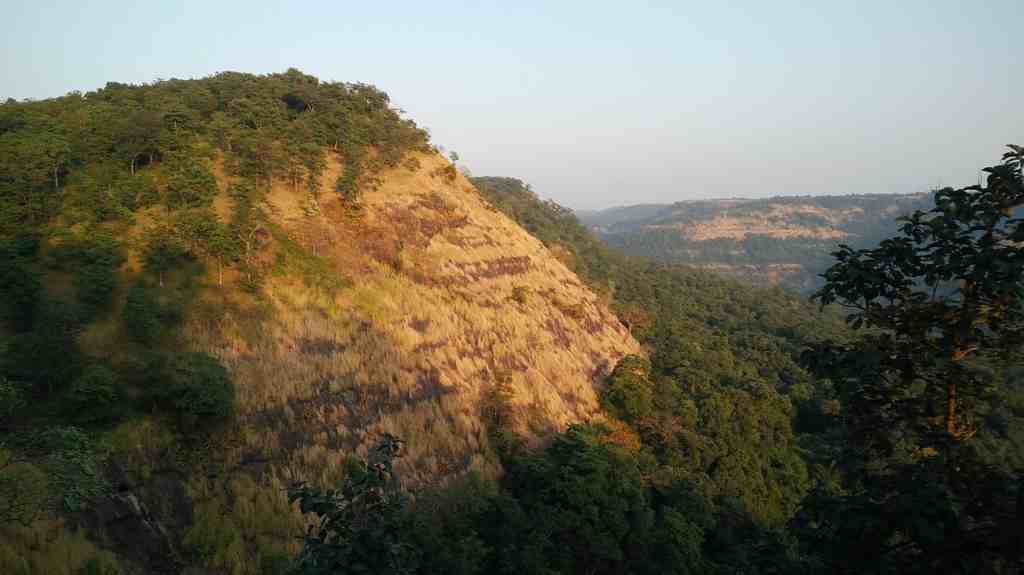 18. Tungareshwar Waterfall
Nestled within the Tungareshwar Wildlife Sanctuary near Thane, Maharashtra, Tungareshwar Waterfall is a breathtaking natural gem and a favored weekend escape for folks from Mumbai and nearby towns. The area boasts abundant wildlife and thriving plant life, making it particularly enchanting during the rainy season, earning it the nickname "monsoon spot." Besides drawing nature enthusiasts and photography buffs, it's a haven for birdwatchers due to the wide array of bird species found here. Additionally, you can explore a quaint Shiva Temple located on the premises.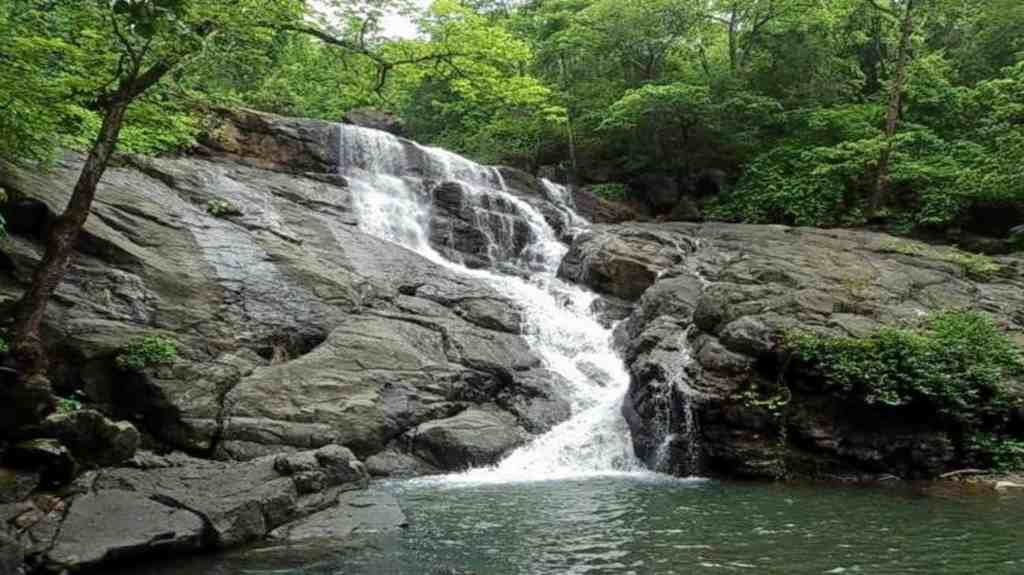 19. Korum Mall
Located in Samata Nagar, Thane, Korum Mall stands as one of the district's most beloved shopping destinations, sprawling across a massive half-million square feet. Beyond its extensive collection of well-known domestic and international brand stores offering everything from clothing and footwear to home decor and electronics, Korum Mall also boasts a leisure center, hypermarket, family entertainment zone, a four-screen multiplex, and convenient basement parking. The mall is intelligently organized, with each floor dedicated to a specific category, enhancing the shopping experience.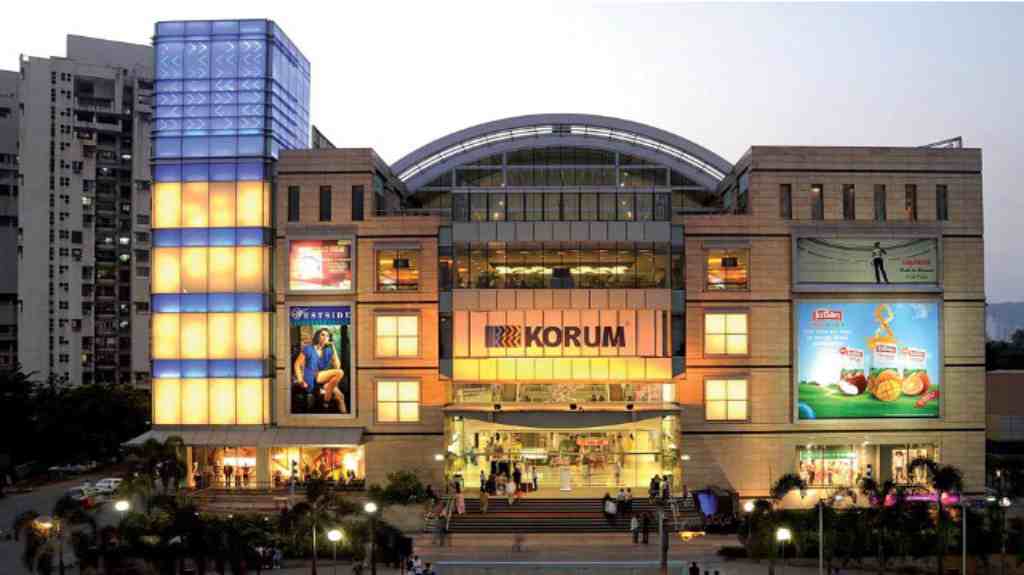 20. Hanuman Mandir
Hanuman Mandir in Thane is a revered Hindu temple dedicated to Lord Hanuman, the monkey god known for his strength and devotion. Located in Thane, Maharashtra, this temple is a spiritual oasis for devotees and visitors alike. The serene ambiance and the idol of Lord Hanuman make it a place of solace and prayer. Devotees come here to seek blessings, offer prayers, and find inner peace. It's a sacred spot for those who have faith in Lord Hanuman and a place of tranquility for anyone looking to connect with their spirituality.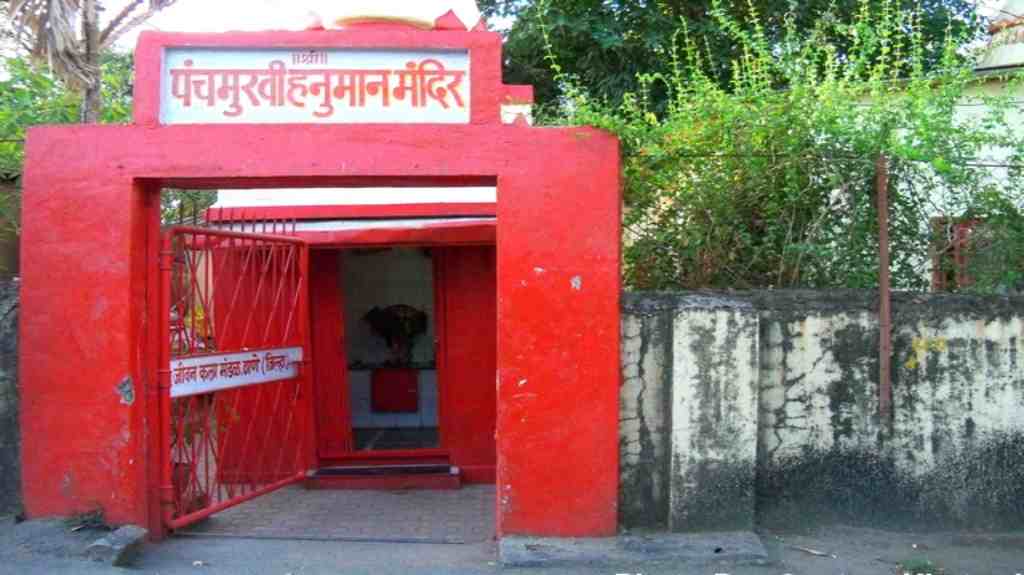 21. Asherigad Fort
Asherigad Fort in Thane is a historical gem nestled in the picturesque landscapes of Maharashtra. This fort, perched atop a hill, holds stories of ancient battles and rulers. It offers an adventurous trekking experience for those seeking to explore its rugged terrain and stunning vistas.
The fort's robust walls, once a stronghold, now provide a glimpse into history and serve as a great spot for history enthusiasts and nature lovers. Asherigad Fort offers not only a rewarding trek but also a chance to connect with the region's rich heritage amidst nature's beauty.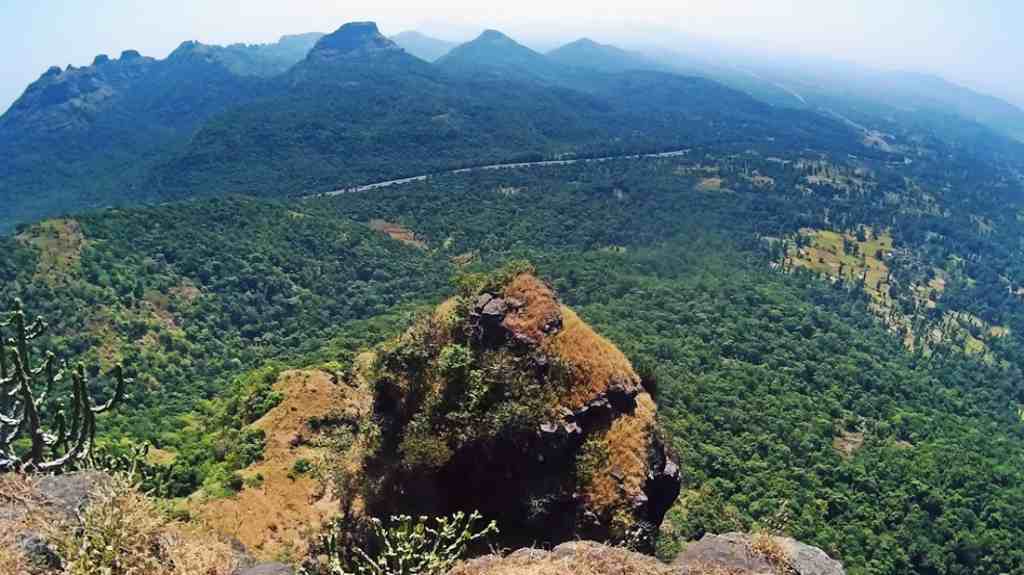 22. Shirgaon Fort
Shirgaon Fort in Thane is a historical treasure tucked away in Maharashtra. This fort, steeped in history, is perched on a hill and offers a fascinating glimpse into the past. It's a treat for history enthusiasts and adventure seekers alike, as it presents an enjoyable trekking opportunity with panoramic views of the surroundings. The fort's sturdy walls, once serving as a defensive structure, now stand as a testament to the region's rich heritage. Shirgaon Fort beckons those who appreciate history and the great outdoors, providing a unique blend of both.
23. Mahuli Fort
Mahuli Fort in Thane is a historical marvel set amidst the natural beauty of Maharashtra. This fort, perched atop a hill, boasts a rich heritage and a captivating trekking experience. Its impressive stone walls and ancient structures transport visitors back in time. Adventurers and history buffs find Mahuli Fort an enticing destination.
The trek to the fort rewards hikers with breathtaking views of lush greenery and picturesque landscapes. Whether you're seeking history or adventure, Mahuli Fort offers a memorable journey into the past and a thrilling trek through nature's wonders.
24. Talao Pali
Talao Pali, also known as Masunda Lake, is a cherished hangout destination in Mumbai, offering a range of enjoyable activities and delectable cuisine to both locals and tourists. The name "Talao Pali" is derived from two words, "Talao" and "Pali," both signifying water bodies. This lake is not only recognized for its stunning beauty in Maharashtra but also serves as a popular spot for leisurely picnics and relaxed strolls in Mumbai.
Surrounding the lake, you'll find diverse wildlife and numerous bird species, especially during the tranquil evenings. Beyond offering a variety of activities, this place provides a peaceful escape into nature, far from the city's hustle and bustle and the pollution it brings.
25. Vardhaman Fantasy Amusement Park
Vardhaman Fantasy Amusement Park, situated in Shivar Nagar, Thane, Maharashtra, is famous for its miniature replicas of the Seven Wonders of the World crafted from thermocol. The park boasts various themed areas, including the Texas Cowboy, Greek Village, Colo Theatrum, Viva Las Vegas, and Lake Venetia. Visitors can also savor Spanish cuisine at the Española food court. However, some have raised concerns about maintenance and food quality. Despite these issues, it remains a well-known tourist hotspot in Maharashtra.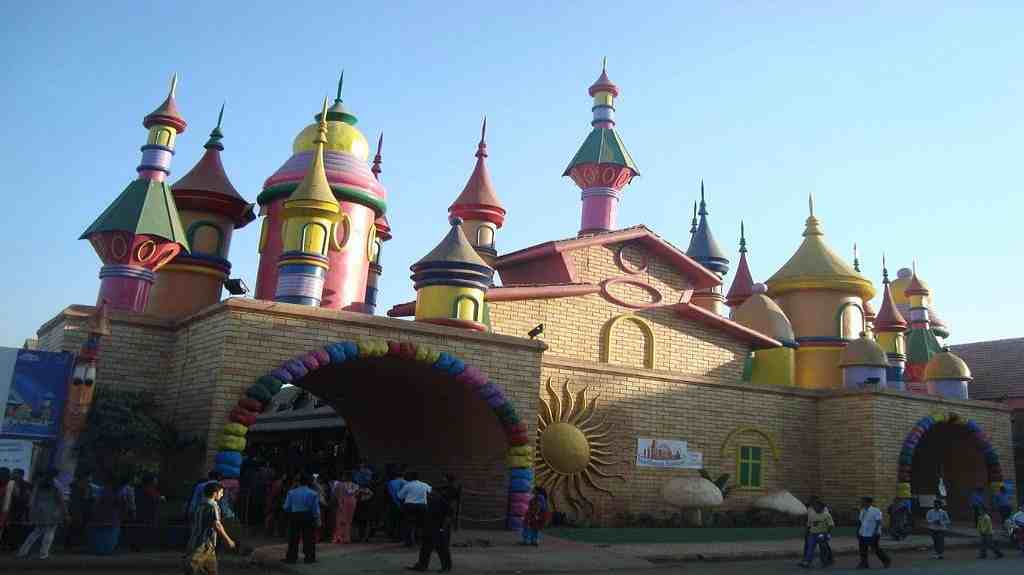 26. Sargam Water Park
Sargam Water Park and Resort in Thane is an ideal spot for a quick weekend escape. Nestled amidst serene mango orchards, this amusement park offers a delightful experience for visitors. With an array of thrilling water rides and refreshing swimming pools, as well as vast green mango groves, this park ensures a relaxing and enjoyable day out.
Situated in East Vasai of Thane, it adds to the picturesque beauty of its surroundings and is a popular choice among both teenagers and adults. Whether you're planning a family gathering or hosting a birthday party, this destination offers everything you could desire in an amusement park.
Best Time to Visit in Thane
The best time to visit Thane is typically during the winter months, which span from November to February. During this period, the weather is pleasant and relatively cooler, making it ideal for outdoor activities and exploration.
How to Reach Thane
By Bus
Thane is well-connected by road to Mumbai and other nearby cities. You can use a taxi, rental car, or bus services to reach Thane from Mumbai, Pune, Nashik, or other surrounding areas. The Mumbai-Pune Expressway and National Highway 48 (formerly NH4) are the primary road routes to reach Thane.
By Train
Thane made history as the final destination for Asia's inaugural passenger train on April 16, 1853, which ran from Bori Bunder (now Bombay) to Thane, covering 34 kilometers with the help of three locomotives: Sahib, Sindh, and Sultan.
Today, Thane remains a vital railway junction, connecting with neighboring suburbs through the Central and Trans-Harbour Line Suburban railway network. It stands as one of India's busiest stations, serving a staggering 654,000 passengers daily. Excitingly, Thane's railway station is set to undergo a significant transformation with the commencement of an Rs 800-crore modernization project in the near future.
By Air
The nearest major airport to Thane is Chhatrapati Shivaji International Airport in Mumbai (also known as Mumbai Airport). From the airport, you can hire a taxi or take a train to reach Thane. The airport caters to both domestic and international flights, providing a convenient gateway for travelers.
Best Restaurants in Thane
For Couples
Address: Viviana Mall, Eastern Express Hwy, near Jupiter Hospital, Laxmi Nagar, Thane West, Thane, Maharashtra
Phone: 022 6170 1331
Address: Club House, Hiranandani, Hiranandani Estate, Thane, Maharashtra
Phone: 022 2531 6590
Salt N Pepper Restaurant & Bar
Address: Salt n Pepper Restaurant Near Shivai Nagar Circle Ahead of Vartak Nagar, Upvan Lake Rd, Thane, Maharashtra
Phone: 075068 48005
Address: Sun Magnetica, Louis Wadi, Thane West, Thane, Maharashtra
Phone: 093245 64194
Address: Tikujijiwadi road, Manpada, Kothari Compound, Thane West, Thane, Maharashtra
Phone: 070450 80077
For Family
Ocean Grill Multi-Cuisine Family Restaurant & Bar
Address: Shop No:6, Satguru Elegance ,Waman Tare Road, West, behind Rutu Park, near Rabodi Police station, Majiwada, Thane, Maharashtra
Phone: 098214 60525
Bombay Duck Family Restaurant and Bar
Address: Opposite cosmos hills, Near Upvan Lake, Pokhran Rd, Thane, Maharashtra
Phone: 099206 19898
The Shelter Family Dining Bar
Address: Gokhale Road, Shivaji Nagar, Thane West, opp. Malhaar Cinema, Thane, Maharashtra
Royal Challenge II Family Restaurant & Bar
Address: Pradeep Apartments, Ground Floor, No.1, Eastern Express Hwy, opposite Nitin Company, Thane West, Thane, Maharashtra
Phone: 022 2538 4617
Address: Shop No 9, Savita Nagar society, Service Rd, near RTO office RTO, Thane, Maharashtra
Phone: 074003 48831
Read Also:- 5 Best Places to Visit in Triund