Hey Friends, If you are looking for Best Places to Visit in Tonk, then you have come right page. In this article we are describe complete information about 6 Best Tourist Places in Tonk – Bisalpur Dam, Rasiya ke Tekri, Raja Rai Singh Mahal, Old Baoris (Hadi Rani Kund), and more places details given in this article.
Tonk is a charming city located in the northern Indian state of Rajasthan. It's known for its rich history, cultural heritage, and architectural beauty. The city boasts a unique blend of Rajput and Muslim influences, creating a fascinating tapestry of traditions and architecture.
One of Tonk's notable attractions is the Sunehri Kothi, or the Golden Mansion, which showcases stunning Indo-Saracenic architecture and intricate frescoes. The city is also famous for its beautiful mosques, including the Jama Masjid and the Raja Wale Mosque, which are fine examples of Islamic architecture.
Tonk's rich cultural heritage is reflected in its vibrant markets, where you can find traditional Rajasthani handicrafts and textiles. The city is also celebrated for its delicious cuisine, especially the delectable sweets and snacks that are a must-try for any visitor.
Tonk's serene and picturesque surroundings, marked by lakes and gardens, make it a peaceful retreat for those seeking a break from the hustle and bustle of city life. The city's warm and welcoming residents add to its charm, making it an inviting destination for travelers looking to explore the beauty of Rajasthan beyond its more famous cities.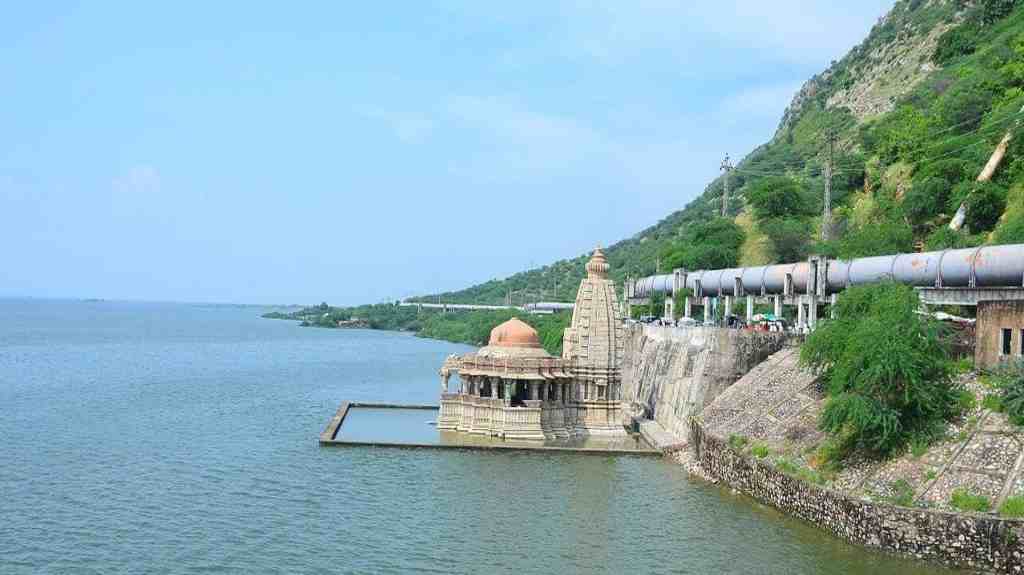 6 Best Places to Visit in Tonk
Bisalpur Dam

Rasiya ke Tekri

Old Baoris (Hadi Rani Kund)

Bisaldeo Temple

Raja Rai Singh Mahal

Hathi Bhata
1. Bisalpur Dam
Located amidst the rustic beauty of Rajasthan, Bisalpur Dam stands as a symbol of both nature's harmony and human ingenuity. This reservoir, fed by the Banas River, isn't merely concrete and water; it's a lifeline for the arid lands it graces. Its tranquil waters not only slake the thirst of the region but also provide a serene escape for those seeking solace in nature's embrace.
The emerald foliage that surrounds the dam creates a picturesque frame, attracting picnickers and nature enthusiasts alike. Bisalpur Dam, in its quiet grandeur, offers a glimpse of Rajasthan's natural beauty, making it a cherished spot for both locals and visitors to find serenity amid its azure waters and lush greenery.
2. Rasiya ke Tekri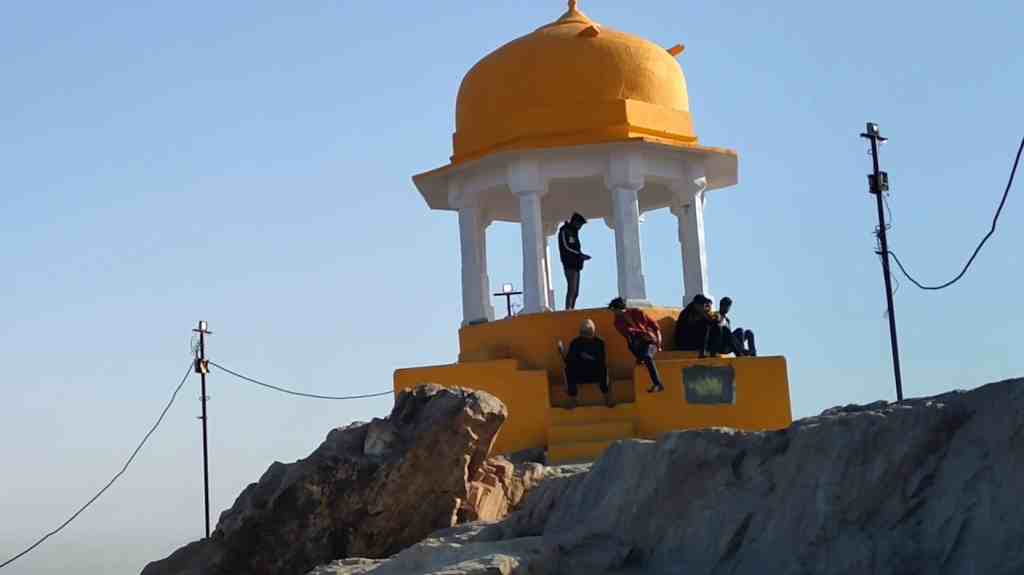 Rasiya ke Tekri, located in the heart of Tonk, Rajasthan, is a site that exudes historical charm. Perched atop a hillock, it offers panoramic views of the city, blending nature's beauty with human-made marvels. This place holds a special spot in the hearts of the locals, as it's associated with tales of valor and legends from the past.
The journey to the top might be a bit of a climb, but the sight of Tonk's landscape and the cool breeze at the summit make it all worthwhile. A perfect spot for an evening escape or a quiet moment of reflection, Rasiya ke Tekri is a testament to the city's rich heritage.
3. Old Baoris (Hadi Rani Kund)
Old Baoris (Hadi Rani Kund) is Nestled in the historic town of Tonk, you'll find the Old Baoris, also known as Hadi Rani Kund. These ancient stepwells, with their intricate architecture, stand as a testament to the city's rich heritage. Hadi Rani Kund is steeped in local legends and is said to be named after the valiant Hadi Rani, who once fetched water from here for her husband during a battle.
The stepwells are not just functional but also aesthetically pleasing, making them a delightful spot for history enthusiasts and photographers. They offer a glimpse into the past and the artistry of the people who designed them. Explore this unique blend of history, art, and legends when you visit Tonk.
4. Bisaldeo Temple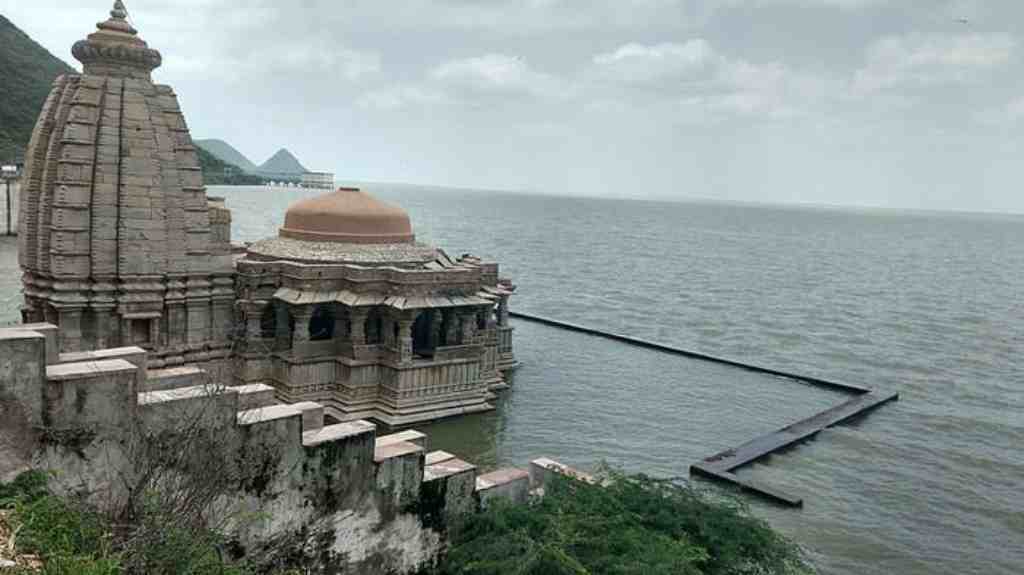 Bisaldeo Temple, Tonk is Situated in the heart of Tonk, the Bisaldeo Temple is a sacred gem with a rich history. This temple, dedicated to Lord Vishnu, is renowned for its stunning architecture and intricate carvings. Visitors are not only drawn to the spiritual ambiance but also the temple's artistic beauty.
The serene atmosphere of the temple offers a perfect place for reflection and peace. As you step into this spiritual haven, you can admire the exquisite craftsmanship and feel the tranquility that surrounds it. For a blend of spirituality and architectural marvels, a visit to the Bisaldeo Temple in Tonk is a must.
5. Raja Rai Singh Mahal
Raja Rai Singh Mahal is in the heart of Tonk, Rajasthan, lies the majestic Raja Rai Singh Mahal. This historic palace is a splendid testament to Rajput architecture and craftsmanship. Its stunning blend of Mughal and Rajasthani styles creates an architectural masterpiece.
The palace's ornate design, with its intricately carved pillars and delicate jharokhas (overhanging balconies), is a sight to behold. Inside, the palace showcases a remarkable collection of artifacts and relics from bygone eras. As you explore the Raja Rai Singh Mahal, you'll be transported to a world of regal grandeur and rich heritage, making it a must-visit in Tonk.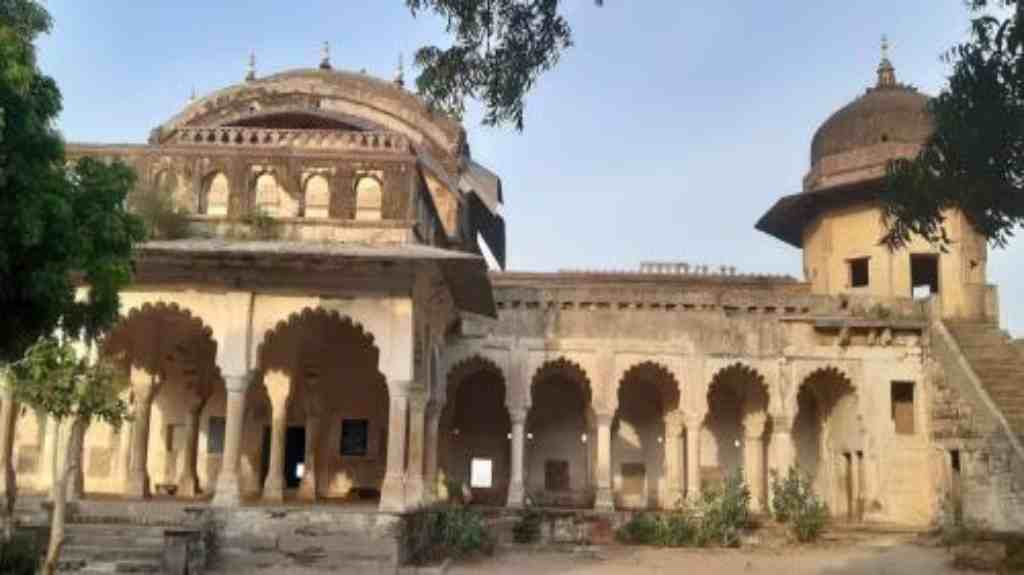 6. Hathi Bhata
Hathi Bhata is Nestled in the heart of Tonk, Rajasthan, Hathi Bhata is a historical marvel that draws visitors with its unique charm. This enchanting structure earned its name, which translates to "Elephant Rock," due to its massive elephant-shaped rock formation. The site is not only an architectural wonder but also a significant cultural symbol.
Hathi Bhata serves as a reminder of the rich heritage and artistic prowess of Rajasthan. Visitors can explore the intricate carvings and sculptures that adorn this captivating site, offering a glimpse into the region's splendid history. Whether you're an architecture enthusiast or a history buff, Hathi Bhata is a must-visit destination in Tonk.
Best Time to Visit in Tonk
The best time to visit Tonk is during the winter months, from October to March. During this period, the weather is pleasantly cool and comfortable, making it ideal for sightseeing and outdoor activities.
How to Reach Tonk
By Road
Tonk is well-connected by road to nearby cities and towns. You can hire a taxi or use public transportation to reach Tonk. The town is accessible via National Highway 116 and is well-connected to Jaipur, Kota, and other nearby destinations.
By Train
Tonk has its railway station, Tonk Railway Station, which is well-connected to major cities in Rajasthan and nearby states. You can take a train to Tonk from cities like Jaipur, Ajmer, and Kota.
By Air
The nearest airport to Tonk is Jaipur International Airport, which is located approximately 100 kilometers away. From the airport, you can hire a taxi or take a bus to reach Tonk.
Read Also:- 12 Best Places to Visit in Chittaurgarh
Our Website Niabi.in Provided all details about best places to visit in Kota with family, Friends and Couple. If you any query then comment us.