Hey, are you tired of the white oil clogged spots under your skin? Or do you want to get rid of the whiteheads? this growing problem of this generation is getting into pace. Are you looking for the solution of how to get rid of whiteheads then you should aware of the cause of whiteheads?
Whiteheads are formed when the oil is trapped within your skin, clogged with bacteria and dead skin which got no escape and is trapped. Therefore, you can't reach them. These clogged areas stay white as they don't get oxidized because the air cannot reach under the skin.
The main reasons for the causes are
The cure to white is the knowledge of its cause. You can effectively treat whiteheads and get rid of whiteheads by avoiding and keeping into consideration some of the things. After you know its cause as it can be caused various times due to the age and environment factors. So, some of these factors are –
Stress
The higher the stress, the higher is the chance that you get whiteheads. During the stressful situation, the oil-secreting glands become active and unregulated due to which the excess sebum production takes place leading to breakouts of whiteheads.
Puberty
At the age when you hit puberty, the hormones tend to function inactively due to which the sebum production increases. With this increase in hormone changes and sebum production, you can face the problem of whiteheads.
Genetics
Whiteheads can also be caused due to genetic factors. Parents with a history of acne have the possibility to pass it to their children as well.
Lifestyle Habits
Keeping in mind the present situation we can say with the increasing pollution and chemical-based product there are chances to get whiteheads and skin diseases. Which can harm the skin. The main things to consider here are
Selecting the wrong skincare product
Geographical area
Climate change
Eating Habits
The occurrence of whiteheads may also depend upon the eating habits of an individual. The food which contains spices and is oily may increase the oil secretion and hence cause the whiteheads.
How to get rid of whiteheads?
After learning the cause let's get a step ahead and look to the methods to get rid of whiteheads. You must keep in mind that never squeeze the portion to remove it, most importantly you should never use your nails to remove the whiteheads. This may cause ill effects on your skin. There are other numbers of ways through which you can get rid of whiteheads which will be used to you, so here are some easy and safe ways –
Home remedies and treatments–
There are various remedies that you can perform simply at home and get rid of whiteheads by using natural products. These products are easily available and also easy to use. Some of these products are listed below-
Aloe vera
This is an easy and handy way to get rid of whiteheads. Aloe vera mixed with lemon juice when massaged on your skin can naturally help you decrease the whiteheads on your skin. The aloe vera is well known for its cleansing power and lemon for its antibiotic elements. So, this could surely be a proven way to resolve the like how to remove whiteheads permanently and safely at home.
Click here to buy – natural aloe vera gel 
Facial steam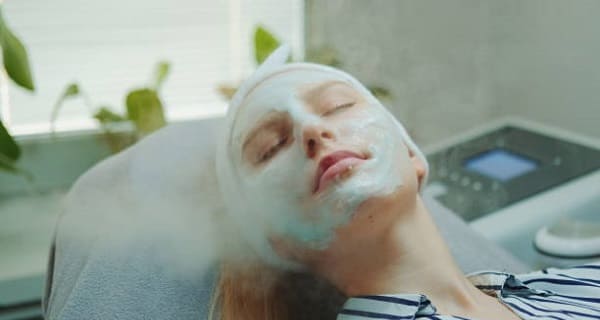 By this method, you can easily get rid of whiteheads by exposing the skin pores by which you can encourage plugged pores to open up and make it easy for the clogged oil to escape.
For this, you need to expose the affected area to boiling water to transfer steam. You also use a towel to cover your face to trap heat for a longer time and look toward better results. Thereafter you can apply the mask to cover and protect the open pores.
Click here to buy – facial steamer 
Charcoal Mask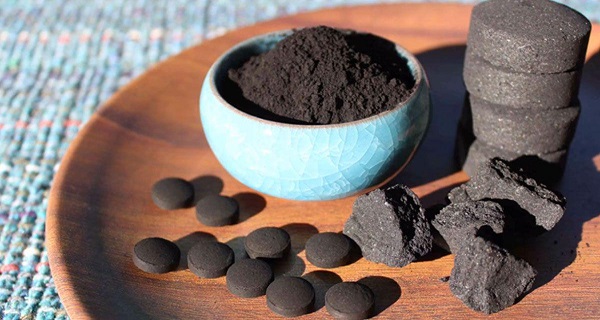 Activated charcoal is one of the good cleansers which can easily remove the dirt underneath your skin. You need ½ tbsp of activated charcoal, 1 tbsp of clay mask and mix it with water to make a thick paste. Apply the mask and leave for a few minutes to dry. Then after washing the face with water. Apply moisturizer. For a good result use the mask twice a week.
Click to buy – Charcoal mask VLCC
Vaseline or Nose strips
How to remove whiteheads from the nose is one of the common issues. So, for it, you can simply use Vaseline and plastic wrap or the white head removal nose strips.
Vaseline can be used to get rid of whiteheads on the nose naturally. Wash your face gently then apply Vaseline on the pores near the nose area and cover it with the plastic wrap and leave it for 10-15 mins. This will help to trap the heat and get rid of dirt. Use a tissue to remove the Vaseline and gently squeeze the whiteheads to remove the dirt trapped under the skin.
You also use the whiteheads removal nose strips to get rid of whiteheads on the nose naturally. these strips are easily available in the market which can easily help you to remove the dirt pores from the nose.
Baking Soda
Baking soda might sound confusing for you when it comes to the method to get rid of whiteheads, isn't it? But on the other hand baking soda is one of the handy and easy ways to remove whiteheads naturally due to its exfoliant properties.
You need to Use the Baking Soda paste and apply it all over your face or, only on your whiteheads. Wait till it turns into a dry paste and then rinse it off with lukewarm water. You need to try it again every day or so. Also, remember not to leave the paste of baking soda for a longer time.
Click here to buy- Natural skincare baking soda
Tea Tree Oil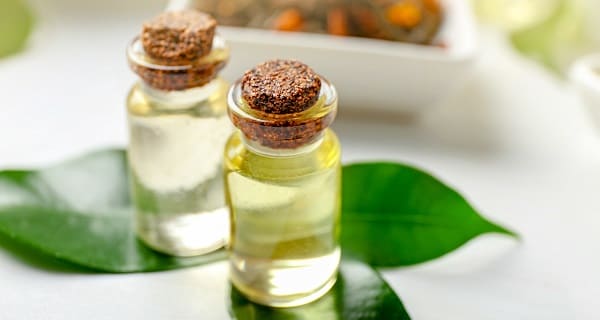 One of the most common ingredients of cosmetics products is tea tree oil. This oil is well known for its benefits on the skin unsurprisingly! it also helps full in the whitehead removal process. You need only tea tree oil and a cotton ball to apply it on your skin and leave for a few minutes. You have to follow this routine twice a day to get rid of whiteheads permanently.
Click here to buy- Skincare benefits 
Coffee Scrub
Coffee is well known for its benefits for the skin. It's a natural ingredient not only known for its anti-aging benefits but also its productive effects on whiteheads. At home, you can easily remove whiteheads by using coffee. You need ½ cup of coconut oil and ½ cup of freshly grounded coffee to make a scrub which can be used to massage the face and remove the clogged dirt of the skin. After the scrub, you can apply ice for a soothing effect.
Click here to buy- Biotique Coffee Scrub 
Sugar Scrub
Sugar Scrub will work wonders as a whitehead of face treatment. All you need is the natural elements to get rid of whiteheads. Combine 1/4 cup of white sugar, 1/4 cup of brown sugar in a bowl, add 1/4 cup of olive oil and stir well. Then mix in 1 tablespoon of honey, 1/2 teaspoon of vanilla extract, and 1 tbsp of lemon juice. Make a smooth paste and massage twice a day to remove the white head permanently.
Click here to buy-  Sugar Scrub 
Witch Hazel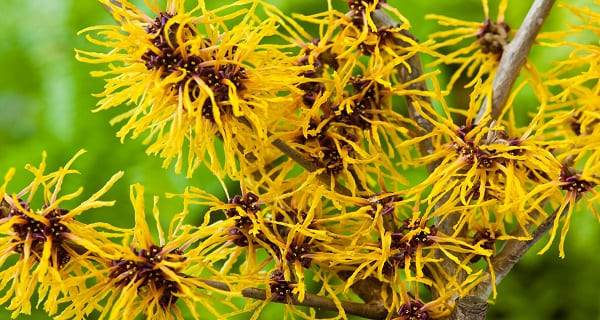 It contains astringents that make skin cells and pores to shrink, to limit infection. As the pores tighten, trapped materials may be pushed to the surface to get removed.
Witch hazel is also known to reduce inflammation and remove excess oils. It is often found as a common component of facial or body washes and toner. You can apply it to the skin using a clean finger or cotton pad.  Although it can cause irritation and dryness, so it is best if witch hazel products once a day.
Click here to buy- Face toner with Witch Hazel extracts
Apple Cider
This apple cider vinegar can be added to the list of products that can be found at home easily. It works like magic on your skin and is also a good cleanser. This ingredient reduces inflammation and even has the ability to shrink skin pores.  You need to mix two to three tablespoons of Apple Cider Vinegar in warm water and apply it on whiteheads after washing your face and repeat after 20 minutes to get rid of whiteheads.
Click here to buy – Apple Cider Vinegar 
Cinnamon and Oat Flour
You need to make a smooth paste of a teaspoon of oat flour with the same amount of cinnamon powder mixed with water and apply on the skin for dirt cleansing therapy. You have to scrub your face for 2 mins at least. Also, remember cinnamon may cause a tingling feeling when applied, but it will go after washing the face.
Click here to buy- Natural Cinnamon powder for skincare 
Oat and Yogurt Mask
Combine 1/4 cup of oatmeal, 2 teaspoons of yogurt, 2 teaspoons of honey, and 2 teaspoons of olive oil and blend them into a smooth paste. Apply the mixture to your face and leave for 4-5 minutes. Rinse with lukewarm water and thereafter apply moisturizer and massage gently.
Click here to buy-  Fine Oat Flour for skincare
Medical treatment for whiteheads
Above listed were few home remedies to get rid of whiteheads. But there are times when it gets difficult to get rid of whiteheads then you can consider the medical treatment also. Here is the list of few treatments which you can seek-
Salicylic Acid
Salicylic acid is used to dry the skin, soaks up excess oils, and helps get rid of dead skin cells. It's also helpful as the acid helps reduce redness because of its anti-inflammation properties. Not only this it also helps to promote cellular development. You can undergo this treatment, but you need to keep in mind that you should avoid its usage on daily basis.
Click here to buy- Salicylic Acid face cream 
Benzoyl Peroxide
It contains antibiotic properties and it also reduces inflammation and helps dry the oil pores. You need to keep in mind that it can lead to dryness and irritation, so, therefore, you should start with products that contain only 2 percent benzoyl peroxide. Also do not use it more than twice a day.
Click here to buy- Gel for Acne Scars Removal and Acne Pits Removal with Benzoyl Peroxide
Consult Your Dermatologist
There are times when these remedies fail to perform and hence lack to give you the desired result in this case you need to fix your appointment with your dermatologist. There you will get the prescribed help with proper guidance.
Extraction Tools
There is an option through which you can try a method you can extract the pores to remove the clogged in substances and can get rid of whiteheads. For this process, you can consult a specialist and easily get your problem solved.
Click here to buy- Extraction needle kit 
These were the few tips and tricks which can help you to get rid of whiteheads or reduce the whiteheads permanently. The above mention includes both natural and chemical treatments that will not harm your skin and will keep it free from dirt and oil. Whiteheads cause the problem to you most at the teenage as due to increase stress, they can occur at any part of your face here are the answer to a few best products which you can use-
Best whitehead removal tools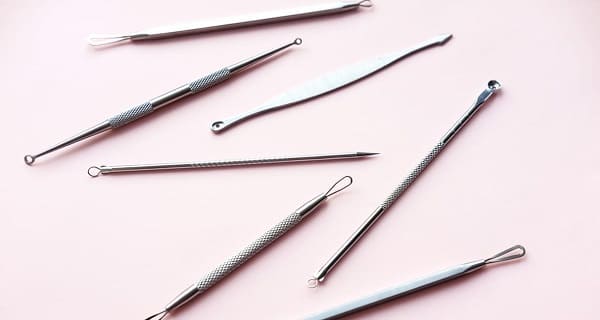 There are various extraction tools available in the market which can be used at home. You should use nails to extract the whiteheads instead of which you use the tools like –
mini silicone face brush, it easily helps you to remove the unwanted particle and dirt from your face.
The extraction needles can also be used to get rid of whiteheads easily and safely.
Best Whitehead Removal Masks
The peel of masks can be used to clean your face and simultaneously help you to get rid of whiteheads. Some of the best peel-off masks are-
Best Whiteheads Removal Scrubs-
Scrubs help you to get rid of trapped dirt and excess oil in the skin pores. It's necessary to get rid of unnecessary particles to get rid of whiteheads and avoid them in the future. some of the scrubs are listed below-
Tips to Prevent Whiteheads-
Here is a list few simple things which you need to remember if you permanently want to get rid of whiteheads. Also, these are a few essential skin care tips that you need to follow-
Avoid touching the area of whiteheads
Don't squeeze the whiteheads with nails.
Avoid harsh scrubs since they might cause irritation
Use non-comedogenic products
Touch your face only clean hands
Avoid heavy makeups
Do not sleep wearing makeup
Wash your hair regularly to avoid oil clogging
Keep your surrounding clean and bacteria-free
Drink a sufficient amount of water in a day
Wash your face regularly
Use light sunscreen