Traveling is not going to be the same after this pandemic. So, how will global travel change in a post-COVID-19 world? Get ready for your entire world to be flipped upside down and start preparing for what will be the new 'normal'.
The travel industry has been one of the worst affected and has taken a huge hit during these months of intense restrictions, rules, and lockdown.
An estimated 90% of the world's population lives in countries that have imposed restrictions, making travel nearly impossible both inside and outside the country.
This has posed a huge threat to all kinds of people, from those who work in the aviation industry all the way to the ones who depend on travel for incomes on social media.
Many travelers no longer safe and secure even with countries opening their borders and worry about their health due to the panic of the pandemic.
So, if you're planning to travel somewhere, make sure to be safe and take all the precautions necessary, and follow up on the new 'normal' way of traveling that has been introduced.

7 Ways Global Travel will be Different
Something that travelers don't find easily these days is trust, and it's not really their fault. You need to trust plane companies, the country you're traveling to, health and safety protocols in airports, and so much more.
This pandemic situation has called for the rise of the digital industry. Everything that we once used to do ourselves is being digitalized. For example, all airports will soon have biometric check-ins. But for these processes to excel, people have to risk giving out their individual data such as a finger or handprint and iris scan.
Here are some of the ways global travel will change in a post-COVID-19 world:
Hotel Standards
Hotels will have to play a big part in assuring travelers of a safe and secure stay. Many hotels such as Marriott and Hilton are already preparing changes and encouraging people to trust their cleanliness and safety.
Smaller companies on the other hand do not have as big of a reach and reputation and may lose business.
Hotels will be very strict in terms of hygiene and will soon digitalize their check-ins and outs to keep reassuring travelers.
Hand sanitizers, social distancing, and frequent disinfection procedures will play a big role in earning the customer's trust.
People tend to prefer villas and resorts for their stay as social distancing will already be enforced in these whereas hotels may have trouble.
The Cruise Industry can eventually decline
Cruises can fit a large number of people in a lesser space. Hence, they're not really ideal for social distancing.
But, during this pandemic, we've heard many stories about how ships weren't allowed to enter ports, how people were infected on ships which lead to a spread, and so much more. All of this has put the cruise industry at the most risk.
To compensate for these losses, this industry will have to change everything about itself to earn back its customers. Cruises will now regularly use temperature checks, medical screenings, COVID tests, and social distancing rules.
Tourism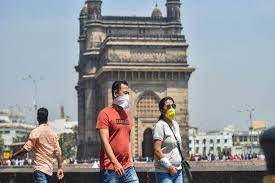 A lot of tourist spots in Europe have already opened but they've come with many restrictions.
There are only a certain number of people allowed to be inside a monument at a time and they must maintain social distancing.
You can only stay inside the monument for a specific duration before you have to leave.
Officials think that this marks the end of over-tourism and people will no longer just travel for the sake of it.
Travel may become Unaffordable for Many
The global economy has been highly dependent on the travel industry for its growth. The economy of various countries has fallen steeply since people could no longer travel as freely and as frequently as they wished to.
As countries reopen and travel is once again allowed, countries are starting to impose many rules that will make travel more expensive for outsiders.
They either want to reduce the number of tourists in an area at a time or wait for a while until things become better and introduce many travel packages with hotel and airplane discounts.
Airlines are considering to fly with planes that are only half full, to ensure social distancing, and this will definitely increase seat prices.
Hence fewer people will be up for traveling in this situation which will make traveling overall more expensive.
Domestic Travel will increase
The idea of backpacking and road trip adventures within one's country is set to see an increase in the upcoming days.
Going on a trip with your own car or vehicle is safer than any other kind of transportation during this time. Everything can be packed at home and you only need to book a hotel or resort to stay in which is safer than traveling by planes and trains.
In case of international travel, one has to quarantine for at least two weeks, get tested for COVID, and by thermal scanners before they can venture out. So, it is pointless to travel abroad until this situation ends unless it's absolutely necessary
'Travel Bubbles' and 'Corona Corridors'
This gives people the right to travel freely between two countries that are similar in terms of their COVID curve.
New Zealand, Australia, Norway, and Denmark have allowed this form of travel change in a post COVID world.
Changes in Aviation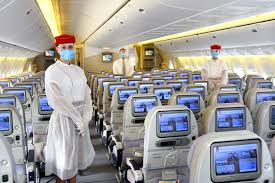 Global travel will change the most in this sector in a post COVID world. Experts are worried that if people continue traveling even when the pandemic is not yet over, it can lead to a second and third wave that will take long to recover from.
Many airlines require both its staff and passengers to wear masks all the time. Some airports are even looking for 'immunity' passports for those customers that have contacted the virus and recovered. Companies are also considering transparent barriers between seats on flights.
Here are the changes that will take place in planes and airports soon:
In some airports such as in UAE and Japan, you may have to take either a nasal swab or blood test before being allowed on a plane or after arrival.
Temperature checks will be done before passengers are boarded onto the plane. Someone with a temperature greater than 100.3 degrees Celsius will not be allowed to continue.
Vending machines filled with protective gear such as face masks and hand sanitizers can be found in a few airports.
Some countries are training dogs to smell out people with respiratory disorders as this will help find asymptomatic patients.
We usually face a long line when boarding planes. Instead, we'll receive a simple text message telling us when to board.
Passengers will be sprayed with UV disinfectants to get rid of germs. Cleaning robots will also be present.
Airlines are no longer allowing food services on flights.
Tips for Travelling in a Post COVID World
Avoid international travel as much as you can and instead go for little trips within your country for the time being
Try to opt for something such as road trips instead of taking planes, ships, or trains to reach your destination.
Reduce the duration of your trip
You might find a lot of good travel deals online, but don't just look at the price. Safety and hygiene are important to look into.
Since many travel companies are becoming bankrupt, they might offer too much. Try to avoid this and trust only well-known companies.
There is something call Traveller's insurance and its probably the most important thing right now.
Best Places to Travel to Post COVID and Why
Greece – Greece only has partial quarantine procedures. It has lower infection rates too.
Portugal – This country doesn't require any quarantine. Filled with picturesque mountains, it is a popular destination for scenery.
Croatia – Just like Portugal, this country doesn't need any quarantine either. It is never as overcrowded as other countries. Known for its private villas and hotels, this country will be safe for social distancing.
Austria – You don't need a health certificate or special 'immunity' passport here. Nature-lovers should look into this trip.
Georgia – Infection rates are low in Georgia. Known for its great architecture, diversity, and culture, this country is a great place to look into. Georgia is ideal for a post COVID world as it has so many private boutique hotels, guesthouses, and tourist apartments.
Fiji – Fiji doesn't have any cases currently and is a great place for nature lovers.
Conclusion
Although we can see that there will be many changes in the way we travel as we adapt to the new 'normal', it doesn't mean it should be any less enjoyable.
Forms of traveling such as road trips with family and friends and backpacking across countries are still popular and relatively safe options in a post COVID world.
We are starting to understand how important hygiene is during this time and now as travelers, we will be safer and healthier.
Remember to always wear masks, use hand sanitizers, and every other precaution to help yourself. Happy Travelling!