Hello dear friends! If you are looking for Best places to visit in Jind, you are at the right place. In this article, we have brought you complete details of the Top 10 Jind Tourist Places. From Dhamtan Sahib Gurudwara and Bhuteshwar Temple to Asvini Kumara Tirtha and Jayanti Devi Temple and Safidon, we've got all the details you need. Also, we will share information about Narwana and more exciting places to visit in Jind. So, let's get to know about these amazing destinations!
Jind, situated in the heart of Haryana, holds the distinction of being one of the largest and most ancient cities in the Jind district. It proudly serves as the administrative headquarters for the district. Rani Talab stands out as a prime attraction for tourists, while Pandu Pindara and Ramrai draw devoted pilgrims seeking holy baths during Amavasya. The historic Jind Fort, a testament to the region's heritage, was constructed in 1776 AD by Maharaja Gajpat Singh, a Sidhu Jat Sikh ruler.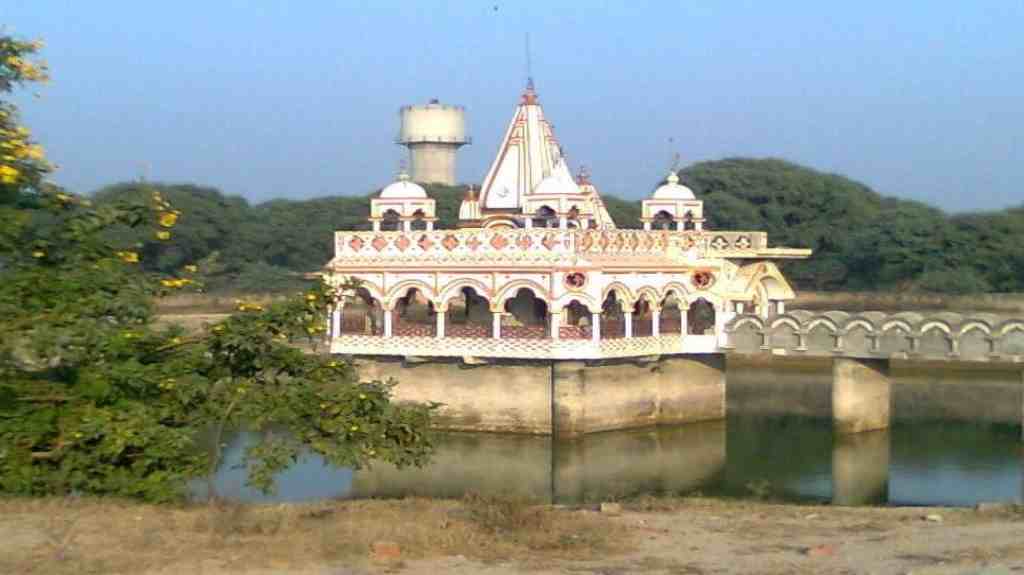 10 Best Places to Visit in Jind
For a memorable journey, explore the Best Tourist Destinations in Jind, which listed below
Dhamtan Sahib Gurudwara

Ram Rai

Bhuteshwar Temple

Narwana

Pandu pindara

Uchana

Safidon

Asvini Kumara Tirtha

Jayanti Devi Temple

Hansdehar
1. Dhamtan Sahib Gurudwara
Dhamtan Sahib, located approximately 10 kilometers to the east of Narwana on the Narwana-Tohana road, derives its name from "Dharamsthan," signifying a place of religious significance. Legend has it that this was the ashram of Rishi Valmiki and the sacred site where Lord Rama conducted the Asvamedha Yagya. Guru Tegh Bahadur, the ninth Sikh guru, graced this place during his journey to Delhi, and in his memory, a fort-like gurudwara was erected. Additionally, there's another gurudwara known as Manji Sahib in the vicinity.
2. Ram Rai
Ramrai is situated just 8 kilometers to the west of Jind, along the Jind-Hansi road. It's also known as Ramahrada and holds significance as a traditional Yaksha in the Kurukshetra region, especially in the southwest. This place is closely tied to the mythological tale of Parsurama, who, following the vanquishing of the Kshatriyas, consecrated five pools with their blood and paid homage to his forefathers there.
Taking a sacred dip in the waters of Ramahrada tirtha or Sanet tirtha is considered profoundly auspicious. An ancient temple dedicated to Parsurama stands as a place of worship in this locality. When exploring Jind, don't miss out on the Top Tourist Attractions in Jind, such as the historic Rani Talab and the spiritual haven of Bhuteshwar Temple
3. Bhuteshwar Temple
The area has undergone renovations, and now there's a tourist complex close by. Other places of worship in the vicinity include the Hari Kailash temples, the Surya Kund tanks, and the Jawala Maleshvara tirath. A shrine dedicated to Shah Walayat hosts an annual urs. Additionally, there's a gurdwara commemorating Guru Teg Bahadur, who made a brief stop here on his way to Delhi.
The town experienced rapid growth following the establishment of Haryana and has since evolved into a well-developed urban center within the state. It boasts amenities like the Arjun Stadium, a milk processing plant, a cattle feed facility, the Bulbul Restaurant, and a bustling grain market. Accommodation options include the Canal Rest House, PWD Rest House, and Market Committee Rest House. Additionally, the town offers a robust infrastructure, including hospitals, schools, colleges, and essential services, ensuring a high quality of life for its residents.
4. Narwana
Narwana, serving as the headquarters for both the sub-division and tahsil bearing the same name, offers accessibility by both rail and road. Located 37 kilometers to the northwest of Jind, Narwana's name is thought to be a variation of "Nirvana," signifying salvation. Within the town, you'll find a tomb dedicated to the Sufi Saint Hazrat Gaibi Sahib, who is believed to have mysteriously disappeared into the earth.
The tomb is surrounded by a serene tank. Narwana provides essential amenities like a PWD rest house, a canal rest house, educational institutions, hospitals, a bus stop, and more. Situated along the Jind-Patiala-Chandigarh road, the town boasts a railway station on the Delhi-Ferozpur line. Notably, the Dharmarth Eye Hospital, funded by Sanyasi Ganesh Nandh, stands as a prominent establishment here. Other public conveniences include a milk-chilling center and a bustling grain market.
5. Pandu Pindara
The village lies approximately 6.5 kilometers away from Jind along the Jind-Gohana road. According to local legend, the Pandavas conducted ancestral rituals here, giving rise to the village's well-known name, Pandu Pindara. Every Somavati Amavas, a vibrant fair graces the village.
6. Uchana
Uchana, located in Jind, is a vibrant and welcoming town in Haryana, India. Known for its unique blend of tradition and modernity, Uchana is a place where history meets progress. With its friendly locals and a range of amenities, including schools, hospitals, and more, Uchana offers a comfortable and convenient living environment. The town's rich cultural heritage and warm community make it a delightful place to visit and experience the true essence of Haryana.
7. Safidon
This town serves as the administrative hub for the tahsil of the same name, located 35 kilometers northeast of Jind along the Hansi branch of the Western Jumna Canal. Historically, this place might correspond to Sarpadevi or Sarpidadhi, as referenced in the Mahabharata and Vamna Purana.
It holds connections to the snake sacrifice performed by Janamejaya, the son of Parikshit. Parikshit met his demise while battling the Nagas of Taxile, a vendetta later carried forward by his son Janamejaya, symbolized in the ancient tradition of Sarpasastra, or the snake sacrifice, which could have taken place at Sarpadevi.
Within this town, you'll discover three ancient temples and tirthas, namely Negesvara Mahadeva, Nagadamni Devi, and Nagashetra. The town offers essential facilities like a rest stop, schools, a hospital, and other basic services.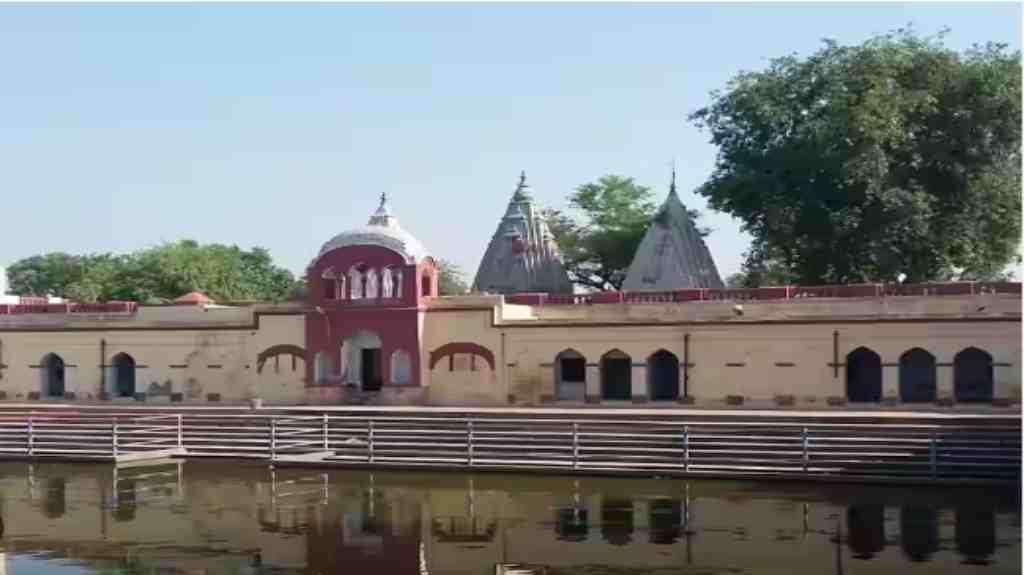 8. Asvini Kumara Tirtha
This place is situated in the village of Assan, just 14 kilometers to the east of Jind. It's closely linked with the Vedic twin deities, the Asvins. Taking a bath here on Tuesdays is believed to have a purifying influence. Its significance is noted in various ancient texts, including the Mahabharata, Padma, Narada, and Vamana Puranas.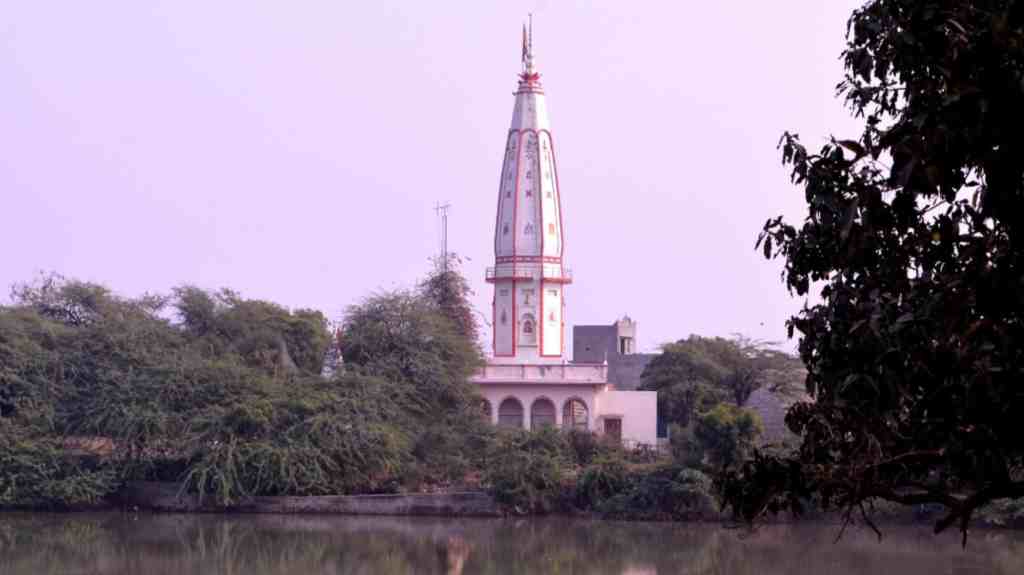 9. Jayanti Devi Temple
Tradition assigns the settlement of the town to the Mahabharta period. According to the legend, the Pandavas built here a temple in honour of Jainti Devi (the goddess of victory) and offered prayers for success in their battle against the Kauravas. The town grew up around the temple and was named Jaintapuri) abode of Jainti Devi) which in course of time corrupted to Jind.
The town, serving as the administrative hub for the eponymous district, is positioned along the Ferozpur-Delhi stretch of the Northern Railway, lying 123 kilometers from Delhi and 57 kilometers from Rohtak. It's also well-connected by road to Delhi, Chandigarh, Patiala, and various other significant towns within the state.
In 1755, Raja Gajpat Singh captured a substantial expanse of land, including the present Jind district, from the Afghans and established Jind as the state's capital in 1776. He constructed a fort here in 1775. Subsequently, Raja Sangat Singh (1822 A.D to 1834 A.D) designated Sangrur as the capital of the Jind State.
10. Hansdehar
Legend has it that Rishi Kardam, known for his prolonged penance (tapasys), spent significant years of his life at this place. It's also the birthplace of his son, Kapilamuni, who authored the Sankhya Shastra. The name of this locale is said to originate from the mythological tale of Brahma riding a goose (hans) to attend the wedding of Kardam Rishi.
According to tradition, the sacred Saraswati river used to flow nearby, and the Pandavas visited here to offer pinds to their ancestors. You'll find a Shiva temple and the revered Bindusar tirtha in this area. On Somavati Amavas, a significant number of people flock here to take cleansing baths in the tank and pay their respects to Lord Shiva.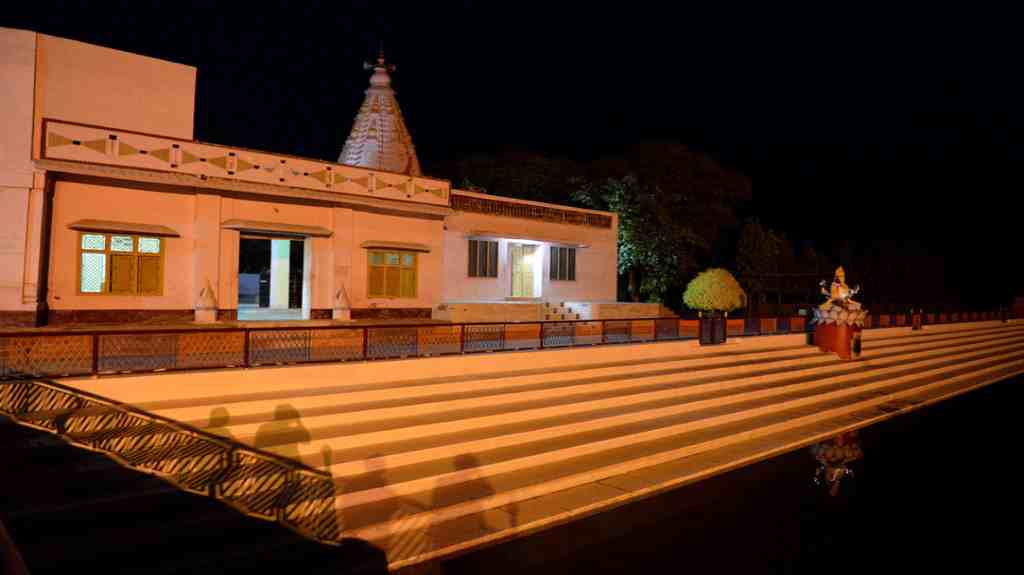 Best Time to Visit in Jind
The best time to visit Jind is during the winter months from November to March. During this period, the weather is cool and pleasant.
How to Reach Jind
By Road
Jind is well-connected by road, making it accessible from various cities and towns in the region. Here's how you can reach Jind by road:
From Delhi: Jind is approximately 130 kilometers from Delhi, and you can reach it by taking National Highway 44 (NH44) via Rohtak. The journey usually takes around 3 to 4 hours by car.

From Chandigarh: If you're coming from Chandigarh, you can take NH44, which connects Chandigarh to Jind. The distance is approximately 175 kilometers, and the drive typically takes around 3.5 to 4.5 hours.
From Hisar: Jind is about 60 kilometers from Hisar, and you can reach it by taking NH9. The journey usually takes around 1.5 to 2 hours by road.

From other nearby towns: Jind is well-connected to neighboring towns and cities in Haryana and the surrounding regions. You can use state highways and well-maintained roads to reach Jind conveniently.
For travelers who prefer public transport, there are regular bus services connecting Jind to various cities and towns in Haryana and neighboring states. Additionally, you can consider hiring a taxi or using rideshare services for a comfortable journey to Jind by road.
By Train
Jind has a well-established railway station, making it accessible by train from various parts of India. Here's how you can reach Jind by train:
From Delhi: Many trains run between Delhi and Jind, and the journey takes approximately 3 to 4 hours. You can catch a train from New Delhi Railway Station (NDLS) or Old Delhi Railway Station (DLI) to reach Jind.
From Chandigarh: There are also trains connecting Chandigarh to Jind. The journey takes around 4 to 5 hours, and you can board a train from Chandigarh Railway Station (CDG).
From other major cities: Jind is connected by rail to several major cities in North India, including Jaipur, Ludhiana, Amritsar, and more. You can check the train schedule and book tickets to Jind from the nearest railway station in your city.
Indian Railways offers various classes of travel, from general to air-conditioned coaches, allowing you to choose the level of comfort that suits your preferences. Make sure to check the train schedule and book your tickets in advance, especially during peak travel seasons, to ensure a smooth and convenient journey to Jind by train.
By Air
Jind doesn't have its own airport, so if you're planning to travel by air, you'll need to choose one of the nearby airports and then proceed to Jind by road or train. Here are the closest airports to Jind:
Indira Gandhi International Airport (DEL), Delhi: This is the nearest major international airport to Jind, located approximately 140 kilometers away. From the airport, you can hire a taxi or take a train or bus to reach Jind.
Chandigarh Airport (IXC), Chandigarh: Chandigarh Airport is about 190 kilometers from Jind. You can fly to Chandigarh and then take a train or bus to reach Jind.
Ludhiana Airport (LUH), Ludhiana: Ludhiana Airport is around 160 kilometers from Jind. After arriving at Ludhiana, you can continue your journey to Jind by train or road.
While there are no direct flights to Jind, these nearby airports offer good connectivity to various domestic and international destinations. Depending on your location and travel plans, you can choose the most convenient airport and then use road or rail transport to reach Jind from there.
Best Hotels and Restaurants in Jind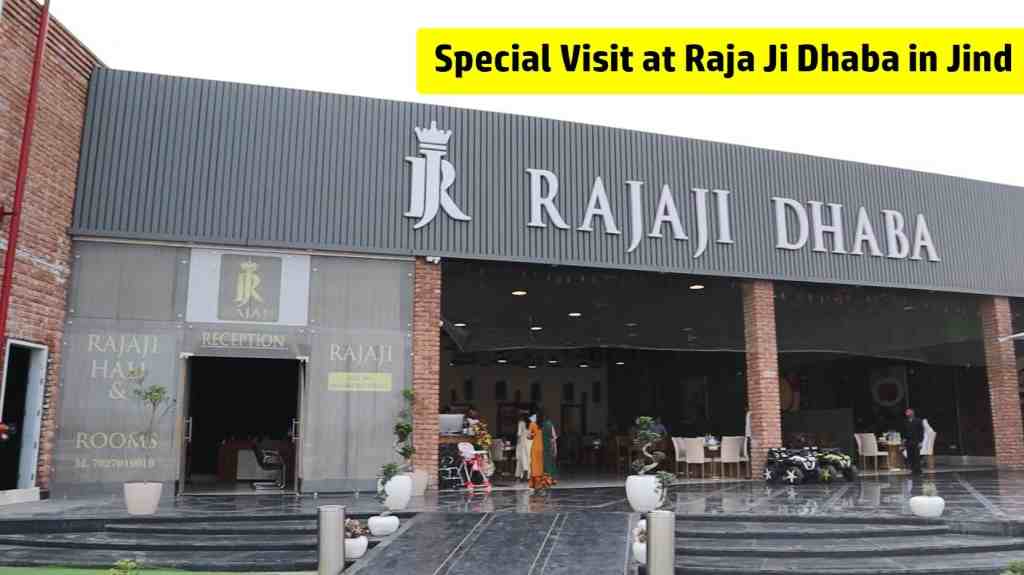 Sco 24&25, Block A, Huda Market, Urban Estate, Jind, Haryana 126102
889G+JJ2, Safidon Rd, Devilal Nagar, Urban Estate, Jind, Haryana 126110
RAJAJI HOTELS, HALL,ROOMS & DHABA, JIND
Jind, Teg Bahadurpur, Haryana 126102
Hotel Umrao Inn-Best Hotel
Safidon Gate, opp. working women hostel, Jind, Haryana 126102
Nr. Sect 11, Safidion Road, Jind, Haryana 126102
FAQ
Q. What is Jind Haryana famous for?
Ans. Jind is well-known for its abundance of temples dedicated to the worship of Lord Shiva. One of these temples, the Bhuteshvara Temple, was constructed by Raghbir Singh, the ruler of Jind. It is surrounded by a vast water tank known as Rani Talab among the locals.
Q. What is the famous spot of Haryana?
Ans. Best Attractions in Haryana:-
Rangmanch Farms

DLF Cyber Hub

Ambience Mall

Leisure Valley Park

Heritage Transport Museum

Sheetla Mata Mandir

Brahma Sarovar

Sai Ka Angan Temple
Read Also:- 10 Best Places to Visit in Ratnagiri