Gurudawara in Punjab – In Sikhism, people worship their gurus. There have been 10 Gurus in Sikhism in Punjab. Names of Gurus – Guru Nanak Dev Ji, Guru Angad Dev Ji, Guru Amar Des Ji, Guru Ram Das Ji, Guru Arjan Dev Ji, Guru Hargobind Singh Ji, Guru Har Rai Ji, Guru Har Krishan Ji, Guru Teg Bahadur Ji, and Guru Gobind Singh Ji. Guru Gobind Singh, the 10th Guru of Sikhism, made the last Guru scripture, which is called by the name of Guru Granth Sahib.
While exploring Punjab, you cannot forget its deep connection with Sikhism, which is beautifully represented by its Gurudwaras. During my travels in this vibrant state, I had the pleasure of visiting several Gurudwaras. Almost every other day, I would find myself enjoying a hearty langar lunch, in the serene atmosphere of a Punjab Gurdwara.
Reading about the historical significance of Sikhism, seeing the grand holy ponds and embracing the calmness of the surroundings – I cherished every aspect. As I traveled to different cities, gurudwaras and museums, I found myself deeply connected to Sikhism – a religion of unwavering principles, equality and fearlessness. It is a belief rooted in bravery, which maintains its values ​​throughout. Each Gurdwara in Punjab holds its own unique story – be it the origins of Sikhism or the unwavering commitment of its martyrs. The biggest Gurudwara of Punjab is a remarkable place to visit.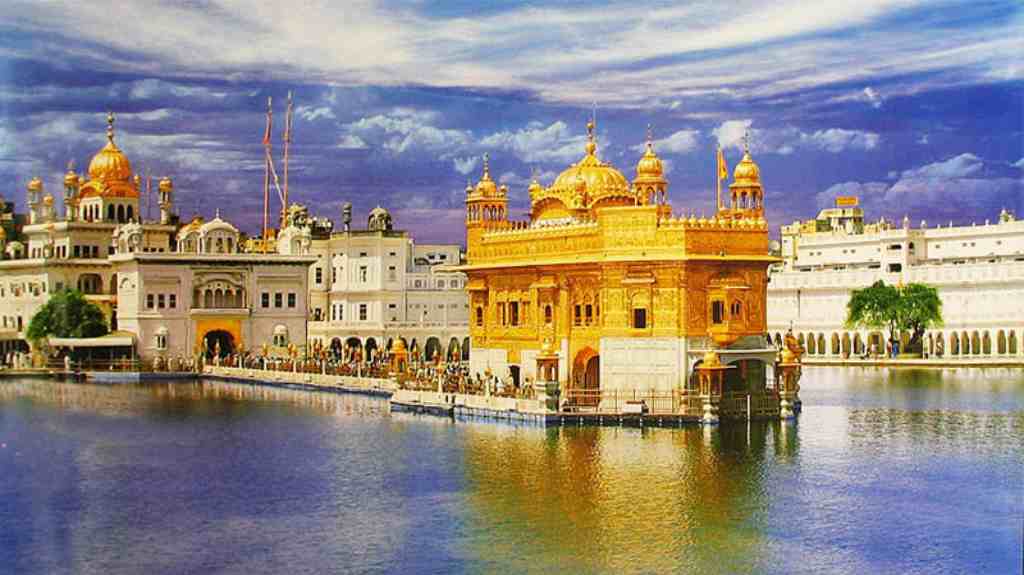 Top 5 Gurudawara in Punjab
Takht Shri Keshgarh Sahib – Anandpur Sahib

Sri Harmandir Sahib – Golden Temple, Amritsar

Gurudwara Dukh Nivaran Sahib – Patiala

Gurudwara Fatehgarh Sahib – Sirhind

Gurudwara Darbar Sahib Tarn Taran – Tarn Taran
1. Takht Shri Keshgarh Sahib – Anandpur Sahib
Takht Shri Keshgarh Sahib holds special significance for Sikhs as one of their five important Takhts. This holy place is often referred to as the throne of power, where Sikhs used to discuss political and military strategies. Located in the Anandpur Sahib district, it is a highly revered and holiest site for the Sikh community.
History of Gurdwara
Shri Keshgarh Sahib holds a unique place in Sikh history as the birthplace of the Khalsa, a distinctive identity of the Sikhs. From the time of the first guru, Guru Nanak, the teachings emphasized the elimination of discrimination and the creation of a cohesive community that advocated equality. Despite facing challenges and conflicts, the brave Sikh warriors defended their beliefs, towns and places of worship.
However, confusion ensued as the Sikhs and their opponents began to look alike. To address this, the Khalsa was established, representing the Sikh warriors and loyal followers of Guru Gobind Singh. The Khalsa initiation took place on the day of Vaisakhi, giving rise to the term 'Singh' for men and 'Kaur' for women. This also led to the tradition of the five 'K' – Kesh (uncut hair), Kangha (wooden comb worn in the turban), Kara (bracelet), Kirpan (sword), and Kachera (shorts). These practical elements were suitable for warriors. Every year, during Vaisakhi, the Khalsa display their military might at the Hola Mohalla festival, celebrating their heritage.
2. Sri Harmandir Sahib – Golden Temple, Amritsar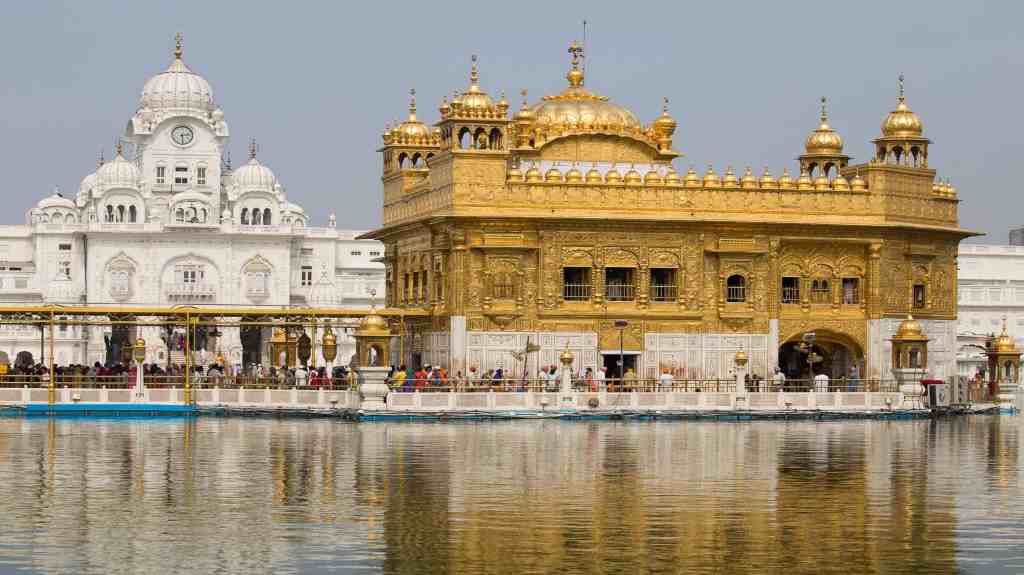 The Golden Temple in Amritsar is a place of great importance, revered by Sikhs and warmly received by Indians of all backgrounds. It is the holiest Gurudwara, which radiates spirituality and attracts visitors from every corner.
History of Gurdwara
Initially, the Golden Temple was not decorated with gold. Sri Harmandir Sahib, also known as Darbar Sahib, was originally conceived and built by the fifth Sikh Guru. In the middle of the holy Amrit Kund of Amritsar, established by the fourth Guru Guru Ram Das, this temple emerged. It was the first place of pilgrimage for Sikhs to gather and worship as a community. Its foundation was laid by a Muslim saint, and with the dedicated efforts of prominent Sikh leaders, the Gurdwara was completed. It was Maharaja Ranjit Singh who later adorned the temple with a gold covering, giving it the name Golden Temple.
3. Gurudwara Dukh Nivaran Sahib – Patiala
Patiala, once a bustling city, is now alive with delicious food streets and vibrant shopping lanes. Amidst all this vibrant noise, you will find the peaceful sanctuary of Gurdwara Dukh Nivaran Sahib.
History of Gurdwara
According to the story, Guru Teg Bahadur, the ninth Guru, graciously stayed here on the appeal of the villagers. Once afflicted by a mysterious disease, the village sought the aid of a guru. Under the shade of a banyan tree on the bank of a pond, Guru Teg Bahadur paused. Remarkably, the suffering subsided and the place came to be known as Dukh Nivaran, Dukh Nivaran. A treasured old manuscript inside the gurudwara narrates this episode. To this day, it is believed that taking a dip in the holy pond bestows healing powers and deliverance from afflictions.
4. Gurudwara Fatehgarh Sahib – Sirhind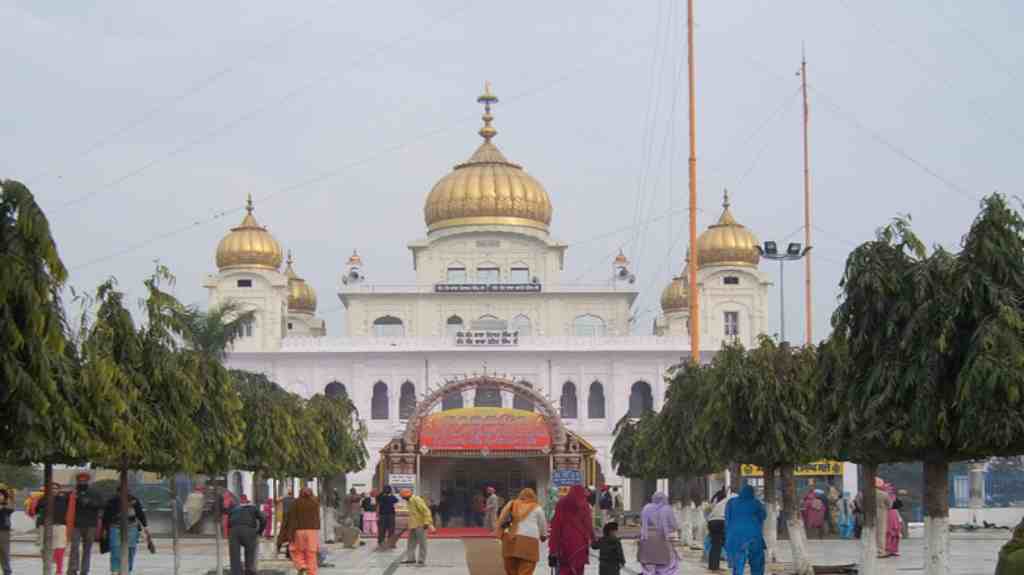 Gurdwara Fatehgarh Sahib is located in Fatehgarh Sahib district, just 5 km from Sirhind. If you are starting your journey from Patiala, it is a convenient and amazing travel destination located around 40 to 50 km away.
History of Gurdwara
Fatehgarh Sahib holds an important place in Sikh history, it was the time when Sikhism was taking shape and the Khalsa community was formed. In the midst of this change, the Mughals aimed to impose Islam and many brave Sikhs resisted the conversion, often at the cost of their lives. A visit to the Sikh Museum in the Golden Temple reveals the struggles and sacrifices made by the Sikhs during this period. The Khalsa community fought many battles against the Mughals to protect their land and honour.
In one such battle led by Guru Gobind Singh, the family was separated amid the chaos. Guru Gobind Singh's mother, Mata Gujri, along with her younger sons Fateh Singh and Zorawar Singh, faced harsh trials. Despite their refusal to convert to Islam, the Mughals brutally ordered the boys to be bricked alive. These young martyrs, aged only 9 and 7, decided to persevere in their faith, inspiring reverence and devotion among those who come to this holy place to pay their respects and seek blessings. Two versions of his tragic end exist: one of him being bricked alive and the other of his being killed after a wall fell. His unwavering courage and sacrifice continues to touch hearts and serve as a source of inspiration for all.
5. Gurudwara Darbar Sahib Tarn Taran – Tarn Taran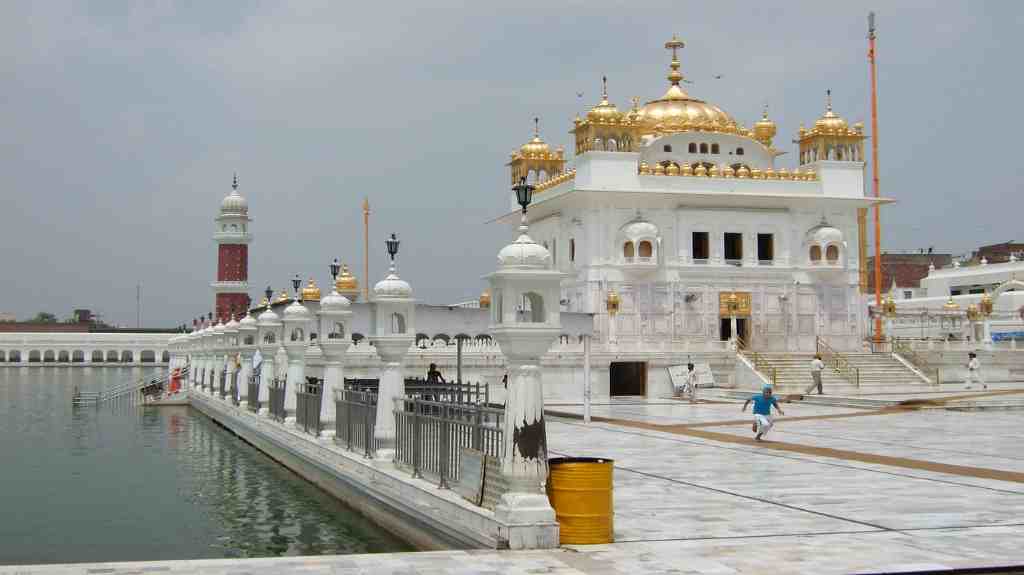 Tarn Taran, situated in Majha district and located at a short distance from Amritsar, has a unique charm. Among the chain of Gurudwaras, it is known for its immense beauty and calmness. My visit here was quite accidental – a co-traveller in a shared auto raved about this hidden gem. Impressed by his words, I decided to meet him. Looking back, I can say with confidence that visiting Tarn Taran was indeed a wonderful decision that added a special touch to my trip.
History of Gurdwara
Gurdwara Darbar Sahib Tarn Taran, also lovingly known as Tarn Taran, holds an interesting history. It was established by the fifth guru, Guru Sri Arjan Dev, and is one of the largest sacred tanks globally. This quiet town played an important role during the Sikh insurgency and even emerged as a potential capital during the partition of Punjab. Despite its notable historical significance, Tarn Taran maintains an atmosphere of calm, resembling a hidden temple in a quiet neighborhood that attracts mostly locals looking for solace and connection.
Other Famous Gurudawara in Punjab
Gurdwara Damdama Sahib

Gurdwara Tibbi Sahib

Gurudwara Baba Atal Rai Sahib Ji

Gurudwara Shri Bhatha Sahib

Gurudwara Parivaar Vichora Sahib

Saragarhi Memorial Gurudwara
What is the name of the famous Gurudwara of Punjab?
Gurudwara Hari Mandir Sahib, Punjab is the most famous Gurudwara in India. "Gurudwara Hari Mandir Sahib" is well-recognized as the Golden Temple. Lakhs of people from India and abroad come to visit Gurudwara Hari Mandir Sahib. The stunning architecture of the Golden Temple has a shining golden exterior, which reflects beautifully on the Amrit Sarovar (sacred pool) that surrounds it.
Which is the most powerful Gurudwara in India?
Gurdwara Darbar Sahib Kartarpur is the most powerful Gurudwara in India. Gurdwara Darbar Sahib Kartarpur is located in Kartarpur, a small town on the banks of the Ravi River. Gurdwara Darbar Sahib Kartarpur is counted among the holiest places for 30 million Sikhs. In the year 1925, the Kartarpur Gurdwara Darbar Sahib was built with a generous contribution of ₹1,35,600 from Sardar Bhupinder Singh, the Maharaja of Patiala.
Famous Food in Punjab
Sarson da Saag – Makke di Roti

Chole Bhature

Dal Makhani

Paratha

Malai Lassi

Butter Chicken

Amritsari Fish
Best Hotels and Restaurants in Punjab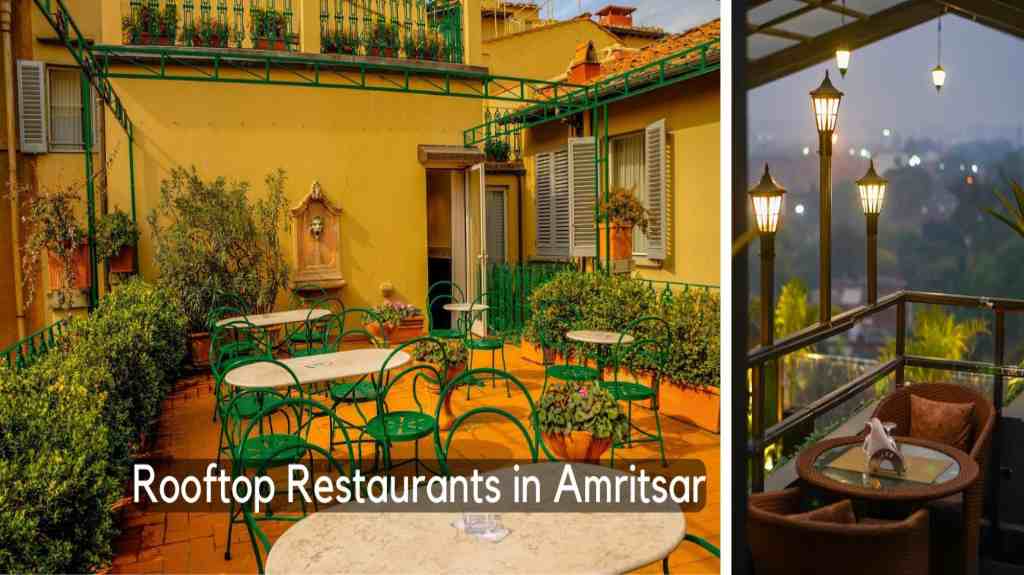 Haveli Restaurant in Jalandhar
Address: Grand Trunk Road, Khajurla, Jalandhar, Punjab 144001
Punjab Grill Location in Chandigarh
Address: SCO 122-3 Sector 17-C, Chandigarh, Punjab
Phone no: +91 172 4029444
Brothers' Dhaba in Amritsar
Address: Town Hall Chowk, Amritsar, Punjab
Kesar Da Dhaba in Amritsar
Address: Chowk Passian, Amritsar, Punjab
Address: Hotel Reagent Park, G.T. Road, Jalandhar, Punjab
Orchid Lounge in Chandigarh
Address: Chandigarh, Punjab
Phone no: +91 172 2624991
Hot Millions in Chandigarh
Address: SCO 73-4, Sector 17-D, Chandigarh, Punjab
Phone no: +91 172 2723222
Barbeque Nation in Mohali
Address: Sco 5 & 6, Mohali, Punjab
Bistro Flamme Bois in Ludhiana
Address: SCO 16-17, Green Park Avenue, Pakhowal Road, NR. Nehru Sidhant Kendra, Ludhiana, Punjab
Ghazal Restaurant in Chandigarh
Address: SCO 189-91, Sector 17-C, Chandigarh, Punjab
Phone no: +91 172 2704448
Read Also:- Top 10 Gurudwara in Jaipur