Hello Friends, If you are looking for Best Places to Visit in Dhemaji, then you have come right page. In this article we are describe complete information about Top 10 Tourist Attractions in Dhemaji – Maa Manipuri Than, Ghuguha Dol, Malini Tha, Gerukamukh and more places details given in this article.
Welcome to Dhemaji district, a friendly and vibrant administrative region in the heart of Assam, India. Our district's main hub is Dhemaji, with bustling commercial activities centered around Silapathar. The district covers a total area of 3237 square kilometers and is home to a warm community of 686,133 people (as of 2011).
Among our residents, you'll find Hindus making up 548,780, while Muslims are 10,533 strong and Christians add up to 6,390. Our district's name, Dhemaji, finds its roots in the Deori-Chutia language, where "Dema-ji" translates to "great water," hinting at our region's flood-prone but beautiful nature.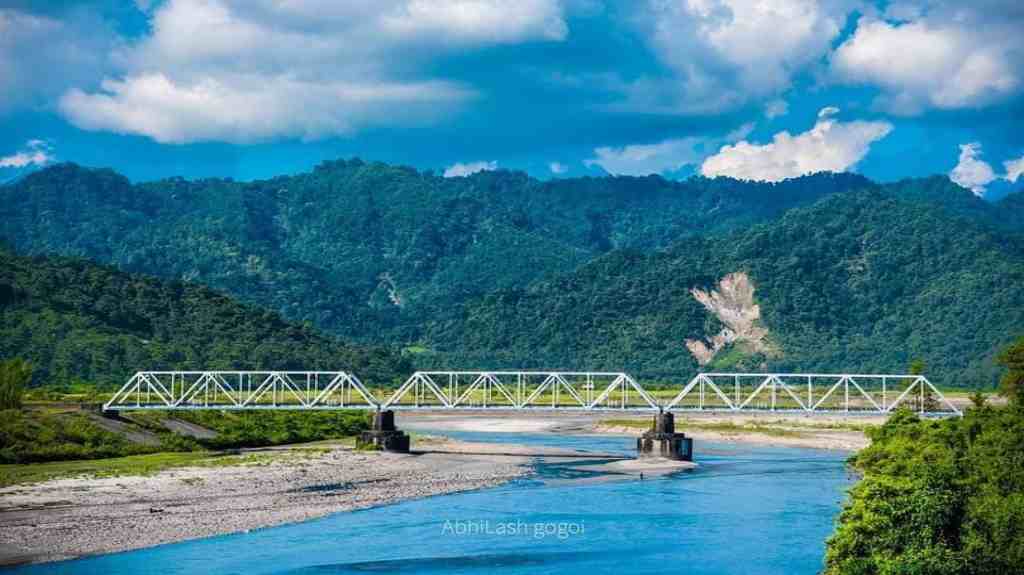 10 Best Places to Visit in Dhemaji
Gerukamukh

Habung

Ghuguha Dol

Poba Reserve Forest

Malini Than

Bordoibam Bilmukh Bird Sanctuary

Maa Manipuri Than

Rajgarh

Garakhia Than

Rajgarh Ali
1. Gerukamukh
Gerukamukh sits 44 kilometers away from the district headquarters, heading towards the northwest. The road network makes reaching this spot quite convenient. The Subansiri River, originating from the Arunachal hills, gracefully joins the valleys at Gerukamukh, adding a touch of splendid beauty to the place. Gerukamukh is also a great spot for angling and picnics. Notably, the National Hydro Electric Power Corporation is working on a massive hydroelectric power project right here in Gerukamukh.
2. Habung
The first mention of Habung dates back to the 10th century copper plate grant issued by Ratnapala of the Pala dynasty. At that time, Habung was a province within the Kamarupa Kingdom, known for its Brahmin communities. Interestingly, Sukaphaa, the Ahom king, spent a period in Habung before eventually making Charaideo his permanent home in 1253. In the late 14th century, a future Ahom king, Sudangphaa, was born in Habung to an exiled queen, growing up under the care of a Brahman family.
In the year 1392, a copper-plate gift was given by a Chutia king named Satyanarayan to a Brahman, revealing that this land was under the Chutia kingdom's rule back then. Another copper plate, dated 1428 A.D., from Chutia king Dharmanarayan mentions someone named Sri Vrihat-patra as the leader of Habung, and it tells of land being given to a Brahmin named Purandar Vipra – a sign that Habung was a part of the Chutia kingdom.
Around 1512 A.D., Suhungmung, the Ahom king, aimed for expansion and took over Panbari of Habung, which was initially part of the Chutia kingdom. In the following year, Chutia king Dhirnarayan tried to confront the Ahoms at Dikhoumukh but didn't succeed. The Chutias made another attempt in 1520, seizing control of regions stretching to Namdang and Mungkhrang.
The last known copperplate mentioning a grant in this area was given by king Dhirnarayan in 1522 A.D. at a place known as Konwargaon (present-day Dhakuakhana). Following this, the Ahom king Suhungmung officially incorporated the region into his domain in 1523 A.D.
3. Ghuguha Dol
Long ago, it's said that Ghuguha Dol cradled an intriguing tale. It's believed that here, in this very spot, Bamuni Konwar took his first breath. His father? None other than Ahom King Tyao Khamti. To honor his mother, Ghuguhi, they raised a grand Dol, a temple, standing proudly 17 kilometers away to the southwest of Dhemaji. It's a place where history and reverence blend in harmony.
4. Poba Reserve Forest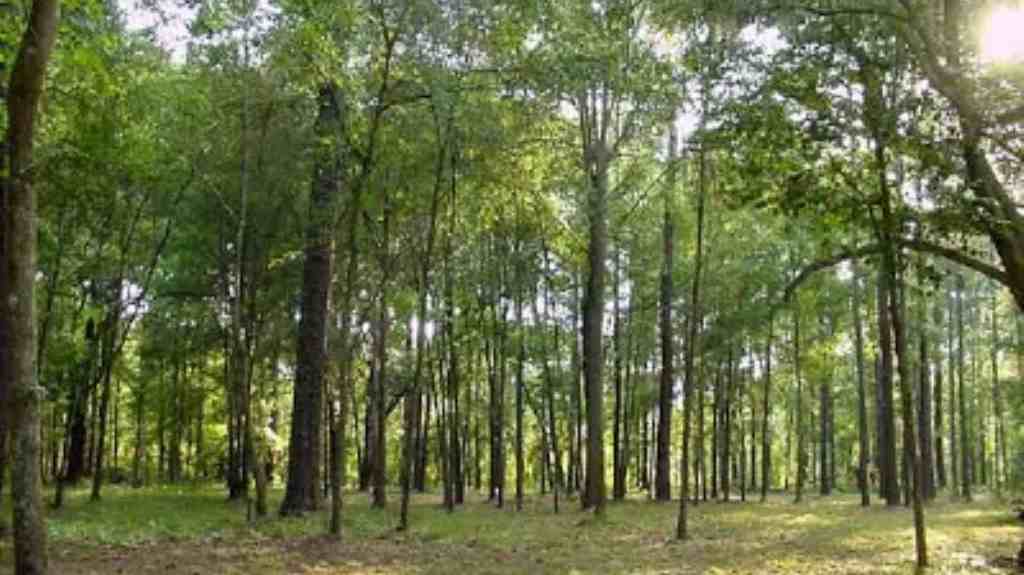 Nestled in Jonai Subdivision of Dhemaji District, Assam, the Poba Reserve Forest (27°50'11″N and 95°17'45″E) is a haven of nature. This Reserved Forest came into being in 1924, spreading across 10,221 hectares. Poba stands out as a treasure trove of biodiversity, flourishing with flora and fauna that make it a vibrant hotspot. It receives an annual rainfall of 3600 mm to 4000 mm, keeping its lushness alive.
With the Himalayan foothills to the North, the Siang, Dibang, and Lohit rivers blending into the Brahmaputra to the East and South, and the charming Dibru-Saikhowa National Park, Poba is surrounded by natural wonders. Acting as a crucial elephant pathway, it connects Arunachal Pradesh's hills and the Dibru Saikhowa National Park through the proposed Kobu Chapori Reserve Forest.
Around Poba, you'll find the Mising, Bodo, Sonowal Kachari, and Hajong (Rabha) communities whose lives intertwine with the forest. As scientific exploration continues, Poba's flora and fauna remain a subject of discovery and marvel.
5. Malini Than
Since ancient times, Malini Than has been a sacred haven for paying homage to the revered Goddess Malini. This sacred site has also unveiled numerous historical treasures, bringing the past to life. Tucked away 42 kilometers to the northeast of Dhemaji, it stands as a testament to devotion and history combined.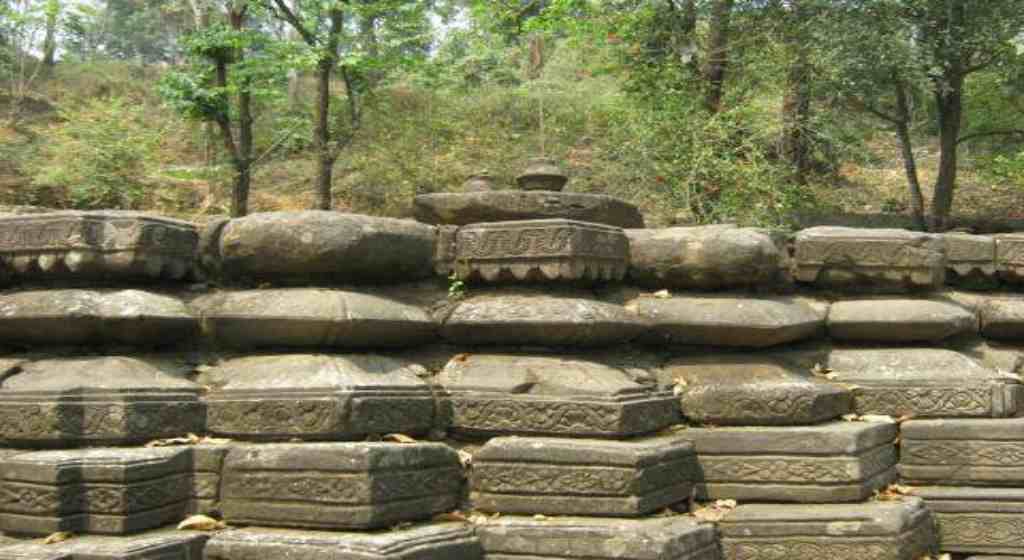 6. Bordoibam Bilmukh Bird Sanctuary
Situated around 46 kilometers southwest of Dhemaji, the Bordoibam Bilmukh Bird Sanctuary is a special place shared by both Dhemaji and Lakhimpur districts. Spanning about 11.25 square kilometers, this sanctuary is a haven for various bird species, with the Whistling Teal taking center stage. In the year 1996, the Assam government officially designated this area as a wildlife sanctuary.
7. Maa Manipuri Than
Nestled 25 kilometers southwest of Dhemaji, there lies a tribute with a tale. Back in the day, Ahom King Gourinath Singha planted the seeds of this monument. Its purpose? To extend gratitude to the Manipuries, who stood as pillars of support in taming the tumultuous Mua-Mariah rebellion during the twilight years of the Ahom reign.
8. Rajgarh
Travel just 32 kilometers from Dhemaji, and you'll find yourself in the captivating embrace of Malinithan. Nestled near the Assam-Arunachal Pradesh border, at the base of the Siang hills, this ancient site unveils the remnants of a temple that once stood tall. Loved by history enthusiasts and archaeology aficionados, Malinithan's ruins hold stories of the past in every stone and corner. Beyond its historical charm, this place is a sanctuary of faith for the locals and a magnet for curious travelers seeking a glimpse into its sacred and scenic wonders.
9. Garakhia Than
A mere 12 kilometers away from Dhemaji, you'll find it nestled within Gohain Mouza.
10. Rajgarh Ali
Imagine a path crafted by the hands of Prince Gohain Kamal during the reign of Konch, patiently winding its way just 22 kilometers from Dhemaji.
Best Time to Visit in Dhemaji
The bestt time to visit Dhemaji is during the cooler and more comfortable months, typically from October to February.
How to Reach in Dhemaji
Dhemaji, a charming town in Assam, lies to the northeast of Guwahati. Getting to Dhemaji is easy, as there are several transportation options available.
By Road
New roads are taking shape in Dhemaji, with special attention given to a bridge that will connect Dhemaji and Dibrugarh. Moreover, state highways link Dhemaji to different parts of the state, ensuring convenient access by car.
By Train
When it comes to trains, Dhemaji has a good connection to various parts of Assam. The town has its own railway station called Dhemaji Railway Station. Many local and express trains operate through this station every day, providing a convenient link to and from major cities across the country.
By Air
The closest airport, named "Lilabari Airport," sits 65 kilometers away from Dhemaji, situated in North Lakhimpur. Lilabari Airport enjoys frequent flights to and from Guwahati and Kolkata. If you're traveling from these destinations, flying to North Lakhimpur is an option, followed by a short ride via cabs or buses to reach Dhemaji.
Best Hotels and Restaurants in Dhemaji
Dihingia Hotel, Bar & Restaurant
Address: NH-52
Address: NH 52, Bhehpara, Dhemaji, Assam 787057
Address: M&J Market, Room No 6, Dhemaji Chariali
Address: National Highway 52
Address: Dhemaji Circuit house, Lelincomplex Opp, Dhemaji, Assam
FAQ
Q. What is Dhemaji famous for?
Ans. Dhemaji is like a hub of various places where people gather for worship. Some of the noteworthy religious sites here include the Ghuguha Temple and Malini Than. And for those who adore nature, don't miss the captivating Gerukamukh River.
Q. Where can I picnic in Dhemaji district?
Ans. Here are some of the best places to visit in Dhemaji: Malinithan, Bordoibam Bilmukh Bird Sanctuary, Maa Manipuri Than, Ghuguha Dol, Gerukamukh, and spots for Angling and fishing.
Q. How big is Dhemaji?
Ans. 3.5 km²
Read Also:- 5 Best Places to Visit in Kanker