Hello dear friends! If you are looking for best places to visit in Dindigul, you are at the right place. In this article, we have brought you complete details of the top 18 tourist places in Dindigul. From Observation Tower and Annai Velankanni Church to Sirumalai Lake and Vellimalai Murugan Temple and Astronomy Museum, we've got all the details you need. Also, we will share information about Arulmigu Dhandayuthapani Swamy Temple and more exciting places to visit in Dindigul. So, let's get to know about these amazing destinations!
Top Tourist Attractions in Dindigul
Dindigul, a city in Tamil Nadu, India, holds a special place. Serving as the administrative hub of the Dindigul district, it stands as a significant center. Positioned 420 km (260 mi) to the southwest of the state capital Chennai, it's also 100 km (62 mi) away from Tiruchirappalli, 66 km (41 mi) from Madurai, and 72 km from the bustling Tex City of Karur.
This charming city is renowned for its lock craftsmanship and delicious biryani. Within the Dindigul District, you'll find Oddanchatram, Palani, Athoor, Vedasandur, Kodaikanal, Nilakottai, Natham, all adding to its diverse and vibrant character.
Best Places to Visit in Dindigul
Sirumalai

Observation Tower

Sanjeevani Hills

Annai Velankanni Church

Sirumalai Lake

Saathiyar Basin

Vellimalai Murugan Temple

Agastya Puram

Kodaikanal

Kodaikanal Observatory

Silver Hills

Khandige Estate

Selvi Koil Point

Soundararaja Perumal Temple, Thadikombu

Arulmigu Dhandayuthapani Swamy Temple, Palani

Legend

20cm Refractor

Astronomy Museum
1. Sirumalai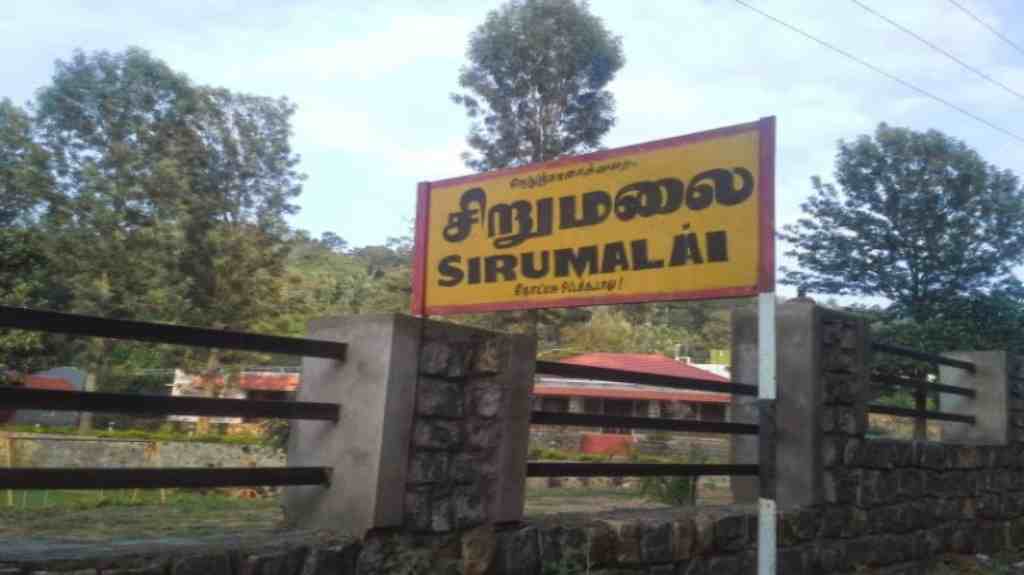 Sirumalai, spanning a vast expanse of 60,000 acres, is nestled 25 kilometers away from Dindigul and 40 kilometers from Madurai in Tamil Nadu, India. This area boasts a collection of towering hills that envelop the landscape. Within its borders stands the renowned Hillock International School.
Sirumalai's charm lies in its verdant woodlands and consistently mild weather throughout the year. The elevation of 1600 meters above sea level contributes to its rich variety of flora and fauna. Along its slopes, there are 18 captivating hairpin curves. The allure of Sirumalai Hills lies in its abundance of natural beauty, making it a favored destination for those seeking relaxation and rejuvenation.
2. Observation Tower
Located on the seventeenth hair pin bend is the Observation Tower, which provides an ideal place for a well-deserved stop. Here, you can relish the breathtaking panorama below – a moment of sheer wonderment amid nature's beauty.
3. Sanjeevani Hills
The hill gained its fame through a remarkable tale: when Lord Hanuman embarked on a quest for a specific herb, he ended up carrying the entire hill itself to heal Lord Laxman. In the midst of his journey from Sri Lanka, a fragment of the hill descended here, giving rise to the name Sanjeevani Hills. This hill forms a part of the sprawling Sirumalai Hills.
4. Annai Velankanni Church
Perched atop the hill, the church is gracefully nestled on a gentle slope. It stands 2 kilometers away from the closest bus stop. Every September, the local residents joyfully celebrate the "Our Lady of Good Health" festival, marking the occasion with a ceremonious flag-raising before the festivities commence.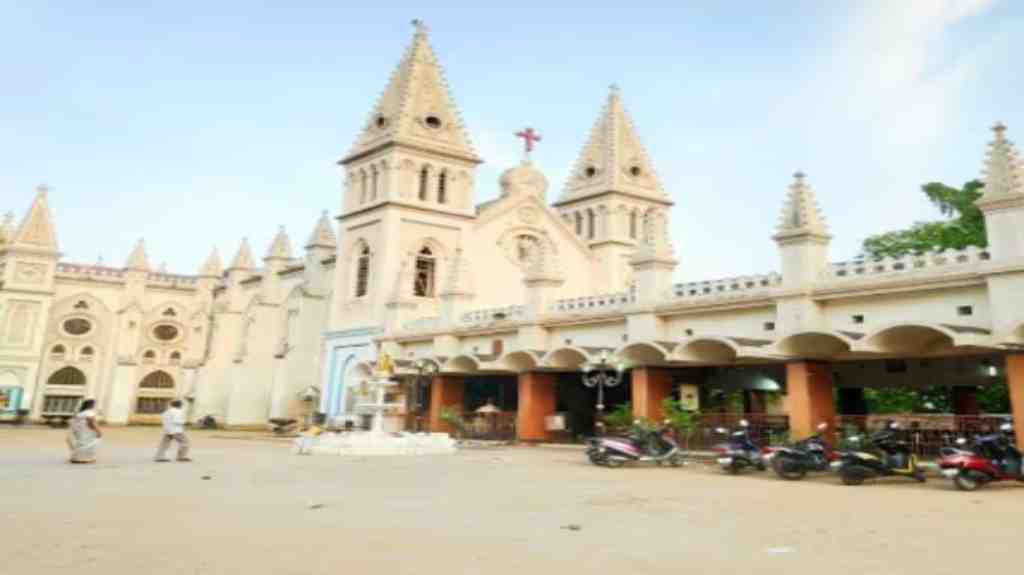 5. Sirumalai Lake
Nestled within Sirumalai's embrace lies a charming lake, its origins traced back to the year 2010 when it was thoughtfully crafted by human hands. Encircled by majestic, verdant trees, this tranquil waterbody reflects the serenity of its surroundings. For those seeking a leisurely experience, the option of boating is at hand, allowing you to gently navigate the peaceful waters of the lake. Boating is typically offered on weekends, ensuring ample water for this delightful activity.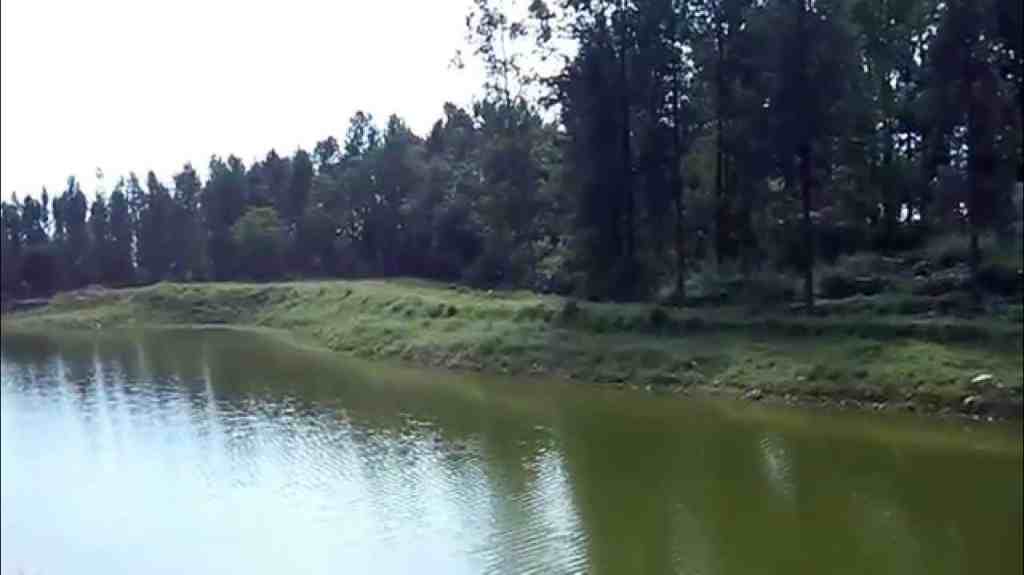 6. Saathiyar Basin
Born in the embrace of the Sirumalai hills, the Saathiyar River embarks on a journey southward, eventually merging its waters with the Vaigai River. The sprawling basin blankets an expanse of 819 square kilometers (316 sq mi), its life-giving reach extending over 4,279.89 hectares (10,575.8 acres) in the sub-basin. Near Vadipatti, the Saathiyar Dam stands tall, a testament to human ingenuity, harnessed for the purpose of irrigation. This fertile realm forms the very cradle of the Saathiyar Dam, nestled within the heart of Madurai.
7. Vellimalai Murugan Temple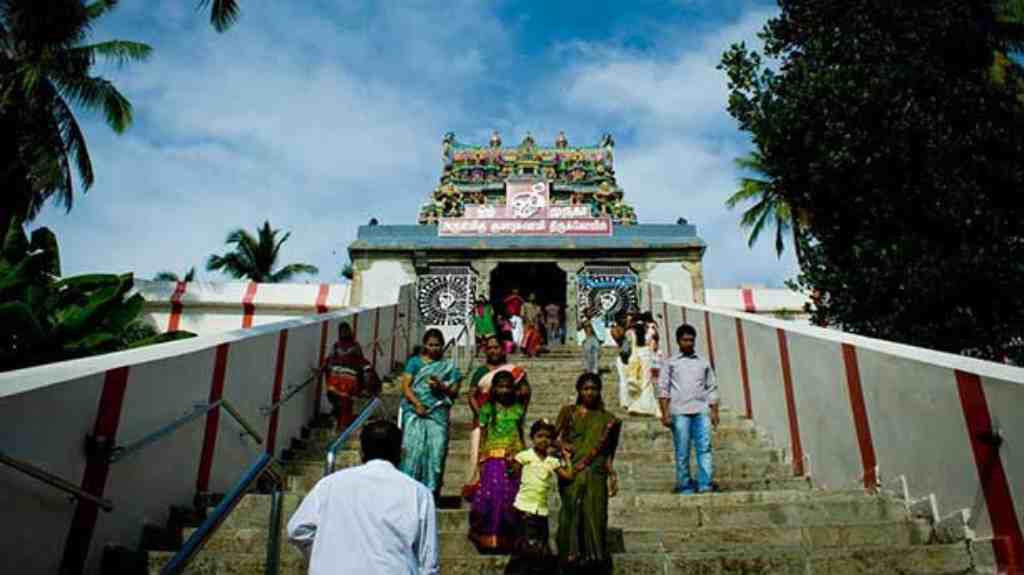 Nestled upon the mountain, the renowned Vellimalai Murugan Temple stands as a testament to devotion. To reach its sacred grounds, one must embark on a 45-minute ascent, venturing over the valleys that cradle the path. This temple's fame resonates across neighboring villages and towns, echoing the devotion that resides within its hallowed walls.
8. Agastya Puram
Nestled within the embrace of Sirumalai Hills, lies Agastya Puram, named in honor of the revered Agastya Siddhar. This sacred enclave, known as Agasthiarpuram, has been a haven for siddhas (wise monks) since ancient times. The air is redolent with the fragrance of medicinal herbs and the vitality of flourishing plants. Crowned at the hill's pinnacle rests a historic Shiva Lingam, a timeless symbol of devotion, its origins tracing back at least five centuries.
9. Kodaikanal
Kodaikanal emerges as a cherished haven for holiday seekers, tucked away amidst the enchanting landscapes of South India. Perched at an elevation of 7200 feet above sea level, this hill station graces the upper Palani Hills of the Western Ghats, near Madurai in Tamil Nadu. Fondly known as the "Princess of Hill Stations," Kodaikanal's allure is undeniable.
Its cool, mist-kissed atmosphere, the captivating panorama of rolling hills, and the embrace of verdant forests captivate visitors year-round. Strolls through wooded paths, leisurely rows on the serene lake, invigorating dips beneath cascading waterfalls, horseback rides, and lakeside cycling all beckon, as you stand in awe of the breathtaking vistas that abound.
10. Kodaikanal Observatory
Nestled in the picturesque Palani range of hills in Southern India, you'll find the Kodaikanal Observatory, a creation of the Indian Institute of Astrophysics. This serene sanctuary was founded in 1899, initially as a Solar Physics Observatory. Over time, it embraced the responsibilities of the erstwhile Madras Observatory, making Kodaikanal a hub of astronomical exploration and discovery.
11. Silver Hills
Within Agastya Puram resides Silver Hill, a majestic elevation that claims the title of the tallest in Sirumalai. Legends whisper that this hill's summit was once composed of shimmering silver. However, in an effort to safeguard it from humanity's potential harm during the era of Kali Yuga, Agastya Siddhar, a sage of alchemical wisdom, transmuted the silver into enduring stone.
Thus, the hill earned its moniker, Silver Hill. Even now, a glimmer of the hill's silvery radiance dances in the sunlight. Atop this noble peak rests a time-honored Shiva Lingam, an embodiment of devotion that has graced its summit for five centuries. Embarking on a journey to its peak entails a 30 to 45-minute trek.
12. Khandige Estate
Spread across a sprawling 1000 acres, the Khandige estate finds its haven in the serene embrace of the Sirumalai hills, a cluster of secluded peaks nestled in Tamil Nadu's Dindigul district. These hills are caressed by three rivers, two of which flow perennially, meandering gracefully through the expanse of the Khandige estate before cascading down into the lowlands, forming a picturesque string of waterfalls.
Embraced by nature's bounty, this region receives an annual average rainfall of 120-132 cm between the months of October and December. Encircled by an expansive swath of around 20-30,000 acres of untouched reserve forest, this estate boasts an unspoiled treasure trove of flora and fauna, especially medicinal plants. The estate's foremost purpose is the preservation of the Western Ghats' biodiversity, acting as a guardian against the relentless deforestation that threatens this precious ecosystem.
13. Selvi Koil Point
This spot provides a sweeping vista that captures both Dindigul and Chinnamalai town in its embrace. As the sun dips below the horizon, the Selvi Koil Point reveals a breathtaking tableau: the enchantingly illuminated Dindigul and its neighboring Chinnamalai town nestled beneath, their contours forming an almost oval-like silhouette.
14. Soundararaja Perumal Temple, Thadikombu
Situated approximately 18 kilometers away from Dindigul along the Dindigul-Karur route, the Thadikombu Perumal Temple stands as a serene abode. Lord Alagar is the presiding deity of this temple, where devotees find solace. The highlight of its celebrations takes place during the Tamil month of Chitrai, spanning April and May. Throughout these 12 days of devotion, the deity is revered through continuous prayers and offerings, marking a significant and cherished festival.
15. Arulmigu Dhandayuthapani Swamy Temple, Palani
The Palani Arulmigu Shri Dhandayuthapani Temple stands proudly as one of the esteemed Six Abodes of Lord Murugan. Nestled close to the town of Palani in the Dindigul district, this temple is located amidst the captivating Palani hills of Tamil Nadu, India. Positioned 100 kilometers (62 miles) southeast of Coimbatore and northwest of Madurai, it radiates spiritual significance and draws devotees from near and far.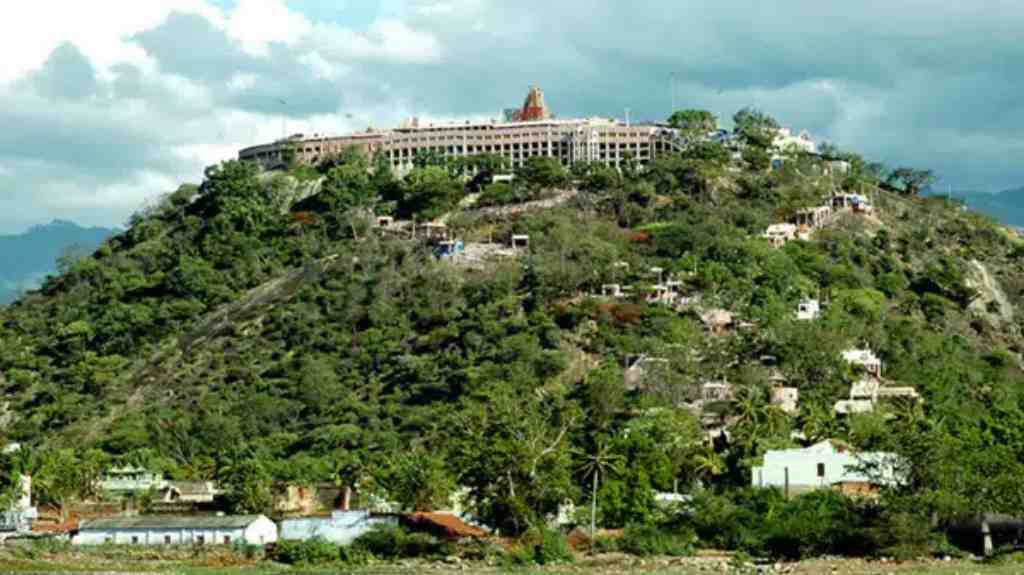 16. Legend
In a tale of celestial court intrigue, Sage Narada once journeyed to Mount Kailash, Shiva's heavenly realm, bearing a unique fruit known as the gyana-palam, or the fruit of knowledge. This unique fruit contained the essence of wisdom at its core. Faced with a decision, Shiva contemplated sharing the fruit between his two sons, Ganesha and Murugan. Sage Narada suggested a challenge instead—whichever son could complete three rounds of the globe first would be the recipient.
Karthikeya, eager and adventurous, embarked on his journey atop his peacock steed. Meanwhile, Ganesha, drawing on his insight, circled around his parents Shiva and Shakti, understanding that they embodied the essence of the world. Impressed by Ganesha's wisdom, Shiva granted him the fruit. When Kartikeya returned, he discovered the outcome and, disheartened, journeyed to the Palani highlands in South India, where he would ultimately make his abode.
17. 20cm Refractor
The Observatory boasts a 20 cm refractor, employed on occasions for studying comets and occultations. Additionally, this instrument is occasionally shared with visitors, offering them the chance to marvel at the wonders of the night sky.
18. Astronomy Museum
Within the Observatory grounds, an engaging Astronomy museum eagerly awaits visitors. Here, captivating displays come to life through vivid imagery, complemented by a handful of informative models. A real-time solar image and the Fraunhofer spectrum further enrich the experience. From April 1st to June 15th, the Kodaikanal Observatory warmly welcomes the public from 10:00 AM to 12:00 PM and 2:00 PM to 4:00 PM. For the remaining days of the year, the Observatory opens its doors every Friday from 10:00 AM to 12:00 PM.
Best Time to Visit in Dindigul
If you want to visit Dindigul, then the best time for you to visit is between October to March.
How to Reach Dindigul
By Air
Closest Airport: Dindigul is conveniently situated just 70 km away from the Madurai Airport.
By Train
Dindigul Railway Station boasts solid links to both Madurai and Chennai. All trains heading south from Chennai to Madurai pass through here. Additionally, the station is part of the passenger railway line connecting Karur and Madurai, providing service to Palani as well.
By Road
Madurai and Dindigul are joined by National Highway 7, creating a vital connection. Dindigul sits along NH 45A, bridging Kanyakumari and Chennai. NH 209 forms another link between Bangalore and Dindigul. Within Dindigul, state highways like Bathalgundu Road and Natham Road intersect. State transport corporations of Karnataka, Kerala, and Tamil Nadu provide services in Dindigul, alongside various private operators who contribute to the transport network.
Best Hotel & Restaurants in Dindigul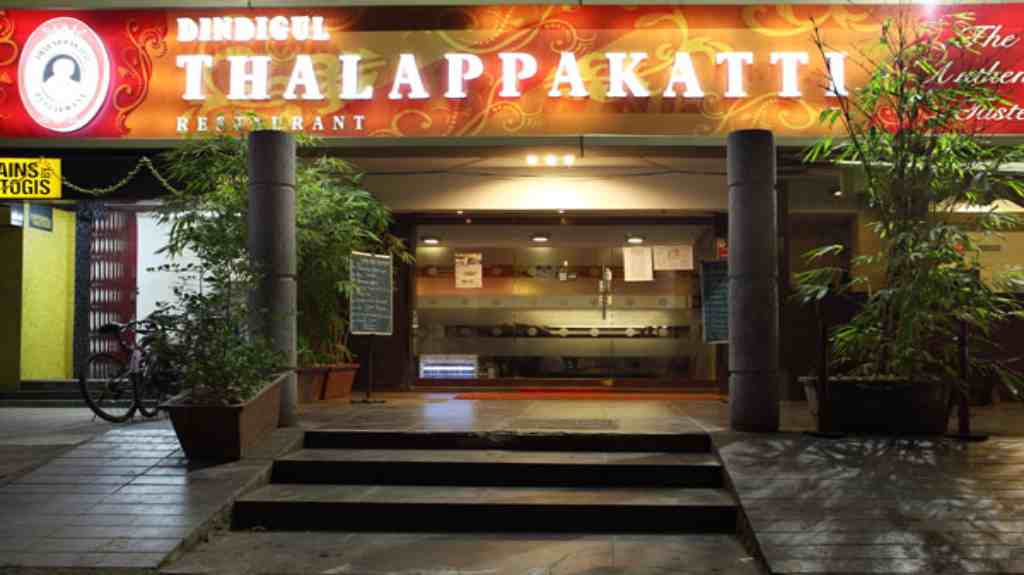 K m Biriyani hotel A/C, family restaurant
Address: 9X6C+6Q3, E Car St, near Parani hospital, Dindigul, Begambur, Tamil Nadu 624001
Address: Begambur, Tamil Nadu
Address: Begambur, Tamil Nadu
Address: Hotel taj, batlagundu road, Mohamadiyapuram, Dindigul, Begambur, Tamil Nadu 624002
Address: 1B, E Car St, Dindigul, Begambur, Tamil Nadu 624001
Address: 153, 1, Madurai Rd, Anwariyya Mahalla, Begambur, Tamil Nadu 624002
FAQ
Q. What is Dindigul Tamil Nadu famous for?
Ans. Dindigul town has maintained a deep-rooted association with the creation of robust and dependable iron locks and safes over an extended period. A cooperative lock manufacturing unit operates in the area, producing these quality locks. Additionally, Dindigul is renowned for its prowess in the leather tanning industry.
Q. Which hill station is closest to Dindigul?
Ans. Nestled in the Dindigul district of Tamil Nadu, India, Kodaikanal stands as a picturesque hill station. Its Tamil name, "The Gift of the Forest," encapsulates its essence. Often hailed as the "Princess of Hill stations," Kodaikanal boasts a rich history as a cherished retreat and sought-after tourist haven.
Read Also:- 16 Best Places to Visit in Ariyalur