Hello dear friends! If you are looking for best places to visit in Jaisalmer for Couples, you are at the right place. In this article, we have brought you complete details of the top 20 tourist places in Jaisalmer. From Jaisalmer Fort and Desert Safari in Jaisalmer to Jaisalmer War Museum and Nathmal ki Haveli and Desert National Park, we've got all the details you need. Also, we will share information about Pokhran Fort and more exciting Best places to visit in Jaisalmer for couples. So, let's get to know about these amazing destinations!
What is famous in Jaisalmer?
Jaisalmer, often called the "Golden City," is a captivating destination in the heart of the Thar Desert in Rajasthan, India. It's renowned for its unique golden-hued sandstone architecture that seems to shimmer in the desert sun.
The centerpiece of Jaisalmer is the majestic Jaisalmer Fort, a UNESCO World Heritage Site, rising like a golden mirage amidst the arid landscape. Inside the fort, you'll find a bustling old town with narrow winding lanes, vibrant markets, and beautifully carved havelis (mansions).
A visit to Jaisalmer isn't complete without exploring the Thar Desert. Travelers can embark on desert safaris, camel rides, or even spend a night in the desert camps to witness breathtaking sunsets and the starry desert skies.
Jaisalmer is also famous for its Jain Temples, with intricate marble and sandstone carvings, and the Patwon Ki Haveli, a cluster of elaborately decorated havelis showcasing Rajasthani craftsmanship. If you want to read in-depth information about Jaisalmer district then get the information from the official website of Jaisalmer.
20 Best Places to visit in Jaisalmer
Jaisalmer Fort

Patwon ki Haveli

Desert Safari in Jaisalmer

Gadisar Lake

Jain Temoles in Jaisalmer

Jaisalmer War Museum

kuldhara Village

Nathmal ki Haveli

Tanot Mata Temple

Desert National Park

Vyas Chhatri

Indo-Pk Border

Bada Bagh

Tazia Tower and Badal Palace

Amar Sagar Lake

Lodhruva

Salim Singh ki Haveli

Khaba Fort

Pokhran Fort

Windmill Park
1. Jaisalmer Fort
Jaisalmer Fort, often called the "Golden Fort," is a magnificent historic fortress located in the heart of Jaisalmer, Rajasthan, India. This UNESCO World Heritage Site is renowned for its stunning golden-hued sandstone architecture, which seems to glow in the sunlight, giving it its name.
The fort is not just a historic monument; it's a living fort with a bustling town inside its walls. As you explore its narrow winding lanes, you'll come across vibrant markets, shops, restaurants, and beautifully carved havelis (mansions) that showcase the rich Rajasthani craftsmanship.
Within the fort, you can visit attractions like the Jain Temples, with intricate marble and sandstone carvings, and the Palace Museum, which houses artifacts from the royal era. The fort's vantage point offers panoramic views of the city and the vast Thar Desert, especially captivating during sunrise and sunset.
Jaisalmer Fort is not only a remarkable architectural marvel but also a testament to the city's rich history and culture. It stands as a must-visit destination for travelers seeking a glimpse of Rajasthan's unique charm and heritage.
2. Patwon ki Haveli
Patwon ki Haveli, located in Jaisalmer, Rajasthan, is a collection of five elaborately crafted havelis (mansions) that showcase the intricate architecture and craftsmanship of Rajasthan. These havelis were built in the 19th century by the wealthy Patwa family, who were prominent traders.
Key features of Patwon ki Haveli include:
Architectural Splendor: The havelis are renowned for their finely detailed facades, featuring intricate carvings, ornate balconies, and lattice work. The sandstone structures glisten in the golden sunlight, adding to their charm.
Historical Significance: Patwon ki Haveli provides a glimpse into the opulent lifestyle of the merchants of that era. Each haveli has unique features, and exploring them allows you to step back in time.
Museum: One of the havelis has been converted into a museum that houses artifacts and exhibits related to the history and culture of Jaisalmer.

Cultural Experience: Visiting Patwon ki Haveli is an enriching cultural experience, as it allows you to appreciate the artistic and architectural heritage of Rajasthan.
3. Desert Safari in Jaisalmer
A Desert Safari in Jaisalmer is an adventurous journey into the Thar Desert, surrounding the city. This thrilling experience includes camel or jeep rides through the sandy terrain, the chance to witness stunning sunsets, and the option to camp under the starry desert sky. It's an opportunity to explore the unique landscape and culture of the desert while enjoying the tranquility and beauty of this arid region.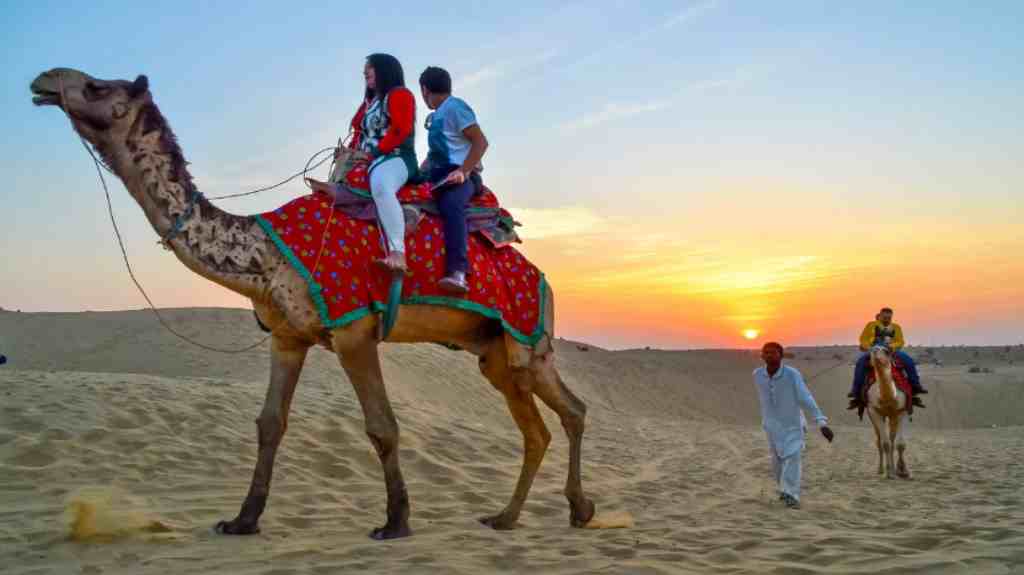 4. Gadisar Lake
Gadisar Lake sits in the Jaisalmer district of Rajasthan, India. It was initially constructed in 1156 AD by King Rawal Jaisal, the founder of Jaisalmer, and later restored around 1367 AD by Gadsi Singh Bhati. This serene lake is man-made and lies approximately 1.5 kilometers from Jaisalmer Fort. Historically, it served as the city's primary water source. Today, water flows into Gadisar Lake from the Indira Gandhi Canal, ensuring it never runs dry.
5. Jain Temoles in Jaisalmer
The Jain Temples of Jaisalmer are nestled within the Jaisalmer Fort complex. There are a total of seven temples, each a masterpiece in its own right. These temples feature intricate designs, adorned with frescoes, mirrors, and meticulous detailing, reminiscent of the famous Dilwara temples. As you approach the Jain Temples in Jaisalmer, you'll encounter the Chandraprabhu Temple, the first of the seven. Built in 1509, it is dedicated to the eighth Tirthankar. The temple, including its mandapa (prayer hall), is nothing short of an architectural marvel.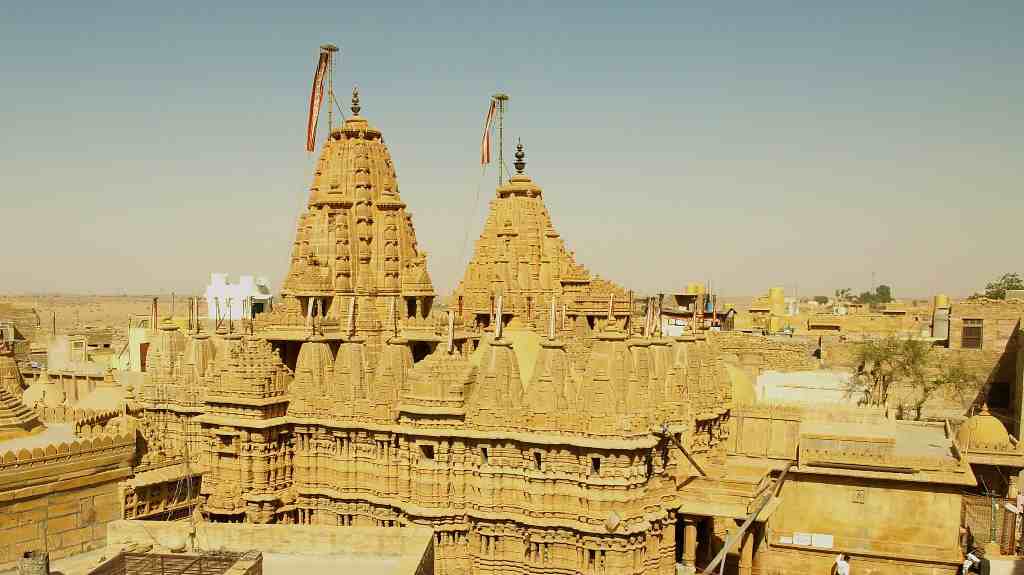 6. Jaisalmer War Museum
The Jaisalmer War Museum is a special place in Jaisalmer, India, dedicated to honoring the brave soldiers who served in the Indian Armed Forces. This museum showcases a wide array of exhibits, including tanks, military vehicles, aircraft, and weaponry, all of which provide insights into India's military history and achievements.
Visitors can explore the various outdoor displays and indoor galleries, which feature artifacts, photographs, and memorabilia related to the armed forces. It's a place where people can learn about the sacrifices and valor of Indian soldiers while gaining a deeper appreciation for the country's military heritage.
The Jaisalmer War Museum serves as a reminder of the courage and dedication of the Indian Armed Forces and is a place for both education and reflection.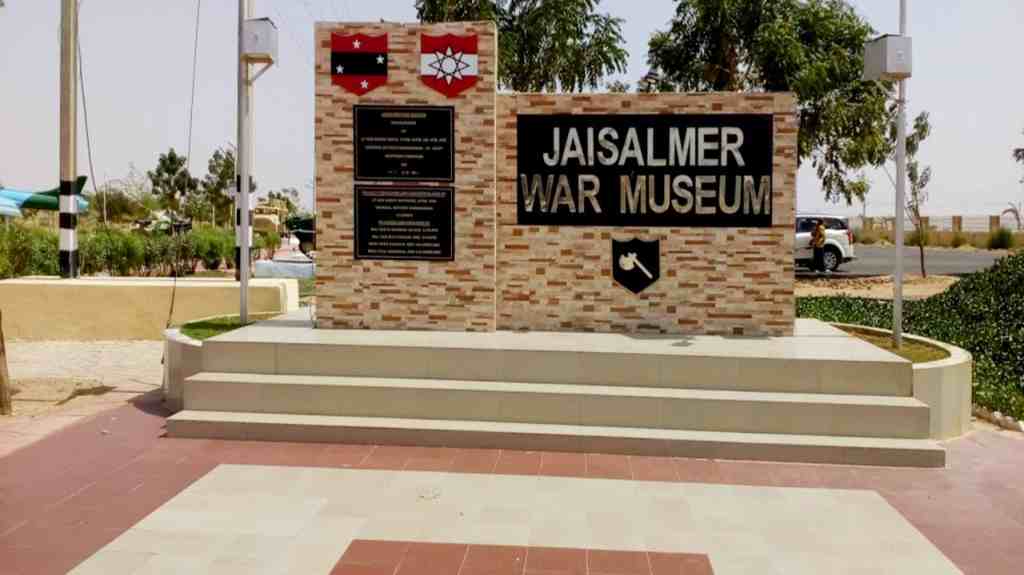 7. Kuldhara Village
Kuldhara Village, located near Jaisalmer in Rajasthan, India, is an intriguing and abandoned village with a mysterious history. This village was once inhabited by the Paliwal Brahmins, who suddenly vanished centuries ago, leaving behind a ghost town.
Legend has it that the villagers were compelled to abandon Kuldhara due to oppressive taxes and an unjust ruler. They cursed the village, vowing that no one would ever settle there again. As a result, the village remains uninhabited to this day, giving it an eerie and desolate atmosphere.
Visitors to Kuldhara Village can explore the well-preserved ruins, including houses, temples, and a deserted marketplace. The village is often shrouded in mystery and is a popular destination for those interested in history and the paranormal.
8. Nathmal ki Haveli
Nathmal ki Haveli is a remarkable architectural gem located in Jaisalmer, India. This haveli, or mansion, is renowned for its intricate and splendid design, characterized by its stunning facades adorned with delicate carvings.
What makes Nathmal ki Haveli unique is its history. It was not constructed by a single craftsman but by two brothers, Hathi and Lulu, who worked on different facets of the building without any formal architectural plans. As a result, the haveli showcases two distinct styles on its twin facades, making it a captivating blend of creativity and craftsmanship.
Visitors to Nathmal ki Haveli can admire the intricate details, including the finely carved balconies, ornate windows, and exquisite stone work. The haveli is a testament to the artistic talent and architectural finesse of the bygone era.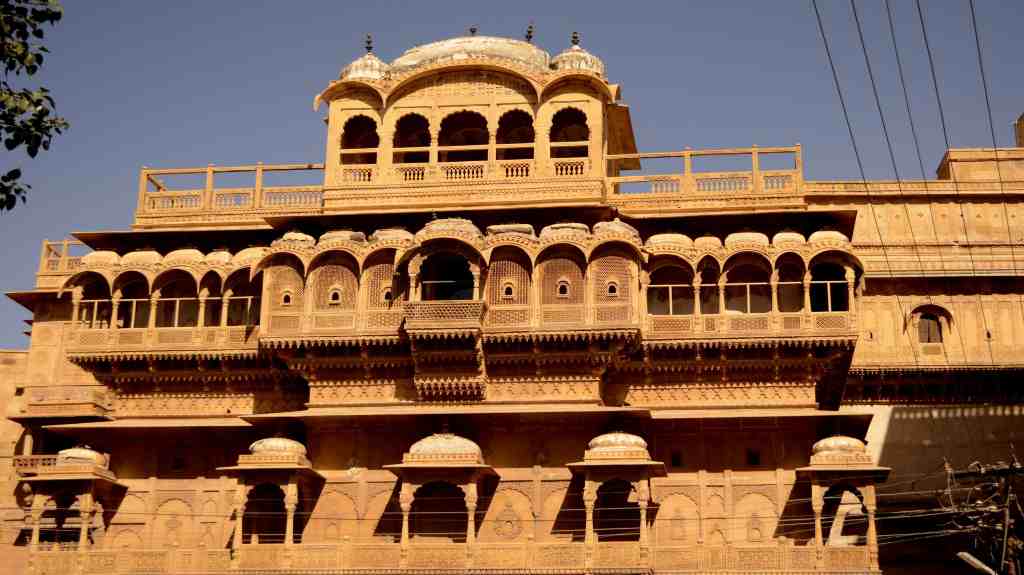 9. Tanot Mata Temple
Tanot Mata Temple, situated in Jaisalmer, Rajasthan, is a place of deep religious significance and historical importance. This temple is dedicated to Goddess Tanot, a manifestation of the divine feminine in Hinduism.
What makes Tanot Mata Temple unique is its connection to a remarkable event in history. During the 1965 Indo-Pak War, Pakistani forces launched numerous attacks on the nearby Longewala border post. Astonishingly, the temple withstood heavy bombardment, and none of the bombs dropped by the enemy exploded near the temple. This event is considered a divine intervention and has turned the temple into a symbol of faith and protection.
The temple is adorned with vibrant decorations and a peaceful ambiance, attracting devotees and visitors from far and wide. It is also under the care of the Border Security Force (BSF), who maintain the temple and honor the goddess for her protective blessings.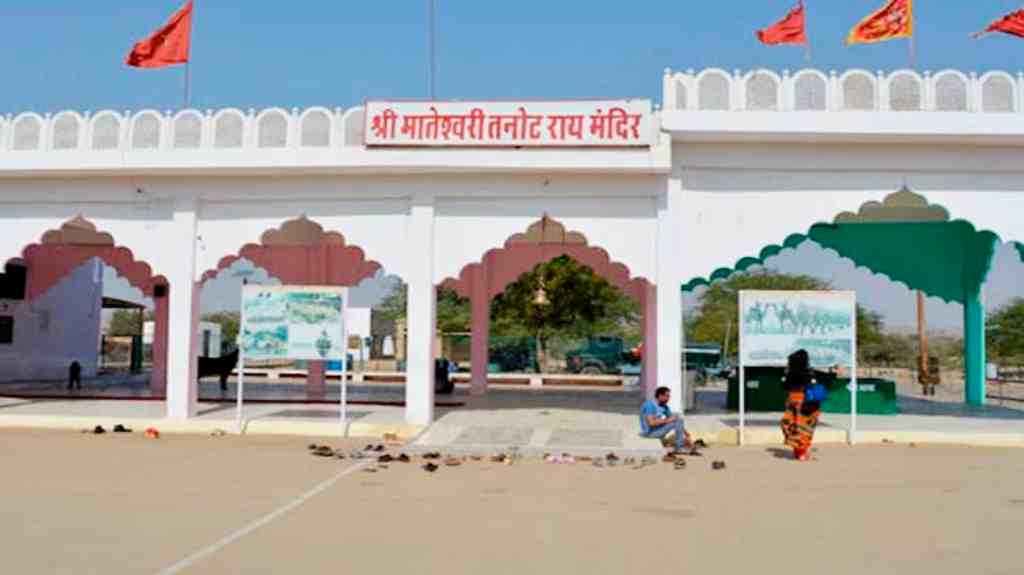 10. Desert National Park
The Desert National Park in Jaisalmer is a hidden treasure waiting to be explored. It's a National Park unlike any other, nestled in the heart of the desert, offering a truly distinctive experience. Here, the vast stretches of sand and rugged terrain stand in stark contrast to the lush green forests typically associated with National Parks.
Within this park, you'll encounter a fascinating array of plants and animals that thrive in this challenging environment, showcasing the remarkable resilience of desert life. Moreover, a visit to this park provides a splendid opportunity to delve into the region's rich cultural heritage, with ancient ruins and traditional villages dotting its landscape.
Established in 1980 to protect the pristine ecosystem of the Thar Desert, the Desert National Park ranks among India's largest national parks, covering a vast expanse of 3162 square kilometers. It boasts unique architectural wonders, a storied history, and a diverse range of flora and fauna. As you explore, you'll encounter a diverse terrain, including salt lakes, mudflats, and rocky outcrops, all adding to the park's captivating charm. This National Park in the heart of the Jaisalmer desert is a must-visit for anyone eager to discover the natural marvels of this extraordinary region.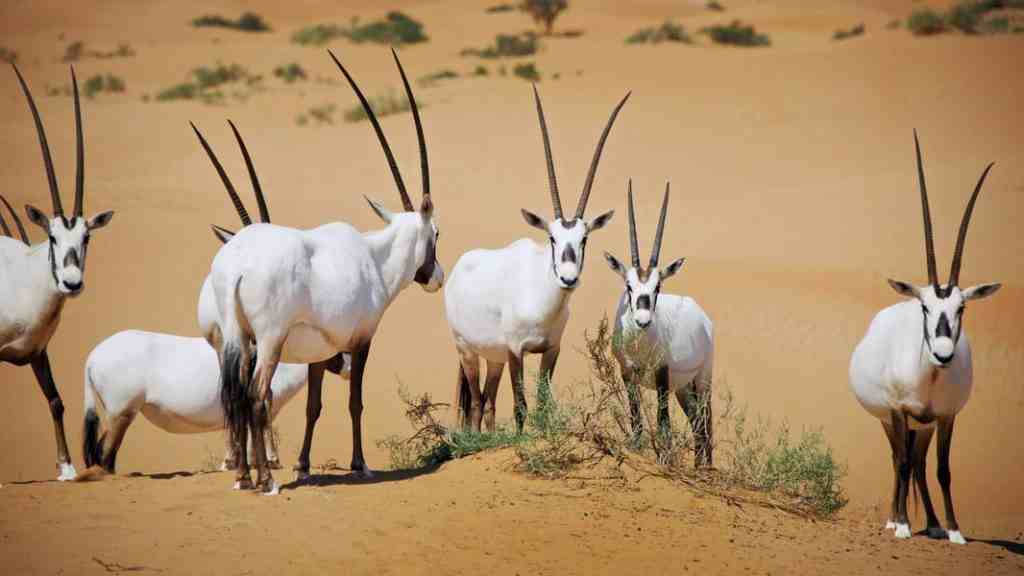 11. Vyas Chhatri
In the land of Jaisalmer, where history and beauty blend seamlessly, you'll find a treasure trove of forts, palaces, and Havelis. Amidst these wonders, one attraction shines brightly—Vyas Chhatri. This remarkable monument pays homage to Sage Vyas, the revered author of the Hindu epic Mahabharata.
Dating back to the 18th century, Vyas Chhatri stands as a testament to Rajput architecture's grandeur. It boasts intricate carvings and vibrant colors that breathe life into its design.
This expansive complex houses not only the Chhatri but also a collection of temples, pavilions, and more. Ascending to the Chhatri's terrace offers a breathtaking view, where the vast desert landscape unfolds before your eyes, stretching as far as you can see. It's a captivating glimpse into the heart of Jaisalmer's rich history and natural beauty.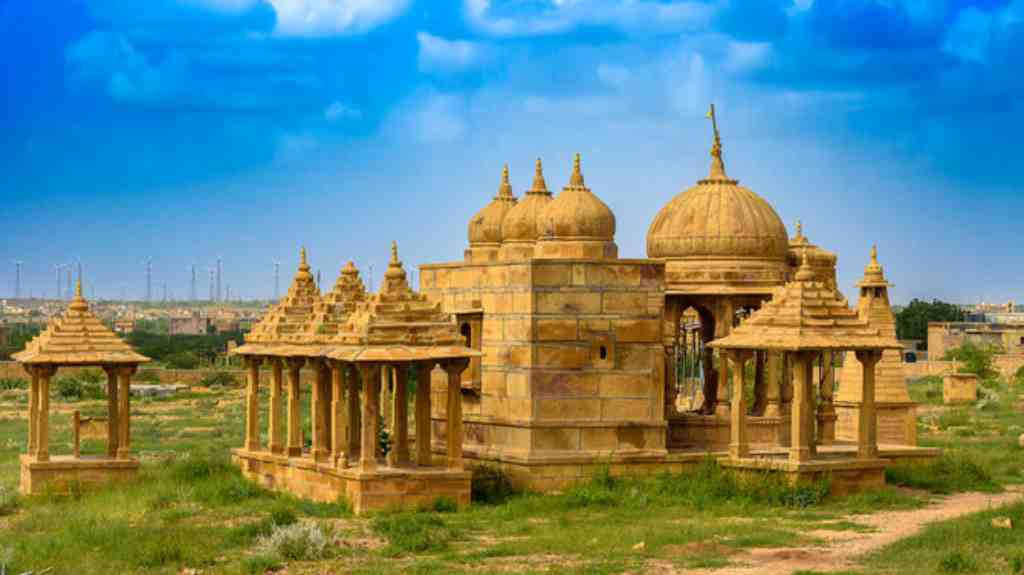 12. Indo-Pk Border
Exploring the Indo-Pak Border ranks among the most unique experiences you can have in Jaisalmer. Located near the Tanot Mata Temple, a visit requires prior permission and permits from the Indian Military Forces.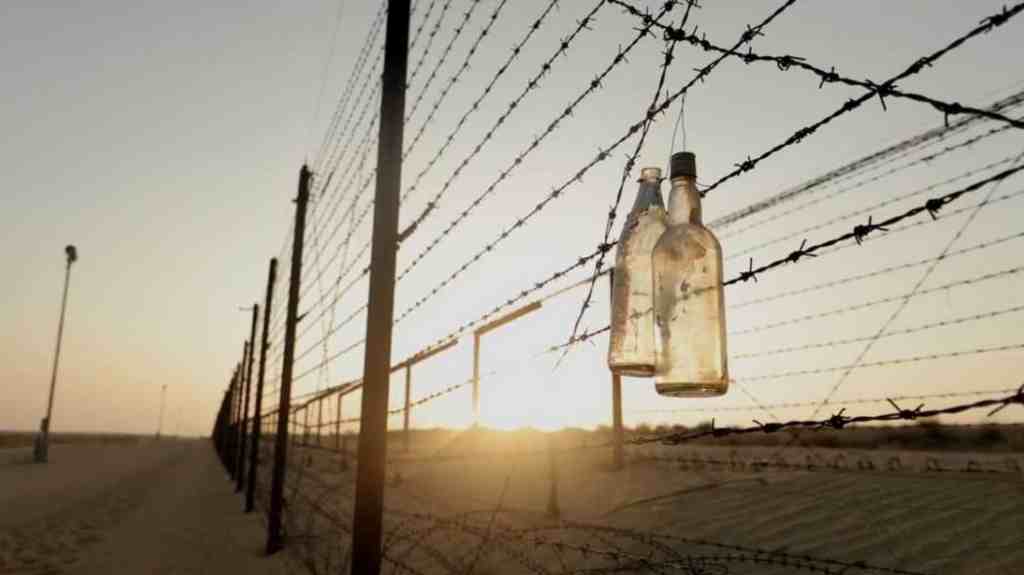 13. Bada Bagh
Bada Bagh rests atop a modest hill. Here, you'll find memorial chhatris, each skillfully carved from sandstone blocks. These chhatris come in various sizes, each designed to honor different members of the royal family: the kings, queens, princes, and other esteemed members. Adorning each chhatri is a marble slab bearing inscriptions about the departed royalty, accompanied by a symbolic depiction of a man on horseback.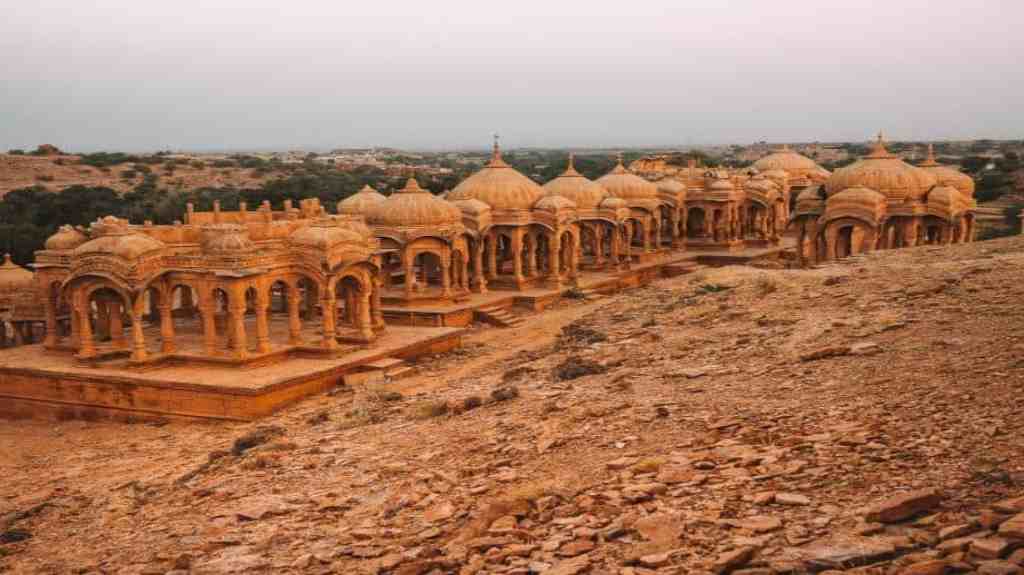 14. Tazia Tower and Badal Palace
Jaisalmer, often referred to as the "Golden City," is a treasure trove of architectural marvels and cultural heritage. Its vast sand dunes, majestic forts, and charming havelis create an atmosphere of timeless beauty. Wandering through its winding streets feels like stepping back into an era of royalty, where every nook whispers tales of valor and romance.
In this enchanting setting, the Tazia Tower stands tall as a remarkable architectural masterpiece, gracefully adorning the desert skyline. It serves as a testament to the rich history and unique craftsmanship of the region, boasting exquisite artistry and intricate designs.
The Tazia Tower, also known as the Badal Palace, graces Jaisalmer with its five-tiered elegance. Erected in the late 19th century, it was commissioned by the local Muslim community as a mark of reverence for the sacred resting places of several Imams. The tower earns its name, "Tazia," from the intricate replicas of these holy burials that are an integral part of its captivating design.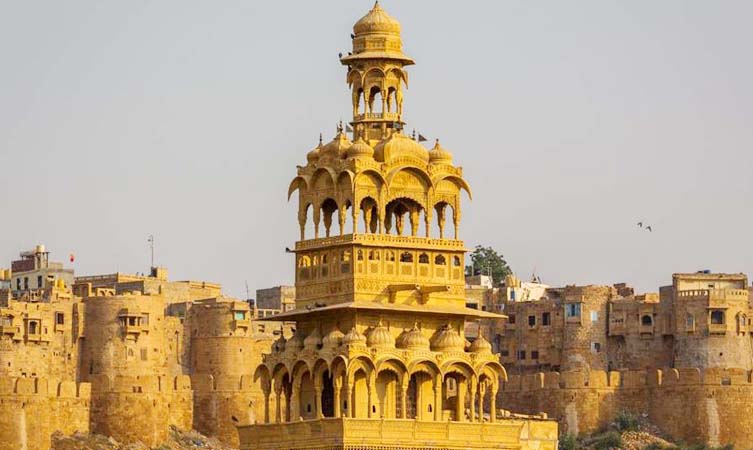 15. Amar Sagar Lake
Amar Sagar is a charming little lake that also doubles as an oasis. It's nestled beside the 17th-century Amar Singh Palace, a majestic structure built by Maharawal Akhai Singh in honor of his predecessor, Amar Singh.
Adjacent to the palace, you'll find pavilions and a grand staircase leading down to the Amar Sagar Lake. The haveli itself is designed like a series of apartments, and it stands five stories tall. What truly makes the Amar Sagar famous are its remarkable murals, adorning its walls with captivating artistry.
16. Lodhruva
Lodrawa, also known as Lodurva, Lodarva, or Laudrava, is a village situated in the Jaisalmer district of Rajasthan, India. Located just 15 kilometers northwest of Jaisalmer city, Lodrawa carries a rich historical legacy.
In ancient times, Lodrawa served as the capital of the Bhati dynasty until Rawal Jaisal established the Jaisalmer state and shifted the capital to Jaisalmer in 1156 CE. This village and its surrounding area are renowned for their historical temples, predominantly of Jain origin. These temples were originally constructed in the pre-12th-century Maru-Gurjara style, reminiscent of the Chalukya Empire's architecture. Later, in the 17th century, they were meticulously restored, maintaining the essence of their original design while adding more intricate and ornate details.
17. Salim Singh ki Haveli
Salim Singh ki Haveli, crafted in the 19th century, bears the name of its creator, Salim Singh, the then-prime minister of Jaisalmer. Salim Singh was known for his substantial riches, and he invested generously in the construction of this grand edifice. The haveli's design was entrusted to two acclaimed brothers, both distinguished architects of their era.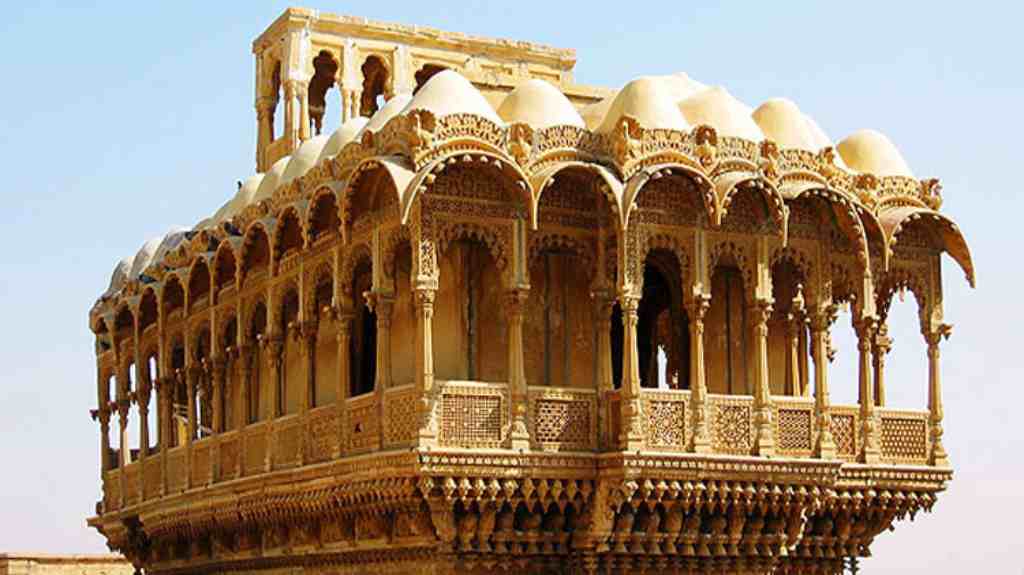 18. Khaba Fort
Nestled within the expansive Thar Desert of Rajasthan, you'll discover the hidden treasure of Khaba Fort in Jaisalmer. This ancient fort traces its origins back to the 14th century and offers a captivating glimpse into the region's rich history and vibrant culture.
This remarkable fort has endured the test of time, standing as a testament to Rajasthan's architectural prowess. Since the 1800s, desert winds have swept over the abandoned fort. In days gone by, the fort thrived as a bustling city, complete with shops, residences, and temples.
The Paliwal Brahmins, renowned for their affluence, were the masterminds behind the construction of Khaba Fort in Jaisalmer during the 14th century. The fort's formidable design served as a formidable defense against invaders. The Paliwals were known for their self-sustaining way of life, and the fort was crafted to embody that self-sufficiency.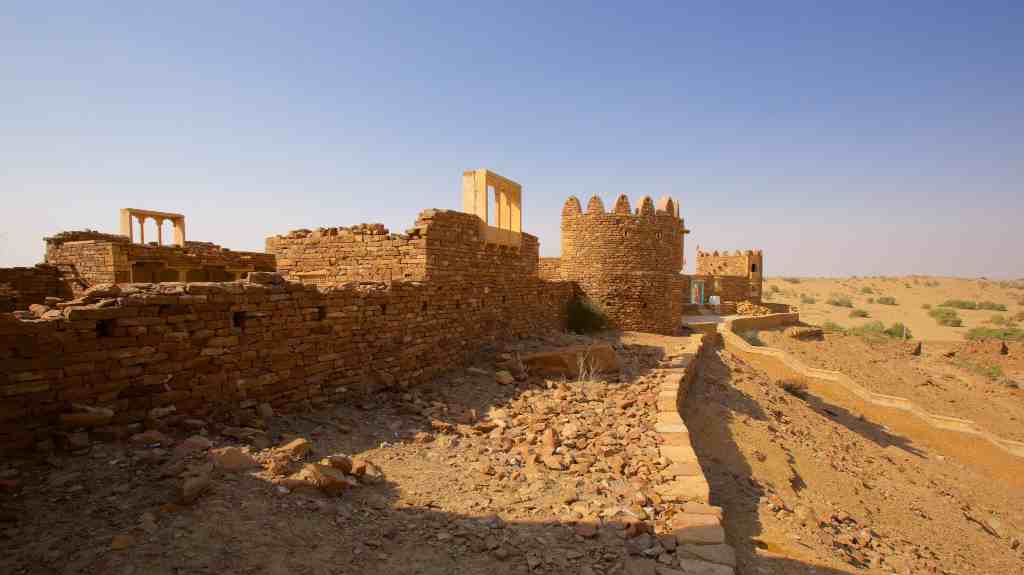 19. Pokhran Fort
Balagarh Fort, also known as Pokhran Fort, was constructed by Marwar Thakur Rao Maldeo during the 14th century. "Pokhran" translates to "the place of five mirages," encompassed by sandy, rocky, and salt-laden terrains. Within this small fort stands a temple crafted from red sandstone, devoted to Goddess Durga. The fort is nestled in the remote Thar Desert and notably served as a test site for India's inaugural underground nuclear weapon experiments.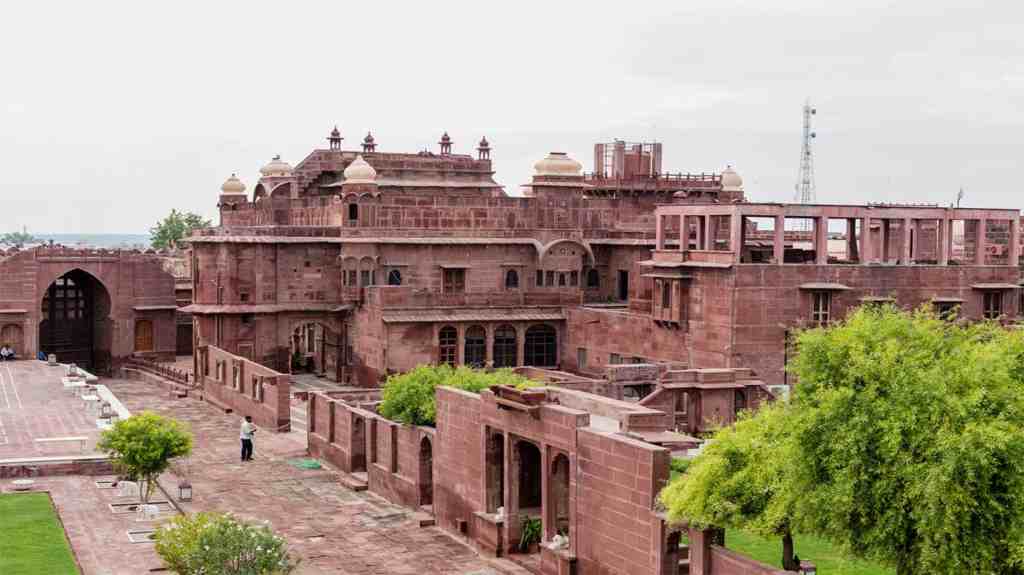 20. Windmill Park
The Jaisalmer Wind Park stands as India's second-largest and the fourth-largest operational onshore wind farm worldwide. This ambitious project is situated in the Jaisalmer district of Western Rajasthan, India. Launched in August 2001 and developed by Suzlon Energy, it incorporates Suzlon's entire wind turbine portfolio, spanning from the earliest 350 kW models to the most recent S9X – 2.1 MW series. With an impressive installed capacity of 1,064 MW, it ranks among the world's most significant operational onshore wind farms.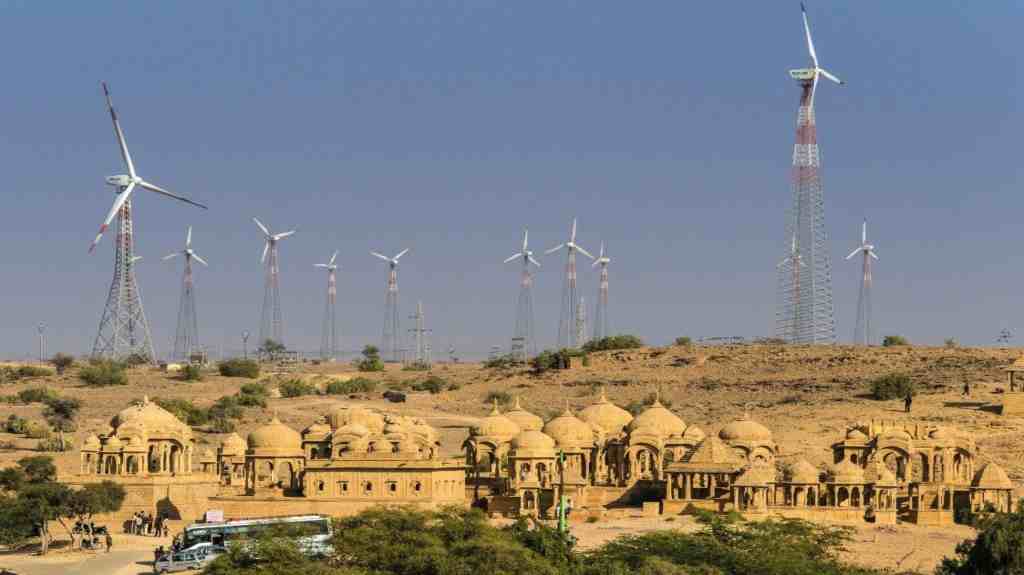 Best Time ti Visit in Jaisalmer
The best time to visit in Jaisalmer is from October to March (Winter Months).
How to Reach Jaisalmer
By Air
Jodhpur Airport (approximately 300 kilometers from Jaisalmer)

Once you arrive at Jodhpur Airport, you can hire a taxi or take a bus to reach Jaisalmer. The journey by road offers scenic views of the desert landscape.
By Train
Jaisalmer Railway Station: Jaisalmer has its own railway station, which is well-connected to major cities like Delhi, Jaipur, Jodhpur, and others.

Trains like the "Palace on Wheels" and the "Desert Queen" provide a luxurious way to travel to Jaisalmer.
By Road
Jaisalmer is accessible by road, and you can opt for a private car, taxi, or bus.

The city is well-connected to neighboring cities and towns via a network of highways.
Read Also:- Top 8 places to visit in Farrukhabad