Hello dear friends! If you are looking for Best places to visit in Navsari for couples, you are at the right place. In this article, we have brought you complete details of the Top 9 Places to visit in Navsari for couples. From Dandi Kutir and Jamshed Baug to Swaminarayan Temple and Jalaram Temple and Vansda National Park, we've got all the details you need. Also, we will share information about Gandhi Smruti Mandir and more exciting best places to visit in Navsari for couples. So, let's get to know about these amazing destinations!
Navsari, located in the Indian state of Gujarat, is a vibrant city with a rich historical and cultural heritage. Known for its important role in India's freedom struggle, Navsari has a blend of modern development and traditional charm. The city is famous for its educational institutions and has produced many notable personalities.
Surrounded by fertile agricultural land, Navsari contributes to the economic prosperity of the region through its agricultural activities including the cultivation of fruits, vegetables and flowers. The religious diversity of the city is evident in its many temples, mosques and Parsi fire temples, reflecting the harmonious coexistence of different communities.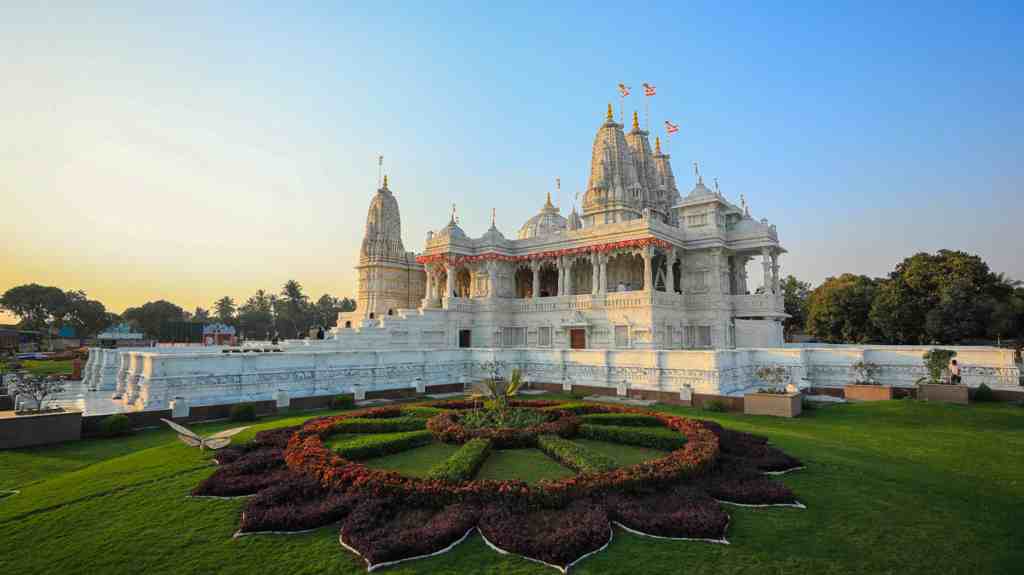 9 Best Places to Visit in Navsari
Dandi Kutir

Jamshed Baug

Gandhi Smruti Mandir

Swaminarayan Temple

Dastur Meherji- Rana Library

Sundarvan

Jalaram Temple

Vansda National Park

Mota Bazar
1. Dandi Kutir
Located in Navsari, Dandi Kutir is a museum dedicated to Mahatma Gandhi's historic Dandi March. It features lifelike exhibits, multimedia presentations, and artifacts that depict the journey and significance of the Salt Satyagraha.
2. Jamshed Baug
Jamshed Baug is a beautiful garden and palace complex in Navsari. The well-maintained garden provides a serene escape, and the palace, built in the 19th century, showcases impressive architecture and historical charm.
3. Gandhi Smruti Mandir
Dedicated to Mahatma Gandhi, this memorial is a peaceful place for reflection. It houses a museum showcasing Gandhi's life and principles, providing insight into his contributions to India's independence movement.
4. Swaminarayan Temple
The Swaminarayan Temple in Navsari is a prominent religious site. It is known for its intricate architecture and serves as a place of worship and spiritual reflection for devotees.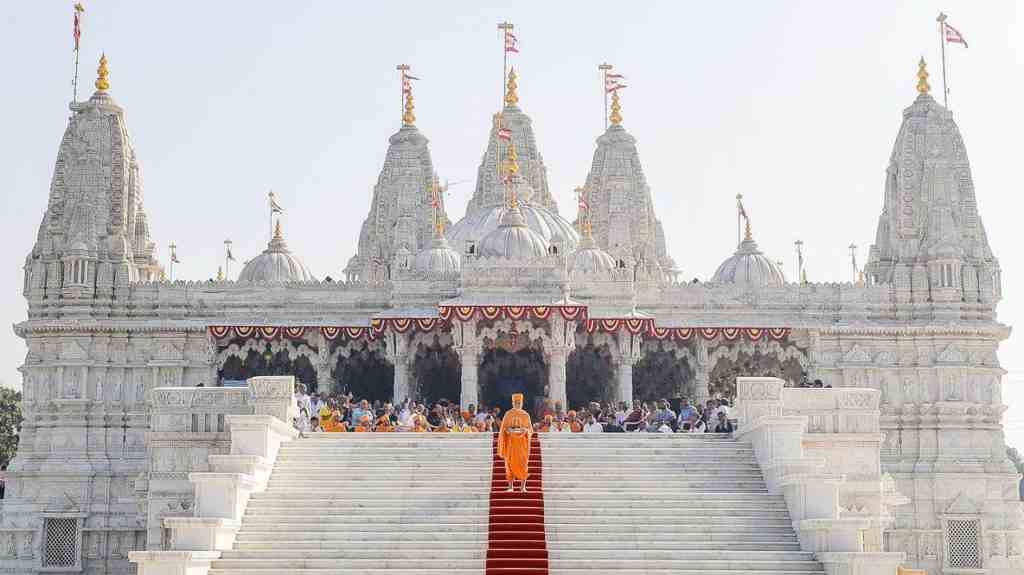 5. Dastur Meherji- Rana Library
This library is a treasure trove of rare books, manuscripts, and historical documents. It offers a glimpse into the rich cultural and literary heritage of the Parsi community in Navsari.
6. Sundarvan
Sundarvan is a nature park that offers a serene environment for nature lovers. It features lush greenery, walking trails, and a variety of plant and bird species, providing a peaceful retreat from city life.
7. Jalaram Temple
Dedicated to the saint Jalaram Bapa, this temple is a popular pilgrimage site. It attracts devotees seeking blessings and spiritual solace in a tranquil and spiritual setting.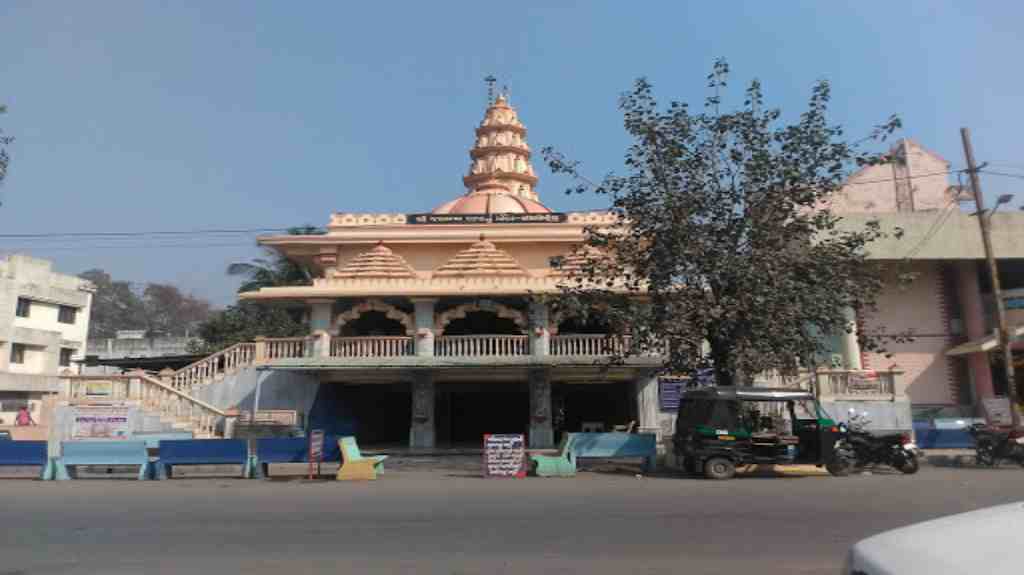 8. Vansda National Park
Address:- QF7P+GCP, Vansda, Gujarat 394710
Phone:- 079 2397 7200
Timings:- 8 am–5 pm
Google Review:- Click Here
While not directly in Navsari, Vansda National Park is relatively close by and worth a visit for nature enthusiasts. The park is known for its rich biodiversity, including various species of flora and fauna.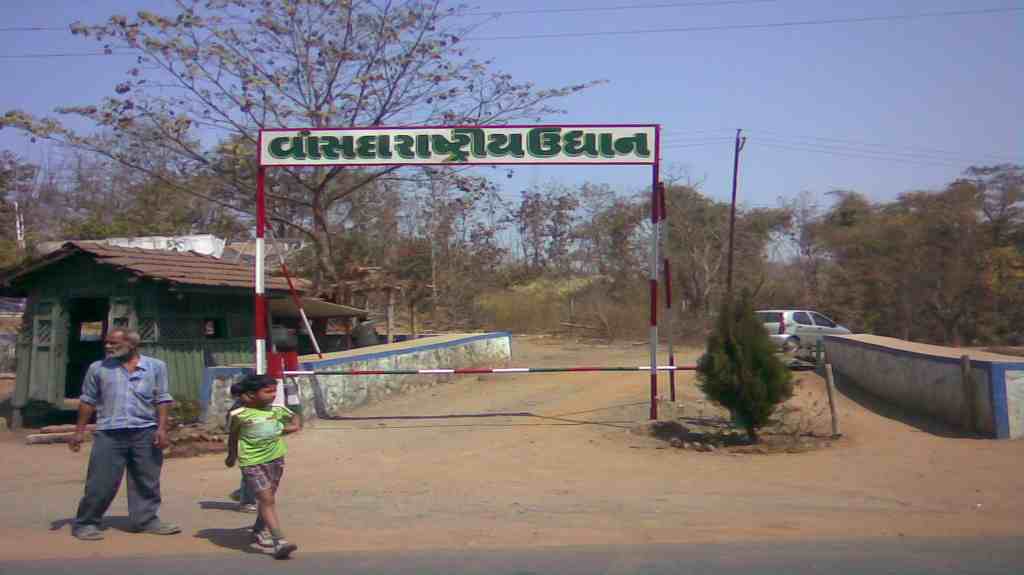 9. Mota Bazar
Mota Bazar is a bustling market where you can experience the local culture and shop for traditional Gujarati handicrafts, textiles, and spices. It's a great place to immerse yourself in the vibrant atmosphere of Navsari.
Best Time to Visit in Navsari
The best time to visit Navsari is during the winter months from October to March. During this period, the weather is generally pleasant, with temperatures ranging from cool to mild.
How to Reach Navsari
By Air
Navsari is conveniently close to Surat Airport, located about 40 km away from the city center. The airport facilitates numerous flights, linking Navsari with different parts of Gujarat and the rest of the country.
By Train
Navsari has its own railway station, Navsari Junction, which is well-connected to major cities across India. Regular train services operate to and from Navsari, providing a convenient and efficient mode of transportation.
By Road
The highway NH 08 goes through Navsari District, and you can catch state transport buses connecting Navsari to major cities like Surat, Vadodara, and Ahmedabad.
Read Also:- 12 Best Places to visit in Guwahati for Couples