Hello dear friends! If you are looking for best places to visit in Korba, you are at the right place. In this article, we have brought you complete details of the 12 Best Korba Picnic Spot. From Kanki and Devapahari to Mouhargarh and Kosagaigarh and Chaiturgarh, we've got all the details you need. Also, we will share information about Pali and more exciting places to visit in Dindigul. So, let's get to know about these amazing destinations!
Korba, situated in the Chhattisgarh state of India, is both a city and an industrial zone within Korba District. In the past, it was a part of Bilaspur District until May 25, 1998, when it became an independent district to streamline administration, though it still falls under the Bilaspur Division.
Known as Chhattisgarh's Industrial Hub, Korba is abundant in essential resources like coal and water needed for power production. Together, NTPC, CSEB East, BALCO & BCPP, KTPS, DSPM, and CSEB West collaborate to generate a total of 3650 MW of electricity. Top Tourist Attractions in Korba promise a memorable journey into its beauty and culture.
12 Best Korba Picnic Spot
Embark on a journey of exploration as you visit the diverse and fascinating Interesting Tourist Places in Korba.
Kanki

Chaiturgarh

Devapahari

Kendai

Kosagaigarh

Madwaarani

Sarvamangala

Mouhargarh

Kudurmal

Sitamani

Pali

Tuman
1. Kanki
Kanki, a village nestled along the banks of the Hasdeo River near Urga, a mere 20 kilometers away from Korba. Positioned just 12 kilometers from Urga, it is celebrated as the home of the revered Kankeshwar, also known as Chakreshwar Mahadev temple. The temple's origins trace back to around AD 1857, believed to have been constructed by the Zamindars of Korba.
Within the temple's confines, numerous exquisite stone images grace its surroundings, including idols of deities like Shiva and Parvati. Adding to its charm, an ancient temple dedicated to Goddess Durga stands nearby. The village is enveloped by lush forests and adorned with several ponds. Migratory birds, in their breeding season, grace the area with their presence.
2. Chaiturgarh
Chaithurgarh (also known as Lafagarh) sits approximately 70 kilometers away from Korba town. Positioned 25 kilometers north of Pali, it rests at an elevation of 3060 feet atop a hill. This architectural marvel was originally built by Raja Pratwidev the First, and it's hailed by archaeologists as one of the most formidable natural forts. Thanks to its naturally sturdy walls, only a few sections required additional fortification. The fort boasts three primary gateways: Menaka, Humkara, and Simhadwar.
At the hill's peak lies an expansive, flat region spanning 5 square kilometers, adorned with five ponds, three of which are consistently filled with water. The renowned Mahishasur Mardini temple graces this area, featuring an idol of Mahishasur Mardini with twelve arms in its inner sanctum. A further 3 kilometers away from the temple lies Shankar Cave—a 25-foot-long tunnel-like cave accessible only by crawling due to its narrow dimensions.
The hillocks of Chaithurgarh are renowned for their natural splendor and the thrilling adventures they offer. A diverse array of wild animals and birds call this place home. For the convenience of visitors, the SECL has established a rest house, and the temple trust has set up rooms for tourists. During Navaratri, special Pujas are held, adding a unique spiritual dimension to this captivating location.
3. Devapahari
Devapahari rests 58 kilometers to the North East of Korba, nestled by the side of the Chornai River. This river blesses the area with a beautiful waterfall known as Govind Kunj in the heart of Devapahari.
4. Kendai
Kendai, a village located 85 kilometers away from the Korba district headquarters on the Bilaspur-Ambikapur State Highway No. 5, stands as a picturesque gem. This charming village offers a delightful picnic spot, featuring a captivating waterfall that cascades from a height of 75 feet.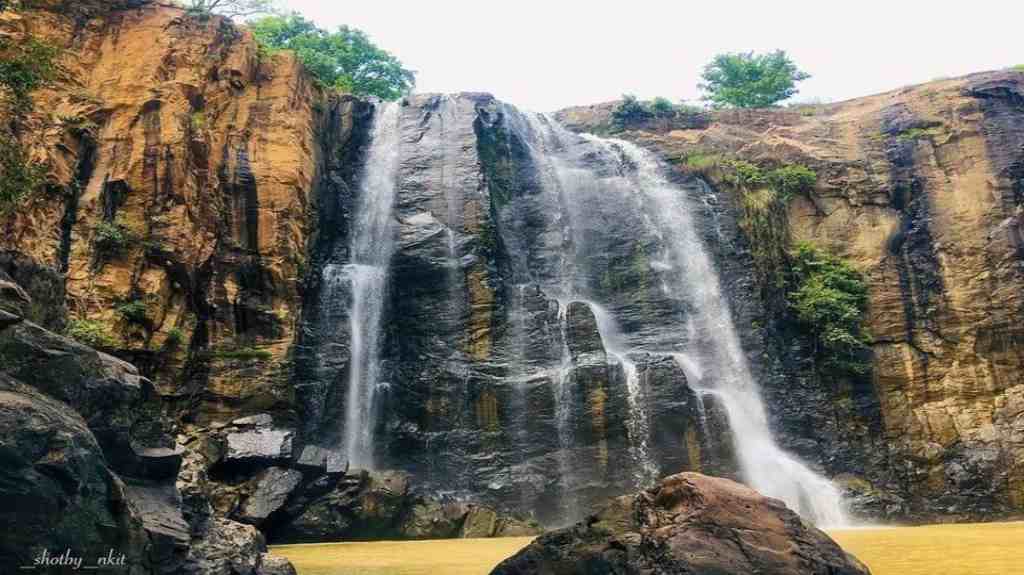 5. Kosagaigarh
Kosagaigarh, a village resting 25 kilometers away along the Korba-Katghora Road, perches upon the heights of Putka Pahad. This village was established by a Raja, its protection assured by natural barriers, prompting walls to be erected only in certain areas. Positioned at an elevation of 1570 feet above sea level, this spot grants a panoramic view of a significant portion of Korba district.
The main entrance to the fort features a narrow, tunnel-like passage, only spacious enough for a single person to traverse. During times of conflict, the king's soldiers would thwart enemies by releasing sizable boulders from the fort's height. The hill's surroundings are strewn with remnants of ancient structures. Concealed within a dense forest, the fort shares its habitat with wildlife like bears, leopards, and more.
6. Madwaarani
The Madwarani Temple stands along the Korba-Champa Road, approximately 22 kilometers from the district headquarters. Perched atop the hill, this temple is dedicated to Goddess Madwarani. The temple's folklore traces back to Navaratri when jowar crops grew beneath Kalmi trees near the temple. Each year, during the Navaratri season (September-October), a local fair is joyfully celebrated by the community.
7. Sarvamangala
Sarvamangala stands as a renowned temple in Korba district, devoted to the deity Durga. Constructed by the forebears of Rajeshwar Dayal, a prominent Zamindar of Korba, this temple finds itself encircled by Kali Mandir, Trilokinath Mandir, and Jyoti Kalash Bhavan. Moreover, an intriguing cave is nestled here, traversing beneath the river and emerging on the opposite bank. This very cave was frequented by Rani Dhanraj Kunwar Devi for her daily visits to the temple.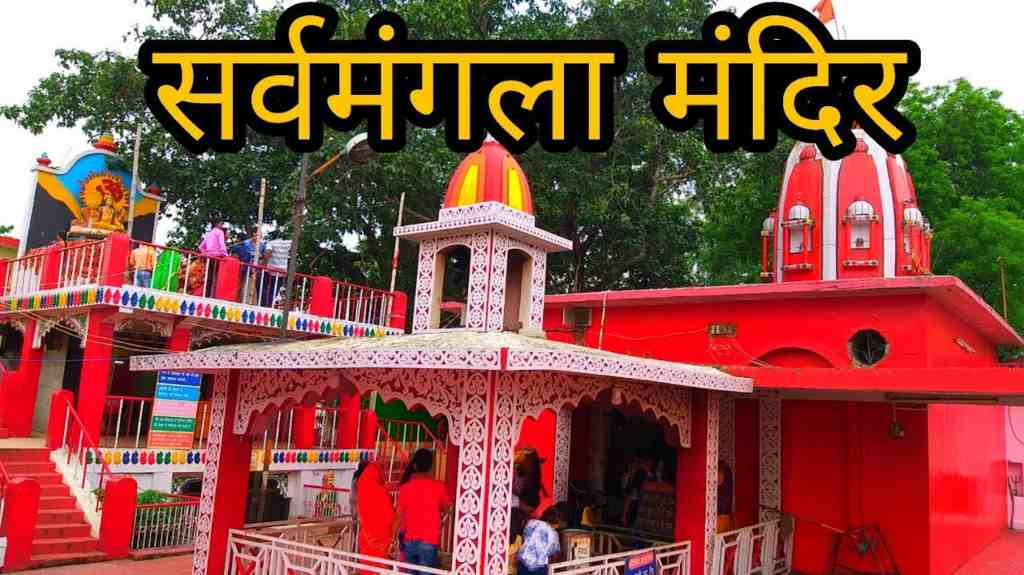 8. Mouhargarh
The remains of the fort are discovered atop Pouna Khara hill, standing at an elevation of 2000 feet. This hill lies approximately 15 kilometers to the northeast of Rajgamar coal mines. Among the remnants, an ancient inscription adorns one of the pillars, accompanied by several idols. The dense forest enveloping the fort provides sanctuary to diverse wildlife and various bird species.
9. Kudurmal
Kudurmal, a quaint village just 15 kilometers away from Korba's district headquarters, holds a historical gem—a Samadhi that's over 500 years old, belonging to one of Saint Kabir's disciples.
Adding to its significance, the village boasts the Sankatmochan Hanuman Mandir, built by the esteemed Saint Mahatma Kevlal Patel. The temple's centerpiece is an idol of Hanuman, encircled by smaller shrines dedicated to Durga, Kali, Kabir, Ram, Sita, and others. Every year, on Magh Purnima (January and February), a vibrant fair takes place here. Adjacent to the temple, nestled beneath a rock, lies a cave that attracts pilgrims.
10. Sitamani
The Sitamani Temples and caves stand out as significant draws for tourists in Korba. Carved from rocks, these caves house statues of Ram, Sita, and Laxman, while the footprints discovered within are believed to belong to Goddess Sita. Adjacent to these caves, a grand Ram Sita Temple commands attention. Travelers from distant places make their way to these temples and caves, drawn by their captivating presence.
11. Pali
Pali, a charming village situated around 58 kilometers away from Korba city, draws visitors from distant lands who are captivated by the shimmering lake's allure and the enchanting ancient temples that grace the area. Additionally, an age-old temple dedicated to Lord Shiva stands in this picturesque village. These combined attractions render Pali an essential stop for anyone exploring Korba.
12. Tuman
Tuman, a cozy village, rests just 10 kilometers from Katghora and 30 kilometers from the district headquarters, positioned in the northwest.
Delving into ancient history, Tuman emerges as the once-capital of kings from the Haihaya dynasty. An age-old Shiv Mandir graces the village, believed to have been erected during the rule of King Ratnadev the First of the Kalchuri dynasty, around 11 A.D. Aside from this sacred temple, various other remnants of the past are scattered in the area.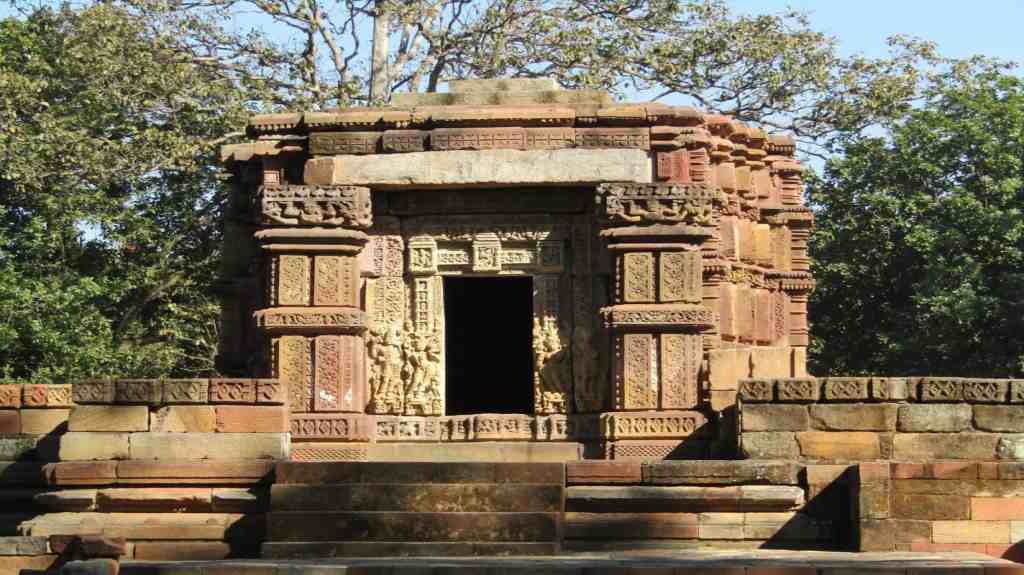 Best time to Visit in Korba
The Best time to visit Korba is during the winter months, from October to March, when the weather is pleasant and comfortable for outdoor activities.
How to Reach in Korba
By Road
Korba is linked to nearby big cities through National Highway 111. Getting around by road is facilitated by private buses, government-operated buses, and taxis. State-run buses offer convenient connections to nearby cities and towns. Additionally, local transport options comprise metered taxis and auto-rickshaws. Taxis and autos within the city charge reasonable fares based on the traveled distance. For local journeys, shared taxis and autos are also accessible, with fares calculated per seat.
By Train
Korba boasts its own train station, offering frequent train services to significant cities and states. Positioned on the Champa-Gevra route of the Howrah-Nagpur-Mumbai line, the Korba station is well-connected.
Bt Air
The nearest airport to Korba is situated in Raipur, approximately 213 kilometers away from the city.
Best Hotels & Restaurants in Korba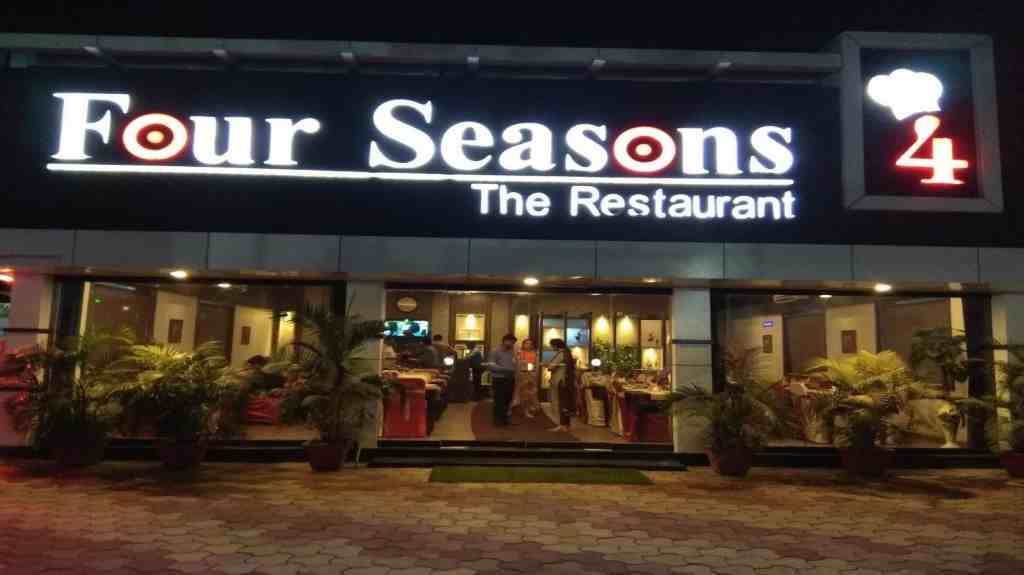 Address: Korba Ho, Near New Bus Stand, Transport Nagar, Korba – 495677
Phone: +(91)-9669828808, 9826630304, +(91)-7759-245929, 245807, 245808, +(91)-7759-245929
Address: Transport Nagar, Near Transport Nagar Chowk, Korba – 495677
Phone: +(91)-9981135052, +(91)-7759-246052, 246053, 246054, 246055, +(91)-7759-246055
Address: Transport Nagar, Near ICICI Bank, Korba – 495677
Phone: +(91)-9827163108, +(91)-7759-246240, 246340
Address: Transport Nagar Chowk, Transport Nagar, Korba – 495677
Phone: +(91)-9926807445, +(91)-7759-221885, 223085, +(91)-7759-221885
Address: Korba Champa Road, Korba Ho, Urga, Korba – 495677
Phone: +(91)-9165337777, +(91)-7759-660660, 18002703737
FAQ
Q. Is Korba rural or urban?
Ans. Based on information shared by the Indian Government in the 2011 Census, Korba is grouped as an Urban Agglomeration in the Class I UAs/Towns category.
Q. Why Korba is famous in Chhattisgarh?
Ans. Korba is commonly known as the Industrial Hub of Chhattisgarh. The area is rich in the important materials required for producing power, like coal and water. Working together, the four Thermal Power Plants – NTPC, BALCO & BCPP, CSEB East, KTPS, DSPM, CSEB West – generate a total of 3650 MW of electricity.
Q. What is the famous thing in Korba?
Ans. The top Tourist attractions to visit in Korba are: Palm Mall, Chakreshwar Mahadev Temple, Dev Pahari Waterfall.
Read Also:- 18 Best Places to Visit in Dindigul