Best places to visit in kannauj; Kannauj is a city, kannauj is situated in Uttar Pradesh, India. kannauj is also known as kanyakubja historically, kannauj is situated near the Ganga river, about 80 km northwest of Kanpur.
In kannauj, you can see many ancient ruins and artifacts, kannauj is an important city during the Gupta empire, and kannauj became the capital of Harsha's empire in the early seventh century, which includes most parts of northern India.
In kannauj, a large number of Hindu temples and Buddhist monasteries were built in the 9th and 10th centuries. In 1018, however, kannauj was razed by Mahmud of Ghazna, kannauj has plundered again in 1194, in which time it was almost destroyed.
Since then, kannauj has been of minor importance, it is renowned for the purpose of making perfumes and tobacco, these are kannauj history.
Kannauj famous for perfumes or we can say ittar, as soon as you enter kannauj which is 130 km northwest of Lukhnow the very essence of ittar will take you to a different world.
In this city people have been manufacturing it for 5000 years yes that's why kannauj called as perfume city of India, kannauj is the only place where the largest amount of ittar is manufactured in the entire world.
80 percent of the populations a part of this manufacturing field, ittar is derived from the Persian word "at". you already heard about it.
Let's see what are the best places to visit in kannauj.
At first, the perfumes of kannauj, once you visit kannauj then you will know the perfumes is in the air of kannauj, kannauj famous for perfumes there are tones of liter perfumes produces in kannauj.
Perfumes are an essential thing in our daily life, we all use perfumes in our daily routine, when we go out to a party or wedding function then perfume is a must.
Many people like perfumes so much they spent lakhs to purchase their desire perfume from the market, and when the perfumes are natural the value of the perfumes is increased.
Kannauj is also called the perfume capital of India, kannauj famous for its natural and awesome perfumes have a look at how perfumes were made in kannauj.
But how did the culture of this industry start in this city?
The process of making perfume or ittar is mentioned in the scriptures of Ayurveda since ancient times. the first available description of the perfume is found in the Vedas.
It's written in the Vedas that when 'yajnas' were performed, a lot of things went into it as a sacrifice, a foul smell used to emulate when meat was sacrificed, in order to eliminate that aromic ingredients were offered into the fire.
Further, the art of extracting scent from different things began, the synthetic perfumes having a chemical combination are being manufactured on a large scale.
But the traditional process of preparing perfume in kannauj never goes outdated people have been manufacturing perfume since 5000 years no changes have been made in the process.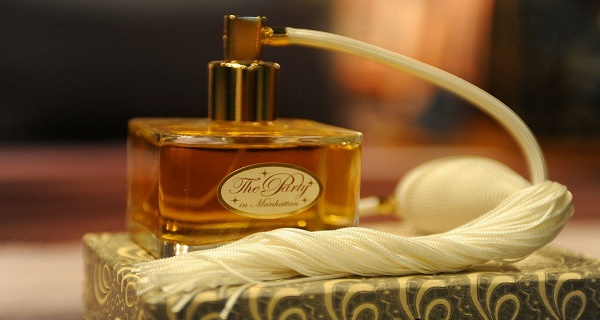 In kannauj perfumes are prepared with the help of a hydro-distillation process, in this nickel-plated copper vessel is used for the same so that they don't get rusted.
Flowers are soaked in water and heated in containers, and condensers are filled with oil, on boiling, the vapor of the flower passes through the hollow bamboo pipes into the condenser.
The oil present in the condenser absorbs the vapors fragrance, this process goes on for around 5 hours excess water is separated from the oil after the condenser completely cool down.
As per the perfume quality, this process is repeated, its continuous process with the same oil. six types of perfumes are made in kannauj, perfumes are kannauj history.
Comprising of rose, Sheena, shamama henna, Jasmin, Bela, and a fragrance kannauj famous for mud perfume, Kalidas has written in his scripture that when it rains in the month of ashada.
The earth releases a special fragrance, kannauj merchants have captured that fragrance in bottles, mud perfumes are made only in kannauj.
Because it's natural and safe it is also used in cosmetics and medicines, perfumes made in kannauj are supplied around India.
As per the flower season, around 20 lakh liter of organic perfume is manufactured here, it is also exported to 50 countries in large quantities.
TOP 5 places to visit in kannauj.
Archeological museum kannauj:- Archeological museum kannauj is famous for its vast variety of clayed idols, which proves that at ancient times kannauj famous for its culture and arts.
It was a fully developed locality right from the Mayura age, by seeing clay models it shows that kannauj was a very progressive district of ancient times. it is one of the best places to visit in kannauj.
Even historical Chinese visitor hwenswang praised this district during his India visit. in this archeological museum kannauj this antiquity, idols are categorized as:-
Very ancient period then,

Mayura period(325BC)

Shudag period(184BC)

Kushar period(100AD)

Gupta period(319AD to 450AD)

Post gupta period(450AD to 650AD)

Harsh period
In archeological museum kannauj, you can see old art and idols, also you can see ancient structure and designs however, this place is renovated by the government it is one of the best places to visit in kannauj.
Lakh bahosi bird sanctuary:- Lakh bahosi bird sanctuary is established in 1989, it is located near lakhbahosi village in kannauj district of Uttar Pradesh and its longitude/latitude is 2654'47.50"N79`39'19.20″E.
This bird sanctuary is one of India's largest bird sanctuaries, is about covering 80sq km including a large lake, and also a part of the upper Ganga canal.
Lakhbahosi is off the road towards tirwa, Tirwa is a small town 15 km away from kannauj city.it is one of the best places to visit in kannauj because of its natural view or we can say this place is a natural gift to kannauj.
If you are willing to go to kannauj then go between November and march because the birds are seen in this season you can see a lot of birds in this season.
In the month of December, January and February this place shoes its maximum potential. jackal, blue bull, mongoose fishing cat, and monkeys are the animals spotted here.
Because in this season you can see maximum types of the bird over here at the bahosi lake which covers3 sq km area. And the part about it in this place you can see up to 49 families of birds in this season.
As per the survey, there is a total of 97 bird families are available in India while bird-related with 49 families has been shown at lakh bahosi bird sanctuary.
Gauri Shankar Temple:- Gauri Shankar temple is a kannauj temple situated in kannauj, it is only 6 km away from the kannauj station.
It is one of the most famous temples in the city there are many people who visit this kannauj temple every day, it is the most famous religious place of kannauj.
in this temple, you can see pictures of different god and goddesses on the wall of the temple, and also you can see beautiful arts and design inside the temple.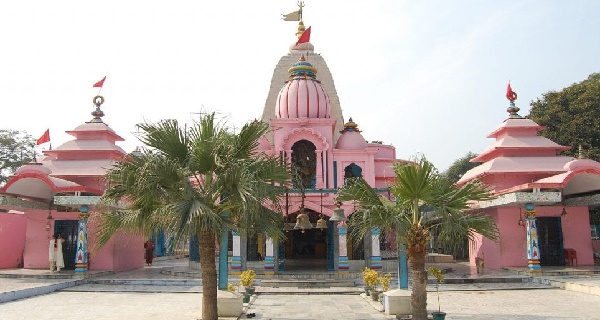 One visit to this kannauj temple sees the ancient idols and ancient art in this temple, there are mainly three temples two is small and one which is in middle is big where shivling is placed.
People come to this temple and worship lord shiva by performing Hindu rituals in the temple, it is a holy and religious place of the kannauj, it is one of the best places to visit in kannauj.
This temple is very ancient, some people say that it is opened well before christ, this temple was built in the 7th century by emperor Harsha of kannauj, eventually destroyed by Mahmud Ghazni in 1018 AD.
Annapurna Temple:- This temple is also a kannauj temple, it is situated in tirwa ar kannauj district, it is also one of the ancient temples in kannauj. This temple belongs to maa Annapurna Devi, a Hindu goddess.
Native people say that the most interesting part about this temple is its idols of elephants, no one can count well because of some illusion or something else.
According to local peoples, this temple is about 500 years old and there is a gold gummbat at the peak of the temple.
One can see the ancient artwork and ancient idols in this temple, this temple is very huge, in this temple the video recording and taking pictures of the inside is banned.
This is one of the best places to visit in kannauj because of its architecture and ancient kannauj history, if you are willing to visit kannauj then go to Annapurna Temple once.
Raja Jaichand fort kannauj:-  Raja JaiChand fort kannauj belongs to its king Jai Chand of kannauj, it is also called Lakhan Kila of kannauj.
Jai Chand or Jayachandra was a Rajput king from the gahadavala dynasty between 1170-1194 CE, he ruled the antarvedi country on the Ganga plains, including kanyakubja and Varanasi.
There is a very interesting history about the Jai Chand and Prithviraj Chauhan, according to Prithviraj raso in a medical legendary text, Jai Chand was a rival king of another Indian king, Prithviraj Chauhan.
Jaichands daughter samyukta eloped with Prithviraj against his wishes, and he allied with ghurids to ensure the downfall of Prithviraj Chauhan.
Apar from history have a look at the present raja jaichand fort kannauj, it is situated in kannauj city in entrance one can see a tall statue of jaichand.
This place is very high, one has to climb or hike to reach the fort, view from the fort is very awesome, one can see the entire kannauj at this fort.
This is one of the best places to visit in kannauj, one can see broken walls and ancient structures in the fort, if you are willing to go to the Kannauj city then going to this fort is not a waste of time.
Kannauj market:- Kannauj market is famous for its perfumes, apart from the perfume kannauj market is also famous for a sweet snack called gatta.
Gatta is a sweet snack, it is very delicious to eat and it is a very famous food of kannauj, there is a lot of street food which is famous in kannauj.
One can see the mass production and a very large market of perfumes in kannauj market, it is one of the best places to visit in kannauj.
In the kannauj market, one can see the variety of perfumes 100 rs to 100000 rs worth perfume it's all up to the quality of the perfume.
Kannauj is a city in Uttar Pradesh surrounded by some famous cities like Farrukhabad, Hardoi, Etawah, Mainpuri, Lucknow, Unnao, Kanpur, Fatehpur, etc.
Distance between kannauj to Farrukhabad is about 58 km, to Hardoi is about 63 km, to Etawah is about 109 km, to Mainpuri is about 140 km, to Lucknow is about 124 km, and to Kanpur is about 85 km.
These are Kannauj nearby city, you can also go to this kannauj nearby city for travel, these also the best places to visit in Kannauj.
These are some famous places to visit in kannauj and visit nearby cities for travel and tourism purposes, if you are willing to go to a religious place then you must visit Uttar Pradesh.
Last but not least visit new places and try new foods to explore places and try everything, we have one life live it like one life don't waste your time worrying about life just chill.
Conclusion:- Kannauj is a very ancient place it is used in very ancient books and lippies of ancient history India, many rural emperors make kannauj this is also called the land of kings in ancient times.
Due to this place has a desire or we can say a hobby of the perfumes in this city that's why nowadays it is our perfume capital of India.
This place has many temples and mosques that represents its religious factor, people are very religious in India many people travel to visit religious places and kannauj is one of the religious places.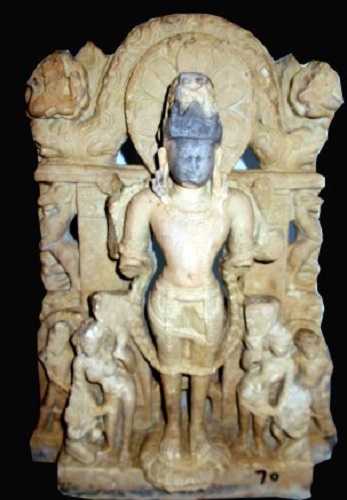 There are many famous temples in the Kannauj like maa Annapurna temple and guru Shankar temple of kannauj these are one of the best places to visit in kannauj.
Kannauj is well known for its interesting history, this place is existed in very ancient time and has a great history of itself, its temple and forts tells the story about its past times.
Kannauj is one of the best places to visit on your bucket list because it is so much to learn about our ancient history, Kannauj is well known for famous things like perfume and tobacco production.
Apart from that its sweets and street foods are also famous in the entire Uttar Pradesh, one should visit kannauj once in their entire lifetime.
FaQ about kannauj:- 
1.Where is kannauj is located?
Ans:- Kannauj is a district and a city in Uttar Pradesh northern India.
2.Why kannauj os famous?
Ans:- Kannauj is famous for its massive production of natural perfumes and tobacco production.
3.Who was the famous king in kannauj?
Ans:- Yashovarman was the king of kannauj in the early 8th century and had previously been ruled by Harsha.
4.Who was the last ruler of kannauj?
Ans:- Vajrayudh was the last king of the kannauj.
5.What is the old name of kannauj?
Ans:- Kannauj is also known as kanyakubja in ancient times.