Looking for the best meals to make at home during quarantine? You've come to the right place. With dine-in restaurants being closed and safety concerns related to ordering food, we've taken a step back from our usual lives and back to good old' homemade food.
We've seen the rise of homemade cooking and recipes this quarantine on social media, from Algona coffee to banana bread, everyone's been experimenting. Many people are also using this excessive free time to amp up their cooking skills or start learning how to cook altogether.
Although it may be a bit frustrating in the beginning, when what you've made doesn't turn out as nicely as you expected it to, practice makes perfect. Don't forget to get advice from family or friends and start with these top 10 best meals to make at home.
Here is the 10 Best Meals to Make at Home
Momos
This is something everyone has been trying at home these days. A very popular street food, momos can also be made at home in under two hours.
Momos can be both vegetarian or non-vegetarian depending on your tastes, but don't forget to make a spicy sauce side dish that will compliment the momos well.
For those of you who already have a bit of experience in cooking Indian dishes at home, this is surely one of the best meals to make at home.
Prepare the outer layer of the momo using all-purpose flour, salt, and water.
Mix it until it becomes a firm dough
Form the filling of the momos with either vegetables or meat and lightly stir fry the filling.
Cut the dough into equal-sized balls, flatten them out, add the filling and close them in a pleated way.
Chicken Biriyani 
Are you even a true Indian chef if you're not a biriyani master? It's the most loved dish in all of India, and there's a reason—it's delicious. This could easily one of the best meals to make at home this quarantine and you can finally have something to brag about.
Making biriyani is an art, it has to be filled with different textures and flavours which should soak into the rice.
How to make chicken biriyani:
Marinate the chicken in a spicy mixture with exotic flavour so that it soaks it up.
While the chicken is marinating, start preparing your rice by washing it and then boiling with spices like cardamom.
Cook onions and chicken separately until they are both a golden colour.
Add saffron to the rice and mix all the ingredients to get the perfect biriyani.
Chole
Popularly eaten with bhatura and know as chole bhature, this mouth-watering side dish is a north Indian favourite.
Both simple and filled with rich proteins, this dish is something you must know to make and can easily impress others by using the perfect recipe.
Although the list of ingredients looks intimidating, the overall time you need to make this dish is less.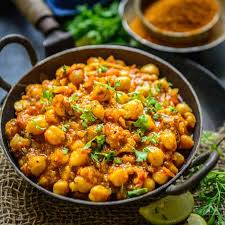 How to make chole:
Soak chickpeas overnight and pressure cook them the next day
Add ginger, garlic, tomato puree, and all the other essentials in a pan and let it look. Make sure to add spices and masala also.
Let the chickpeas join this mixture and let it soak in the flavours
Samosas
This heavenly, crispy snack is easily every Indian's favourite munchable item. Filled with potato and other vegetables and wrapped in a flaky pastry, knowing how to make this will just be a bonus.
Traditionally, these are vegetarian, but these days you can bring about a twist to almost anything and add meat or something exotic like ice cream. Whatever fits your taste.
If you want the full meal don't forget to add some chutney or sweet mint sauce to bring a dash of flavour.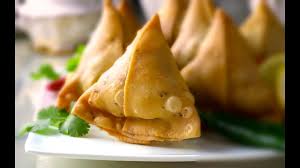 How to make samosas:
Start making the dough by mixing flour, ajwain, salt, and a bit of oil for lubrication. Mix well. Add some water to slightly toughen up the dough so it doesn't crumble.
Form your filling using potatoes, peas, and other vegetables or meat.
Cook all of this in a pan along with spices.
Divide the dough into balls, flatten them out and make them triangular shaped but hollow.
Fill the hollow with the filling and close it up.
Fry this in oil and you have your quick, easy, and yummy samosas.
Butter Chicken 
Butter chicken is one of the most famous dishes internationally, and one of the best meals to make at home to improve your cooking skills.
Getting its name from the tender and butter flavour of the chicken that completes it, this dish isn't as spicy as other Indian foods.
Adapted from the recipe of paneer butter masala, this mouth-watering dish is easily one of the best meals to make at home.
How to make butter chicken:
Just like how would make paneer butter masala, add vegetables, spices, and tomato puree to a pan and heat it.
After some time add cubes of the boneless chicken and cook until it becomes soft.
Before adding the chicken, you can slightly fry or marinate it for more flavour.
Garnish the dish and eat it along with rice or naan for a complete meal.
Naan
Naan is surprisingly super easy to make at home and only needs a little patience and practice. What is the point of learning how to make so many gravies when you can't make naan to eat it with?
Although traditionally cooked in a tandoori or earthen oven, this homemade version can be just as delicious.
How to make naan:
Add yeast and sugar in warm water until the yeast dissolves.
Then add flour and salt to form a dough. Add the yeast mixture to this along with yoghurt and ghee.
Knead the dough, divide it into equal-sized balls and flatten it.
Place it on a foil plate and in your oven at a temperature of 200 C.
Tandoori Chicken
Well, you can see that chicken dishes are a fan favourite, and tandoori chicken is no exception. This is one of the best meals to make at home to show off your artistic skills as this dish has vibrant colours and fantastical flavours.
Traditionally, the chicken is marinated in yoghurt and spices and cooked in a clay oven for an authentic taste, but you can try to make your best version at home.
How to make tandoori chicken:
Marinate the chicken cubes overnight in a mixture of yoghurt and spices so it has a long time to soak up the flavour.
The next day, sear the chicken cubes on a pan and then cook them in the oven
After it is cooked, serve the chicken with garam masala and rice.
Palak Paneer
This is said to be the most popular dish ordered at restaurants, so just imagine how many people you'll impress by learning how to make the perfect palak paneer.
Being a very simple vegetarian delicacy made from spinach and paneer, and not too spicy at all, this is a simple and scrumptious homemade task.
You can also twist this meal be using vegetables like potato or cauliflower instead of cottage cheese.
How to make palak paneer:
Take cubes of paneer and stir fry them until they're golden.
Take ginger, garlic, and onion on another pan and cook them. Add spinach, fenugreek leaves, and other ingredients to this pan until the vegetables become soft.
Add the paneer to this mixture and have this side dish with your favourite flatbread or rice.
Papdi Chaat
Knowing how to make chaat like bhel puri, paani puri, and Dahi puri is probably a life hack in India. If you don't know, you can find these foods at almost every restaurant or roadside shop. Papdi chaat is no different and is the perfect evening snack as well as fun to make.
You can make your chaat at home by making everything from the Papdi to the dahi used. If you're new to making chaat, this dish can be one of the best meals to make at home to start with.
How to make papdi chaat:
First make the dough for the paper using flour, ghee, onion seeds, and salt.
Make them into balls, flatten them and cut out circles of dough to deep fry them until they are golden brown.
Get all the topping you want such as potatoes, chickpeas, etc. ready.
Combine all these ingredients with chutney, sev, etc and serve fresh
Kulfi
If you're looking for a perfect dessert to finish your meal, kulfi should be your number one choice. This is one of the best meals to make at home because it's easy, fun and gives you a delicious result.
You can add different flavours such as mango and rose and customize it the way you like it.
After a hot spicy meal, kulfi can cool things down and be the perfect cherry on top.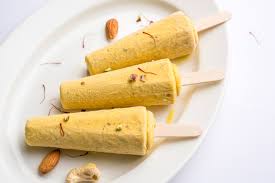 Boil milk and sugar in a pot and keep stirring. Add a solution of cornflour dissolved in water to this.
You can blend pistachios and saffron into a powder and add these.
Add cream and mix until it becomes thick.
You can pour this into cups and let it freeze until it solidifies.
Happy Eating 😊