Best Places Delhi for Couples – Delhi, the heart of Incredible India, truly lives up to its name. With a wealth of captivating tourist destinations Delhi has something exciting for everyone, whether you're exploring the city or venturing to places nearby. From the historic Red Fort to the vibrant Dilli Haat and many more, Delhi boasts countless attractions catering to people from all walks of life.
Whether you seek romantic spots like the Garden of Five Senses or family-friendly destinations like Nehru Planetarium, Delhi has it all. Plus, with a wide range of excellent hotels ensuring a comfortable stay, you're guaranteed a memorable vacation in the vibrant capital.
It's no wonder that Delhi Tourism is a top choice for travelers, both from India and around the globe. Join us as we uncover the delightful places to visit in Delhi and Best Places Delhi for Couples | Hidden Places to visit in Delhi for Couples, and we're confident you'll fall in love with this remarkable city.
Best Places Delhi for Couples | Hidden Places to visit in Delhi for Couples
Hauz Khas

Lodhi Gardens

Dilli Haat

Connaught Place

Nehru Planetarium

Garden of Five Senses

Agrasen ki Baoli

Delhi Eye
Hauz Khas
Hauz Khas is a popular destination for couples and a great place to explore in Delhi. This area boasts several renowned tourist spots, such as the Hauz Khas Complex and Deer Park, making it a fantastic choice for a delightful outing with your partner.
Lodhi Gardens
Lodhi Gardens, a vast 90-acre park in New Delhi, holds a rich historical legacy from the Lodi dynasty's reign in the 15th and 16th centuries, featuring structures from that bygone era. It's a delightful and engaging spot to explore in Delhi.
Dilli Haat
DILLI HAAT offers the charm of a traditional rural marketplace, adapted to modern tastes and requirements. It brings together crafts, cuisine, and cultural experiences. This Food and Craft Bazaar is a vibrant showcase of Indian culture, featuring a diverse range of handicrafts and authentic cuisine. Located in the heart of the city, it serves as a permanent celebration of India's rich cultural heritage.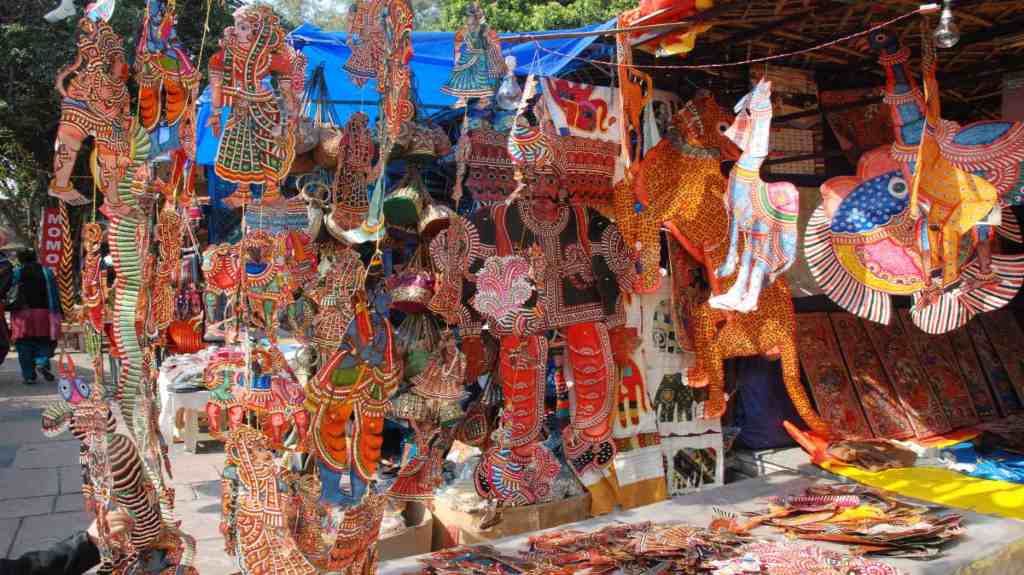 Connaught Place
Connaught Place (affectionately known as CP) is one of the oldest and most prominent business and financial hubs in New Delhi. It's a great spot for couples to visit in Delhi without spending money because it's teeming with restaurants, bars, and vibrant nightlife options.
Nehru Planetarium
Nehru Planetariums, named after India's first Prime Minister, Jawaharlal Nehru, are a group of five planetariums across India. They are located in Mumbai, New Delhi, Pune, Bangalore, and there's also a Jawahar Planetarium in Prayagraj, Nehru's birthplace.
The New Delhi Nehru Planetarium is situated on the grounds of Teen Murti Bhavan, formerly Nehru's official residence and now a museum in his honor. The establishment of the Nehru Planetarium in 1964 was part of the Jawaharlal Nehru Memorial Fund's efforts to promote astronomy education and his visionary ideas.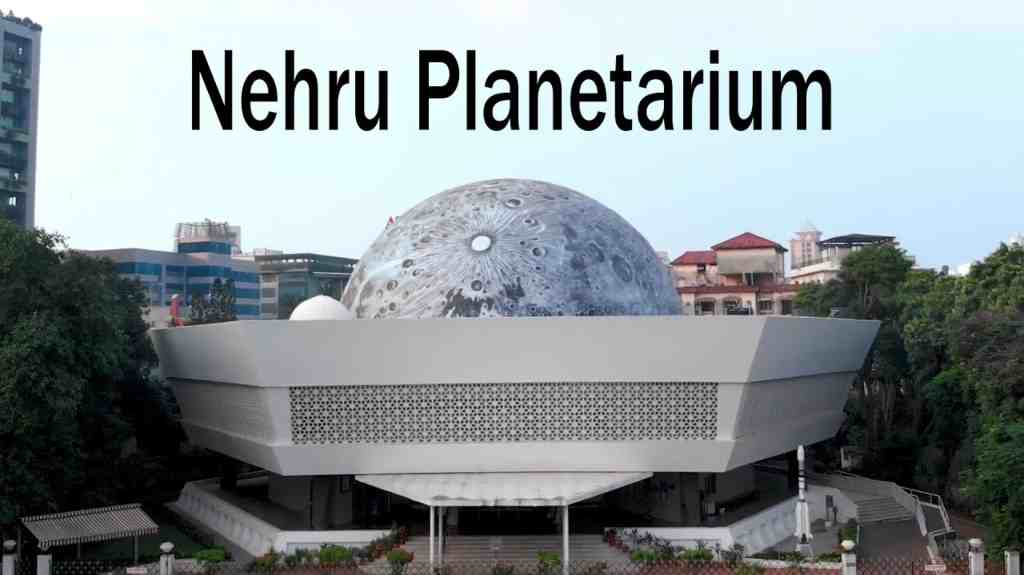 Garden of Five Senses
The Garden of Five Senses is a spacious park in Delhi, India, covering 20 acres of land. Situated in Saidul Ajaib village, across from Saket and in close proximity to the Mehrauli heritage area, this park was designed by the Delhi architect Pradeep Sachdeva. It was brought to life through the efforts of the Delhi Tourism and Transportation Development Corporation, with a total expenditure of Rs 10 crore over three years, and it officially opened its doors in February 2003.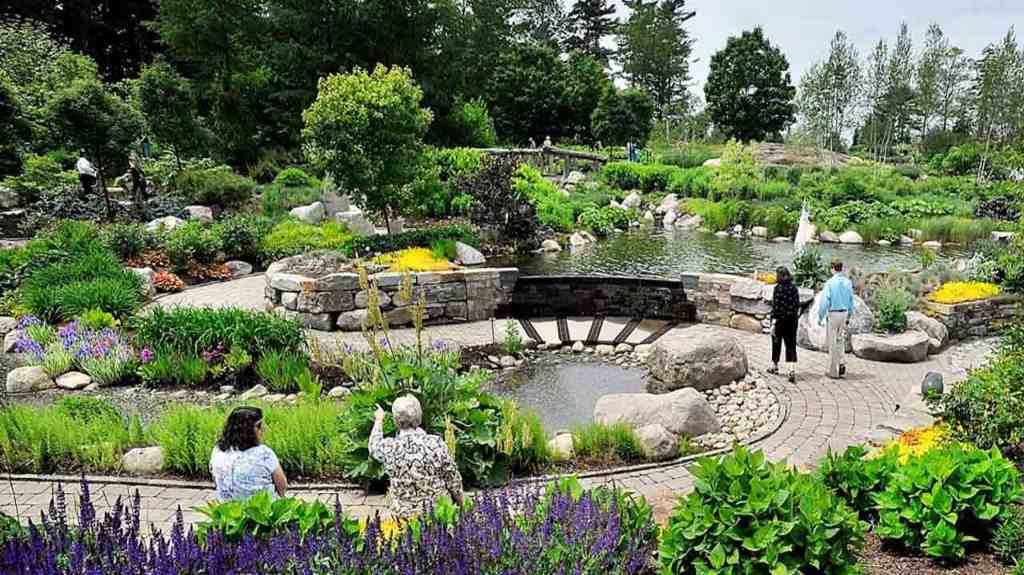 Agrasen ki Baoli
Agrasen Ki Baoli, also referred to as Akshay Ki Baoli, is a historic stepwell in New Delhi, India, measuring 60 meters in length and 15 meters in width. Situated near Connaught Place and Jantar Mantar on Hailey Road, it holds the status of a protected monument by the Archaeological Survey of India (ASI) under the Ancient Monuments and Archaeological Sites and Remains Act of 1958.
Delhi Eye
The Delhi Eye, also known as the "Huge Wheel Ride," is an impressive 45-meter (148 ft.) tall structure, equivalent in height to a 15-story building. It's situated within the Kalindi Kunj amusement park in Okhla. This giant wheel rotates at a gentle speed of 3 kilometers per hour, roughly 4 meters per second, completing three full rounds in just 20 minutes.
It offers a mesmerizing view that includes iconic and historic landmarks such as the Qutub Minar, Red Fort, Akshardham Temple, Lotus Temple, and Humayun's Tomb. Additionally, visitors can enjoy a bird's-eye view of Connaught Place, Noida, Faridabad, and the surrounding areas, making it a captivating experience.
Read Also:- 10 Best Places to Visit in Borivali for Couples