Delhi, the vibrant and the full of life place, which offers you an incredible experience. The city is known to offer you a great amount of thrill through its nightlife. Dill Walo Ki Dili which shares with you something forms it's historical and modern lifestyle. If you are ready for a quick adventure let's look upon the places to visit in Delhi at night to discover.
Delhi has something for each person which they give exposure to, regardless so their taste, background, tradition, and age barrier, it mystically presents the places from spiritual calmness to party vibes. Here you get a blend of modernistic and ancient places to visit in Delhi at night and dusk.
List of 25 Places To Visit In Delhi at Night
SON ET LUMIERE
To enjoy the mystical monuments with a touch of light and drama you can find Delhi with vivid varieties, which you not fail to steal your attention.
Light and sound show at Red Fort.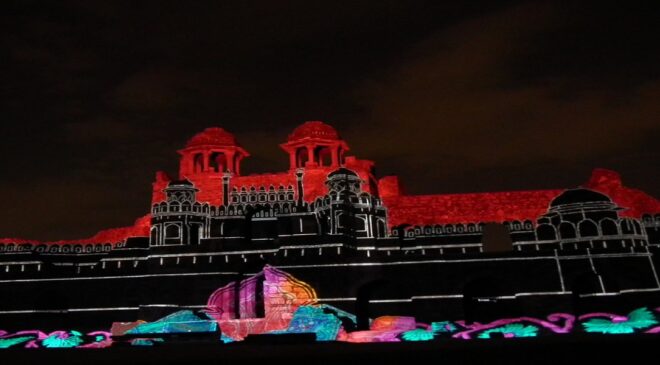 Red Fort a brilliant example of Mughal architecture. It has notable infrastructure which will leave you in astonishment. it's a remarkable monument which will not fail to entertain you at late hours. The sound and light show is organized in both Hindi and English language at red fort.
An audio-video show which you be part of, it gives you an amazing idea of the history of the city in a colorful manner.
Location: Netaji Subhash Marg, Lal Qila, Chandni Chowk, New Delhi.
Ticket: Weekdays:                                           
Adults: Rs60 per adult                         
3-12 yrs. old Child: Rs20          
Ticket: Weekends:         
Adults: Rs80 per adult
 3-12 yrs. old Child: Rs30
Timing: 7.30 PM to 8.30 PM for Hindi and 9 PM to 10 PM for English.
Play at National School of Drama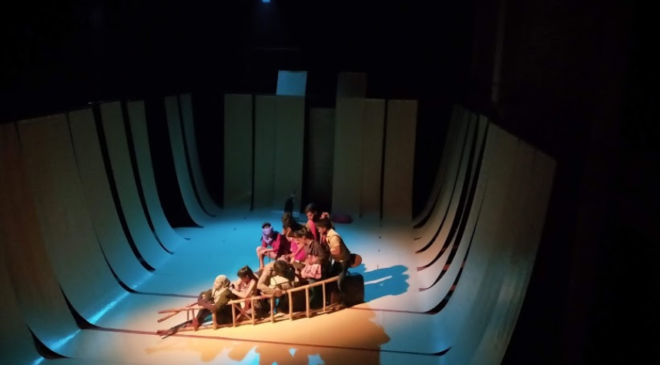 Delhi's vibrant art theatre has always something to excite you with, theatres might sound outdated to you. But hold on! The Black Box Okhla -This will excite you and will catch your eyes for sure.
So, reach out to all new wonderful place, get you self a good company and be ready to dramatize your nigh.
Location: The Dhan Mill Compound, Chhatarpur, New Delhi.
Timing: 8PM – 9:30 PM
Ticket: Rs499.
Also Read: Top 10 Best Places to visit in Trivandrum
Indian Gate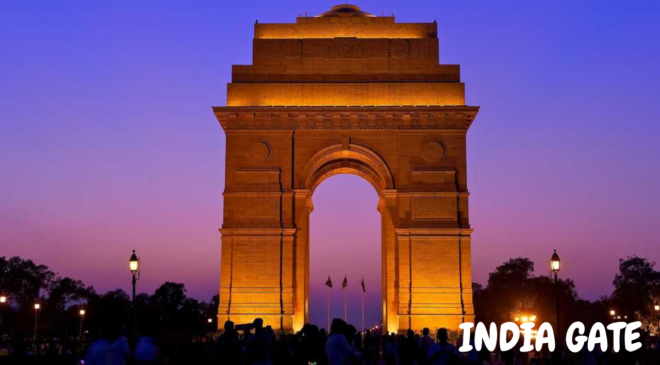 The magnificent monument stands up straight with grace. This place is the one where family gather all together and can be considered as one of the best places to visit in Delhi at night. The whole street full of food stalls makes it an awesome place to hangout and click photos with friends.
Location: Rajpath, India Gate, New Delhi
Kingdom of dreams.
One of the adventure time trip destinations for you, in neighbouring of Delhi. Kingdom of dreams offers you all in one experience for every age member. It presents you an amalgam of diversity through its traditional art, food, and culture which depicts the diversity of our nation. It's a must-go place for one who loves to scrutinize.
Location: Auditorium Complex, Sector 29, Gurgaon, Haryana.
Tickets: varies for different age groups.
Timings: Tuesday, Wednesday, Thursday and Friday: 12:30 PM to 12:00 AM
Saturday and Sunday: 12:00 PM to 12:00 AM.
LATE NIGHT SAFARIES
Who doesn't love empty roads and some good companion? The quiet roads and quality talks are the best combinations to have. In Delhi, you have these wonderful places to walk in companies or alone with some adventure.
Sanjaya Vans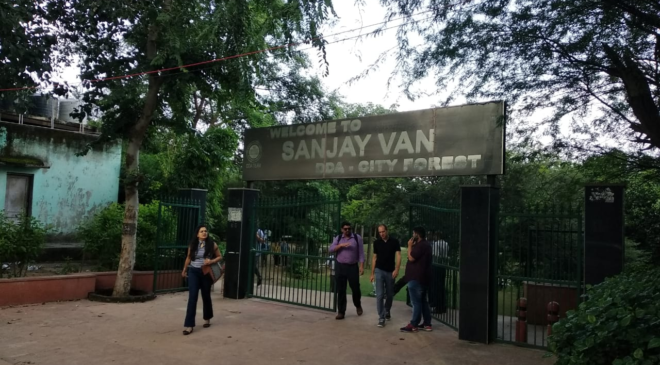 It will offer you a safari experience. a perfect location for trekkers and adventure junkies
densely wooded place that makes it a whole lot fun. You will come across beautiful scenes and voices of animals and birds.
This place provides you an opportunity to explore midnight adventure with some ghostly twists.
Location: near Qutub Minar on Aruna Asaf Ali Marg.
Tickets: Rs50 per person.
Timing: 06:00 AM – 08:00 PM
Ghost tour in Delhi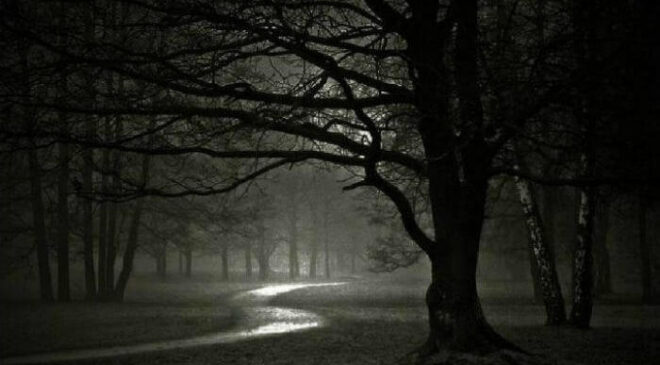 You might have come across the story of a lady in white saree. Isn't that creepy, you can experience this adventure in Delhi. It provides you with a ghost tour at night. You can also visit the Delhi contentment area for this amazing experience.
LATE NIGHT CARVING
When the hunger strikes you at 1:00 AM. Delhi offers you a vast variety of delicious street food. Group up with your friend and head toward the stress at night.
Murthal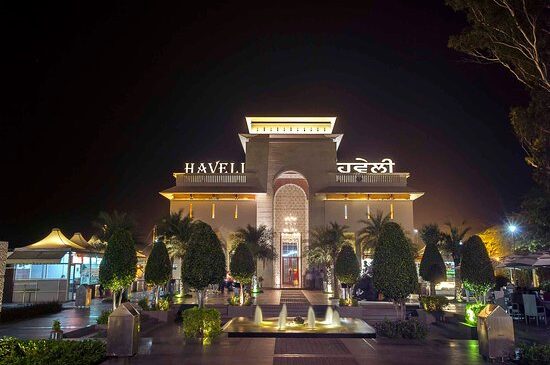 One of the best places to hang out and enjoy delicious food at the same time. It's an amazing place to visit at night. It is an ultimate destination for Panjabi's meal, located at a distance of 48km, from Delhi.
Location: Sonipat District, Haryana.
Cost for two: Rs800

This place is all about stupendous food joints and is one of the best places to visit in Delhi at night. This place is near India Gate and is full of life till midnight.
If you are a foodie, you must taste the food here.
Location: Pandara Road, Pandara Road Market, New Delhi near India Gate.
Cost for two: Rs1000-2300.
Jain Chawal Wala
This food point is famous for its Rajma Rice, Thali Chole Bhature, Paneer Parantha, Kulfi, and other typical North Indian dishes. It's a perfect night out place, located at Connaught Place.
Location: Block P, Connaught Place, New Delhi
Cost for two: Rs250 (approx.).
Moolchand Paranthewala
This eatery is situated near Moolchand metro station. It serves a variety of parathas along with green chutney and curd, and also, Other dishes like aloo mutter, Gobi do plaza.
It's well-known for its taste and preparation style which serves 24/7.
Location: Moolchand Metro Station, Lala Lajpat Marg, Lajpat Nagar, Delhi.
Zakir Nagar
The whole lane laid shop which will serve you delicious Kebabs. And is famous for its mouth-watering flavors in a range of Galoutti, tikkas, mango shakes, and hot kulhad milk. It opens till 1:00 AM.
Location: Zakir Nagar
Cost for two: Rs100-140.
Junglee café
This place will provide you with a peaceful night environment. It opens from 5:00 PM to 1:00 AM. This café serves you with delicious food and exotic décor.
Location: 4, Club Road, Sainik Farms, New Delhi.
Cost for two: Rs1,200.
HANGOUT POINT WITH FRIENDS
Do you like to stamp grounds and create memories with friends? If yes, then look out some best places to visit in Delhi at night with your buddies.
JNU
The place for scholars and graduates surprisingly comes to life at night. This place serves you with various food stalls where you can chill with your friends around the clock.
Location: New Mehrauli Road, Munirka, New Delhi.
Patel chest- North campus
To hang out with friends it's the place opens till 5:AM and serves you with tea, Maggie, omelette. Also know as Bun-Butter-Chai at North Campus, DU.
Location: Near Maurice Nagar Police Station.
Late-night Theka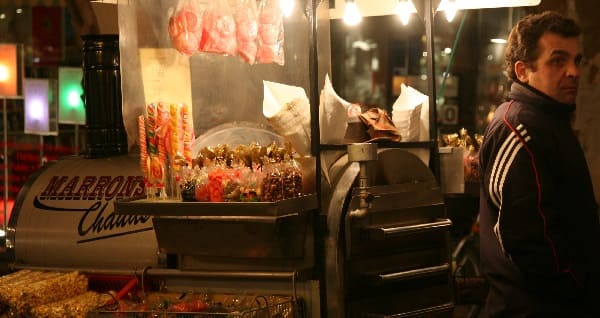 All the local crowd flocks this outlet after dusk till Late Night. Its an amazing place, provides delicious street food and much. You should definitely find a friend with whom you can visit this place.
Location: Rohini
PARTY AND CHILL AT DELHI
This place brings a number of clubs to dance and drink. You should not miss this clubbing experience in Delhi. There are various clubs and places to visit in Delhi at night.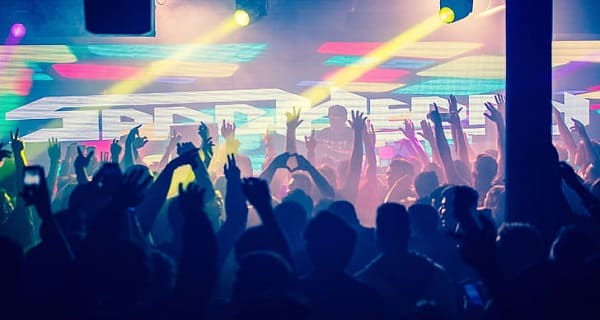 Sky bar & Longue
This place brings to you a great combination of booze & Sufi music.
Location: Greater Kailash 1.
Open till: 12:30 AM
Average Cost for Two: Rs2500-2800
The Beer Café – Biggie
This café club will bring you probably the vastest variety of beer you'd ever find in Delhi.
Location: Connaught Place, New Delhi.
Open till: 1 am
Average Cost for Two: Rs1500-2000
Hybrid
Hybrid offers diverse kinds of music events almost every day. A Sufi Night one day and a DJ Night the next.
Location: Janpath
Open till: 12:45 am
Average Cost for Two: Rs1000-1300
Although, there exists a big list of both music clubs as well as lounges, which can you can discover in Delhi, to experience the nightlife.
FAMILY TIME – DINING
Being the capital of the country, you will encounter here with a number of different types of food places, big-small, which may serve you with either traditional or international cuisine. So, for a delicious food adventure, you must enjoy food in Delhi.
You will discover the best dining places to visit in Delhi at night, as family time or a for formal or informal get together.
Mocha Art House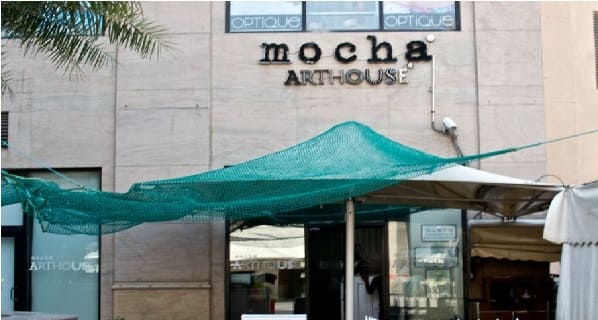 If you are a big fan of Cricket this play will give you different kinds of vibes to suit your liking. Cricket on the big screen with some remarkable surroundings and live-action of six and fours.
You can gather with your friends and chill around sipping coffee.  It will the wonderful moments which you will create around the night.
Location: 167, DLF Promenade Mall, Vasant Kunj, New Delhi.
Cost for two: ₹1400
Little owl café
This place is in Sector 18 metro station in Noida. It serves you a variety of veg and non-veg food, like sandwiches, burgers, pasta, and a lot more. Here you can enjoy around with your family as well as will friends.
The place remains open from at all hours, expect from 5:00 AM to 8:00 AM, all seven days a week.
Location: G-28, Savitri Market, Sector 18, Noida.
Cost for two: Rs500-600.
Cafe 24
It serves a wide variety of Continental, North Indian, and Chinese cuisines, from Indian curries, Italian Pasta to salads, desserts, and baked dishes at late night hours.
You can visit this place and will find a warm environment to welcome you.
Location: Hotel City Park, Pitampura, New Delhi.
Cost for two: Rs1600-2000
LOVEY-DOVEY NIGHT
If you plan to spend a romantic night out in Delhi. So, to make you aware Delhi is not only about loud sounds. The best places to visit in Delhi at night with your beloved include more.
Late night Movie Shows
We have some best range of theatres and cinemas where you can go an enjoy movies and time with loved ones, at late night hours.
Location: 1st Floor, DLF Courtyard Mall, Saket District Centre, District Centre, New Delhi.
Opens till: 1:00AM
T. City Centre, M.G. Road
Location: DLF City Centre Gurgaon.
Opens till: 9:00 AM
Location: 1st Floor North Pacific Mall, Pitampura, New Delhi,
Location:  Suman Lata Bhadola Marg Behind Shadipur Metro Station, Patel Nagar, New Delhi.
Club Pangaea
It is one of the most expensive clubs in the city. It's famous for its Renaissance touch, purple cushion walls, and red lamps. Which gives it a pleasant environment to go and spend time on your date night.
Location:  The Ashok Hotel, Diplomatic Enclave 50B, Chanakyapuri, New Delhi.
Hauz Khas village.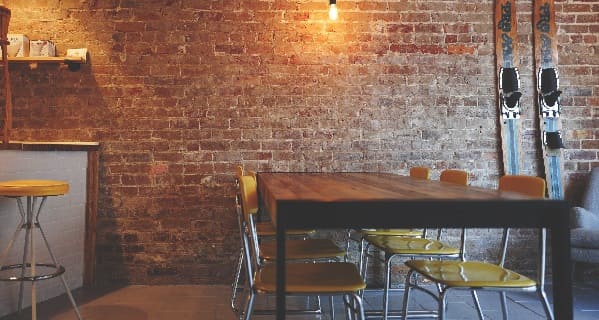 This place offers you a number of hotspots like Hauz Khas social, The Living Room, and Imperfector Shor which are open till 1 AM. Here you can find a chilling vibe and number of youngsters hanging out.
Location: Hauz Khas Fort Rd, Deer Park, New Delhi
K3 – JW Marriott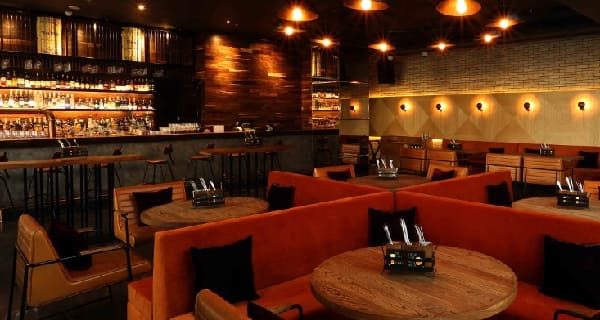 An attractive fine dining restaurant in Marriott. it will be a fancy experience for you once you visit it. K3 – JW Marriott have three live counters each for Dehlvi, Cantonese, and Tuscan cuisine respectively. Its a  place to visit in Delhi at night, as it remains open around the c
Location: Asset Area 4 – Hospitality District Delhi, Aero city, New Delhi.
CALM AND SPRITUAL DELHI NIGHTS
Delhi, where people of various religion lives together, celebrate and eat together. This place offers them the best place to visit at night, if you want peace and calmness of mind.
Gurudwara Bangla sahib
Here, the very spirit of unconditional love and generosity can be felt, regardless of what religion you conform to. Its also known for its infrastructure and reposeful environment.
At night you can sit around the pond on-premises and enjoy the skies which form the backdrop, the beautifully lit structure, and its reflection in the water at night time. This opens 24/7, and you must visit this gurudwara.
Location: Connaught Place, New Delhi.
Nizamuddin Dargah
The place which you can even visit alone. The famed Sufi nights are not happening at the Dargah anymore, there's still that peaceful vibe paradoxically in a very crowded area! It's the best place to visit in Delhi at night for a soothing experience.
It also offers you mouth-watering kebabs. You must take yourself out on a Kebab date and come back with a nourished soul.
Location: Boali Gate Rd, Nizamuddin West, New Delhi.
Sis Ganj Sahib
Gurdwara that makes it to the list of night-time visits! Built to commemorate the sacrifice of Guru Teg Bahadur. The domes of the structure are covered with lights that brighten its beauty.
So, here is the list for each kind of moods and people, for the places to visit in Delhi at night time. There are various other interesting places in Delhi, for a night out with friends and family. Hope you enjoy this experience.