Hello dear friends! If you are looking for Best places to visit in Idukki for Couples, you are at the right place. In this article, we have brought you complete details of the Top 12 attraction Places in Idukki. From Idukki Wildlife Sanctuary and Idukki Arch Dam to Hill View Park and Mangala Devi Temple and Nedumkandam Hills, we've got all the details you need. Also, we will share information about Painavu and more exciting best places to visit in Idukki for Couples. So, let's get to know about these amazing destinations!
Idukki, established on January 26, 1972, is one of Kerala's 14 districts, India. This district is renowned for its mountainous terrain and dense forests, making it a picturesque high-range region. Idukki holds a special place in Kerala's heart as a hub for power generation, contributing to around 66% of the state's power through its hydroelectric power projects.
Nestled in the Western Ghats of Kerala, Idukki boasts the distinction of being the state's second-largest district in terms of area but has the lowest population density. A significant portion of the district is covered by expansive forest reserves. While urban areas are densely populated, villages are scattered and sparsely inhabited. Idukki is also celebrated as Kerala's "spice garden," known for its rich spice cultivation.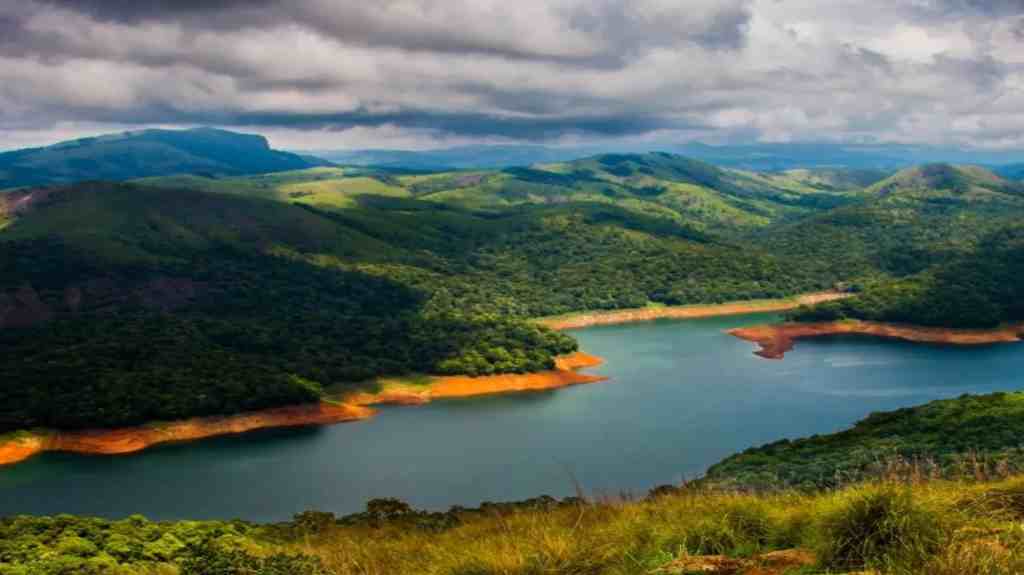 12 Best Places to visit in Idukki for Couples
Idukki Wildlife Sanctuary

Idukki Arch Dam

Valara Waterfalls

Thommankuthu Waterfalls

Keezharkuthu Falls

Hill View Park

Malankara Dam

Painavu

Sita Devi Lake

Mangala Devi Temple

Kulamavu Dam

Nedumkandam Hills
1. Idukki Wildlife Sanctuary
The Idukki Wildlife Sanctuary, located in the Idukki district of Kerala, India, is a natural haven for wildlife enthusiasts. Spread across lush forests and rolling hills, this sanctuary offers a glimpse into the rich biodiversity of the Western Ghats.
The sanctuary is home to a wide variety of plant and animal species. You can spot elephants, tigers, leopards, bison, and several species of deer. Birdwatchers can also enjoy sightings of exotic birds like the Malabar grey hornbill and the Indian pied hornbill.
Idukki Wildlife Sanctuary is known for its breathtaking landscapes. The lush greenery, cascading waterfalls, and meandering streams add to its natural charm. Adventurous souls can explore the sanctuary through trekking and hiking trails, providing an up-close experience with the wilderness.
2. Idukki Arch Dam
The Idukki Dam stretches across the Periyar River, nestled in a valley between the Kuravan and Kurathi hills of Kerala. This monumental dam, soaring to an impressive height of 167.68 meters (550 ft), ranks as one of Asia's tallest arch dams. Built by the Kerala government in 1975, it serves as a remarkable tourist attraction in Idukki.
This colossal structure also houses a 780 MW hydroelectric power station that harnesses electricity from the dam. The sheer grandeur of the dam, set against a backdrop of majestic mountains, lush greenery, and a tranquil 60 sq. km reservoir formed by the Idukki, Cheruthoni, and Kulamavu dams, never fails to captivate visitors.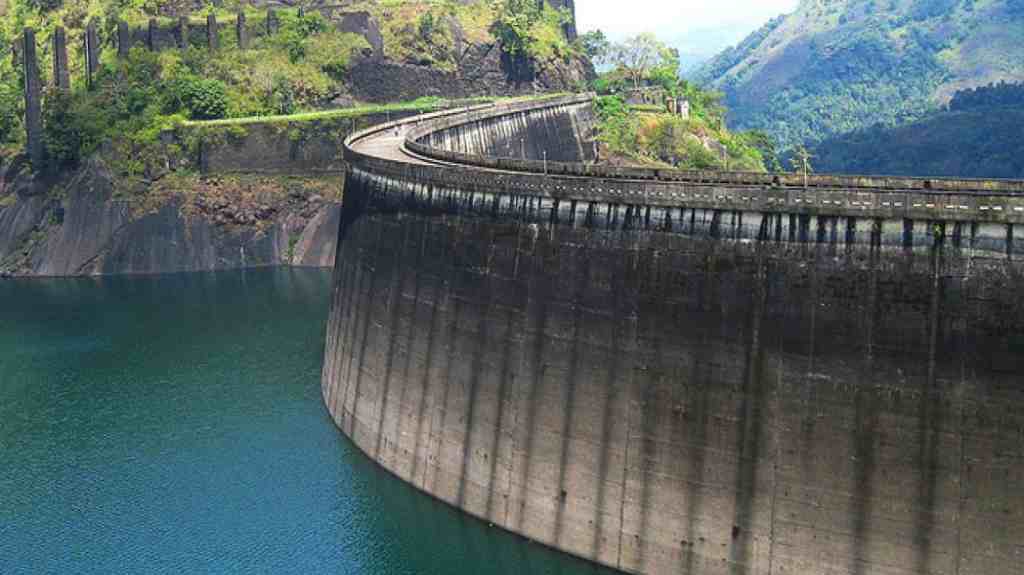 3. Valara Waterfalls
Valara Waterfalls, among the must-visit spots in Idukki, can be found along the Munnar-Kochi Highway. These waterfalls cascade from a lofty 1000-meter height, creating a captivating sight. Surrounded by lush greenery, diverse woodlands, and a variety of wildlife, Valara Waterfalls is a haven for nature enthusiasts and birdwatchers.
The rocky hills that pepper the area offer thrilling adventures like trekking and rock climbing, making it an adrenaline seeker's paradise. The monsoon and post-monsoon seasons witness a surge in tourists due to the falls' spectacular beauty and the lush flora that envelops them. Valara Waterfalls is a beloved destination for photographers, honeymooners, and anyone seeking a romantic retreat.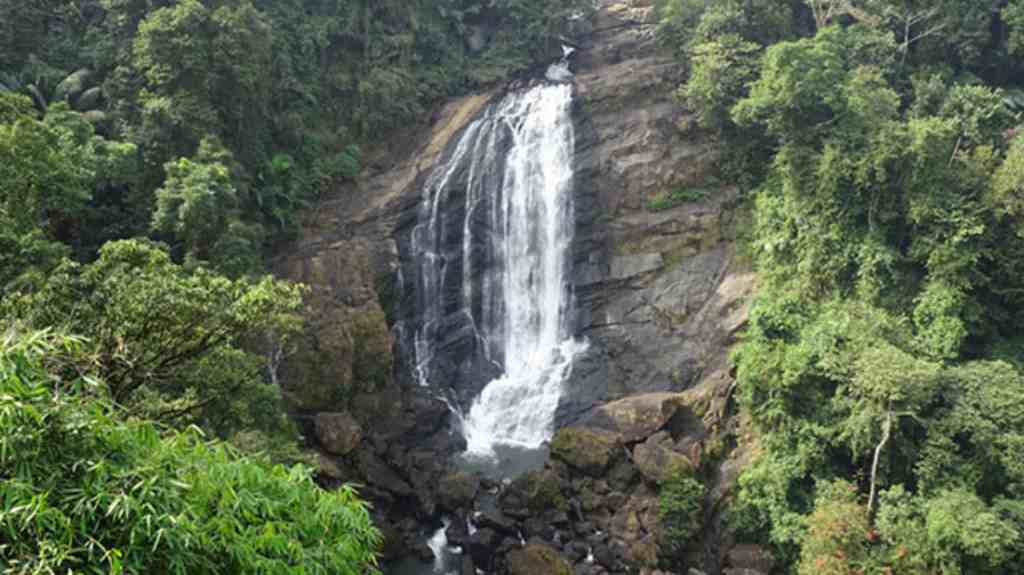 4. Thommankuthu Waterfalls
Thommankuthu Waterfalls is a collection of 12 cascades, locally known as "kuthus," spread across a 5-kilometer stretch, plunging from a height of 40 meters. These 12 falls vary in size and gracefully pass through lush evergreen forests, creating a mesmerizing spectacle.
The waterfall is named after its discoverer, Thommachan Kuruvinakunnel, who unveiled this natural wonder to the world. The abundant flora and fauna surrounding the waterfall captivate visitors, offering a truly enchanting experience. It's an enticing destination for trekking, leading you through caves and quiet tribal villages. While visitors can enjoy a refreshing dip in the falls during the summer, it's advisable to avoid it during the monsoon due to rising water levels.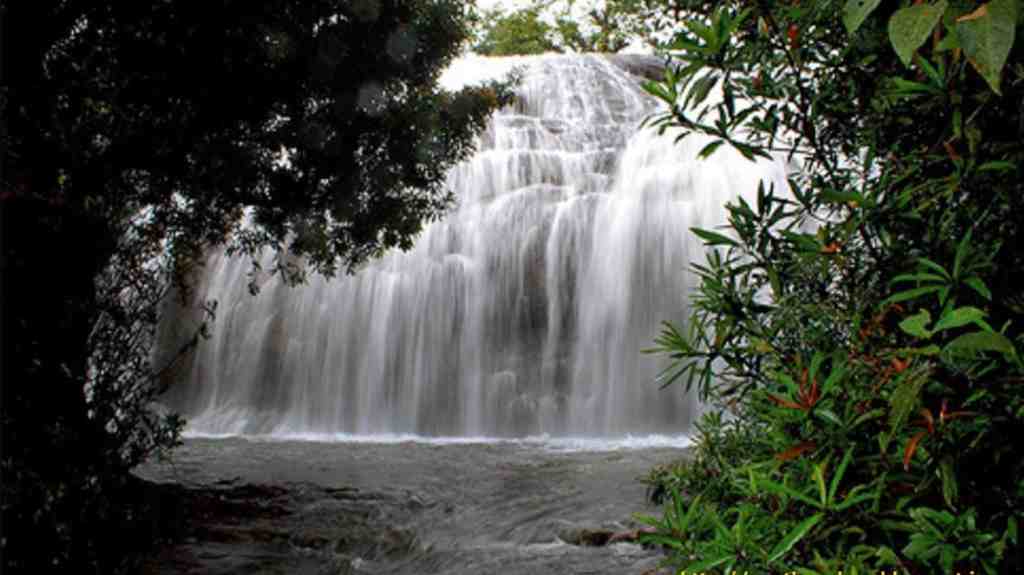 5. Keezharkuthu Falls
Amidst the lush green hills, the Keezharkuthu Falls gracefully cascade from a height of 1500 meters, painting the sky with breathtaking rainbows that leave visitors in awe. This natural wonder is a paradise for photographers, often referred to as the Rainbow Falls, offering an enchanting experience.
The surrounding forests are believed to harbor medicinal plants and herbs used by tribal communities for centuries, making it a repository of traditional knowledge. This area also boasts a rich diversity of wildlife.
The rocky terrain around Keezharkuthu, among the renowned Idukki tourist spots, is perfect for adventure enthusiasts. Activities like rock climbing, mountaineering, camping, and trekking beckon the adventurous spirit. Plus, it's conveniently located near other popular attractions like Thommankuthu Waterfalls, Kalvari Mount, and Ramakkalmedu Peak.
6. Hill View Park
Hill View Park, a prominent attraction among Idukki's tourist spots, sits just 2 km away from Idukki Bus Stand. This well-maintained park sprawls over 8 acres, captivating visitors with its diverse collection of crotons, flowers, medicinal plants, and various trees.
One of the park's highlights is its natural water body, offering visitors the joy of serene boat rides. From the park's watchtower, you can relish panoramic views of both Idukki and Cheruthoni dams, surrounded by hills and lush greenery that leaves you spellbound.
Accessible year-round, the park can be reached via gentle slopes, even though it rests at an elevation of 350 ft above the dam water level. For added charm, the park features a herbal garden and a delightful children's play area.
7. Malankara Dam
The Malankara Dam was constructed on the Thodupuzha River, a tributary of the Muvattupuzha River, primarily for irrigation. This project also gave rise to the Malankara Lake, a man-made reservoir covering an expansive 11 square kilometers. Visitors are welcome to indulge in activities like boating and fishing on the lake. The Malankara Dam is accessible to tourists year-round. Additionally, there's an ongoing project to develop a park in the vicinity, spanning 15 acres of land.
8. Painavu
Painavu, a renowned destination in Idukki, is perched at a lofty elevation of 3,900 feet above sea level, nestled within the Idukki Wildlife Sanctuary. Surrounded by vast forests and a rugged mountain range, Painavu is a trekkers' paradise. The trekking trails lead adventurers through lush forests, plantations, and charming hamlets.
As a crucial commercial hub, Painavu is accessible solely by road and is conveniently located near other popular tourist attractions in Idukki, such as the Idukki Arch Dam, Cheruthoni Dam, and Kulamavu. Keep an eye out for the awe-inspiring sight of elephants strolling along the roads, particularly during the winter and rainy seasons, which can leave visitors amazed.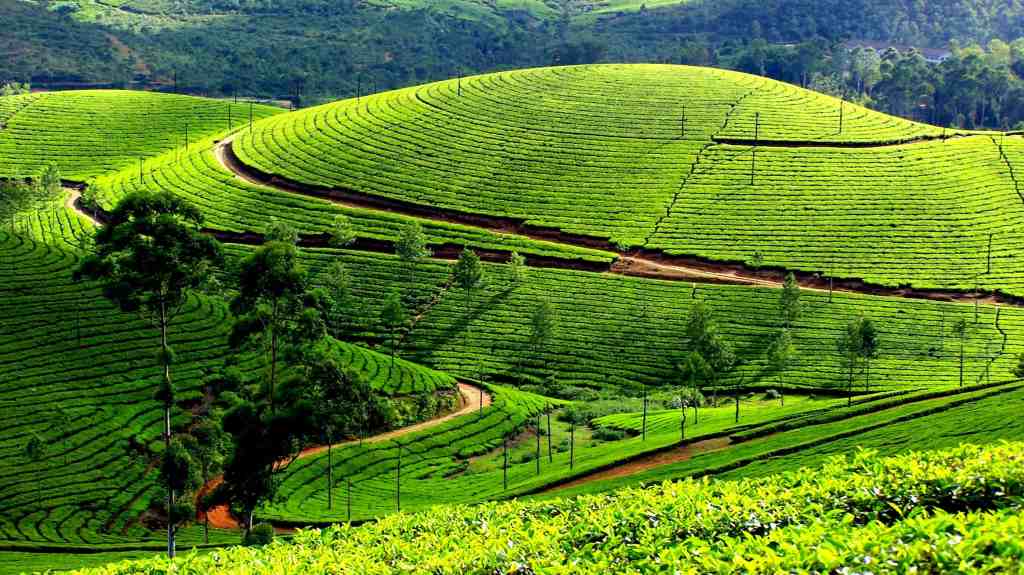 9. Sita Devi Lake
Sita Devi Lake, one of the cherished attractions in Idukki, sits high at an elevation of 1800 meters (5900 ft) above sea level. This lake, also known as Devikulam or "Lake of the Goddess," has ties to the epic Ramayana. Legend has it that Goddess Sita Devi, Lord Rama's consort, bathed in these waters.
Visitors are drawn not only by its sacred history but also by the believed healing properties of its mineral-rich waters. The backdrop of distant, cloud-kissed Blue Mountains, velvety rolling green hills, and the natural beauty of slender red, blue, and yellow gum trees casts a spell on those who visit, making it an ideal spot for picnics. Additionally, the pristine waters offer excellent trout fishing opportunities. Devikulam is a paradise for trekkers and nature enthusiasts alike.
10. Mangala Devi Temple
Mangala Devi Temple is a historic site nestled within the dense forests of Periyar Tiger Reserve in Kerala's Idukki district, near the border of Tamil Nadu. Local legends tell the story of Kannagi, a devout Tamil woman, who, in her grief and anger over the unjust execution of her husband Kovalan in a theft case, brought destruction to the Pandyan dynasty through her curse. Kannagi is revered as a symbol of purity and is regarded as a goddess.
The temple's origins trace back to the ancient Tamilakam King, Chera Chenguttuvan, who is said to have built it around 2000 years ago. As a result, the temple showcases the architectural style of the Pandyan era, adding to its historical significance.
11. Kulamavu Dam
Kulamavu Dam, one of the three dams in the Idukki reservoir project, was constructed in 1961 to control the flow of water into the Kallivally rivulet. This gravity dam, standing at a height of 100 feet and made from concrete or stone masonry, is nestled between rocky mountains and creates a vast 33-square-kilometer reservoir.
Kulamavu, a notable destination in Idukki, is not only famous for its dam but also serves as a renowned hill station within the Idukki district. The 60-square-kilometer artificial lake formed by the construction of these three dams enhances the scenic beauty of the rugged rocky terrain and lush vegetation that surrounds it.
12. Nedumkandam Hills
Nedumkandam Hill, one of Idukki's beloved tourist destinations, stands tall at an elevation of 3200 feet above sea level in the Nedumkandam taluk headquarters of Idukki district. This place is often referred to as the "Land of Spices" due to its prolific cultivation of coffee, cardamom, and pepper.
The hill offers a sweeping panoramic view of the surrounding countryside, characterized by mountains shrouded in clouds, lush rolling hills, and expansive cardamom and pepper plantations. The air here is refreshingly pristine. Nearby attractions include Kailasapara, Kallumekallu, Neyyandimala, Ramakkalamedu, and Thooval Falls, making it an ideal destination for nature lovers and adventurers.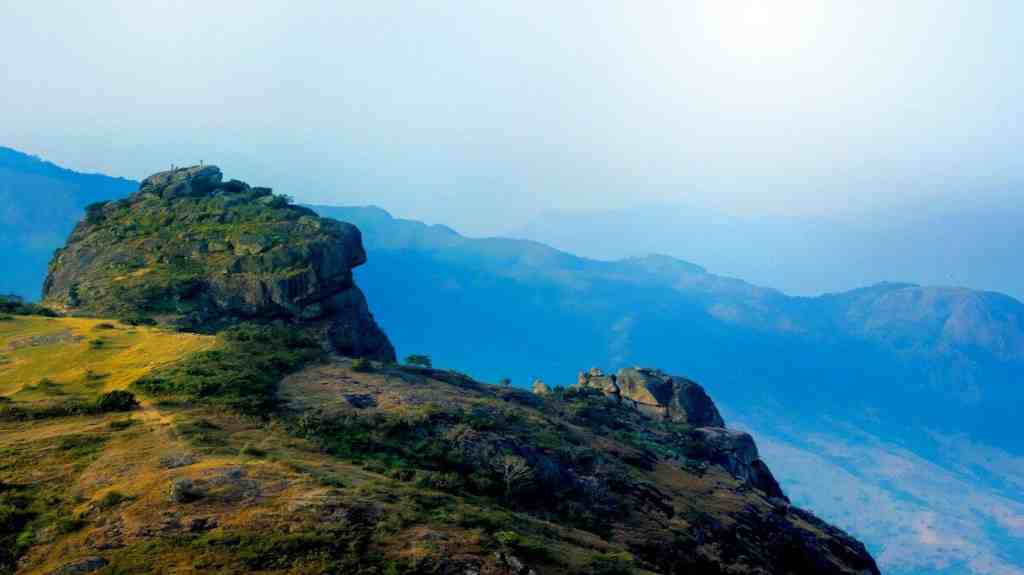 Best Time to Visit in Idukki
The best time to visit Idukki is during the post-monsoon and winter months, which span from September to February. This period offers the most favorable weather conditions for exploring the region. The temperatures are mild, and the days are often sunny, making it ideal for outdoor activities and sightseeing.
How to Reach Idukki
By Road
Idukki is well-connected by road to various cities and towns in Kerala.

You can drive to Idukki by car or hire a taxi. The journey's duration may vary depending on your starting point within Kerala.
By Train
The nearest railway station to Idukki is Kottayam Railway Station, which is well-connected to major cities in India.

From Kottayam, you can take a taxi or a bus to reach Idukki, which is approximately 75 kilometers (47 miles) away and takes around 2-3 hours by road.
By Air
The nearest major airport to Idukki is Cochin International Airport, located approximately 120 kilometers (75 miles) away.

From the airport, you have the option to either hire a taxi or arrange for a pre-booked private transfer to get to Idukki. The journey usually takes around 3-4 hours, depending on traffic and road conditions.
Read Also:- Top 10 Best Places to visit in Poovar