Hello dear friends! If you are looking for Best places to visit in Poovar, you are at the right place. In this article, we have brought you complete details of the Top 10 attraction Places in Poovar. From Poovar Beach and Vizhinjam Cave Temple to Neyyar Dam and Thirparappu Falls and Kovalam Beach, we've got all the details you need. Also, we will share information about Neyyar Wildlife Sanctuary and more exciting best places to visit in Poovar. So, let's get to know about these amazing destinations!
Poovar is situated in close proximity to Vizhinjam, a natural harbor. There's also Pozhikkara Beach in Pozhiyoor, near Poovar. What's more, the Neyyar River, stretching 56 kilometers, flows through Neyyattinkara Taluk and meets the Arabian Sea not far from Poovar.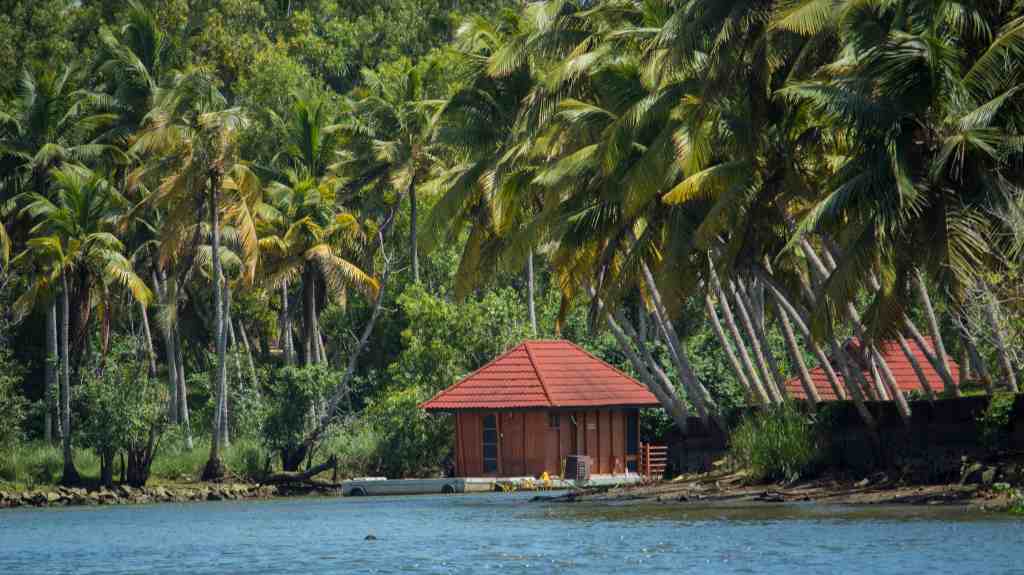 Top 10 Best Places to visit in Poovar
Poovar Beach

Thirparappu Falls

Vizhinjam International Seaport

Kovalam Beach

Boat Race

Kuthira Malika Palace

Shankumugham Beach

Vizhinjam Cave Temple

Neyyar Wildlife Sanctuary

Neyyar Dam
1. Poovar Beach
Poovar Beach, located in the beautiful state of Kerala, India, is a serene and unspoiled coastal haven. With its golden sands and gentle waves, it offers a perfect escape for relaxation and tranquility.
Poovar Beach is known for its pristine natural beauty. The beach is surrounded by lush coconut groves, and the estuary nearby adds to its unique charm.
Poovar is not just a regular beach; it's also an estuary where the river meets the sea. You can take boat rides to explore the picturesque Poovar Island, making it an ideal destination for nature lovers.
2. Thirparappu Falls
The best time to experience the beauty of the Kodai River waterfall is from September to February, drawing in many tourists. You can truly connect with nature by taking a refreshing dip in the water while soaking in its breathtaking allure.
3. Vizhinjam International Seaport
Just 13 kilometers away from Poovar Island village, you'll find the Trivandrum International Seaport, also known as Vizhinjam International Seaport, which is a must-visit during your stay on Poovar Island. This seaport is a popular tourist destination, frequented by ships from both national and international ports.
Vizhinjam holds significant historical importance as it was once the royal capital of the Ay dynasty and the battleground of the Cholla and Chera dynasties. Additionally, this region is home to Kerala cave temples, featuring a cave with unfinished statues of Siva and Parvati.
Moreover, Vizhinjam boasts pristine, untouched beaches and world-class Ayurvedic treatment centers. It's a destination that combines history, natural beauty, and wellness, making it a well-rounded attraction for visitors.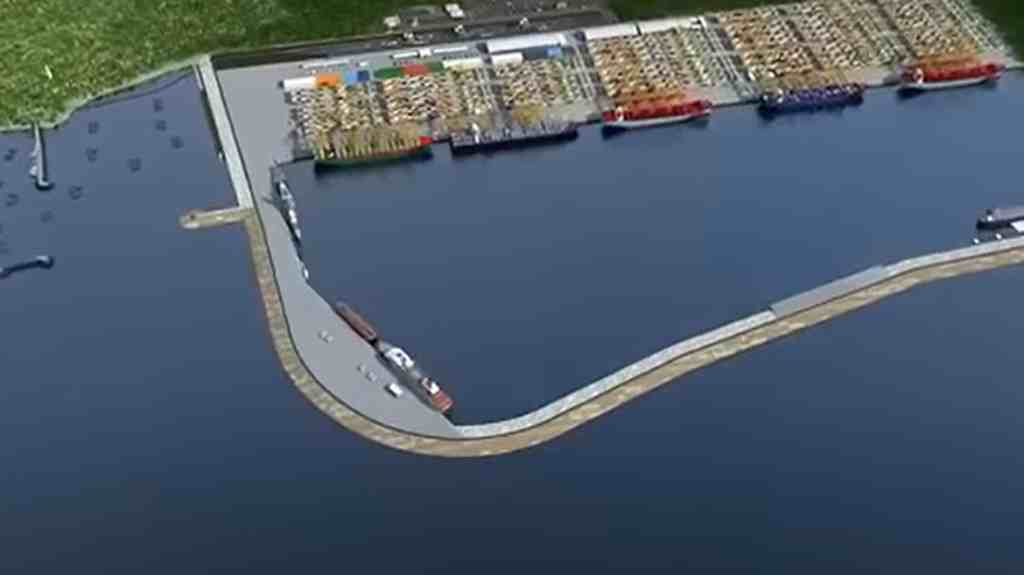 4. Kovalam Beach
Just 17 kilometers from the village, Kovalam is a renowned sandy retreat and one of Kerala's top beach getaways cherished by both kids and adults. Explore the beauty of Kovalam's three distinctive crescent-shaped beaches – Lighthouse Beach, Hawwah Beach, and Samudra Beach.
Kovalam Beach offers fantastic choices for beach lovers, from water sports to sunbathing. You can indulge in thrilling activities like speed boating, surfing, and jet skiing. Despite being somewhat underrated, it ranks among India's most stunning beaches. The serene ambiance has the power to melt away stress and bring solace to your soul.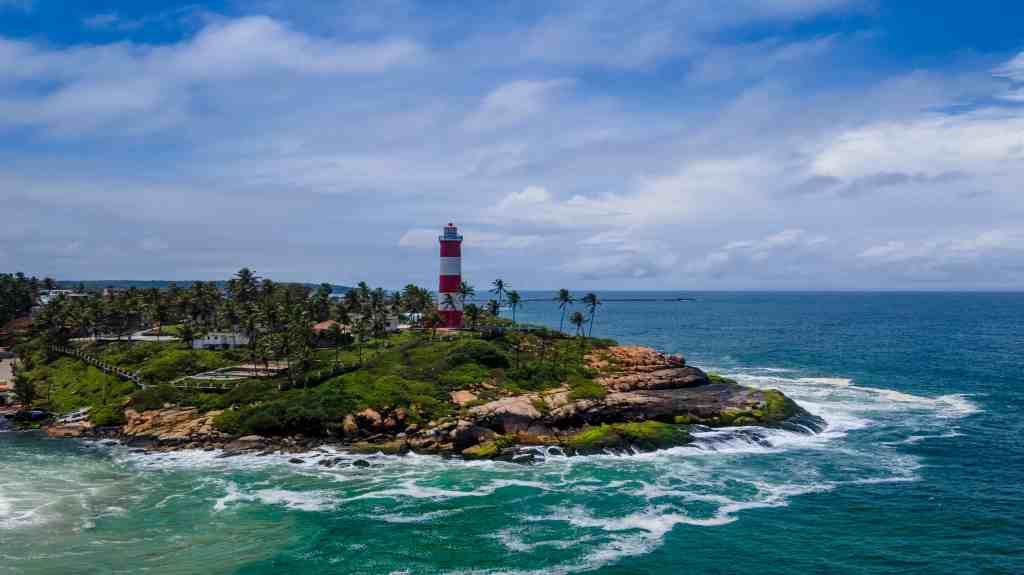 5. Boat Race
The Boat Race in Poovar is an exciting and colorful event that takes place in the serene backwaters of Poovar, a coastal destination in Kerala, India.
Boat racing is a traditional sport in Kerala, and it's deeply rooted in the local culture. The races often involve long, narrow boats with teams of rowers. The boat races in Poovar are celebrated with great enthusiasm and festivities. It's not just a competition but also a cultural spectacle that brings communities together.
Teams from various villages and regions participate in these races, showcasing their strength, teamwork, and rowing skills. The boats used in these races are beautifully decorated and painted in vibrant colors, adding to the visual spectacle.
6. Kuthira Malika Palace
The Kuthira Malika Palace, located in Kerala, India, is a remarkable historical gem. This palace, also known as the Mansion of Horses, was constructed by the erstwhile Maharaja of Travancore, Swathi Thirunal Rama Varma. What makes it truly unique is its intricate architecture and the 122 wooden horses that adorn the palace's southern roof.
The palace is an architectural marvel with its traditional Kerala-style design, intricately carved wooden ceilings, and stunning paintings that depict various episodes from Indian mythology. It provides a fascinating glimpse into the grandeur of the Travancore royal family.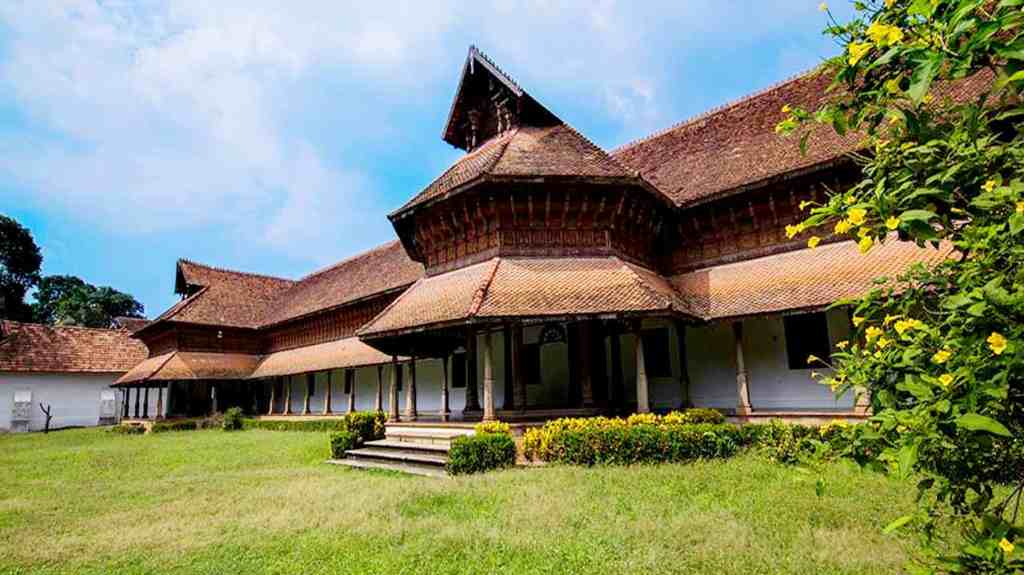 7. Shankumugham Beach
Find serenity at the unspoiled Shankumugham Beach, situated to the west of Trivandrum and only 30 kilometers away from Poovar Island. The captivating Matsyakanyaka (mermaid) idol is the star attraction here. With its sparkling sands and the mesmerizing sea as your backdrop, this beach provides a delightful setting for relaxation and enjoyment.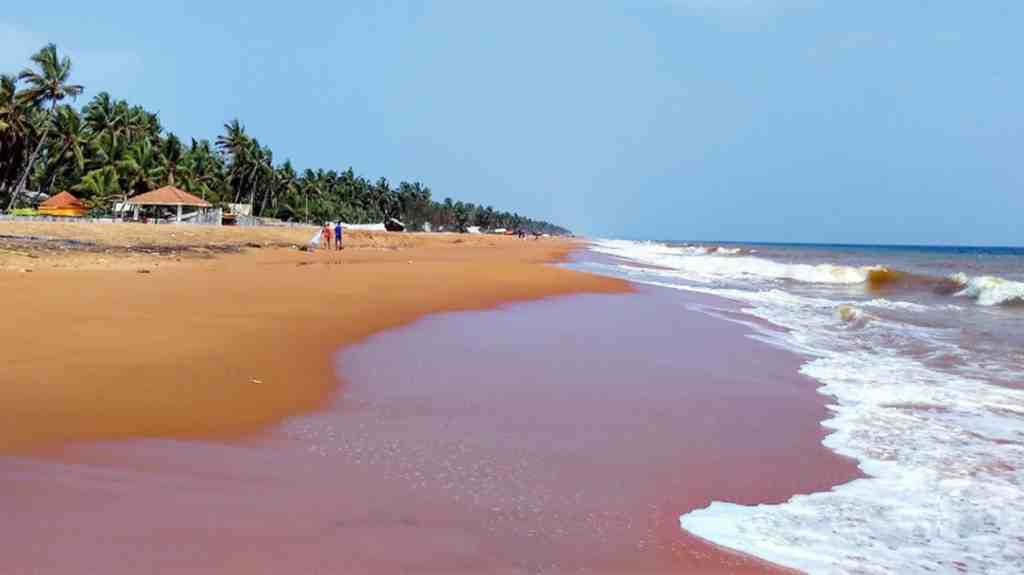 8. Vizhinjam Cave Temple
If you're vacationing on Poovar Island, a visit to the revered Vizhinjam Cave Temple can be an exciting adventure. Located just 40 kilometers from Poovar village, this Hindu place of worship holds ancient sculptures and artwork dating back to the 8th century, a testament to the devotion and rich history it represents.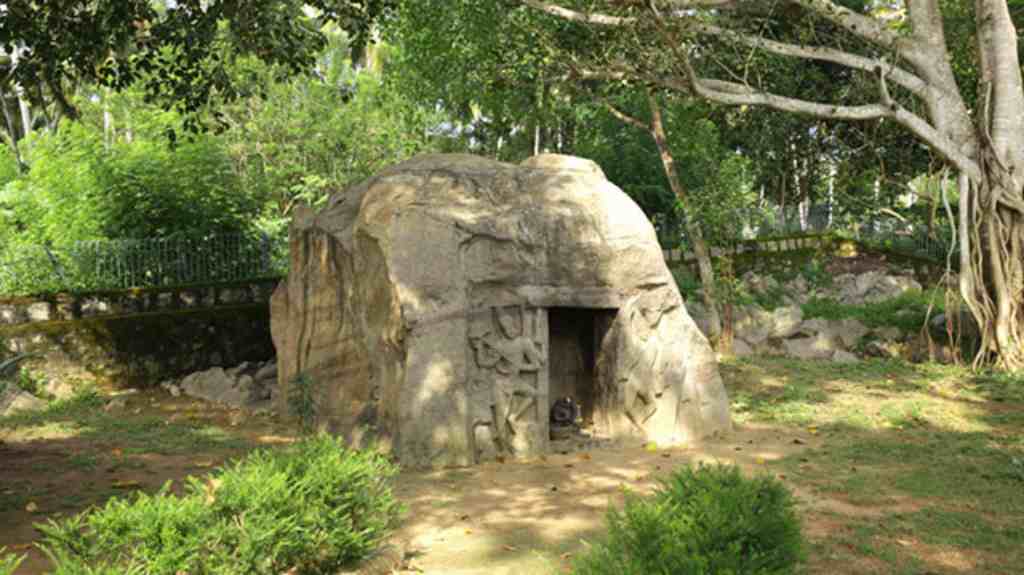 9. Neyyar Wildlife Sanctuary
Discover the Neyyar Sanctuary, a haven for wildlife enthusiasts, featuring the famous mugger crocodiles. This sanctuary is home to 39 mammal species, 176 bird species, and captivating attractions such as the child-friendly elephant and deer rehabilitation centers. As you cruise the Poovar Island backwaters, keep an eye out for stunning birds like the night heron, kingfisher, brahminy kite, black barter, and the Indian cormorant eagle, making it a paradise for birdwatchers.
10. Neyyar Dam
Poovar Island is embraced by meandering canals and the Neyyar River, teeming with diverse plant and animal life. The Neyyar Dam stands as a splendid sightseeing spot, providing breathtaking views of the surrounding landscape. Take delight in boat rides on this gravity dam, nestled along the Neyyar River. With its scenic mountains, lakes, and cascading waterfalls, this destination becomes an ideal spot for a family picnic.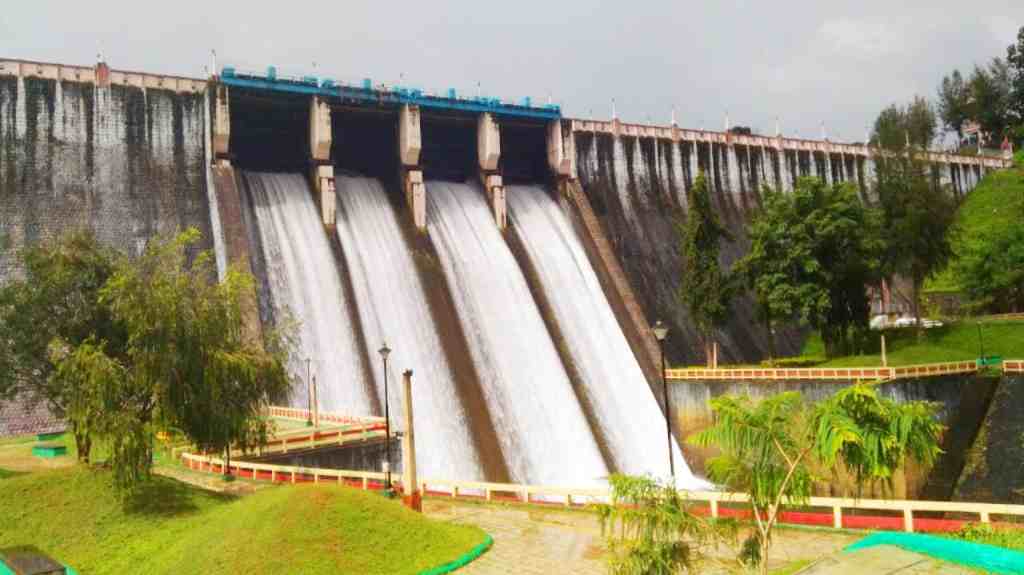 Best Time to visit in Poovar
The best time to visit Poovar, a tranquil coastal destination in Kerala, is during the winter months, specifically from October to February. This period offers the most favorable weather conditions and an ideal environment for travelers to enjoy their visit to the fullest.
How to Reach Poovar
By Road
Poovar is well-connected by road to Thiruvananthapuram (Trivandrum), which serves as a major transit point.

You can reach Poovar by taking a taxi or hiring a private vehicle from Thiruvananthapuram. The travel time typically lasts for approximately an hour, contingent on traffic conditions.
By Train
The nearest railway station to Poovar is Thiruvananthapuram Central Railway Station, which is well-connected to major cities in India.

From the railway station, you can hire a taxi or take a bus to reach Poovar, which is approximately 30 kilometers (18 miles) away and takes about an hour by road.
By Air
The nearest major airport to Poovar is Trivandrum International Airport (Thiruvananthapuram International Airport), located approximately 30 kilometers (18 miles) away.

From the airport, you can hire a taxi or take a pre-booked private transfer to reach Poovar, which typically takes around 45 minutes to an hour.
Read Also:- Top 15 Best Places for Couple to visit in Vadodara