Hello dear friends! If you are looking for Best places to visit in Kochi for Couples, you are at the right place. In this article, we have brought you complete details of the Top 15 attraction Places in Kochi. From Fort Kochi and Chottanikara Bhagavathy Temple to Kerala Kathakali Centre and Andhakaranazhi Beach and Areekkal Waterfalls, we've got all the details you need. Also, we will share information about Cherai Beach and more exciting best places to visit in Kochi for Couples. So, let's get to know about these amazing destinations!
Kochi, formerly known as Cochin, is a significant coastal city located on the Malabar Coast of India, bordering the Laccadive Sea. It falls within the Ernakulam district in the state of Kerala. The city is often referred to as Ernakulam as well.
According to the 2011 census, the Kochi Municipal Corporation had a population of 677,381 residing in an area of 94.88 square kilometers. The larger Kochi urban agglomeration, covering an area of 440 square kilometers, boasted a total population exceeding 2.1 million people, making it the largest and most populous metropolitan area in Kerala.
15 Best Places to visit in Kochi
Fort Kochi

Lulu Shopping Mall, Edappally

Kerala Kathakali Centre

Cherai Beach

Wonderla Amusement Park

Mattancherry Palace

Santa Cruz Basilica

Chottanikara Bhagavathy Temple

Andhakaranazhi Beach

Chinese Fishing Nets

Areekkal Waterfalls

Museum of Kerala History, Edappally

Mangalavanam Bird Sanctuary

Athirapally Falls

Veeranpuzha Beach
1. Fort Kochi
Location:- Ernakulam, Kochi
Entry Fees:- None
Timings:- All day
Fort Kochi, once a humble fishing village, has transformed into India's first European settlement and is now a vibrant tourist destination. With pleasant temperatures year-round, except for the summer months, it's an ideal place to explore on a motorcycle and uncover its rich history and natural beauty.
The sunset at Fort Kochi beach is a breathtaking spectacle, painting the sky in shades of vermilion and scarlet. The historic houses, constructed by British traders, evoke a sense of a bygone era, featuring Dutch cottages and split farms. Planning a two-day visit to Fort Kochi allows you to immerse yourself fully in its history and culture, with accommodation options to suit every budget.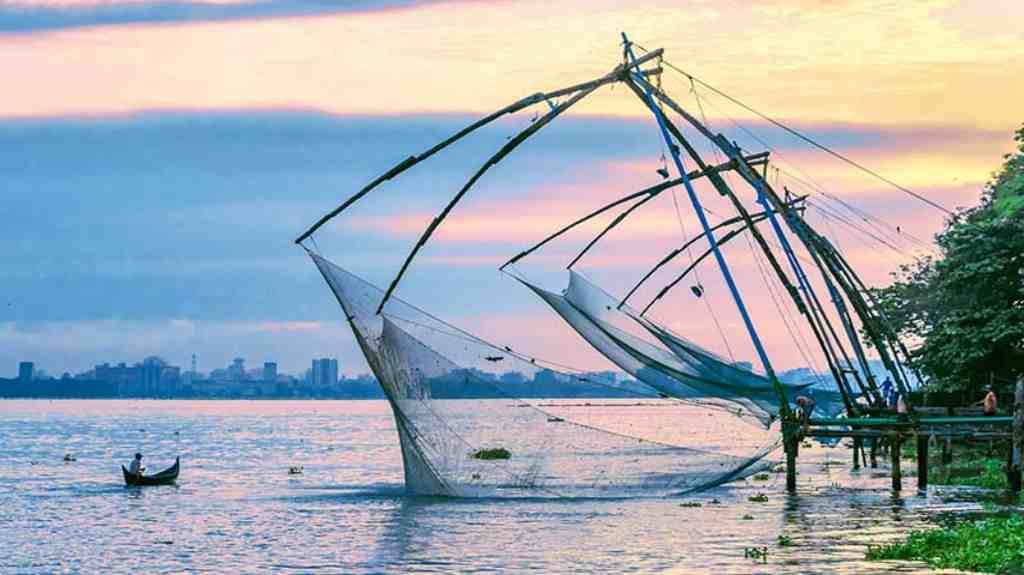 2. Lulu Shopping Mall, Edappally
Location:- 34, 1000, N.H 47, Nethaji Nagar, Edappally, Kochi
Entry Fees:- Free
Timings:- 9.00 am to 11.00 pm everyday
Lulu Shopping Mall, one of India's largest shopping destinations, promises a world of joy and delight. With 225 stores, a spacious 2,500-seat food court, and a lineup of the top 100 brands, along with 11 excellent dining establishments, it's the perfect place to indulge yourself.
The mall also boasts a 9-screen Cineplex, thrilling amusement rides, one of the country's biggest ice skating rinks, and a 12-lane bowling alley, ensuring there's something for every age group, especially on weekends. Located on the grounds of Hotel Marriot, it offers both convenience and luxury to both domestic and international visitors.
3. Kerala Kathakali Centre
Location:- KB Jacob Rd, Fort Nagar, Fort Kochi, Kochi.
Entry Fees:- Rs. 250/- per head to watch the performance
Timings:- 5.00 pm to 7.00 pm
Established in 1990, the Kerala Kathakali Centre has a noble mission: to promote the age-old art of Kerala and uncover new talents while enhancing the skills of existing performers through rigorous training and unwavering dedication. Kathakali, a captivating art form, seamlessly blends literature, painting, music, dance, and acting into a graceful and commanding dance performance.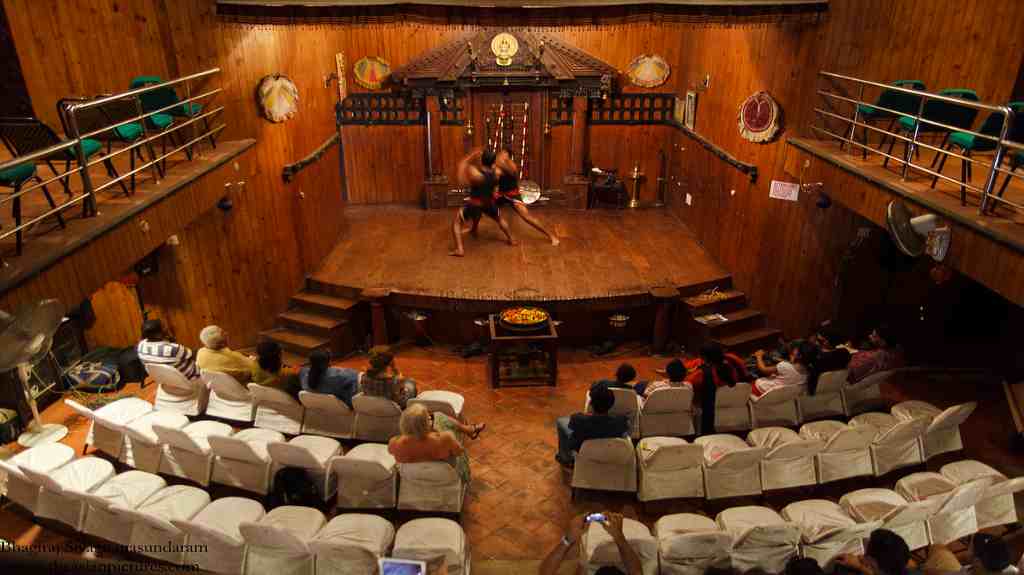 4. Cherai Beach
Location:- Ernakulam 15 km from Kochi
Entry Fees:- Free
Timings:- Sunrise to Sunset
Cherai Beach, located in Kerala, is a picturesque and serene coastal destination. It's known for its golden sands and tranquil waters, making it an ideal spot for relaxation and beachside activities. With its calm waves, the beach is suitable for swimming and water sports, making it a favorite among tourists.
Visitors can also explore the nearby fishing villages, sample fresh seafood, and witness the unique Chinese fishing nets. Cherai Beach offers a peaceful escape and is a perfect place to unwind while enjoying the natural beauty of Kerala's coastline.
5. Mattancherry Palace
Location:- Mattancherry, Kochi
Entry Fees:- Rs. 2.00/- per adult and free entry for children below 15 years
Timings:- Sunday to Friday 9.45 am to 1.00 pm and 2.00 pm to 4.45 pm (Saturday closed)
This remarkable palace, often referred to as the Dutch Palace, holds great historical significance and is a must-visit attraction in Kochi. Designed in the traditional Kerala Nalukettu style, this quadrangular palace features a central courtyard where the revered Pazhayannur Bhagavati, the goddess of the Kochi royal family, is enshrined.
What truly captivates visitors is the palace's flooring, which resembles polished black marble but is crafted using traditional Kerala techniques, including lime, burnt coconut shells, charcoal, and egg white. This meticulous craftsmanship results in a stunning and enduring finish that's a testament to the region's rich heritage.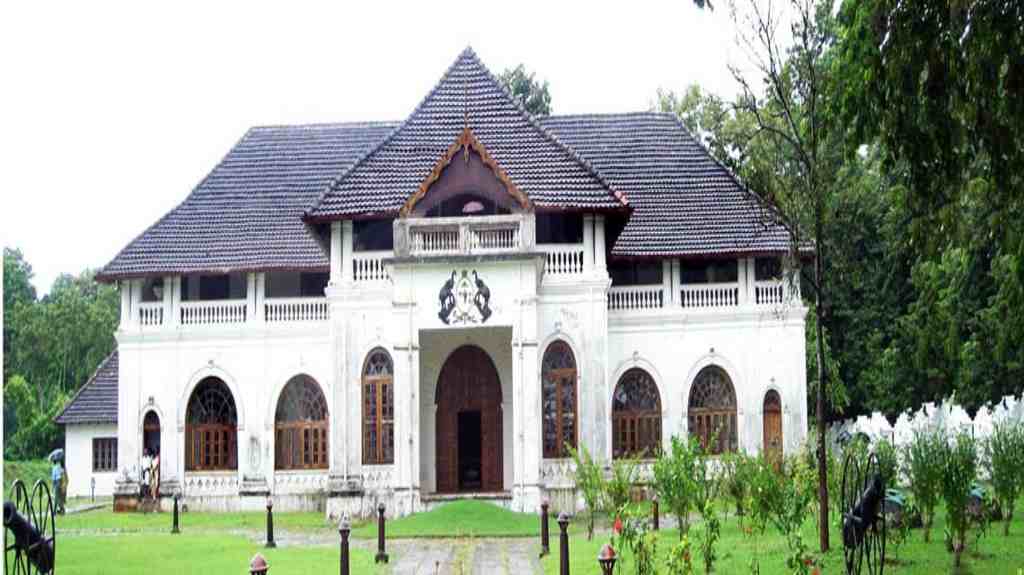 6. Wonderla Amusement Park
Location:- Kumarapuram, Pallikkara, Kochi
Entry Fees:- Rs.650/- per child and Rs. 800/- per adult on a normal season, peak season charges are higher
Timings:- 11.00 am to 6.00 pm on weekdays and open till 7.00 pm on weekends
As one of Kochi's largest amusement parks, this destination offers a wide array of entertainment, including water rides, land rides, 3D experiences, and many more thrilling attractions to keep visitors of all ages entertained. Whether you're visiting with a child or you're a natural adventure enthusiast, this place in Kochi has something for everyone. Some of its standout attractions include Caterpillar Village, Adventures of Chikku, Fire Brigade, Dashing Cars, Sky Wheel, Windmill, and the exciting Wonder Splash ride.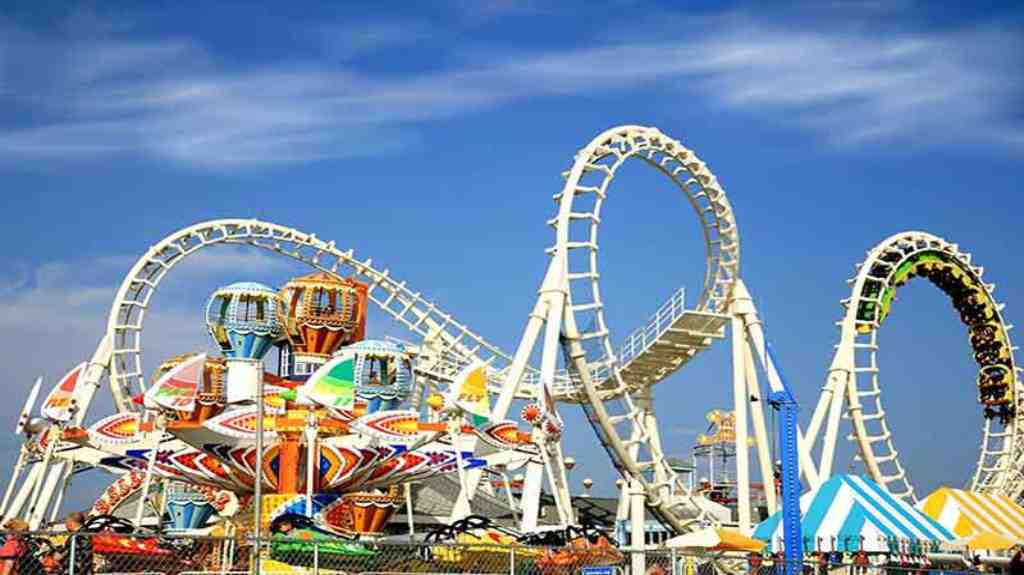 7. Santa Cruz Basilica
Location:- Bastian St, Fort Nagar, Fort Kochi, Kochi
Entry Fees:- Free
Timings:- Monday – Saturday 7.00 am to 6.30 pm, Sunday 8.00 am to 6.30 pm
This Basilica holds a special place as one of the eight Basilicas in Kerala. It's also among the most frequented attractions in Kochi, celebrated for its heritage value and splendid Gothic-style architecture. Originally constructed by the Portuguese, it received recognition from the Pope as a cathedral when a diocese was established in India.
Inside the church, the main altar boasts a remarkable painting by the renowned Italian artist, Fr. Antonio Moscheni S.J. Adding to the beauty is a stunning stained glass painting that enhances the portrayal of the Last Supper, making it a visual masterpiece.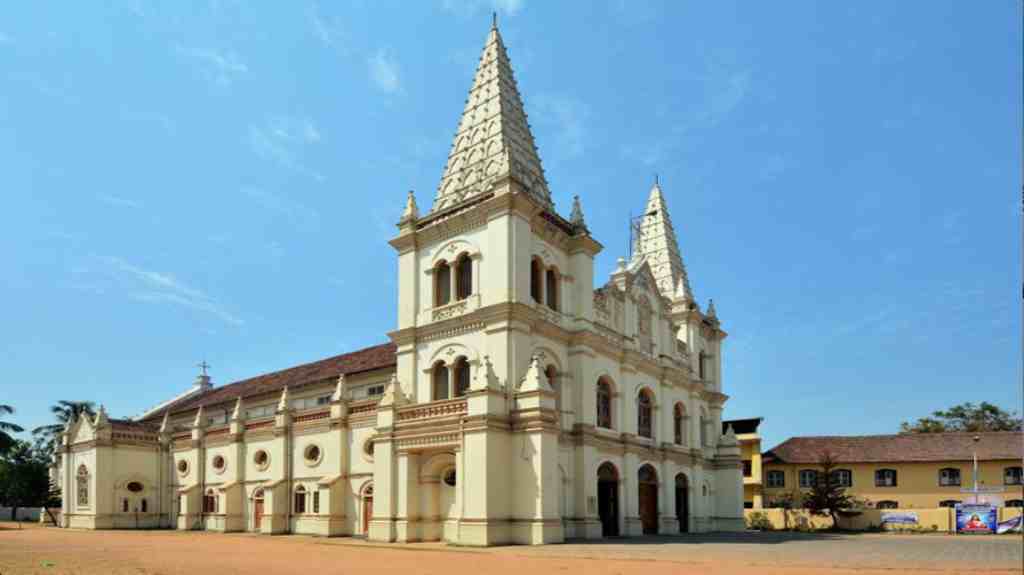 8. Chottanikara Bhagavathy Temple
Location:- Chottanikkara, Ernakulam ( 20 km from Ernakulam )
Entry Fees:- Free
Timings:- 4.00 am to 8.45 pm every day
This Hindu temple stands as the most visited and deeply venerated in the southern region. With a history dating back 1500 years, it's dedicated to the worship of Goddess Chottanikkara Bhagavathy Amman and Keezhu Kaavu Bhadrakali Amman, both revered as healing deities.
Worshiping these goddesses in this temple is believed to possess the power to cure life-threatening illnesses. Within the temple grounds, you'll find a Pala tree adorned with thousands of nails. This unique practice involves individuals who have been cured of mental ailments driving a nail into the tree as a symbol of their healing.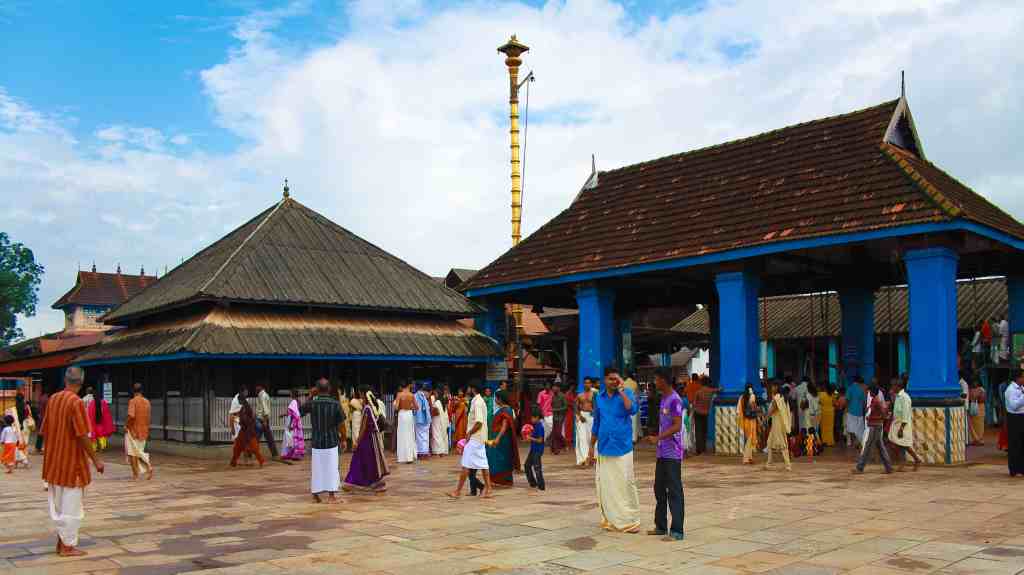 9. Andhakaranazhi Beach
Location:- 4 km west of Pattanakkad under Cherthala Taluk
Entry Fees:- Free
Timings:- Sunrise to Sunset
This beach, a magnet for tourists, is situated in a coastal village just 4 kilometers from Pattanakkad. A prominent feature of this area is the tall lighthouse, painted in striking white and red, which serves as a vital navigational aid for seafarers during the night.
Andhakaranazhi Beach holds special significance in the world of Malayalam cinema, often chosen as a backdrop for film shoots, making it even more alluring to locals and visitors alike. Despite the significant impact of the 2004 Tsunami, the area has undergone restoration efforts, including the construction of a new bridge and an elevated walkway along the sea wall. These enhancements provide a spectacular vantage point for witnessing breathtaking sunsets that will remain etched in your memory forever.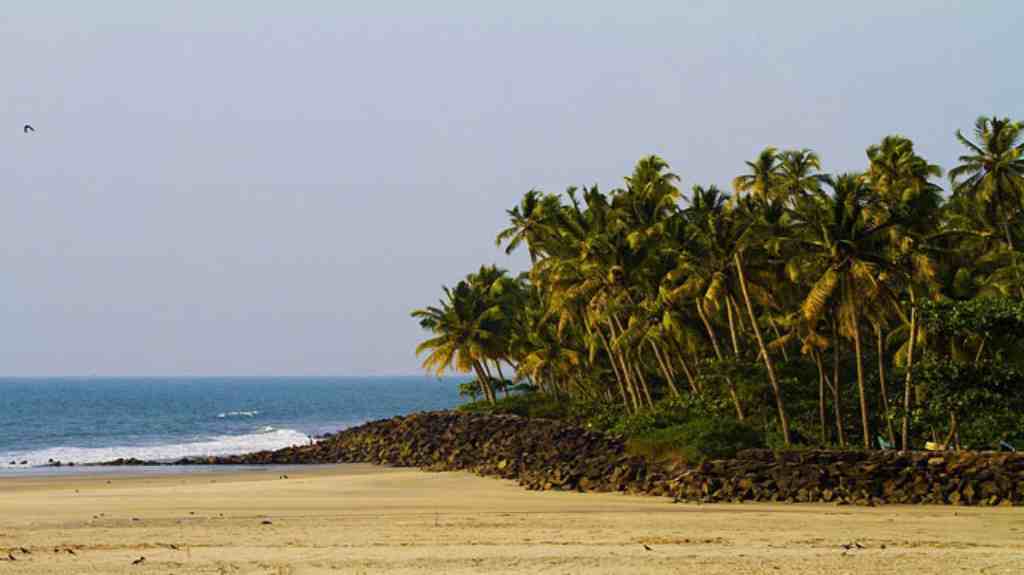 10. Chinese Fishing Nets
Location:- Across water bodies of Kochi
Entry Fees:- Free
Timings:- All day
You'll come across Chinese fishing nets, also known as "Cheena wala," quite often in Kochi. These are stationary lift nets anchored in one place and operated from the shore using mechanical devices. These impressive fishing nets can span nearly 20 meters across.
Interestingly, this distinctive fishing method was brought to Kochi by Chinese traders in the 14th century, giving rise to the name "Ko-chi," which means "China-like."
11. Areekkal Waterfalls
Location:- Piramadam-Vettimood Road, Kochi
Entry Fee:- Rs 10/- per Person
Timings:- 9.00 am to 6.00 pm everyday
Areekkal Waterfalls in Kochi is a natural wonder tucked away in the lush greenery of Kerala. This picturesque waterfall is known for its serene beauty and tranquil surroundings. It's a perfect place for nature lovers and adventure enthusiasts. Visitors can enjoy the soothing sound of cascading water, take a refreshing dip in the cool pool below the falls, and relish a day amidst the pristine wilderness. Areekkal Waterfalls offers a peaceful escape from the bustling city life and a chance to connect with the natural beauty of Kerala.
12. Museum of Kerala History, Edappally
Location:- Salem – Kochi Hwy, Near Hotel Seagate, Koonamthai, Edappally, Ernakulam
Entry Fee:- Rs. 50/- per adult and Rs. 20/- per child
Timings:- Tuesday to Sunday, 10.00 am to 5.00 pm (Monday closed)
Kochi is home to one of Kerala's oldest art and history museums, established by the generous philanthropist and entrepreneur, Mr. Madhavan Nayar. The museum is divided into three fascinating sections: the Doll Museum, the Museum of Kerala History, and the Gallery of Modern Art. Outside the museum, a statue of Parasurama stands as a tribute to the saint who, according to legend, raised Kerala from the depths of the ocean.
Inside, the Doll Museum boasts a collection of over 150 dolls, representing various ethnic groups from all across India, celebrating the nation's rich cultural diversity. The Modern Art Gallery is a treasure trove of more than 230 paintings created by renowned artists like Raja Ravi Verma, M.F. Hussain, Ram Kinker Baij, and other internationally acclaimed painters.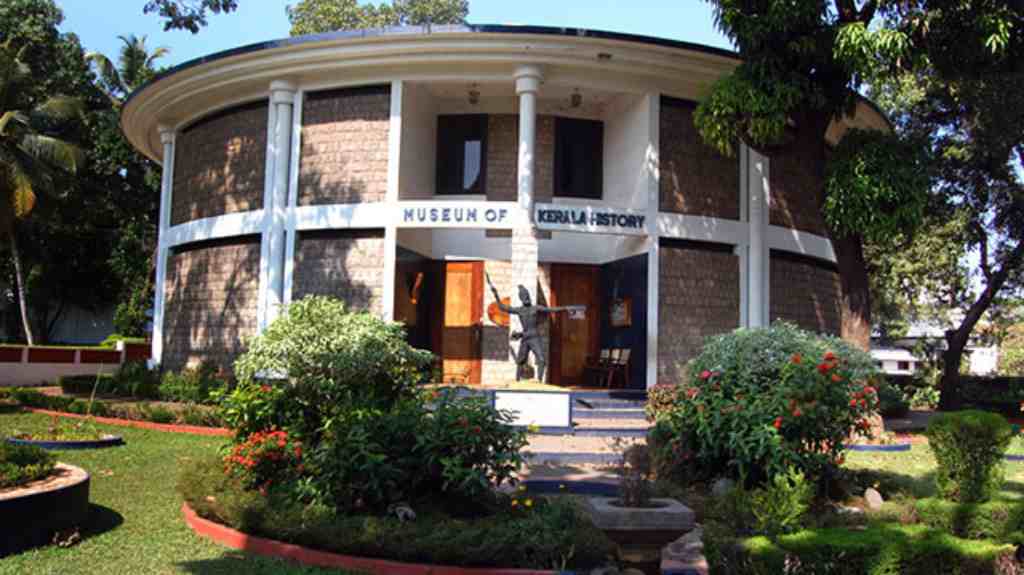 13. Mangalavanam Bird Sanctuary
Location:- High Ct Rd, Ayyappankavu, Kochi
Entry Fees:- Free
Timings:- 10.00 am to 5.00 pm everyday
This environmentally delicate zone in the heart of Kochi covers approximately 2.74 hectares of land. It features a shallow tidal lake connected to Kochi via a canal. This area is renowned for the numerous migratory birds that gather here during the migration season, and it plays a crucial role in nurturing the mangrove forests in this vicinity.
14. Athirapally Falls
Location:- Athirappilly, Chalakudy Taluk, Thrissur
Entry Fees:- Rs. 15/- per person
Timings:- 8.00 am to 6.00 pm everyday
Standing at a height of 80 meters, the Athirapally Falls holds the title of being Kerala's largest waterfall and is often likened to the "Niagara of India." This enchanting waterfall is a graceful flow of frothy waters that originates from the Anamudi mountains in the Western Ghats.
The Athirapally Falls gracefully courses through the verdant greenery of Vazhachal, making its way toward the Arabian Sea, and in the process, it creates a breathtaking panoramic display of natural beauty.
15. Veeranpuzha Beach
Location:- Kochi
Entry Fee:- None
Timings:- Sunrise to sunset
Among the numerous beaches in Cochin, one that truly stands out for tourists is the Veeranpuzha Beach, thanks to its unique golden sands and crystal-clear aquamarine waters. What sets this beach apart is the lush foliage and greenery that fringes its edges, providing a welcome contrast to the sun-soaked sands.
If you spend a leisurely few hours here, you'll get a chance to observe the busy fishermen working along the shore. They can be seen fishing, tending to their freshly caught hauls, or strategizing for their next successful catch. It's a captivating glimpse into the coastal life of the area.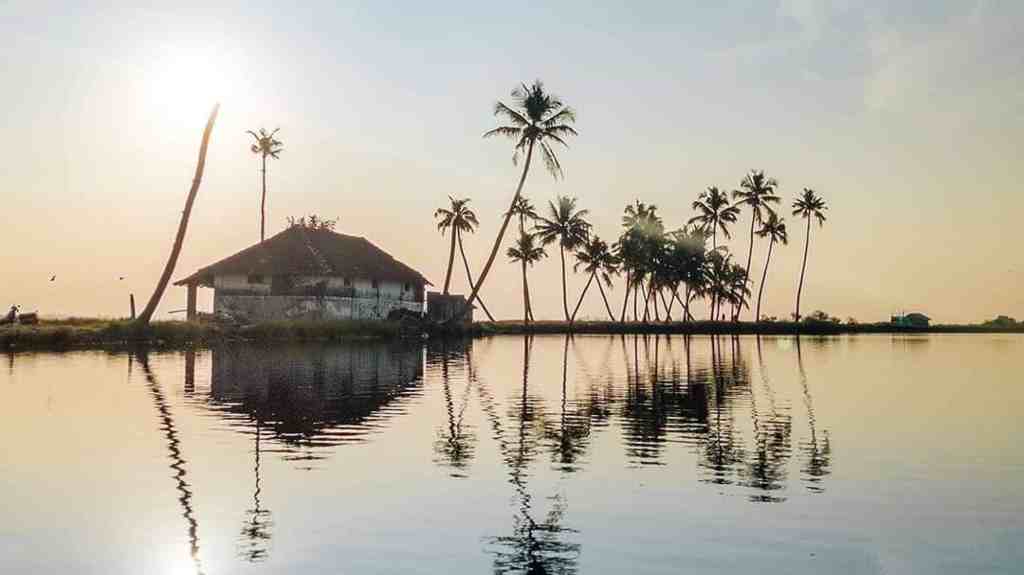 Best Time to Visit in Kochi
The best time to visit Kochi is during the winter months, which extend from October to February. During this time, the weather is ideal for city exploration and enjoying its attractions to the fullest.
How to Reach Kochi
By Road
Kochi is accessible by road from nearby cities and states through a network of well-maintained highways.

You can drive to Kochi or hire a taxi or cab from neighboring cities.
By Train
Kochi is served by two major railway stations: Ernakulam Junction (ERS) and Ernakulam Town (ERN).

These railway stations have excellent connections to major cities across India. You can check the train schedules and book tickets in advance to reach Kochi by train.
By Air
Kochi has its own international airport, Cochin International Airport (COK), which is well-connected to major cities in India and international destinations.

You can book a flight to COK from your departure city, and upon arrival, the airport is approximately 30 kilometers (18.6 miles) from the city center. You can reach the city by taxi, pre-paid cabs, or airport shuttle services.
Read Also:- 12 Best Places to visit in Idukki for Couples